My child was just diagnosed with a retinal disorder, are there any treatments? Is there a cure?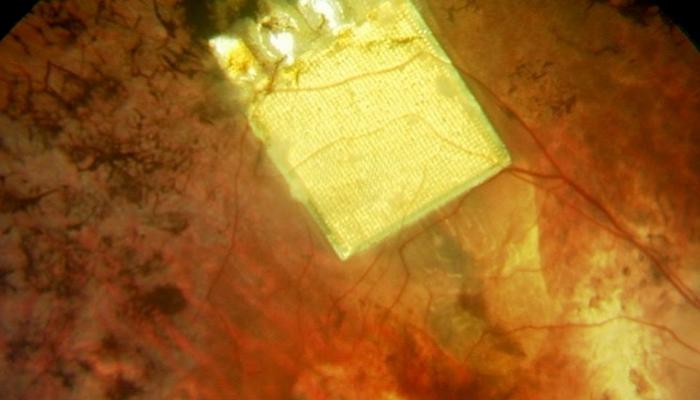 Just like you, I've sat in the ophthalmologist's office hearing my worst fears confirmed: "Your baby is blind. There's nothing we can do. I'm so sorry." I walked out of that office stunned and not really able to process the information. Which words are worse, "Your baby is blind" or "There's nothing we can do"?
10 years ago when we had this experience that was probably true – there really wasn't much you could do to treat a retinal disease. These days, however, there are actual real options on the market that you can explore now… and even more on the horizon in the future.
To put things simply, the difficulty with retinal dystrophies or diseases is that the retina is really a layer of nerves that processes light and sends the signals back to the brain through the optic nerve. This means that a damaged retina is damaged nerve cells – and nerves are notoriously difficult to fix. Unlike the cornea, a retina can't simply be "replaced" when it's damaged.
But there are devices that can restore or augment sight as well as some serious movement in the world of genetic therapy and stem cell research. Blindness due to a retinal disorder is no longer completely untreatable. Read on below for more info.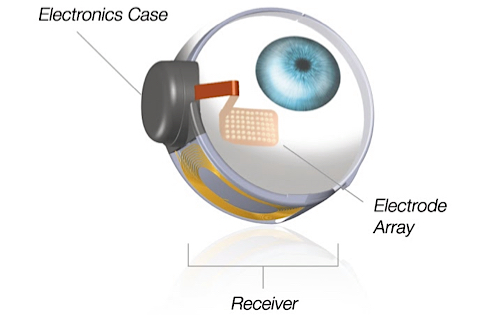 Diagram of a retinal implant from
Second Sight
.
Options Available Now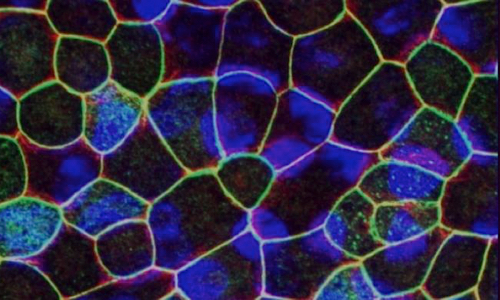 Retinal Pigment Epithelium (RPE) from
NewsWise
.
Coming Soon to a Clinic Near You!
LCA Gene Therapy
Spark Therapeutics has been working on a gene therapy treatment for patients with LCA caused by the RPE65 gene mutation. Their Phase 3 trial was successful and they plan to file a "Biologics License Application" with the FDA in 2016. Which means this treatment will be available very soon! Read more here.

SmartSpecs
SmartSpecs are designed for people who still have some vision. The glasses, which are being developed by a research team at a University of Oxford lab, enhance the wearer's residual vision by creating high-contrast images displayed on the glasses. These glasses are in trial now.

Direct to Brain Bionic Eye
Retinal implants are great, but they still rely on the patient having some intact retinal cells. At the Monash Vision Group in Australia, researchers are working on an implant that sends visual signals directly to the visual cortex, bypassing the eye entirely. They hope to have this available in 2016.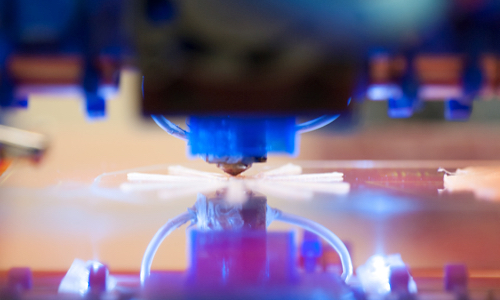 A 3D printer.
Exciting Possibilities for the Future
So you can see that there is a lot out there to be hopeful for! Retinal disorders are still a leading cause of blindness, but many forms of treatment are either in the works or already available. If you know of any other medical advancements, please share them in the comments below. And while we're waiting to hear about the next big thing in retinal treatments, you might want to sign up for My Retina Tracker in order to keep track of your medical care and be alerted to clinical trials in the future.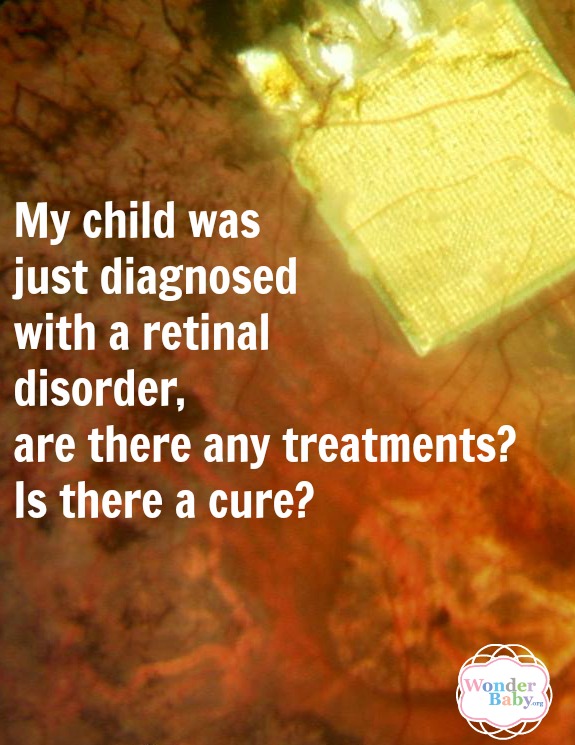 The information WonderBaby provides is not intended to be, and does not constitute, medical or other health advice or diagnosis and should not be used as such. Always consult with a qualified medical professional about your specific circumstances.
Related Posts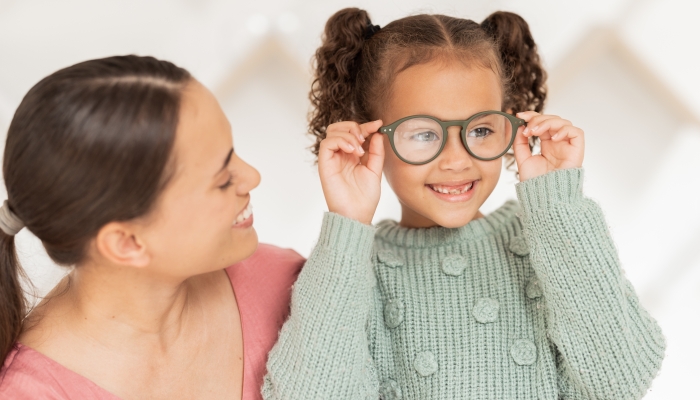 Eye Conditions and Syndromes, Visual Impairment
If you have a child with retinitis pigmentosa (RP), family members, therapists, and eye specialists can help you manage the stress that comes with vision loss.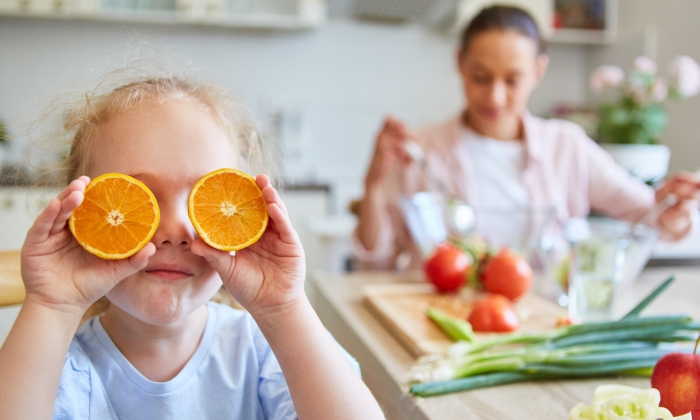 Eye Conditions and Syndromes, Health & Nutrition
Eye health nutrition is something all parents should know about. It's a way to protect your child's vision by ensuring they eat foods that promote eye health.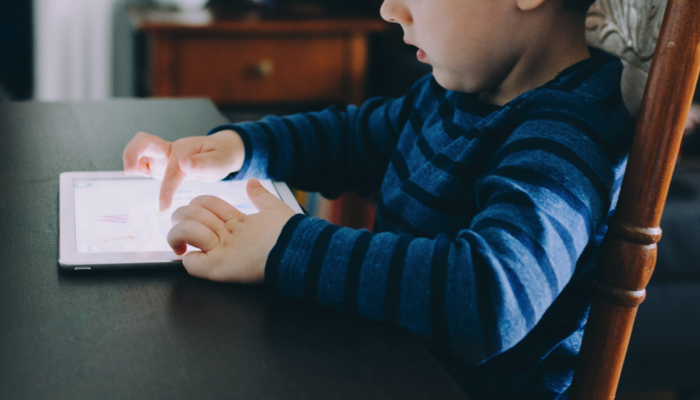 Eye Conditions and Syndromes, iPad Apps and Accessibility
A collection of successful iPad apps for kids diagnosed with CVI as recommended by a TVI and CVI specialist.