Grandparents Make a Difference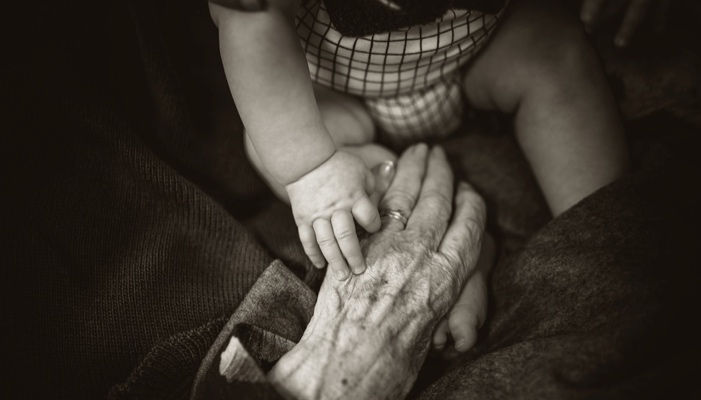 By Carol (Nana) Crozier
I want to wish all of the special grandparents out there a wonderful Grandparent's Month!
I hope our story helps you believe that even when life throws that BIG, unbelievable curve ball at you, you are still a wonderful and important part of your grandchild's life. You do make a difference!
For my husband and myself, each and every one of our grandchildren are a beautiful and special part of our lives, so of course when we were awaiting the birth of first grandchild we were very excited.
But there were complications in the pregnancy and Riley was born 2 and a half months premature. She weighed a mere 2.5 lbs!
Never in our wildest dreams did we believe anything could go wrong. But it did. It was not easy watching a baby born that small, struggling for her life. I will never forget how scared we felt and how our hearts ached for our own children.
Her mom and dad drove to the hospital each and every day, looking at this teeny tiny newborn lying in the incubator. Her other grandparents did the same. The support from both families was incredible.
My husband and I live about an hour from the hospital. My husband would fly home from work (another hour away) and drive to the hospital just to talk to her and watch over her, and talk the nurses into letting him see her late at night. I would drive from work every day just to hold her little finger and sing, talk and pray.
Did it make a difference? We choose to believe it did.
Then she finally came home. Not much was said by the doctors about future possibilities, so we just watched her quickly grow and fill into a beautiful baby girl. But It wasn't long before we noticed that she wasn't making eye contact . We soon learned that she would be blind and eventually diagnosed as autistic.
Riley was born with Optic Nerve Hypoplasia. This is the underdevelopment of the optic nerve. Also she had absence of the septum pellucidum at birth. My understanding is that this is common in premature babies.
Words can't really explain how we felt. It was a difficult time, but if I were to try to put it into words I might say we felt alone and helpless. We couldn't believe what was happening and we were hurt. We also sometimes felt anger… but always, always LOVE.
The big question for us then was, "Where do we go from here?"
During this time, our son was in the Military and was sent to Iraq for a year. My husband and I would bring Riley to our house almost every weekend for that entire year. I am so grateful for that opportunity to have gotten so close to Riley. We would make up silly songs, sing, dance, read or even write songs together for her daddy. And when her daddy did return, it was as if he never left. Amazing!
LOVE and SUPPORT are probably the most precious gifts you can give, first to your own children. They were hurting more than us and we were hurting more for them. And we didn't know how we could help.
We joined support groups, learned Braille, and educated ourselves about blindness and autism. We marked everything in our house with Braille and both families would go to Riley's IEP meetings together.
When we spoke to Riley we explained everything to her in detail. She even learned color words. She would feel the green grass, the hot yellow sun and Nana's red lipstick. And doggone, she is so smart! She has a little photographic memory. So we use it to our advantage and when we go to the store we don't take a list, we take Riley!
The support groups were invaluable for me. I had so many questions and really no one to turn to. Our families and friends are so incredibly wonderful, but it does help to know that there are others out there that understand what you are going through. They know you have cried and gotten frustrated. They know the system doesn't always work and they have ideas to help you. It was just plain therapy and it pointed us in directions we never knew were out there. It is so vital to know that you are not alone.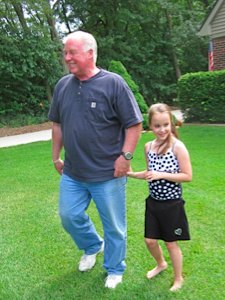 When you open your mind, you open your heart!
And this beautiful little girl, well… She did just that! We have gotten back so much more than we have ever given. This special little person has made us such better people. Her happiness genuinely fills our hearts with joy.
We experience the world differently now. Her love is with all the sounds in the world. She has taught us to appreciate the cooing of the mourning dove, the raindrops on the roof, or a woodpecker in a tree. Once she confused the raindrops and woodpecker, and said "Listen to the Rainpecker." That's what it will always be for us. She loves the touch of a flower, the splashing of water, or the smell of cookies baking. She loves twirling and spinning in the hallway and now so do we. And the words, "Dance with Papa!" Well… Priceless!
So I hope you all know how essential you are. It is NOT easy. Each individual story is so unique and so important! But so is that little child.
My wish is that you ALL have a very blessed Grandparent's Month and know that YOU are a precious gift to these special children. I do believe that when Riley was born, God said, "Who can I give this little angel to that will love her with all of their heart?" He chose two different families that would love her unconditionally.
This is also true for you. Out of all the people in the world, you were hand picked. God chose YOU!!!!
Read this article in Arabic: حيوا-السيدة-العمياء
Related Posts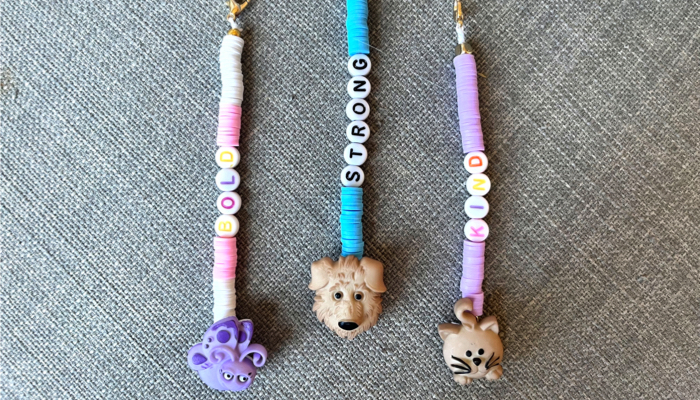 Parenting, Play, Tactile Art
These affirmation backpack buddy keychains are adorable and easy to make. Give your child a little encouragement with this simple craft as they head to school.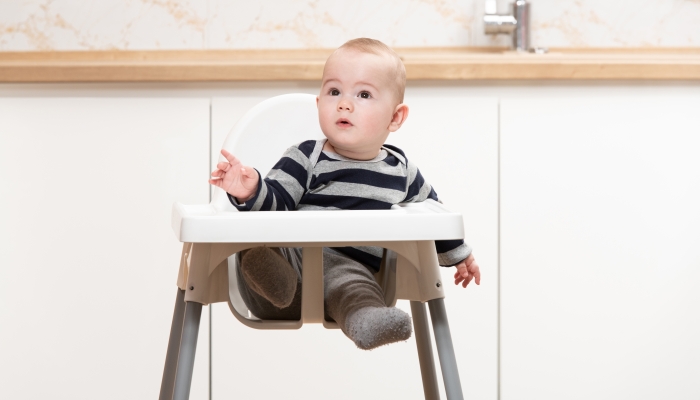 Parenting
Many children are ready to stop using a high chair between 2–3 years old and can begin transitioning to a normal chair or booster seat at that time.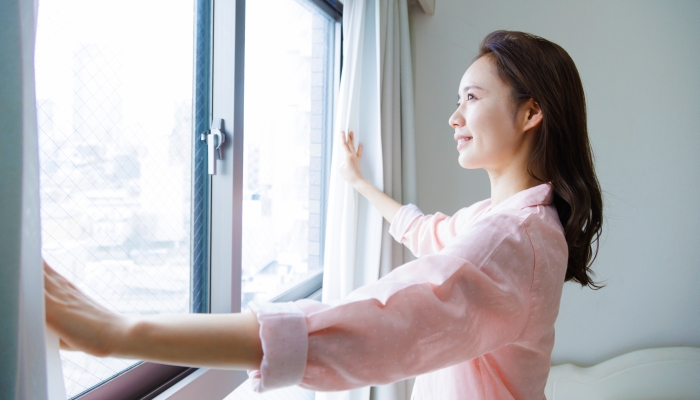 Parenting
Finding purpose as a stay-at-home mom allows you to take time for yourself, set personal goals, build a supportive network, and foster your hobbies and interests.