Make Your Own Braille Bag!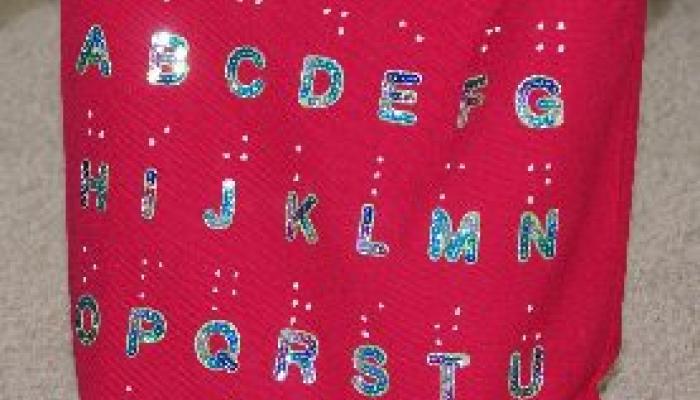 Are you looking for a cute and personalized bag for your little one? Do you want to introduce your child (and their friends) to braille? Well, we've got a project that's so easy you'll wonder why you didn't think of it yourself! Here's the how-to…
---
What You'll Need:
A blank tote
Puffy iron-on letters
Puffy paint
Making Your Braille Bag
Following manufacturer's directions, iron on the print alphabet letters on the bag. Make sure to leave enough space for the braille letters above.
Next, use puffy paint to make braille dots above each print letter. If you're unfamiliar with the braille alphabet, you can download our Braille Alphabet and Numbers Sheet.
You can also presonalize your bag by adding your child's name in print and braille on the other side.
You're done! Wasn't that easy?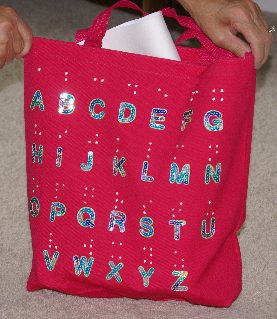 And One More Idea…
Once you've got the technique down, you can braille just about anything, from blankets to table cloths. Here's a picture of a simple yet beautiful blanket that's been brailled. The fabric was cut on the ends and tied to give it a knitted look. So what are you waiting for? Go braille something!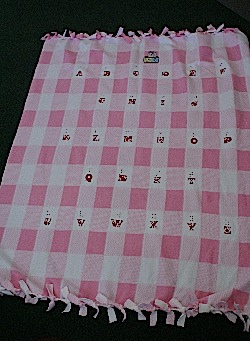 Related Posts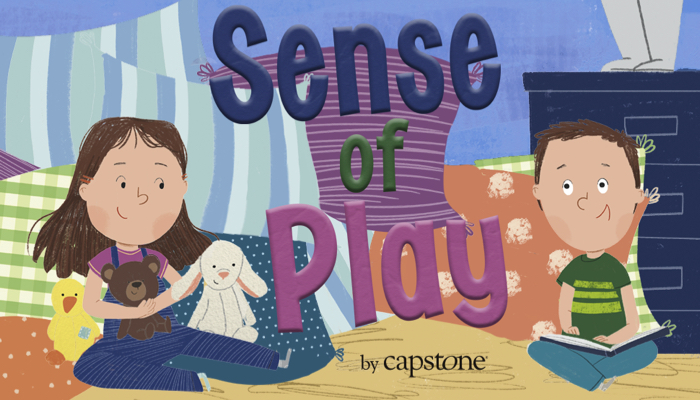 Braille and Literacy, Product Reviews, Visual Impairment
Dana Meachen Rau's book, Sense of Play, follows the adventures of Chip and Joy as they play. Chip is blind, but this doesn't get in the way of their play!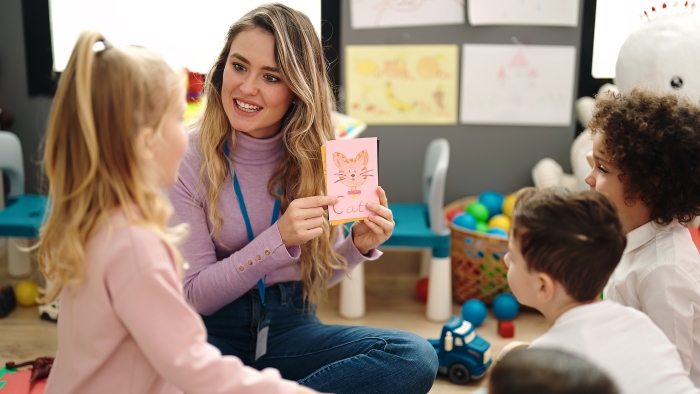 Braille and Literacy
Work on vocabulary early! Enhance early language development and literacy skills through vocabulary games and interactive play for preschoolers.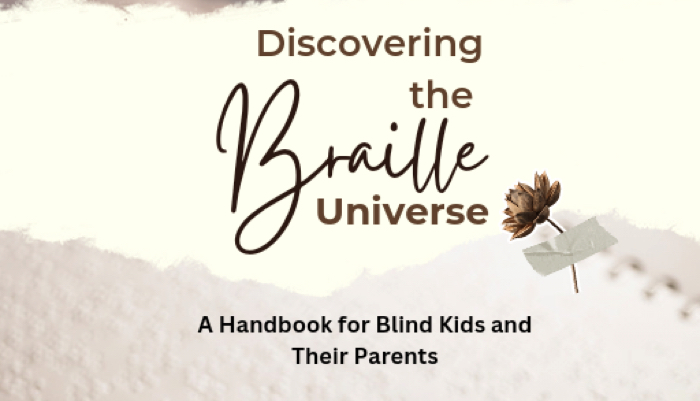 Braille and Literacy
Discovering the Braille Universe is a navigational tool providing valuable insights, advice, and guidance for individuals living with blindness.