Make Your Own Color-Contrast Reversible Blanket!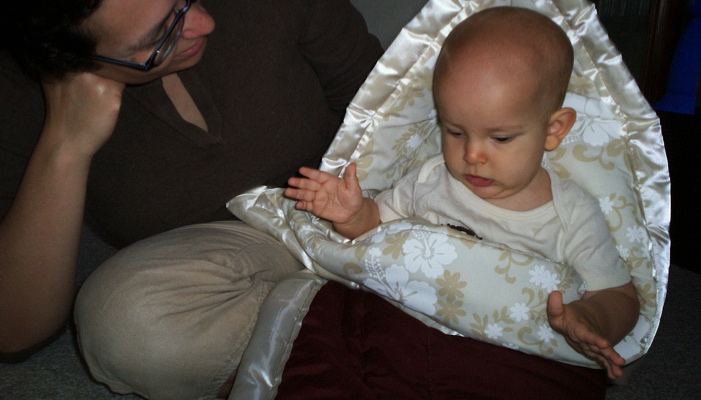 Contrast can be very important to a baby who can't see well, so why not make a blanket that encourages high contrast and helps your baby see as best as they can?
With a couple of yards of fabric and some quick stitches through a sewing machine, you can create a blanket for your child that will help them pick out objects while playing.
---
What You'll Need:
1 yard light-colored fabric
1 yard dark-colored fabric
1 yard thick batting
white chalk and a yard stick
satin trim (optional)
Making Your Reversible Blanket
Choose fabrics that have little or no print and that are very dark and very light. Place the fabrics right-side together with the batting on top. Pin together.
Sew along three sides, leaving one side open for turning. Turn inside out. Sew the last side closed.
Using a piece of chalk and a yard stick, draw out a pattern on the dark side of the blanket. Sew along this pattern to quilt your blanket together.
If you want to add an extra touch, sew a satin trim along the edge of your blanket. (Ivan loves to feel the satin edge on his blanket.)
Now, when your baby is playing, place light objects on the dark-colored side and dark objects on the light-colored side. Help your child use all their vision by emphasizing contrast while they play!
Related Posts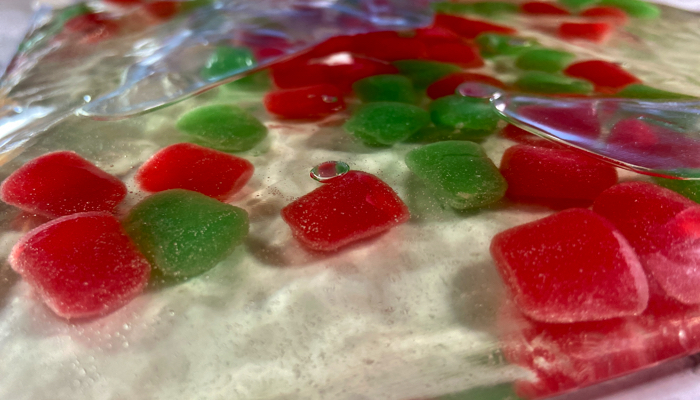 Play, Sensory Activities
DIY mess-free sensory bags entertain little ones and encourage sensory play and exploration of their senses.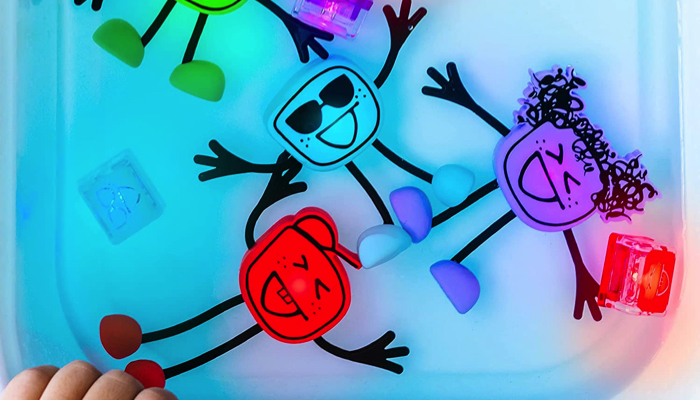 Light Play, Sensory Activities
Glo Pals are light-up cubes that are only activated when wet! You can play with them in a water table or in the bathtub for sensory water play.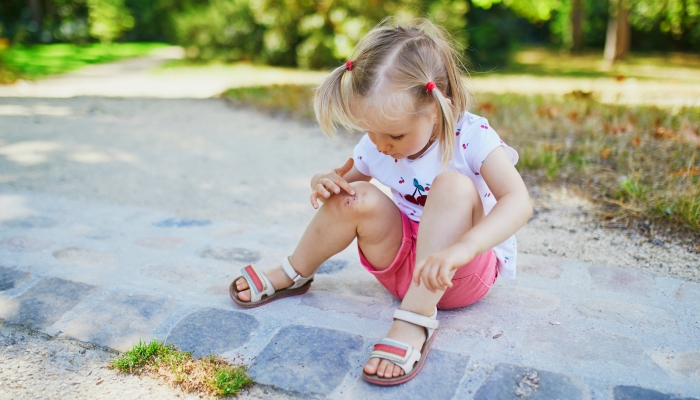 Sensory Activities
Is your child constantly moving, jumping, in your face, or touching things? These sensory-seeking behaviors are stressful. Learn ways you can help your child.