Make Your Own Spring Flower Arrangement!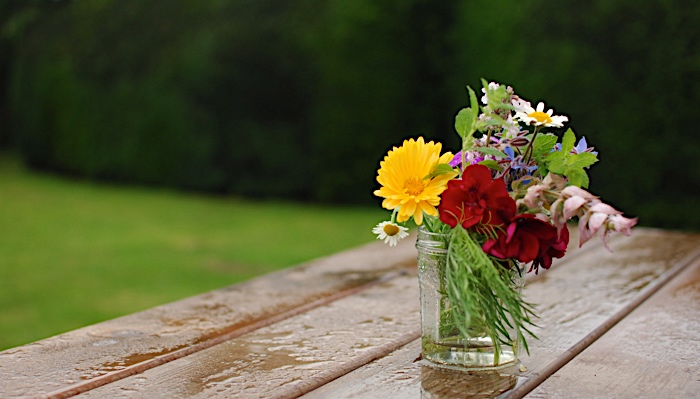 Ivan's class recently went on a field trip to a horticultural festival. They touched plants, smelled herbs, and learned all about flowers and trees. They loved it!
While they were there the teachers helped the children collect specimens from their visit: Ivan found daisies, rosemary, and mint.
When they got back to class they arranged the flowers and herbs in plastic cups to bring home with them. You can do this fun activity with your kids too! Check out Ivan's arrangement below: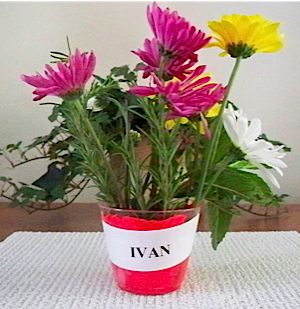 Here's the simple how-to…
---
What You'll Need:
cut flowers (assorted colors)
cut greens (assorted fragrances)
plastic cups
Making Your Flower Arrangement
Place floral foam cubes into plastic cup.
Fill cup with some floral powder, just enough to cover around the foam cube.
Place the flowers and greens into the foam.
Add a bow or name tag to the plastic cup for decoration.
You're done! Don't forget to add water daily and keep your arrangement out of the sun.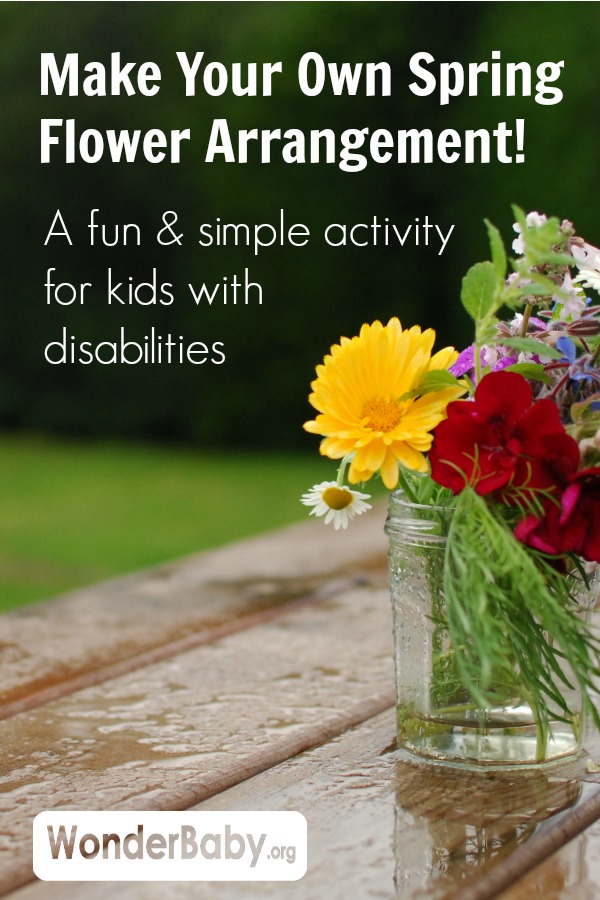 Related Posts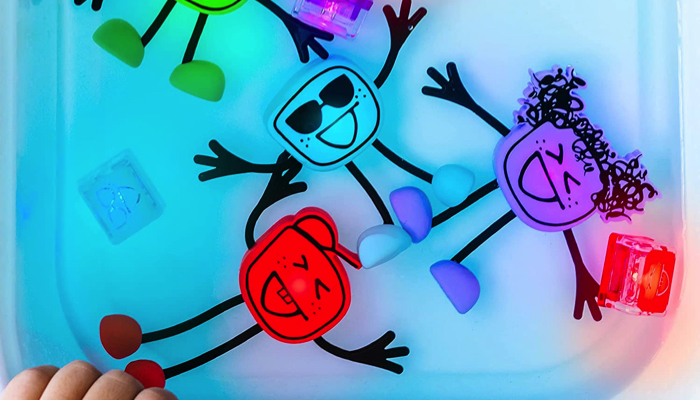 Light Play, Sensory Activities
Glo Pals are light-up cubes that are only activated when wet! You can play with them in a water table or in the bathtub for sensory water play.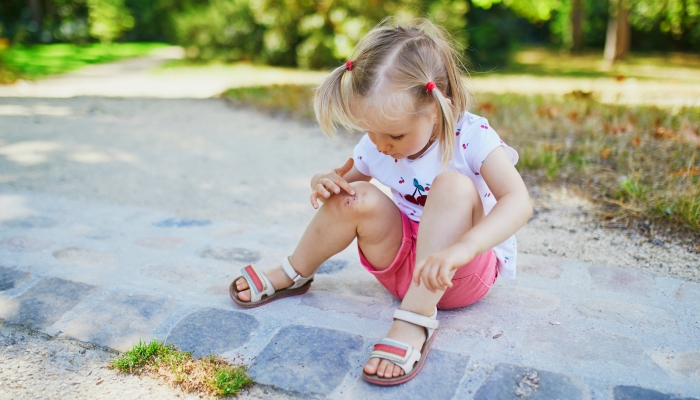 Sensory Activities
Is your child constantly moving, jumping, in your face, or touching things? These sensory-seeking behaviors are stressful. Learn ways you can help your child.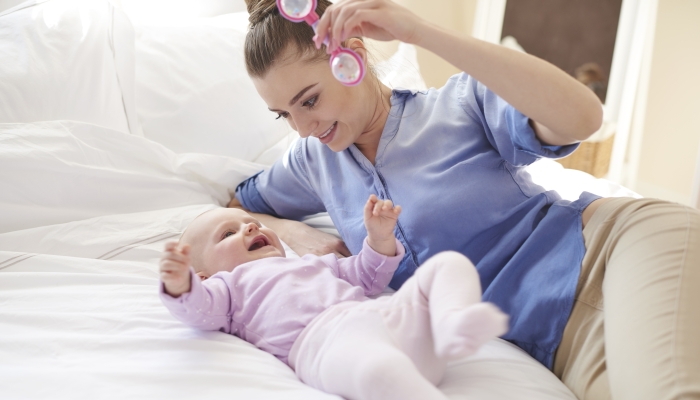 Sensory Activities
Your child's challenging behaviors may have to do with their senses. Learn why they may act out and what you can do to help with fun at-home activities!