Make Your Own Stackable Sound Blocks!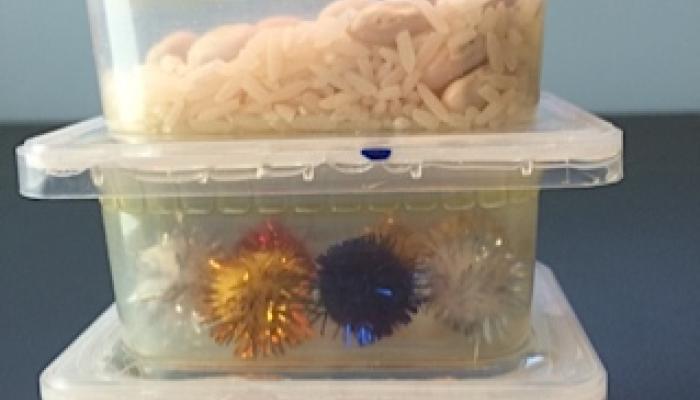 This post may contain affiliate links; please see our terms of use for details.
Maybe you're like me. Maybe you see a little plastic container and think, "I should keep this. This has potential!"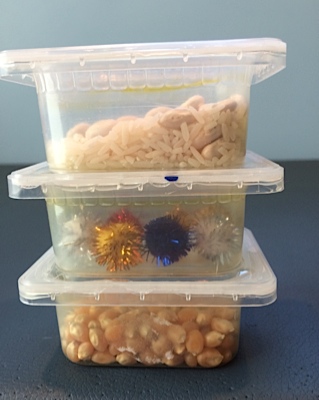 And then you end up with a bunch of apple sauce snack cups (which can be turned into a tactile matching game) or you hold on to a nice big dish soap bottle (because you want to make a recycled pull toy later).
And this is how I ended up with a nice big pile of Gerber baby food containers. The lids snap on nicely and they are designed to stack on top of each other on the shelf, so they fit together well. But what can I do with these?
How about making Stackable Sound Blocks? I was on Amazon and saw these Sound Blocks. What if I did something similar but used my old baby food containers and materials from around the house?
The result was a set of fun blocks that make different sounds and easily stack on top of each other. Here's how to do it:
What You'll Need:
Gerber plastic baby food containers, clean and dry
glue gun
assorted items to place inside the blocks, like dried beans, rice, sand, etc
Making Stackable Sound Blocks
Start by cleaning out the plastic containers and letting them completely dry.
Fill each container with a different item. Think about the sounds they'll make and also look for assorted colors for kids with vision.
Place glue from your glue gun around the edge of the lids and place the lid on top. This will keep the lids from popping off.
There you go! You've got your very own set of stackable sound blocks. Which sounds do you like best? Which sounds does your child like? Play with soft items and hard items and see what kind of sounds you can create!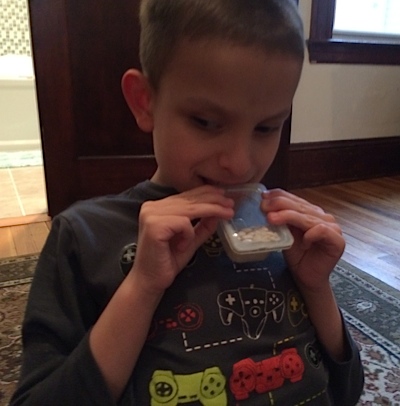 Related Posts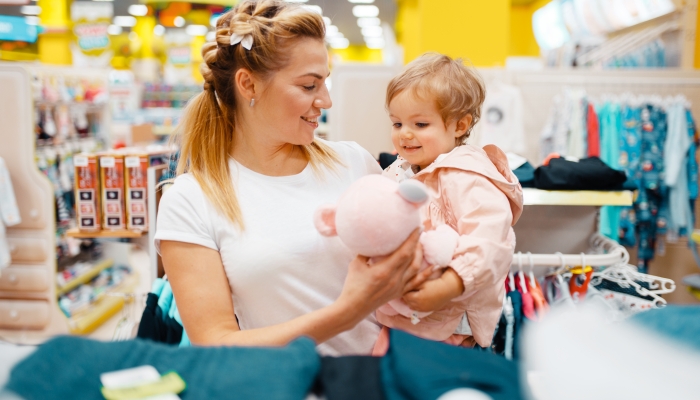 Toys
Ensure your child's well-being with top tips on choosing suitable toys that create a secure, fun play environment with our guide to safe toy selection.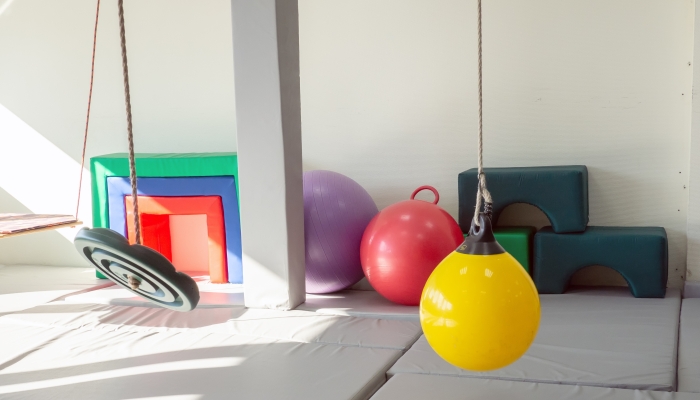 Sensory Activities
Have you considered creating a sensory room or sensory space in your home? It doesn't have to be difficult or expensive. Take a look at these simple ideas.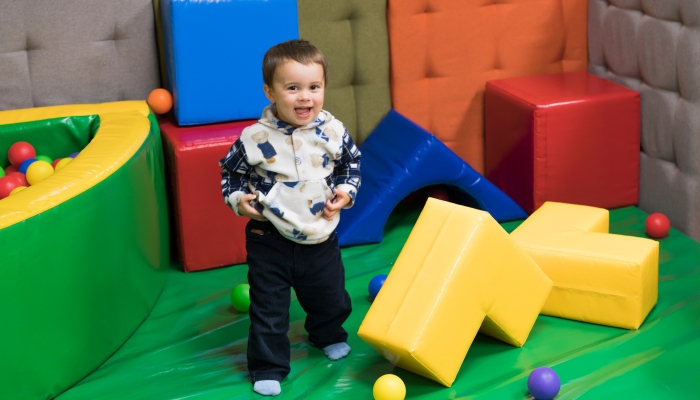 Sensory Activities
Sensory soft play delights the senses but did you know it also helps develop your child's physical, social, emotional, and cognitive skills, find out more.