5 Steps to Overcoming Your Child's Vision Loss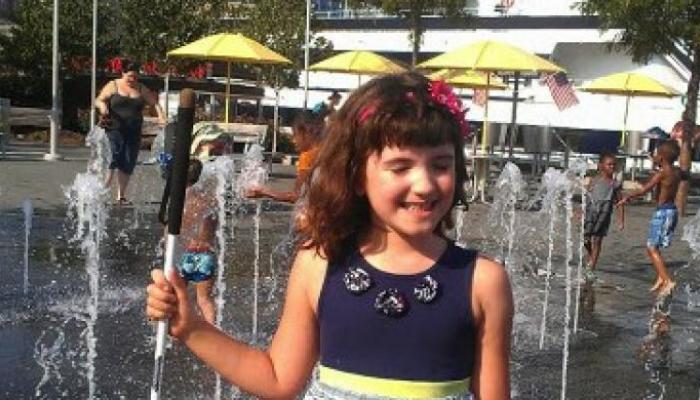 My daughter Abby is 10 years old now. We've been on this journey for a few years and when I look back at what it was like when she was first diagnosed I'm amazed by how far we've come.
And that got me thinking about what we've done to get here. I had thought about calling this post, "My 6 year old child became blind now what?" When Abby first started losing her vision, that's the book I was looking for but couldn't find.
Abby (who's diagnosed with Leber's Hereditary Optic Neuropathy, or LHON) went from being a kindergartener with no vision issues at all to being legally blind in the first grade with very limited central vision.
Here's what we've learned…
1. Take a deep breath
Grief is valid and normal. This sucks and I want you to know that it will take time but it does get better. There are many different journeys to blindness. Some causes of vision loss are more medically traumatic than others, but they are a loss and you do need to allow yourself to grieve.
And remember to not get too hard on yourself. It's easy to get upset at yourself for not knowing something. You only know something when you know it. You can only take that new information and use it for the future so don't beat yourself up over the past.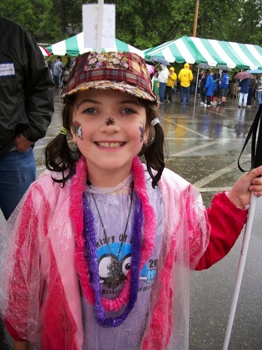 2. Don't lower your expectations
This is really hard. It's hard to overcome diminished expectations. Most of your concerns can be overcome with education and collecting the right skills. Yes your child can and should do the same age-appropriate chores as their siblings. Bump-ons and other adaptations and tools make a difference. The blindness matters less than finding the alternative solutions to overcoming that challenge.
3. Don't get scared
OK, that is easier said than done. All parents get concerned about their children. I just remember how frightening braille and the white cane was for for me in the beginning. These are not signs of what your child has lost but signs of what your child will gain with these and other tools.
4. Find mentors
This is important for you and your child. You can read tons of books and blogs and talk to a bunch of people with fancy degrees but the best source for real solutions and advice is another parent or another person who has experience with blindness. The best way to find out how your child can do science is to talk to a scientist who is blind. Organizations that connect parents of blind/visually impaired children like NOPBC and NAPVI can be very helpful. Check out Undaunted by Blindness by Clifford E. Olstrom. This book includes the amazing biographies of over 400 people who are blind.
5. Don't forget to Laugh
It's a strange journey. You thought your life was going one direction then found out everything had changed… but in the end you discover that really nothing changed at all. The most important thing to remember is that your child is just that: a child. A childhood should be filled with laughter. So don't forget to have fun!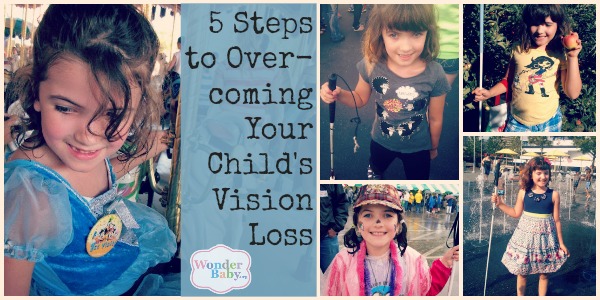 Read this article in Arabic: حيوا-السيدة-العمياء
Related Posts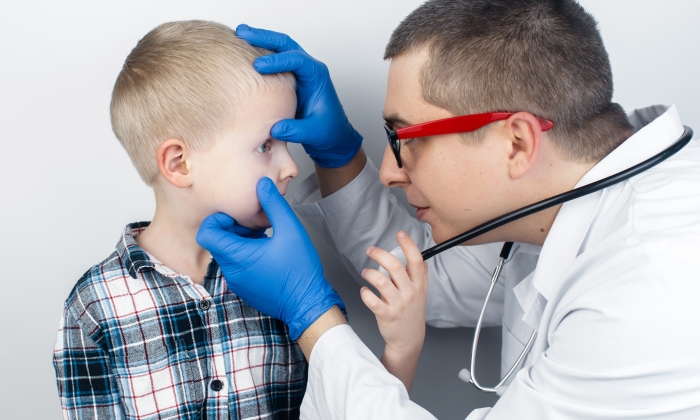 Eye Conditions and Syndromes, Visual Impairment
Congenital glaucoma is a disease where the pressure inside your baby's eye is too high. This can damage the optic nerve and can even make your child go blind.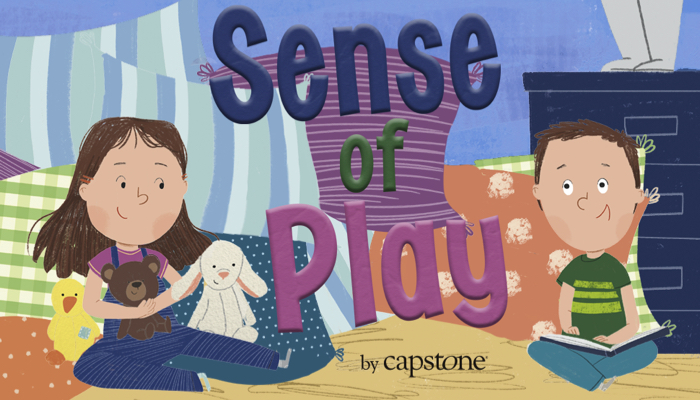 Braille and Literacy, Product Reviews, Visual Impairment
Dana Meachen Rau's book, Sense of Play, follows the adventures of Chip and Joy as they play. Chip is blind, but this doesn't get in the way of their play!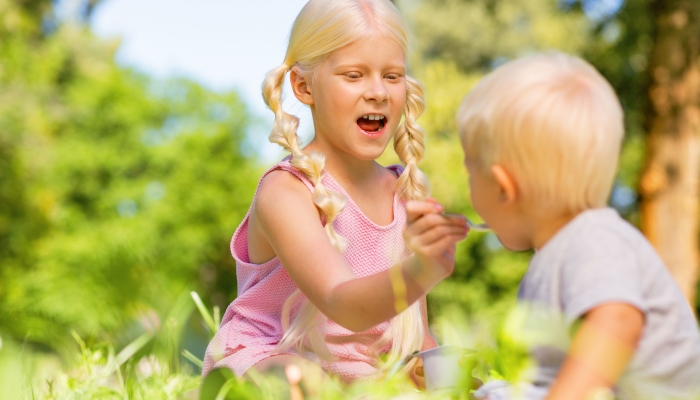 Eye Conditions and Syndromes, Visual Impairment
Albinism is a genetic condition that reduces melanin. There are many myths about albinism and vision, so educating yourself with the facts is important.