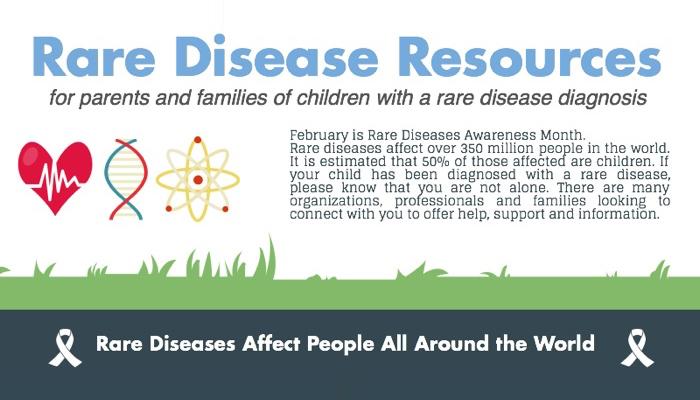 Did you know that February is Rare Diseases Awareness Month? Rare diseases affect over 350 million people in the world and it is estimated that 50% of those affected are children. If your child has been diagnosed with a rare disease, please know that you are not alone. There are many organizations, professionals and families looking to connect with you to offer help, support and information.
7,000 rare diseases have been officially identified and 1 in 10 people in the United States have a rare disease. Unfortunately, 95% of these rare diseases do not have an FDA approved drug treatment and more rare diseases are being discovered every day.
Where to Find More Information
Research: Find information and resources regarding clinical trials and genetic research being conducted, assistance to help access medication and how you can become involved.
Connect: Learn how to find patient organizations, meetings and other families of children with rare diagnoses near you, as well as online.
Advocate: Participate in a variety of events and help spread the word about rare diseases in your community. Find more information about #RareDiseaseDay and what you can do to further the cause.
#RareDiseaseDay is the Last Day of February
Rare Disease Day is celebrated internationally by the rare disease community each year on the last day of February. The day seeks to raise awareness amongst the general public and decision makers about rare diseases and their impact on patients' lives.
You can join in by finding more information at: www.rarediseaseday.org

Related Posts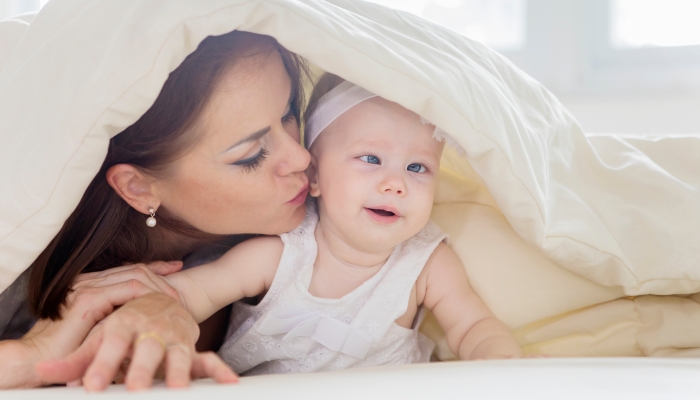 Eye Conditions and Syndromes, Visual Impairment
Retinopathy of prematurity is common in babies born before 33 weeks. Early intervention can help prevent blindness in babies with this condition.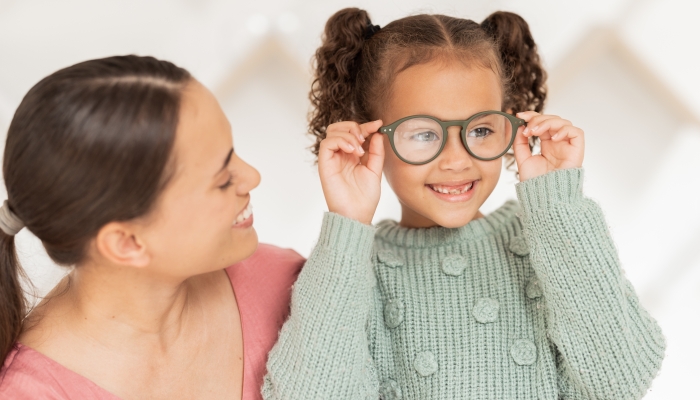 Eye Conditions and Syndromes, Visual Impairment
If you have a child with retinitis pigmentosa (RP), family members, therapists, and eye specialists can help you manage the stress that comes with vision loss.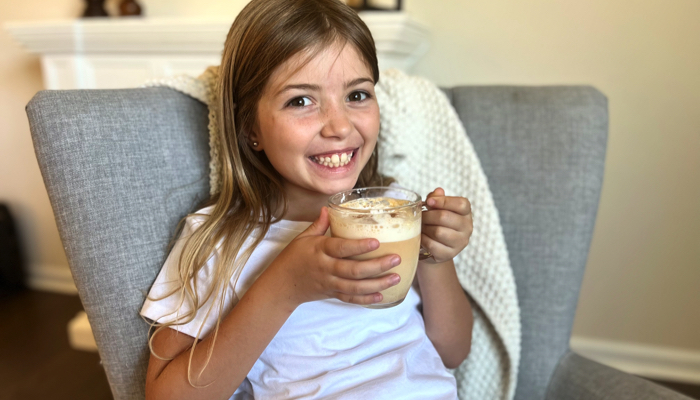 Feeding and Eating
Who says kids can't enjoy the pumpkin spice latte craze? This Kid-Friendly Pumpkin Spice "Not-a-Latte" recipe is delicious and fun to make.