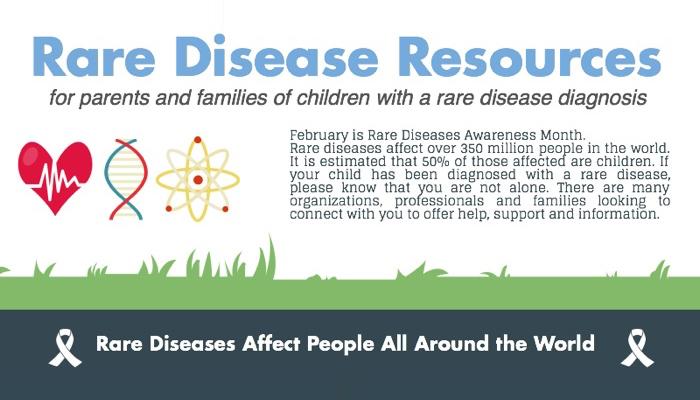 Did you know that February is Rare Diseases Awareness Month? Rare diseases affect over 350 million people in the world and it is estimated that 50% of those affected are children. If your child has been diagnosed with a rare disease, please know that you are not alone. There are many organizations, professionals and families looking to connect with you to offer help, support and information.
7,000 rare diseases have been officially identified and 1 in 10 people in the United States have a rare disease. Unfortunately, 95% of these rare diseases do not have an FDA approved drug treatment and more rare diseases are being discovered every day.
Where to Find More Information
Research: Find information and resources regarding clinical trials and genetic research being conducted, assistance to help access medication and how you can become involved.
Connect: Learn how to find patient organizations, meetings and other families of children with rare diagnoses near you, as well as online.
Advocate: Participate in a variety of events and help spread the word about rare diseases in your community. Find more information about #RareDiseaseDay and what you can do to further the cause.
#RareDiseaseDay is the Last Day of February
Rare Disease Day is celebrated internationally by the rare disease community each year on the last day of February. The day seeks to raise awareness amongst the general public and decision makers about rare diseases and their impact on patients' lives.
You can join in by finding more information at: www.rarediseaseday.org

Related Posts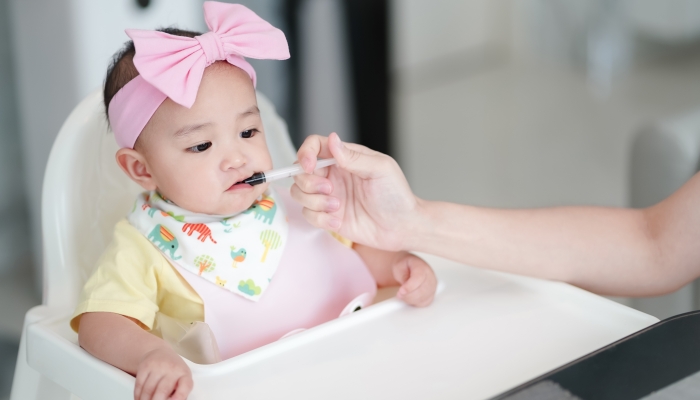 Health & Nutrition
Parents often use gripe water to help with constipation, gas, and colic. Studies have yet to prove that this herbal remedy is effective. Here's what you should know.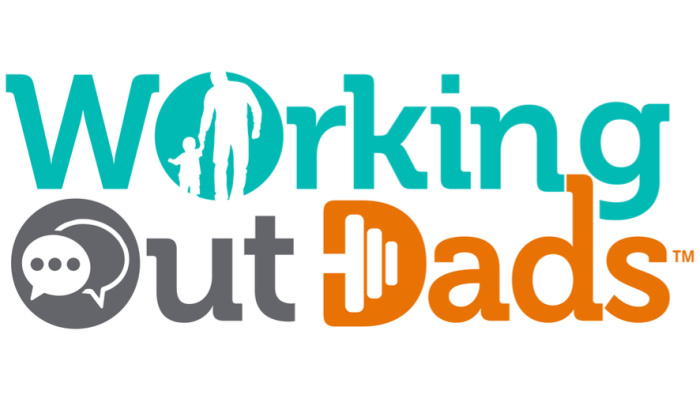 Research Studies
Being a dad of young children can be fun and rewarding, but it can also be stressful at times, especially for fathers of children with additional needs.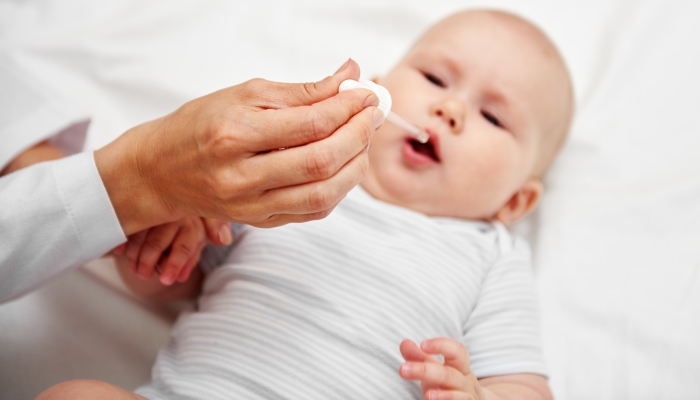 Feeding and Eating, Product Reviews
The best baby gas drops relieve excessive gas due to swallowed air, crying, feeding issues, or food intolerance. See which one tops our list.