How to Organize a Sensory Nature Scavenger Hunt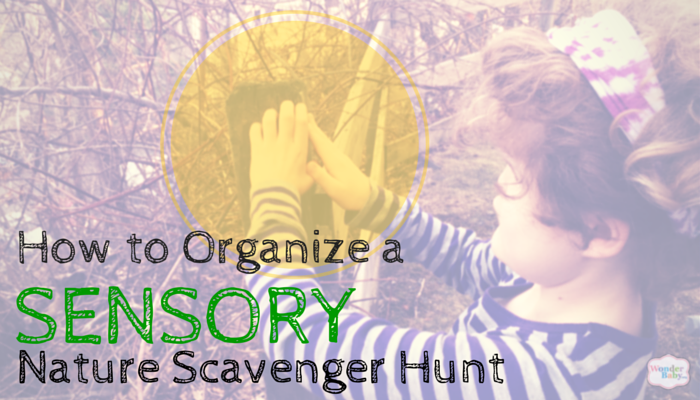 Warm weather is the perfect time to get outside and explore nature! Many kids love being outside for hours, but some need a little motivation to pique their interests in all that the outdoors has to offer. Kids with visual impairments, as well as kids with sensory processing challenges or other sensory impairments, may refrain from exploring their surroundings independently because of safety concerns or the abundance of unfamiliar sights, sounds, smells, and textures. But learning about the environment firsthand is extremely important in building a solid foundation of the world around us, so make it fun and give children a variety of opportunities to explore. Below, we've complied a list of nature sensory scavenger hunts along with a few tips and tools to entice every kid to get out and discover nature!
Prepare the Activity for Your Child
If your child is reluctant to spend time outside because it is an unfamiliar area full of unexpected sensory input, the entire experience may be overwhelming and not much fun. Try these ideas to make it more enjoyable from the start!
Ease her into it by bringing a few objects inside to explore first. Let her explore grass, tree bark, stones, and more inside in a comfortable setting. You could start with a nature sensory bin!
If she'll be anxious wondering when the activity will end, schedule the activity ahead of time and let her know when and where it will be, what will happen and provide as many details as you can. Also, set a time limit. Tell her, "Let's explore outside for only 10 minutes, then we'll come back inside."
Build up to a full afternoon of outdoor play by starting with a short time, then adding a few minutes to the activity each day for a week. Continue adding more time daily until the child is spending ample time outdoors, or has reached a point to where he's reached his limit. Don't push for more time—you want the activity to be fun and stress-free!
Madilyn did a great job finding an object on her scavenger hunt! She had to use her senses to try to figure out what it is. Watch her video below:

Make It a Sensory Scavenger Hunt to Remember!
Pinterest is full of many exciting ideas for nature scavenger hunts. There are printable checklists that focus on finding certain objects, sounds, and textures. You can pick and choose, or make your own! Be sure to transcribe them in Braille or Large Print if needed to make the lists accessible to all readers. If your child isn't reading yet, you could pair the list with a bag of objects that you've already collected from outside for the child to search for a match. This encourages tactile discrimination techniques, as well as early literacy skills. Here are a few scavenger hunt lists we think would be ideal for children with visual impairments!

During the Scavenger Hunt
Some kids may be happiest just going out and exploring freely without a list or instructions, and that is wonderful! Taking time to play outside is so important and beneficial for kids—don't make it feel like work! Other kids may have more fun collecting specimens and objects from their lists in a bag or container along the way. If the item is a sound, you could try recording a voice memo or short video clip on your phone of the bird tweeting or the water rumbling through the rocks. Kids with some vision would benefit from taking along a magnifier to explore things up close. We also found this idea for making a tape nature bracelet for kids to stick small samples of what they find to their wrists along the way. Another fun way to combine nature and technology is taking along a phone with the TapTapSee app, which gives a description of the photo taken. This can also help give more independence to the child throughout the activity if he can steady the phone to aim and double-tap to take the picture.


Make the Activity Memorable
This activity can help children build a foundation for true comprehension of the world around them. By taking the scavenger hunt one more step, you can create a way for your child to remember the activity and details for days to come. This gives the child the opportunity to focus on different parts and explore new details even after the activity is over. Try these ideas for making it a memory!
Use the objects you collected to make your own sensory story box or tactile experience book!
Use digital photos and recordings to make your own book on the iPad or computer using an app like My Story – School Edition or iBook Author.
If you didn't use TapTapSee outside, try using it once you get back inside to explore the objects again and listen to a description. Often for children with visual impairments, this auditory element can really help with memorization when linked to feeling the object. If your child has fine motor challenges, try setting up a tripod and designated area (marked with tactile marker), giving assistance when needed, so he can use the app more independently.
Make your own sensory bin using sand or rice, or even dirt, along with the different items your child collected. Mix them all together in a plastic box and let your child explore the objects over and over again!




Getting playtime outside can be a challenge for some children with sensory processing challenges or other sensory impairment. Some kids with visual impairments may not find the outdoors to be as interesting if they're not tuning in to all the different elements or if they don't have an understanding of what they're sensing. With time and patience, your child can become comfortable outside and even enjoy playing under the sun! If you're looking for more outdoor play ideas, browse the Play Outdoors! board on Pinterest!



Related Posts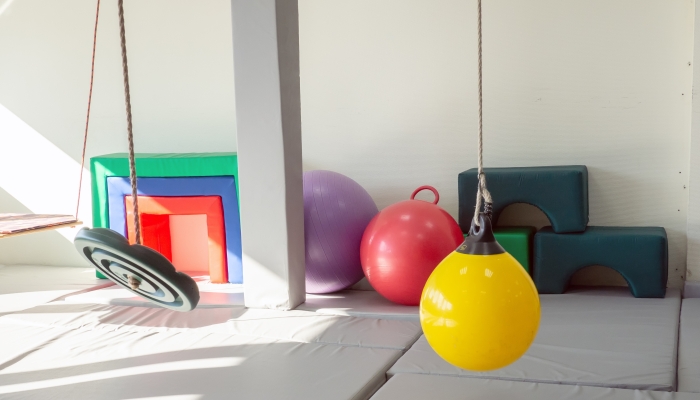 Sensory Activities
Have you considered creating a sensory room or sensory space in your home? It doesn't have to be difficult or expensive. Take a look at these simple ideas.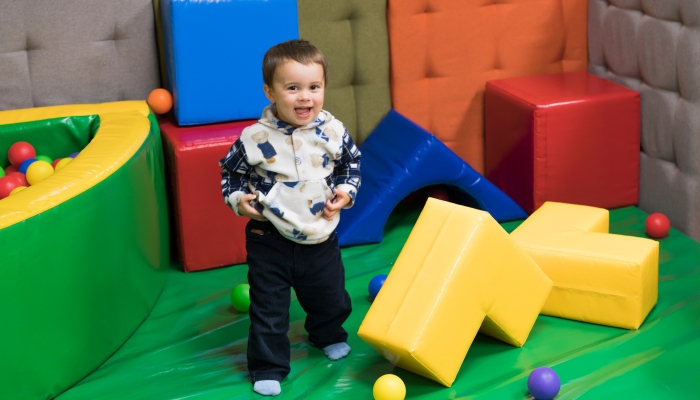 Sensory Activities
Sensory soft play delights the senses but did you know it also helps develop your child's physical, social, emotional, and cognitive skills, find out more.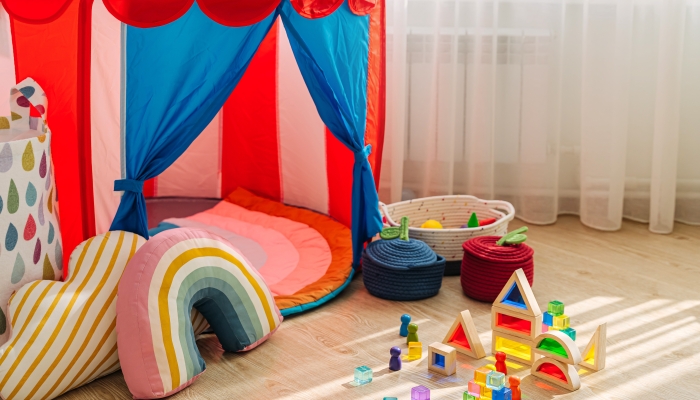 Sensory Activities
If you're looking for resources to help your child's sensory regulation, look no further than a sensory corner! Learn how to create the perfect sensory corner.