Make Your Own Tactile Christmas Ornaments!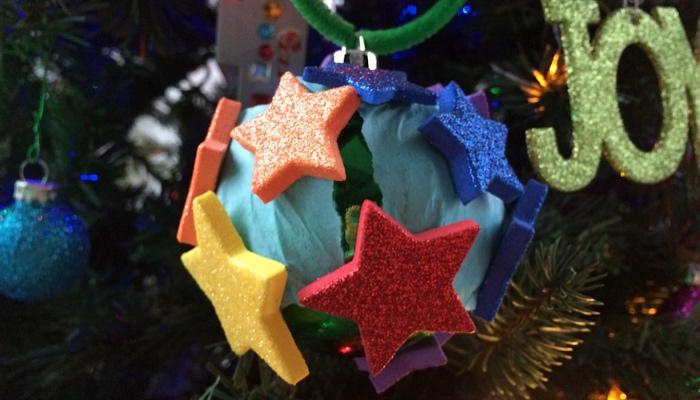 This post may contain affiliate links; please see our terms of use for details.
Here's a simple idea that can make the ornaments on your Christmas tree more accessible while also bringing the family together for a fun holiday activity! We like to do this every year as part of our Christmas Eve tradition. Our tree is up and decorated with tactile ornaments from years past, but now it's time to create a few more to add to our collection!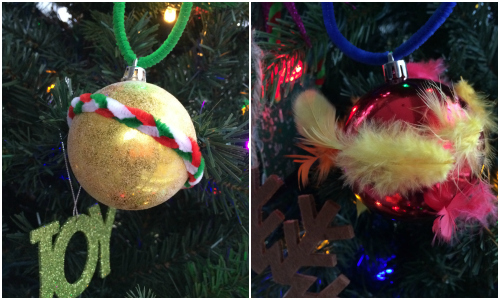 These ornaments are easy to make. Just go to the store and buy a collection of plain plastic or glass ornaments in an assortment of colors. If you can find glitter ornaments, those are fun too because there is an added tactile element to them.
Now, bring out your craft box. Some simple supplies to have on hand are: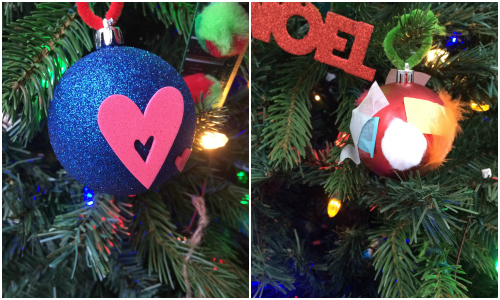 And now for the fun part! Just let your kids go wild glueing or sticking different tactual crafts to their ornaments. There's really no wrong way to do this. Somehow whatever you end up with looks beautiful nestled in your Christmas tree amongst the lights and other ornaments.
If you make a bunch of these ornaments you can also package them up and give them away as gifts. They're really a lot of fun to make and you can bring them out again year after year!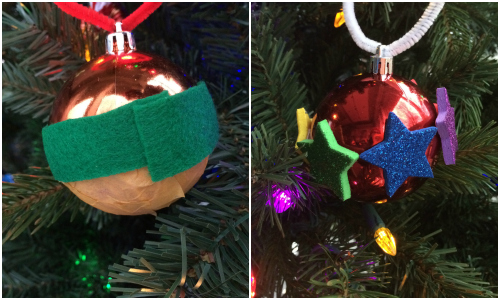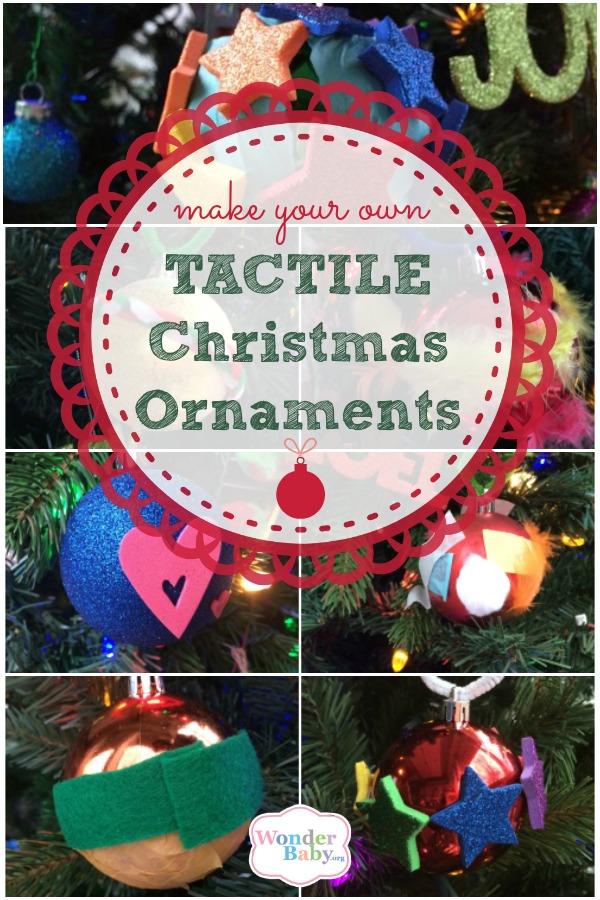 Related Posts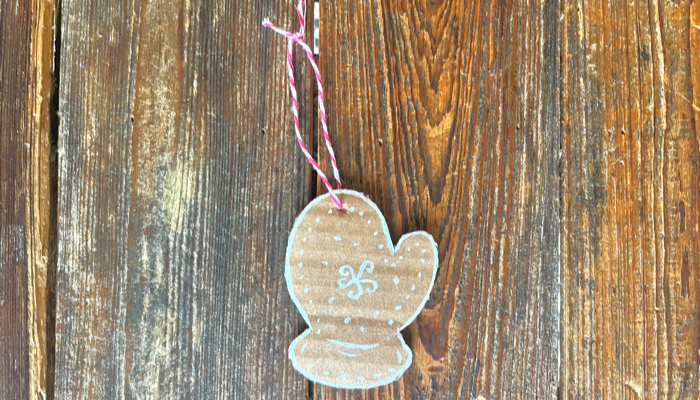 Holiday Crafts and Ideas
Let your kids get involved in the tree decorating with this simple, inexpensive Cardboard Christmas Ornament Craft. All you need is an old box and some imagination.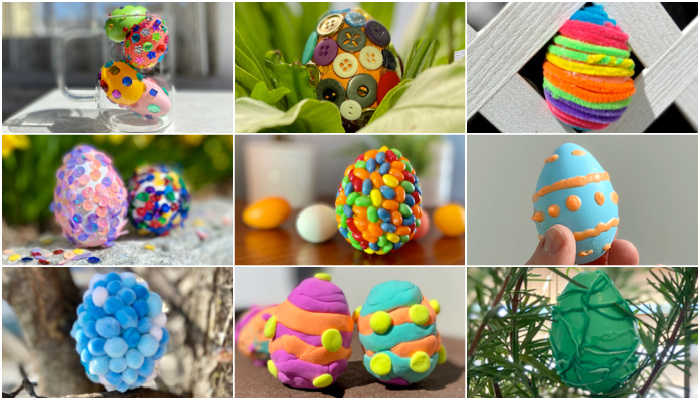 Holiday Crafts and Ideas, Visual Impairment
We'll show you how to make tactile Easter eggs for kids who are blind by adding textures or other tactile elements to your dyed eggs.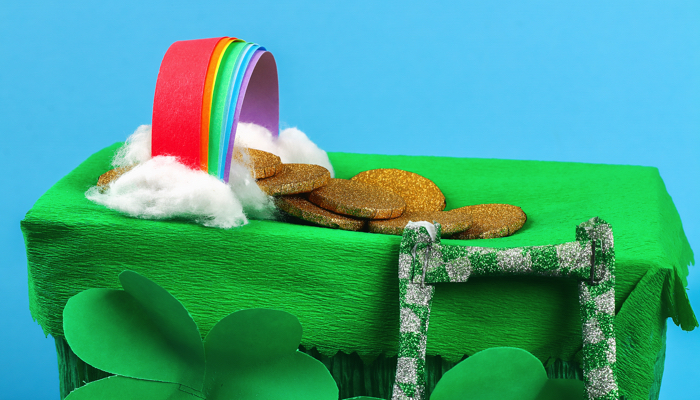 Holiday Crafts and Ideas, Special Needs
Leprechaun traps are a traditional March school project and they can be effective special needs curriculum additions as well!