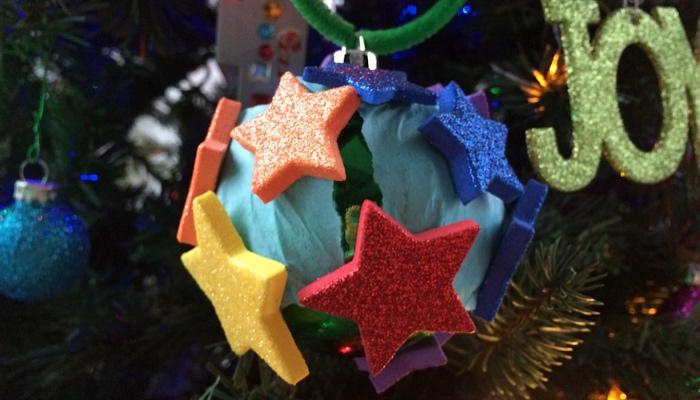 Here's a simple idea that can make the ornaments on your Christmas tree more accessible while also bringing the family together for a fun holiday activity! We like to do this every year as part of our Christmas Eve tradition. Our tree is up and decorated with tactile ornaments from years past, but now it's time to create a few more to add to our collection!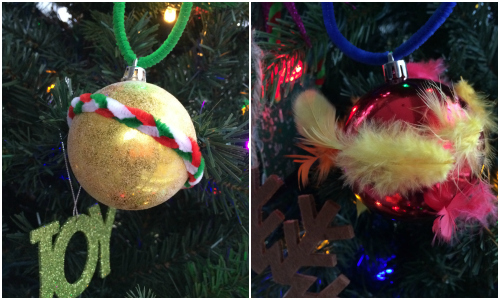 These ornaments are easy to make. Just go to the store and buy a collection of plain plastic or glass ornaments in an assortment of colors. If you can find glitter ornaments, those are fun too because there is an added tactile element to them.
Now, bring out your craft box. Some simple supplies to have on hand are:
glue
safety scissors
tissue paper
foam stickers
pipe cleaners
feathers
felt scraps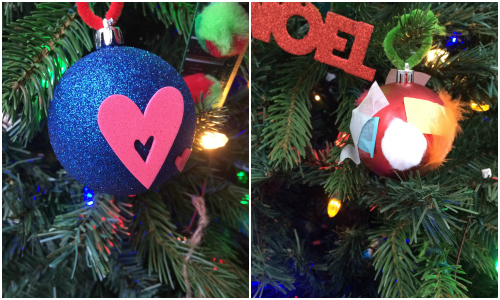 And now for the fun part! Just let your kids go wild glueing or sticking different tactual crafts to their ornaments. There's really no wrong way to do this. Somehow whatever you end up with looks beautiful nestled in your Christmas tree amongst the lights and other ornaments.
If you make a bunch of these ornaments you can also package them up and give them away as gifts. They're really a lot of fun to make and you can bring them out again year after year!