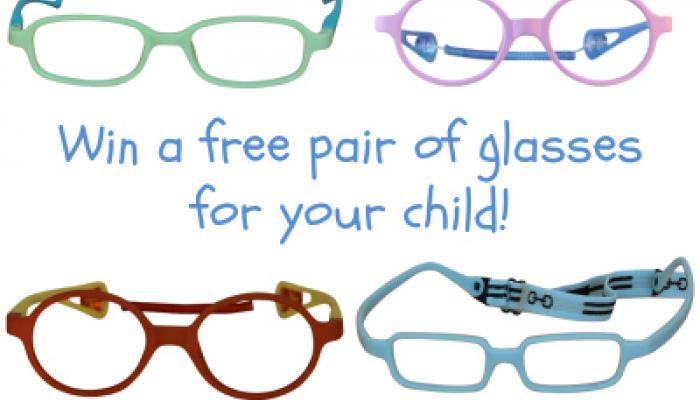 This giveaway is now closed and the winner has been contacted. Congratulations to Rita and thank you to everyone for entering!
We want to make everyone a winner and say a big thank you for participating, thus Taffy Eyewear is offering a deal to buy Taffy Eyewear frames for only $39.99… a 38% discount! View the deal here.
Taffy Eyewear is in the business of providing cute, cool and comfortable glasses for toddlers and young children. Their mission is to find the glasses that fit (and look) best for your child!
Visit their site and you can see how they try to make that happen. You can upload a photo of your child and then "virtually try on" all their frames in stock! It's fun and can help you figure out ahead of time if your child looks better in "round" or "rectangular" shaped glasses.
But what about the fit?
Taffy Eyewear also has a lovely Try at Home program where you can order up to five frames to try them on and see how they fit and feel. You can return them in a pre-paid box and will only be charged for the frames if you decide to keep them. Isn't that nifty?
Would you like to win a free pair of eyeglass frames of your choice from Taffy Eyewear? Entering this giveaway is easy! Simply use the widget below to enter. We'll be accepting entries until February 27th, 2014 and the winner will be contacted on February 28th. Good luck!