7 Best Toddler Backpacks of 2022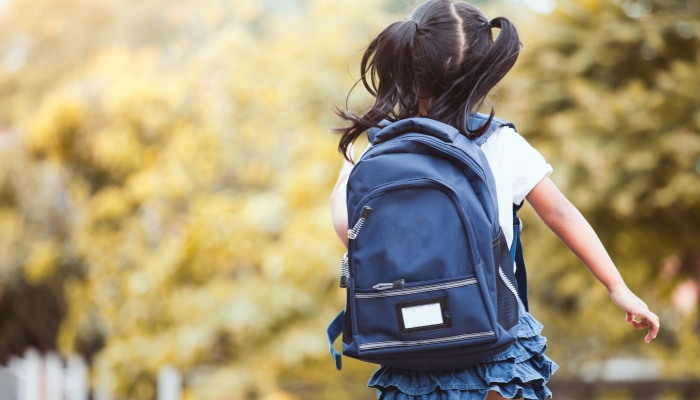 This post may contain affiliate links; please see our terms of use for details.
A toddler backpack is an essential first step toward independence and learning to get organized.
Parents are spoiled for choice, but you should prioritize durability, practicality, and ease of cleanup when choosing a backpack.
Choosing a quality backpack the first time will save you hassle, time, and money in the long run.
Little kids love bags. They love packing their stuff and going on pretend trips in the living room. They love bringing a special bag to the airport. So school bags for preschool and kindergarten are a huge deal.
Toddler backpacks that are the right size for your child to manage and carry are a great way to satisfy their love of bags while also teaching them responsibility and organizational skills.
We've found the best toddler backpacks of 2022 to help you narrow down your choices.
Best Overall
Best for Preschool
Best for Simple Everyday Use 
Simple Modern Toddler Backpack
Skip Hop Toddler Backpack
Best Overall
Simple Modern Toddler Backpack
Best for Preschool
Skip Hop Toddler Backpack
Best for Simple Everyday Use 
How to Choose the Best Backpack for Your Toddler
A quick online search for "toddler backpack" yields thousands of choices. However, not all bags advertised as toddler backpacks are equal. Just because a bag is small doesn't make it the best choice for a toddler. Before buying a backpack for your little one, think about the following:
Size
Children twelve months old and up may need a backpack for daycare and enjoy carrying one around. However, for it to be a useful bag for you and your toddler, it needs to be a size they can handle. Look for a backpack that fits your toddler securely and comfortably.
Generally, a bag around twelve inches high and about twelve inches long or that holds seven liters is the right size for a toddler.
Durability
Any bag a toddler uses must be tough and durable, especially if they're taking it to daycare or preschool and using it daily. Check that straps are sewn on securely. Zippers should be strong and chunky so that little hands can manipulate them. Fabric backpacks should be reinforced, especially at the bag's bottom and corners. Finally, look for strong, tear-proof materials.
Easy to Clean
You'll want a bag that's easy to clean inside and out. A wipe-clean or waterproof material is an excellent option for the exterior and interior for inevitable leaks and spills. Check if you can easily turn the bag inside out to clean seams and corners.
Waterproof
A super cute bag that features your child's favorite character may be lovely, but it won't be very useful or long-lasting if it's not also waterproof. Consider a waterproof bag, especially for a daycare pack. It will keep your child's diapers and extra clothes dry in bad weather and their precious artwork from getting soggy before you get it home.
Easy to Spot
Although you might prefer a more low-key or monotone design, a bag with bright colors, pictures, patterns or characters will be much more helpful when you're trying to spot your child at pickup or on a school trip.
A toddler backpack that's easy to identify is helpful to you when you're in crowds at amusement parks or the mall. It's also easier for your child to find and keep track of in the sea of bags that will be hanging on their pegs at school or daycare.
Functionality
Consider what your child needs to carry in this bag. For example, is this a backpack for your two-year-old to carry favorite toys to grandma's house? Or is it for your kindergartner to bring their lunch, water bottle, and extra clothes to school each day?
Little kids don't need too many pockets or complicated features. They might find extra pockets or compartments distracting or too tricky to use. Think about what your child needs to carry every day and look for a toddler backpack that will fit their belongings in a way that will be easy for them to see and access.
Useful Extras
Part of carrying a backpack is learning about organization and keeping track of your stuff. Some useful features that help children remember where to find their belongings include a side pocket for a water bottle and an insulated pocket for snacks or lunch.
A mini backpack for a young toddler may include a handy tether for parents to easily keep track of their child in crowds. A rain cover is not necessary if you buy a waterproof toddler backpack from the outset.
Here are the best and most useful toddler backpacks we found in our research:
White Dolphin Toys Busy Board Backpack: Best for Young Toddlers (12 months and up)
Sale
Busy Board Backpack
【Fine Motor Development】The sensory toys on the backpack assist toddlers and those with special needs, to develop fine motor and cognitive skills, hand-eye coordination and problem solving.
【Math and Counting】The soft shoulder straps are decorated with numbers and shapes, which will encourage children to learn early math and counting.
【Large Capacity】This toddler backpack has enough space for daily necessities, such as diapers, food, kettles, books, toys, etc., and there is a compartment in the school bag, you can sort the items and store.
【High Quality】All backpacks meet ASTM, CPSIA, US Children's Product Certificate, Made of high quality plush and accessories, all materials are environmentally friendly materials, very suitable for babies.
The Busy Board Backpack from White Dolphin Toys is an ideal travel bag for your little ones aged twelve months and up. This bag combines a stimulating interactive toy and a roomy toddler backpack.
The buttons, zips, laces, and buckles on the front of the bag will keep your curious toddler busy during long car rides or plane trips. The soft shoulder straps will remind them of their shapes and numbers. The simple large interior pocket is perfect for toddler snacks and essentials.
Not only is this toy and backpack combo fun for kids, but it's also machine washable, a total plus for parents. In addition, it comes in a choice of base color—navy blue or pink—to keep every toddler happy. It's a great choice for traveling with—and distracting—young toddlers.
Skip Hop Toddler Backpack: Best for Preschool
Skip Hop Toddler Backpack
Whimsical details and durable materials make this animal backpack the perfect pack for on-the-go! Mesh side pocket adjusts to fit a juice box, sippy cup or water bottle
The front pouch is ideal for snacks and includes extra pockets for pencils and other travel necessities. Comfy padded straps go easy on little shoulders!
Roomy main compartment made to fit for preschool age toddlers, does not fit 8.5×11 file folder
Easy-to-clean lining and write-on nametag inside
This company is synonymous with lovely things for children, and the Skip Hop Toddler Backpack is no exception. The charming animal shapes, beloved by little ones and their parents, include fox, dino, monkey, butterfly, narwhal, shark, and puppy, to name a few. The vast variety of sweet animal designs is one of the reasons you may see this popular backpack on stylish toddlers everywhere.
In addition to having the cutest designs, Skip Hop has made several sizes of this toddler backpack to suit kids of different ages. The Little Kid Backpack is excellent for preschool kids, ages three to four. It has a side mesh pocket for water bottles, a large exterior pocket for snacks and small things, and a large interior pocket for diapers, clothes, and toys. The interior is also wipe-clean, making it the perfect bag for preschool.
The Mini Backpack is smaller but has the same large interior compartment, water bottle holder, and comfy straps. However, it also comes with a detachable tether for parents and caregivers to keep track of their little ones when they're on the go in crowded places.
Carter's Simple Joys Mini Backpack: Best Budget Toddler Backpack
Carter's is a long-trusted name in quality children's products at affordable prices. Their Simple Joys Mini Backpack, which comes in various designs to appeal to girls and boys, is, unsurprisingly, a great bag and great value.
This simple backpack is the perfect size for ages twelve months to three years. Parents love how cute it is and how comfortably it fits their little ones.
It has a large compartment for items needed for daycare or preschool and a side mesh pocket for that water bottle. Kids love this bag as a first school bag – it makes them feel grown up.
Urban Infant Kids Packie Backpack: Best Practical First School Bag
Urban Infant Kids Packie Backpack
YOUR TODDLER'S FIRST BACKPACK – for growing boys or girls headed off to daycare, preschool, or pre-k, our Packie backpack is designed for kids ages 2 – 6
PACKED WITH PERSONALITY– a backpack doesn't just hold your school supplies. It holds your son's favorite rock that they're calling their best friend Kevin or your daughter's glam kit to make over Dad. It's an expression of their budding little personalities. Choose from fun patterns that fit your little one.
STYLISH AND FUNCTIONAL FOR LITTLE KIDS – let your child be a child! Our laminated backpack is lightweight, waterproof, and easily wipes clean. Rugged design, padded shoulder straps, and a toddler-size chunky zipper make it easy for little fingers.
PROTECT ART AND SCHOOL PAPERS – our unique patented vertical tube houses your child's artwork, teacher's letters, and school forms! Just roll up and tuck in to safely ensure your child's masterpieces make it from school to the art gallery (your refrigerator).
The Urban Infant Kids Packie Backpack has a unique feature that really makes it stand out among toddler backpacks. It's lightweight, waterproof, easy to clean, and durable. However, it also has a brilliant innovation – a vertical tube on the side of the bag for carrying your child's artwork home from school.
Teachers often send home unwieldy, large pieces of artwork home with kids that are hard to carry without damaging them in the car or on the bus, or that parents just don't have enough hands to deal with at pickup. The vertical side tube makes it easy to get your child's artwork home in one piece – just roll up those big sheets and store them on the side. Genius! This really does make it a great first school bag.
The Packie Backpack comes in various colors and patterns that your kids will love. It also has chunky hardware, so it's easy for your kids' little hands to use the zippers. In addition, the bag features one large compartment for all the essentials plus a mesh pocket on the side for a water bottle. Suitable for ages two to six.
Check out Urban Infant Kids' other gear for matching, practical, fun lunchboxes and accessories.
John Deere Tractor Toddler Backpack: Best for Simple Everyday Use
We don't usually associate John Deere with cuteness, but they really have come through with this Tractor Toddler Backpack for the young farmer in your life.
What's great about this toddler backpack is its simplicity. It's an adorable design for children who love their tractors. It comes in bright yellow or bright green, making it super easy to spot in the classroom or a crowd. Although it's a themed backpack, the tractor design is simple, sweet, and not too busy or overcomplicated.
It features one large compartment which is big enough for clothes, diapers, lunch, and toys but still manageable for a two to six-year-old to carry. It's made of lightweight and quick-drying polyester.
Reasonably priced, this is the perfect simple bag for your little tractor lover to take to daycare. (There's a super cute duck option too!) 
Wildkin Kids Backpack: Best Backpack and Lunchbag Combo
Wildkin Kids Backpack
THE PERFECT SIZE – Fill it up! The 12 Inch travel bag backpack's just-right size means you can bring the school supplies and snacks. This small backpack measures 12.5 x 10.5 x 7.5 inches, with two zippered compartments this travel backpack is perfect for preschool, daycare, and day trips. Wildkin's travel backpacks for kids feature name tag inside, heavy-duty zippers, straps, buckles, and front pocket reflective piping. Food-safe front compartment, side mesh pocket for drinks, and water bottles.
MOM'S CHOICE AWARDEE – Wildkin is a recipient of the prestigious Mom's Choice Award. The MCA evaluates products created for parents and is globally recognized for establishing the benchmark of excellence in family-friendly products. Using a rigorous evaluation process, we are scored on quality, design, educational value, originality, appeal & cost. Around the world, parents, educators, & retailers trust the MCA Excellence seal when selecting quality products/services for families and children.
BACKPACK AND LUNCH BOX IN ONE – Bring on the snacks! With Wildkin's 12 inch back pack you don't have to worry about weighing your little one down with a bulky lunch box. Keep snacks or lunch in the insulated front pocket, measuring 9 x 8.5 x 2 inches. Like many other Wildkin products, the cool backpacks for school were designed to be multifunctional, which is why many of our customers opt to use the toddler backpack as a diaper bag! Perfect for packing diapers, wipes, and changing clothes.
PLAYGROUND APPROVED – At Wildkin, we know that details matter to you and your child, we made sure that our kids backpacks were designed with that in mind. Featuring vibrant patterns school backpack your child will love this boys and girls backpack fun new addition to their school and travel gear. Eye-catching bookbags for boys and girls patterns and functional design, Two padded, adjustable shoulder straps, while the top handle is perfect for hanging in a cubby.
It's great when a company thinks about how to make life simpler for parents. Wildkin has done just that by combining a toddler backpack and an insulated lunch bag to create one great product. Meet the Wildkin Kids Backpack.
Although a big kid version is also great for school-age kids, this twelve-inch bag is the perfect size for toddlers on their way to preschool. It comes in various cute designs that your little one will love – everything from aliens to safari animals.
The exterior pocket is insulated, so it's perfect for packing snacks and lunch for your child without weighing them down with an extra lunch bag or sending them to school with multiple bags to keep track of. Smart!
It also features heavy-duty, kid-friendly zippers, reflective piping, a water bottle side pocket, and a moisture-resistant interior. The large compartment is big enough for everything your child will need for the day. However, it's lightweight enough that they'll also be able to carry it.
This clever backpack is a great choice for everything from day trips to everyday use in kindergarten.
Our Favorite: Simple Modern Toddler Backpack
Sale
Simple Modern Toddler Backpack
Toddler Backpack: Under Construction kids backpack great for toddlers 3+
Compact: Measures 14″x11.75″x4″ with 7 Liter Capacity
Daycare Ready: Features a padded tablet sleeve, a large zip-closure front pocket, a zip-closure stash pocket, and two expandable bottle sleeves on the sides
Durable: Made from easy-to-clean, water-resistant polyester, reinforced stitching, and padded, adjustable shoulder straps with buckle
The Simple Modern Toddler Backpack just has everything you're looking for in a toddler backpack. This is a perfect bag for heavy everyday use at daycare, preschool, or kindergarten.
It comes in a dizzying array of colorful, fun, interesting designs to satisfy even the pickiest toddler. In addition, it's the only bag we've seen for the toddler age group with an interior padded sleeve for a tablet, a must if you're traveling long distances with your child and using a tablet to keep them entertained.
It's durable, water-resistant, and easy to clean – three essential features for any toddler backpack. In addition, it has a roomy, large interior compartment and a smaller exterior pocket, so it's not overly complicated. Also included are two side sleeves for water bottles.
The folks at Simple Modern really did think about what was necessary for an everyday school bag to make it practical and easy to use. We think they put all those features into one great backpack.
Parents are really impressed with the quality and durability. While it may be slightly more expensive than some other bags, you know you'll only be buying one bag for toddlerhood because this is a bag that will last.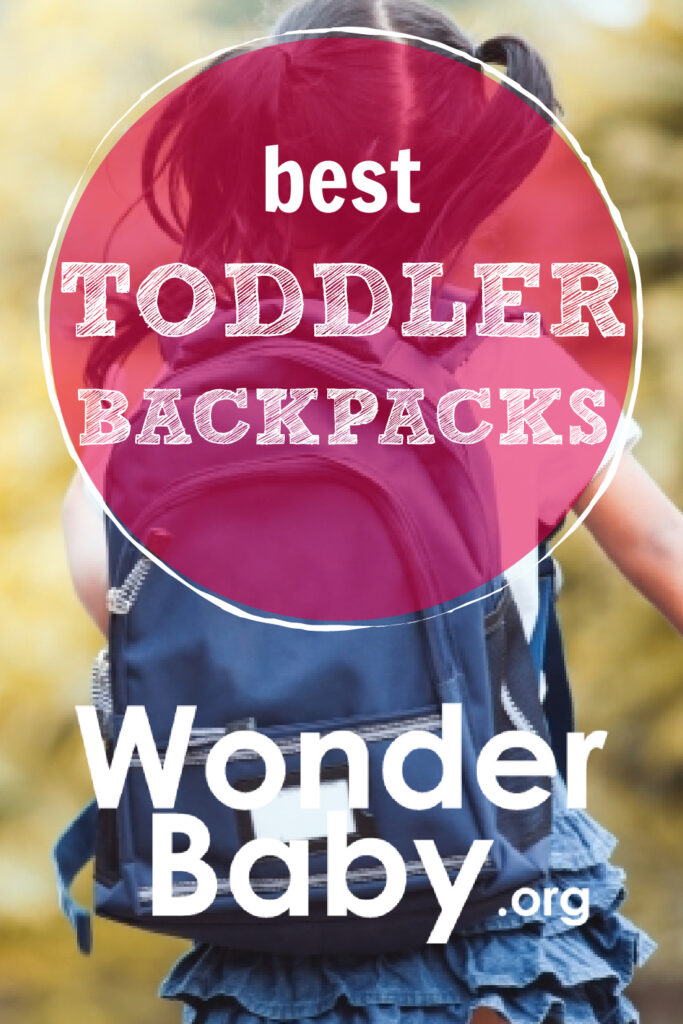 Related Posts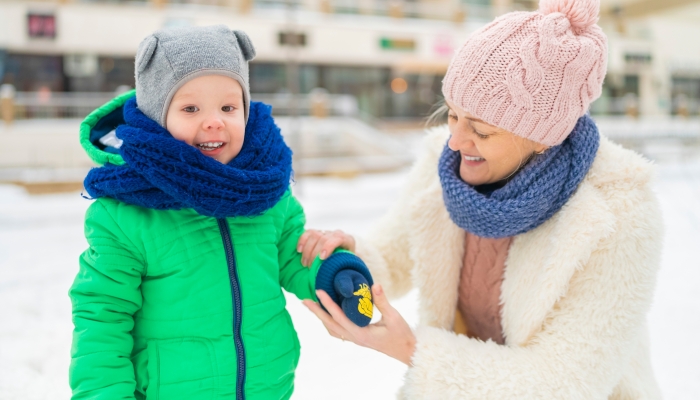 Product Reviews
As winter approaches it's time to shop for mittens and gloves for your toddlers and you'll probably need more than one pair!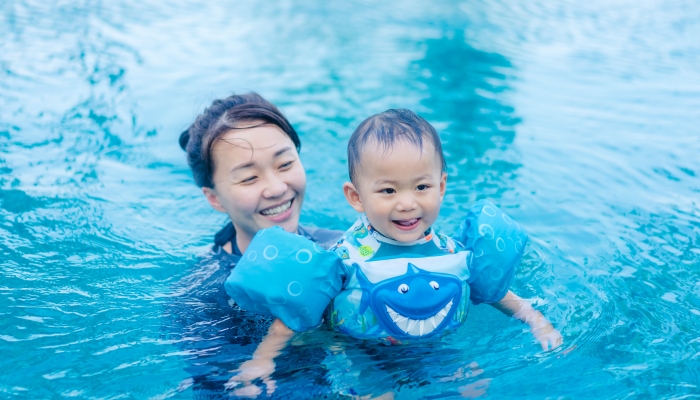 Product Reviews
Shopping for an infant life jacket? Our list of the best infant life jackets will steer you in the right direction.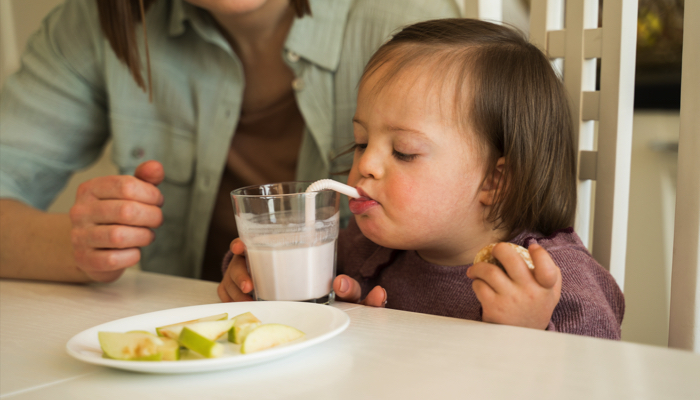 Product Reviews, Special Needs
For children with disabilities, adaptive tools are essential for learning how to master self-care skills like grooming, hygiene, and self-feeding.