11 Best Tools for Teaching Self Care to Disabled Kids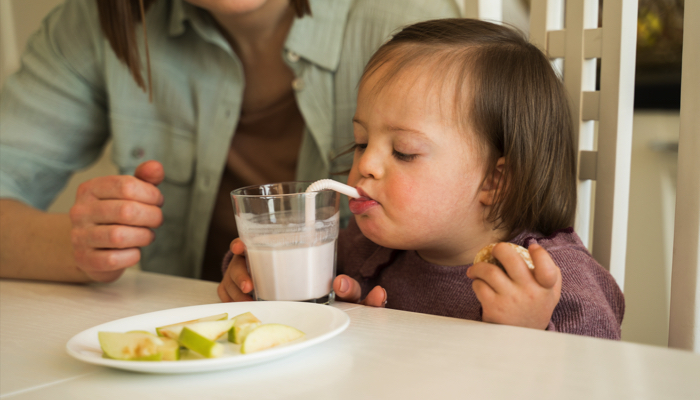 This post may contain affiliate links; please see our terms of use for details.
When it comes to self-care, everyone has different needs and preferences. For children with disabilities, adaptive tools can be essential for learning how to master various daily living skills, from grooming and hygiene to eating meals.
The good news is that a growing number of adaptive tools are available on the market designed to meet the needs of a wide range of users. When searching for adaptive tools, it is important to find tools that are designed to fit your child's size and are durable and easy to clean.
Also, keep in mind that not all adaptive self-care tools need to be purchased. Sometimes simple adaptations like adding velcro to a container or switching to a larger toothpaste tube can make a big difference. With a little creativity, almost anything can be turned into an adaptive self-care tool. The most important thing is to find what works best for your child's needs.
Adaptive Equipment For Dressing
Sock Helper
Sale
Easy On and Off Sock Slider
Pain Free For You Or Loved Ones: Stop bending, straining, and stretching uncomfortably to take socks and shoes on and off. Arm extensions make it easy to reach without pain and the smooth plastic is more comfortable on bare skin! **NOT for compression socks
Easy Setup & Storage: Designed for seniors, the Sock Ox can be used by anyone with mobility needs to put on or remove socks and shoes. It's collapsible design makes it perfect for travel and storage!
Extends up to 36": Extended length sock removal tool has 3 adjustable lengths for all heights. No need to buy multiple tools, the Sock Ox is a 3-in-1 solution that saves time and money.
Long Handle Shoe Horn Built-In: When it comes to shoe horns for seniors this is the #1 product on the market. The long plastic shoe horn is ideal for the elderly, diabetics, pregnant women, etc.
A sock helper is a long extension that makes it easier for someone to reach their feet to put on socks or stockings. They can also be used to help with shoes if they are slip-on shoes. We also love elastic laces that turn regular lace-tie sneakers into easy slip-on shoes.
Seamless Sensitivity Socks
SmartKnitKIDS Seamless Sensitivity Socks
TRULY SEAMLESS – Does your sensitive child have morning meltdowns due to socks? Completely free of seams, this product made in the USA is knit like a caterpillar spins its cocoon from the toe up, eliminating all lumps & bumps and providing a comfortable fit.
UNIQUE NO HEEL DESIGN – This "no heel" design allows kids to put on their socks with confidence and provides a perfect fit every time.
SOFT & FORM-FITTING – The stretchy yarns result in a form-fitting design that eliminates wrinkling and bunching at the toes, making it great for children with sensory issues.
COMFORTABLE, NON-BINDING TOP – The non-binding Halo Top means no slipping down or irritating indentions on the ankle.
We love these seamless socks for two reasons: (1) no seams mean no meltdowns over uncomfortable lumps and bumps for kids with sensory issues, and (2) these socks have no defined heel, so they can fit on in any direction. There's no wrong way to put these socks on!
Button Hook and Zipper Pull
Button Hook & Zipper Pull
Adaptive Equipment Developed by Medical Doctors: The Dr. Arthritis Zipper and Button Hook Dressing Aids are specially designed for those who suffer from limited dexterity due to hand arthritis, Parkinsons, and similar conditions. Designed to fit buttons of various sizes and zipper pulls of all kinds, our button & zipper pull helper allows for independent, hassle-free dressing.
Universal Zipper Pull & Snag-free Wire Loop: The Dr. Arthritis Dressing Aid features two main parts & functions–a slim, steel wire loop, designed to pull through narrow buttonholes and securely lock buttons in place; and a small, narrow hook at the other end of the device that slides easily into most zipper pulls for maximum functionality
Zipper & Button Fastener Tool with a Non-slip Grip: Our product, similar to thoughtfully designed one handed gadgets, features a wide handle with a textured rubberized grip to enable maximum control while trying to secure buttons or pull zippers.
Zipper Assist with Diverse Applications: Our easy-to-use and portable zipper pull helper tops the list of reliable handicap accessories for daily living. To that end, our zipper helper can also be used to open and close bags and luggage, easily maneuver backpack zipper closures, and zip up boots.
This simple button hook device makes it easier to pull a button through a buttonhole or to pull a zipper up or down. Of course, another option is to look for clothing that avoids buttons and zippers altogether. Remember: When helping your special needs child learn to dress themselves, elastic is your friend!
Accessible Tools in the Bathroom
Three-Sided Toothbrush
3 Sided Toothbrush
360-DEGREE COVERAGE: This 3-sided toothbrush has 3 brush heads, which can cover different sides of the teeth, easily save the time of cleaning teeth and keep the teeth healthy.
DURABLE MATERIALS: The heads of these kids 3-sided toothbrushes are made of PP and TPE materials, which can be used for a long time; the bristles are DuPont soft bristles. A properly dense brush can provide you with a comfortable brushing experience.
ANTI-SLIP HANDLE DESIGN: The handles of these 3-sided gripping toothbrushes have an appropriate curvature, which is comfortable to hold and saves the workload when brushing teeth. The entire tooth (+gums) can be cleaned without effort. It also covers hard to reach places.
THE GENTLENESS OF SENSITIVE TEETH-USE SAFE, soft bristles (after running in warm water) to gently stimulate and massage the gums to stop feeling overload.
A three-sided toothbrush makes brushing teeth easier because it completely covers the front, top, and back of the teeth with one motion. Most three-sided toothbrushes come with fairly large grips, but if your child needs help holding on to their toothbrush, grip tubing is an easy addition.
Foldable Toilet Bar
Sale
Foldable Toilet Bar
High Quality and Durable Material – The inner tube of our bathroom grab bar is made of thickened 304 stainless steel material, and the outer tube is made of ABS nylon material, which is anti-aging, wear-resistant and durable. 1.3MM wall thickness and thickened stainless steel base is strong enough to withstand 400 lbs.
Flip Design to Save Space – Our flip-up handrails feature a foldable design with 90° vertical rotation and 180° horizontal rotation. This design helps you save valuable space and is ideal for installation in small bathrooms or toilets.
Anti-slip Handrails – Our safety handicap bathroom grab bars have a three-dimensional non-slip particle bump design that is comfortable to the touch and increases friction to prevent accidental slips and falls. Compared with other metal handles, the nylon outer tube keeps the handle at room temperature and won't make you feel cold.
Extended Handle with Night Vision – Our toilet safety rails are longer than other 24.5 inch grab bars and we have extended the handle to 29.5 inches to fit most toilets. The fluorescent ring inside the handrail tube is designed so that the handrail can be accurately spotted in the dark. (The fluorescent ring needs to absorb the light source in order to emit light.) Our toilet rails are ideal for pregnant women, people with disabilities, the elderly, and people with limited mobility.
Toilet bars are an absolute must if your child has trouble sitting or standing on their own. We like the foldable toilet bars because they can be moved up or down depending on the needs of whoever is in the bathroom at the time.
Grab Bars
Suction Grab Bar
SIMPLY THE BEST SHOWER HANDLE ON THE MARKET – With our easy to use Heavy Duty Shower Handle you get only what you need, quality and long-lasting durability in an easy to use design
HOW TO USE: These grab bars are ONLY to be used on smooth dry and clean surfaces. Make sure all surfaces are thoroughly dry before installation. Make sure to test the suction before use to avoid injury. Check the stability and the suction of the bars from time to time .These bars are made ONLY to ASSIST and to properly support a human body, and NOT to stand or sit or support full body weight. Grab bars for bathtubs and showers,suction grab bars for showers.
EASY TO INSTALL: Our bathtub security bar uses 2 suction cups with locking latches. They allow you to mount the bar wherever you want quickly and effortlessly. The locking latches have a color indicator that shows you if they are properly fixed. The installation requires no special tools or drilling and takes just seconds to attach. The heavy-duty grab bar can ONLY be installed on non-porous and flat surfaces such as tile, glass, acrylic, and metal.
ENHANCED SECURITY: The suction grab bars for bathtubs and showers have comfortable easy to grip handles that ensure a non-slip grip for more stability and security. It has a slightly curved design that leaves you enough space to grab the handle thoroughly and easily. Handicap grab bars, grab bars for bathtubs and showers, suction grab bars for shower.
Grab bars are also great in the bathroom for anyone who needs help pulling up to stand or needs support to prevent falls. These suction cup grab bars are actually very strong if placed on a smooth surface, like tile, glass, or hard plastic. They are inexpensive and moveable, so you can even take them with you when you travel and continue your potty training when you're away from home.
Adaptive Products for Eating
Offset Spoon
Right Handed Grip Offset Spoon
Right-handed spoon is made from high quality stainless steel and attached to a 4.5″ plastic handle
Offset spoons are perfect for individuals with limited wrist or hand range of motion due to arthritis, hand tremors, Parkinson's, carpal tunnel, or dexterity issues
Grip easy handle helps provide more control of the lightweight spoon for those with limited hand mobility
Ideal for therapists, nurses, or healthcare professionals to train patients to use in order to live more independently
These offset spoons are designed to make getting food to the mouth easier with less manipulation of the wrist. You can get them for spoons or forks, and they can be bent for left- or right-handed eaters.
Spillproof Plate
Sale
Spillproof Scoop Plate
Ergonomic dish designed to assist individuals with physical or neurological impairments.
Features a curved high side to help guide food onto utensils.
9 inches wide and sturdy with a non-slip base to prevent sliding. Red color does not stain from tomatoes and similar foods.
Ideal solution for individuals who need help eating independently.
Spillproof plates don't just make cleanup easier for you but also keep more food on your child's plate so they can get more food to their mouth. Spillproof plates also reduce the frustration of losing food over the side of the plate.
Stabilizing Utensils
Spoon for Hand Tremor
GYENNO steady Spoon electronically stabilizes so the attached utensil shakes 85% less than your hand. Worry less about spilling and focus on enjoying your meal.
GYENNO portable tableware includes two parts: a stabilizing handle and a utensil attachment. Switch on and off automatically, automatically turn to sleeping mode when you stop using.
GYENNO tremor Spoon has ergonomic design which adapted to the general Hands Use habit, total weight 130g, easy to hold and to prevent from slippery.
Spoon and fork kit ( Fork is included) , for all kinds of meals, include an everyday spoon, a fork attachment
If your child's hands shake while feeding, stabilizing utensils can help by minimizing the amount of shaking in the fork or spoon. They are expensive but can be well worth the investment if hand tremors are preventing your child from successfully feeding themselves.
EasyHold Hand Grip
EazyHold Silicone Universal Cuff Aid
MANY SIZES – EazyHold comes in 8 different sizes to fit infants, toddlers, teens, children to elderly hands or limbs.
EXTRA SENSORY- Puts the tool in hand or limb and against the skin for better perception of the weight, vibration, temperature and texture of the object
COMFORTABLE FIT – Made of soft strechy silicone which warms to skin temperature and does not need to be tight on the hand to support the item.
EASY TO CLEAN – Wash with soap and water, the dish washer basket or in an autoclave. Will not degrade with repeated use of hospital wipes.
These simple and universal EasyHold hand grips can be used for just about anything, from utensils to toothbrushes. They are made from soft and stretchy silicone that can stretch to fit just about any item that needs a handle. If you are looking for something that makes a handle longer, grip tubing also works really well.
Honey Bear
Sale
SmartKnitKIDS Seamless Sensitivity Socks
Smart Therapy Training Sippy Bottles – A squeezable honey bear design with long, flexible straw this 3-pack of bear bottles with 6 reusable straws makes it easy to squeeze out liquid and get a drink even if a child or adult has low suction or special needs.
Wide, Easy-Flow Drink Straws – Our straws are wide to let liquid pass through more effortlessly and to help the squeeze push it more readily into your mouth. This makes it easier and faster to get a drink with far less effort.
Leak-Resistant, Spill Proof Lids – We've added screw-on lids that feature silicone seals to help protect against leaks or messes. This makes them better for everyday use around the house or when you're traveling in the car.
See-Through Body Design – Each juice bear cup is transparent to make it easier for kids to see the liquid inside and watch it pass through the straw at the same time which helps reduce spills or over-drinking.
Last but certainly not least, we have the honey bear straw cup. We've been using honey bears with my son for years, and they are still our favorite cup (you can also make your own honey bear if you don't want to buy one). The straws are strong and durable and can be chewed without being destroyed. The bear plastic is soft and easy to squeeze, and one simple squeeze of the bear produces a sip's worth of juice through the straw. If your child has difficulty with sucking through a straw (or drinking through a sippy cup), this is the answer.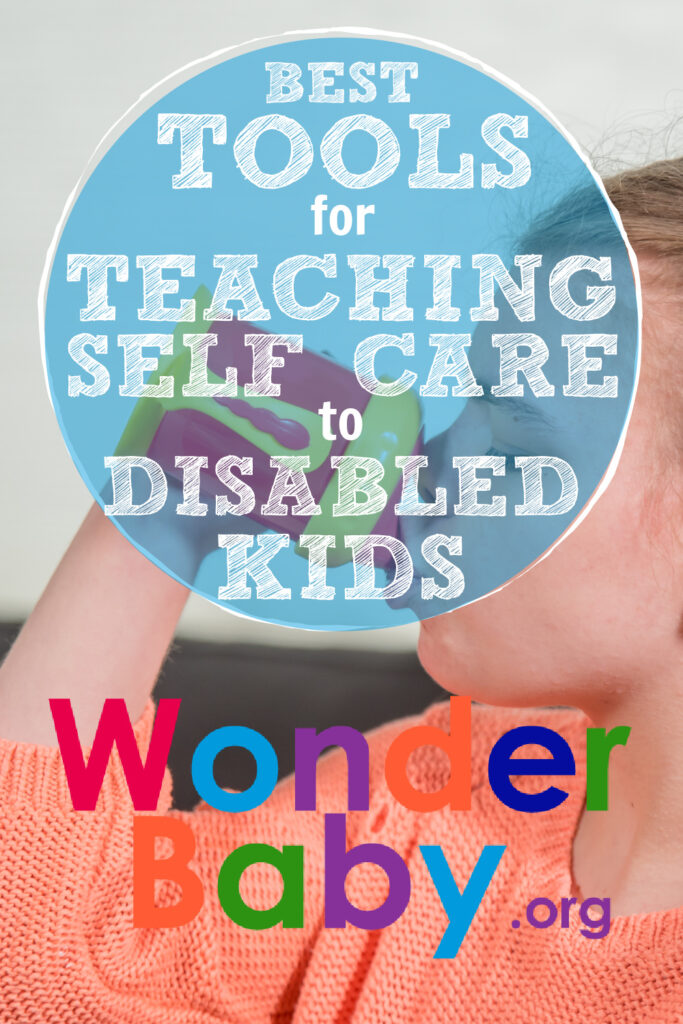 Related Posts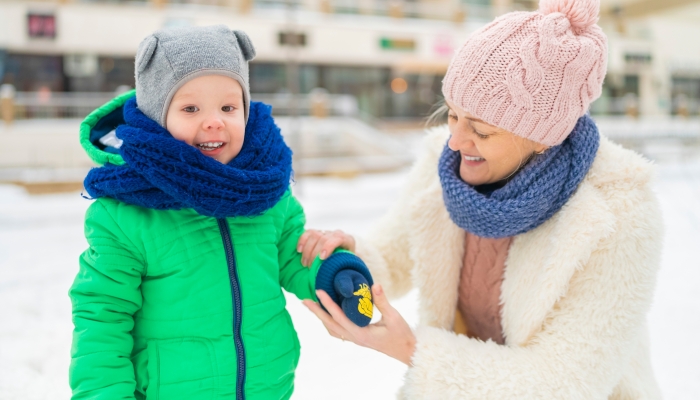 Product Reviews
As winter approaches it's time to shop for mittens and gloves for your toddlers and you'll probably need more than one pair!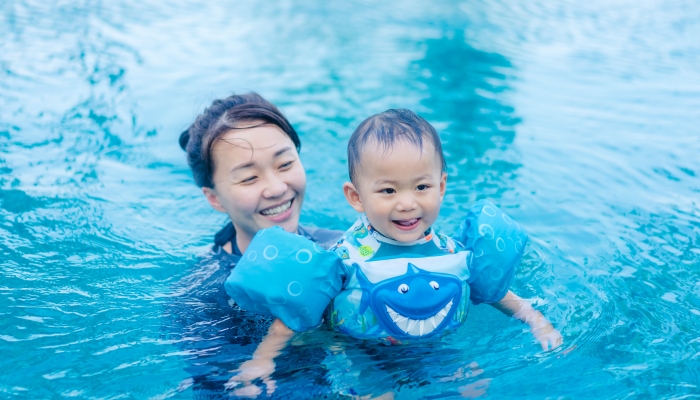 Product Reviews
Shopping for an infant life jacket? Our list of the best infant life jackets will steer you in the right direction.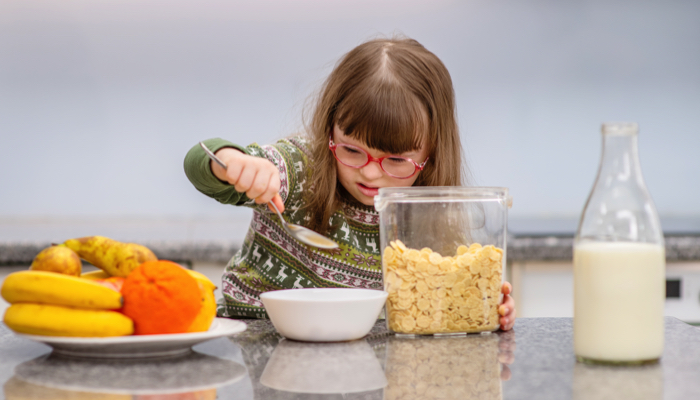 Feeding and Eating, Special Needs
Mastering self-care skills can be especially empowering for children with disabilities, helping them to gain independence and confidence.