7 Winter Must-Haves for Kids in Wheelchairs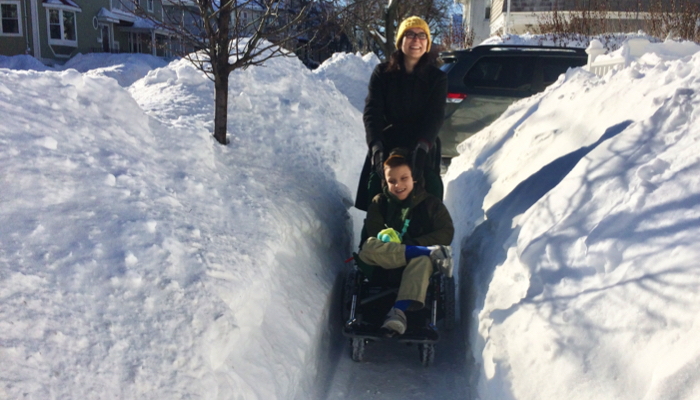 This post may contain affiliate links; please see our terms of use for details.
Winter can be a challenging time for parents of kids with mobility issues. Cold weather and snow-covered sidewalks can make it difficult to push a wheelchair around, and salty snow melting off your child's wheelchair in the living room is just a mess.
Luckily, there are a few things you can do to help your child stay warm and safe when the temperatures start to drop. Here are seven tips to help you navigate the winter season with your child in a wheelchair.
Wheelchair Winter Poncho
A must have for all wheelchair users!
A winter/summer poncho made specifically for a wheelchair
Shorter in the back so it won't get tangled in the wheels
Sherpa Lined for added winter warmth and even has a hood with a zipper for easy on and off
1. Bundle Up and Stay Warm
Dressing in layers is an excellent way to stay warm, but can be difficult in a wheelchair when layers are hard to get on and off and blankets easily slip off laps. We love our warm wheelchair winter poncho, which is waterproof and has a thick sherpa-like lining. The hood is great for covering heads that don't like hats and it zips up in the front to keep the cold out. I also love that it slips on and off easily and can keep backpacks and other gear dry when it's snowing or raining.
However, the poncho is not the best choice on windy days as it flips up and the cold breezes get in. For windy days, we rely on our fleece-lined cozy wheelchair cover. This super warm blanket has velcro ties that connect it to our wheelchair so no matter how windy it is outside, this blanket isn't going anywhere. It's also waterproof and has an elastic section at the bottom to fit snuggly under a wheelchair footplate.
When we need an extra layer of warmth, we also throw on a waterproof wheelchair lap blanket. I love that this blanket also keeps the back warm, but you do have to remember to put it on and snap it in place before your child gets in their wheelchair. If your child's feet tend to get cold in the winter, this is a really helpful solution. It zips up in the front and does keep those toes warm!
2. Look for Adaptive Clothing
There are many options for adaptive clothes that are easier to put on or take off, depending on your child's needs. One of our favorites is the back-fastening wheelchair jacket that is designed to be put on while in a sitting position.
The front looks like a regular jacket (and you can open it in the front if you want to), but it also has velcro closures in the back that make it so much easier to remove or put on when your child is already sitting in their chair. This is such a timesaver on cold mornings when we are getting ready for school!
3. Find a Good Entryway Doormat
Winter can be wet and slushy. It can also be muddy and salty, and all that wet muddy slushy salt will attach to your wheelchair wheels and come right into your house. I was so tired of tracking salty trails through our house, so I looked for an industrial-strength entryway mat designed to handle high traffic.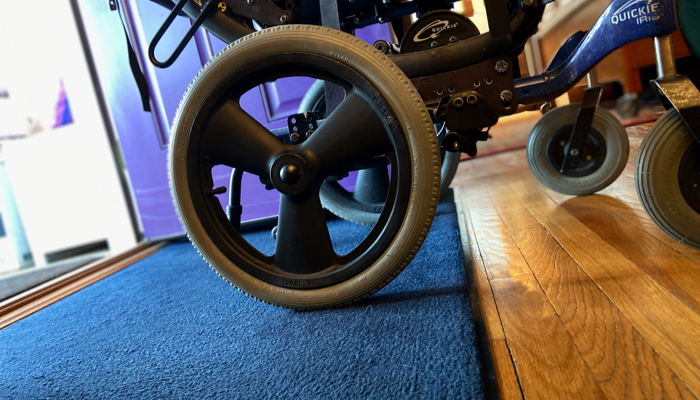 This mat from Consolidated Plastics is intended for use in a busy commercial doorway and is both durable and surprisingly affordable. We bought ours over 10 years ago, and as you can see, it still looks great! It soaks up melting snow in the winter and is easy to vacuum and keep clean.
I got one for our kitchen where we keep our dog's food and water bowls too!
4. Keep Your Wheelchair Clean
Speaking of mud and salt, salt can be just as corrosive to wheelchairs as to cars, so you'll want to keep your wheelchair clean. Keep a cloth on your porch or near your front door to wipe down the wheelchair when you get in the house. You may not be able to give the chair a really good cleaning until the spring, but regular wipe-downs throughout the winter can extend the life of your chair.
5. Add Snow Tires to Your Wheelchair
Yes, wheelchair snow tires are a real thing, and yes you can swap out tires on your chair, although getting spare tires covered by insurance may be difficult.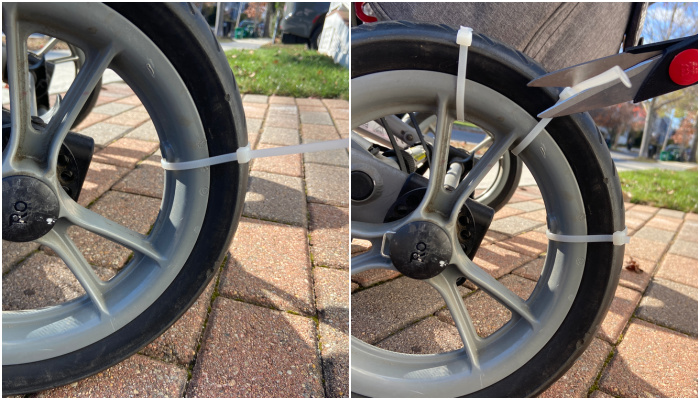 An easy and cheap DIY hack is to fasten zip ties to your tires to add traction. Make sure the ends of the ties aren't facing down toward the underside of the tires, and use as many as you can fit on one tire with about two to three inches between each tie. If your child manually pushes the tires with their hands, then be sure to place the tie ends so they aren't biting into your child's fingers.
6. Add Non-Slip Tape to Your Ramp
Add anti-slip stair tread to your wheelchair ramp to avoid slippery ramps when it gets icy. Slipping and sliding down a cold ice-covered ramp in the winter is no fun. Do you know what's even less fun? Trying to push a wheelchair up a slippery ramp with no traction under your feet!
Non-slip tape is easy to add to your ramp, and if you don't like the look of tape, you can even get clear strips, so the tape isn't as noticeable.
Battery-Powered Wheel Lights
GET YOUR GLOW ON – Designed with a full 7-feet of weather-resistant tubing and 20 micro LED lights these bicycle wheel lights for front and rear wheels create a brilliant, colorful glow that lights up the night with dazzling spinning colors
PERFECT FOR ALL AGES – Each 7-foot long strand can easily fit bike wheels 20 inches – 29 inches. Wheelbrightz can be cut to size or spiraled within the wheel to help you create a clean, precise fit. Wheelbrightz are also weather-resistant for outdoor protection
READY TO ROLL – These battery-powered LED bike wheel lights use 3 AA batteries (not included) to last for up to 48 hours of glow, which means you can enjoy ride after ride without worrying about battery life
BE SEEN. HAVE FUN – Our LED wheel lights enhance the look and style of your bicycle, making them a fun addition to bike parades, riding with friends or family, peddling around music festivals, and so much more
7. Attach Lights to Your Chair
The sun sets early in the winter, so it's easy to be out after dark. Pushing a wheelchair through a parking lot or along the side of the road can be a little nerve-wracking if you're worried about drivers being able to see your chair.
There are a lot of fun battery-powered wheel lights available for bikes that fit just as well on wheelchairs. Not only will this make your child's wheelchair easier to see at night, but it can also be a fun addition for the chair if your child has light perception!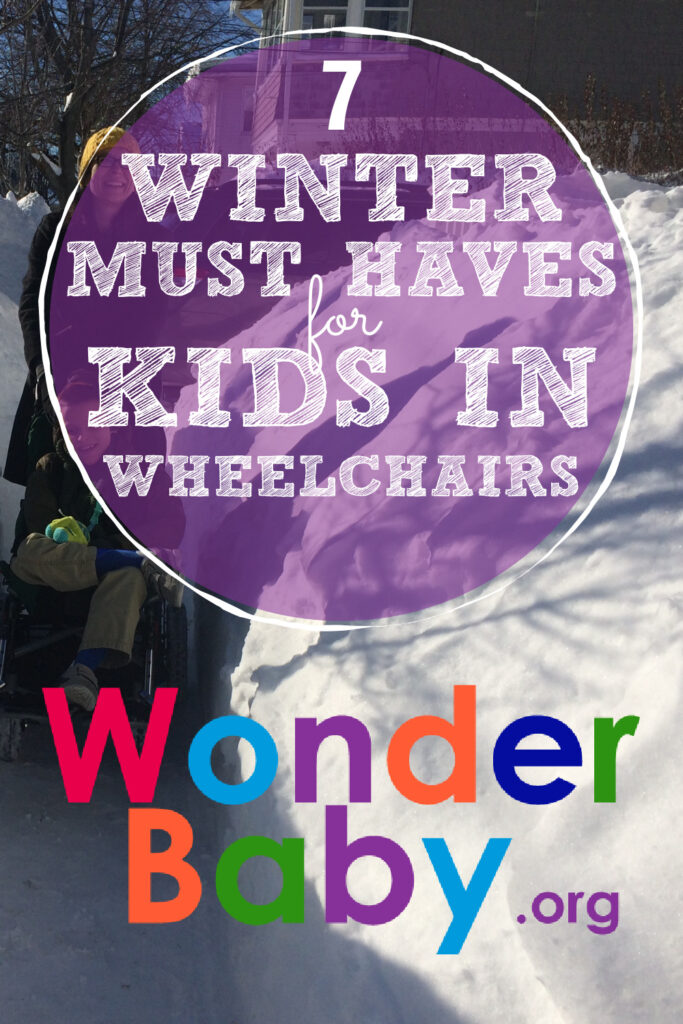 Related Posts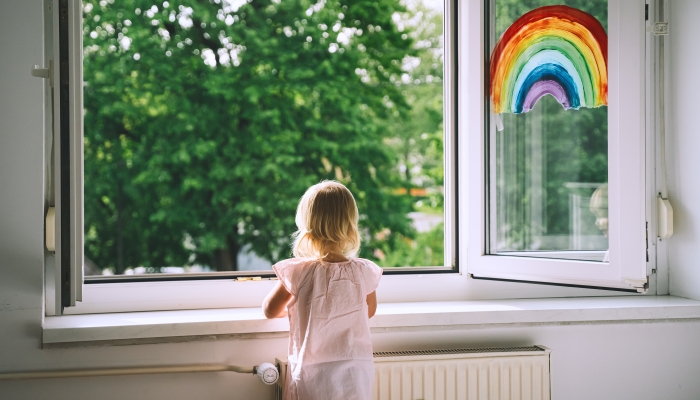 Autism
A sensory-friendly home promotes a safe environment, reduces anxiety and stress, improves focus, and establishes better sleep patterns.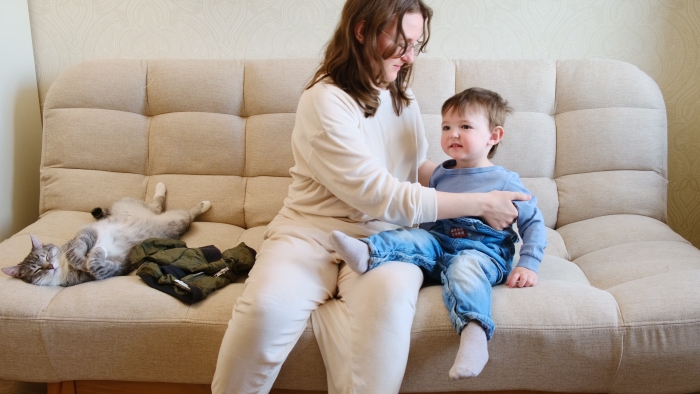 Autism, Special Needs
Sensory-friendly clothes are ideal for children with sensory sensitivities, help with overall comfort, and can help reduce anxiety.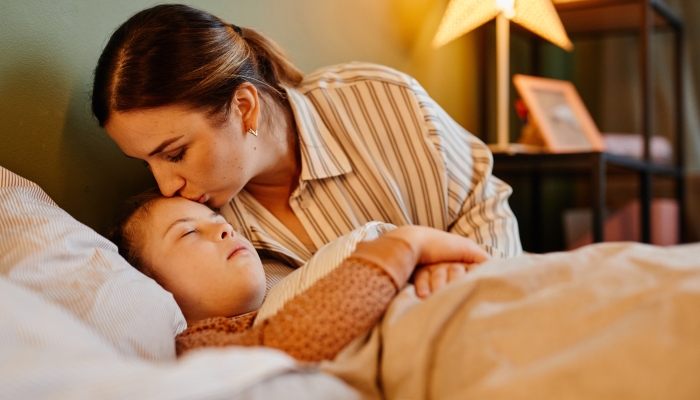 Autism, Sleep
When sleep training a child with autism, it's helpful to eliminate background noises and unnecessary noises, along with establishing a solid bedtime routine.