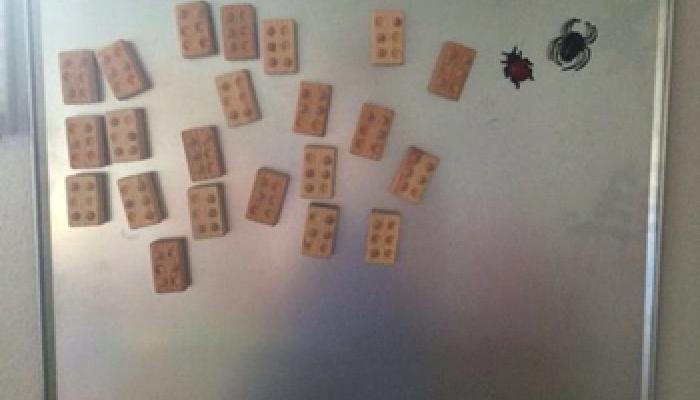 Braille and Literacy
Erica used a metal oil drop pan to create this braille magnet board. Add some adhesive Velcro patches and magnets and you've got a fun (and educational) play space!
Orientation and Mobility
This is a program for children age birth to 7 years old. It provides a white cane, instructional DVD, and other resources to help parents assist their children with O&M...