New Gadget Addresses Tunnel Vision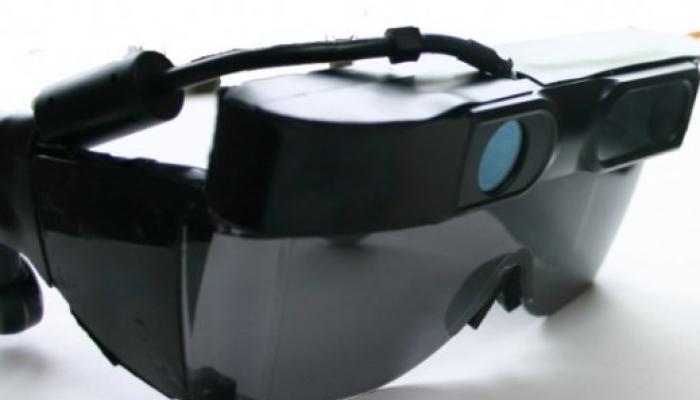 There are many vision issues out there that glasses can't address. One of those is tunnel vision, which can be caused by retinitis pigmentosa, glaucoma, strokes, etc. That's where the person only has a pinhole's worth of vision in the center of their vision, which is frustrating and makes it difficult to get around without some sort of assistive device.
A company called Gizmonyx is working on a device to solve the problem of tunnel vision. They have come up with a visor that takes the full spectrum of what a typically sighted person would see and funnels that whole picture to the size of the pinhole. So now the person wearing this device has access to all the objects and obstacles around them, and not just what they can see in the center of their vision.
From what I can tell – and I'm no expert – the device uses a depth sensor to determine the shape of objects and create a complete picture of what the viewer should see, and then sends that to the brain for translation. A full explanation of how it works is here on their website.
According to their website, they anticipate it taking about 10-12 hours to learn to master.
Gizmonyx showed their device at TedMed 2014, an annual event designed to "seed the innovations in health and medicine of today, making the breakthroughs of tomorrow possible." It took place in San Francisco and Washington, D.C. on September 10-12. One part of the conference is The Hive, where bio-med start-ups can come and share their wares.
There's a short article in Medgadget, an independent publication edited and published by a group of MDs and biomed engineers. The video below is from that article.
Related Posts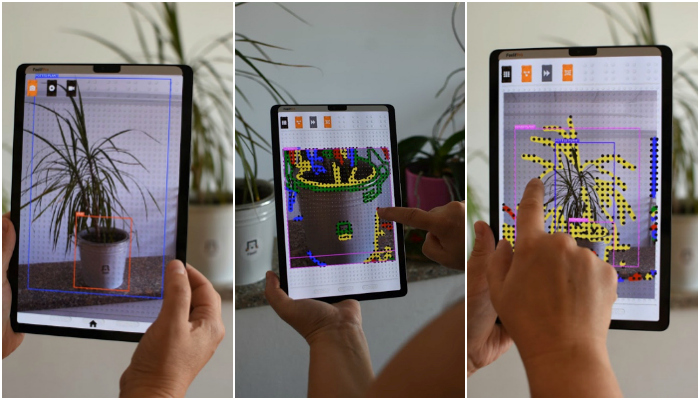 Assistive Technology, Visual Impairment
Feelif just released two applications that will help blind and visually impaired users have a better understanding of their surroundings and of photos.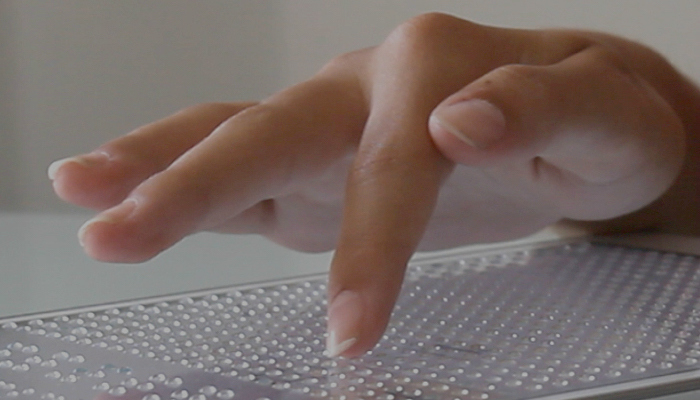 Assistive Technology, iPad Apps and Accessibility
Feelif is a tactile tablet that is able to combine native features of the Samsung tablet, like vibrations and the built-in screenreader, with a tactile surface to create a whole...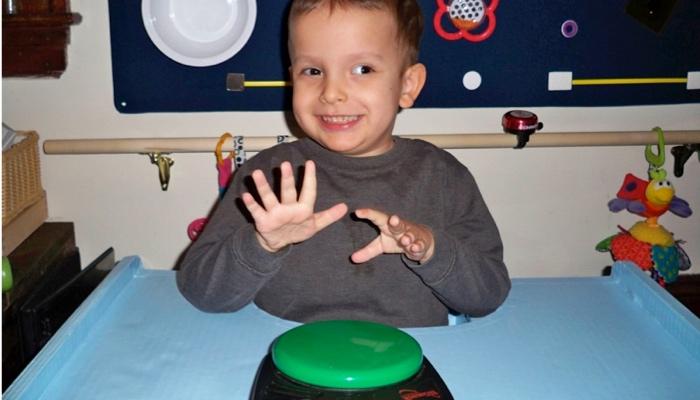 Assistive Technology, Communication
For children who are non-verbal or have low motor coordination, switches can be a great way to augment their play. If you're just getting started with a switch you may...