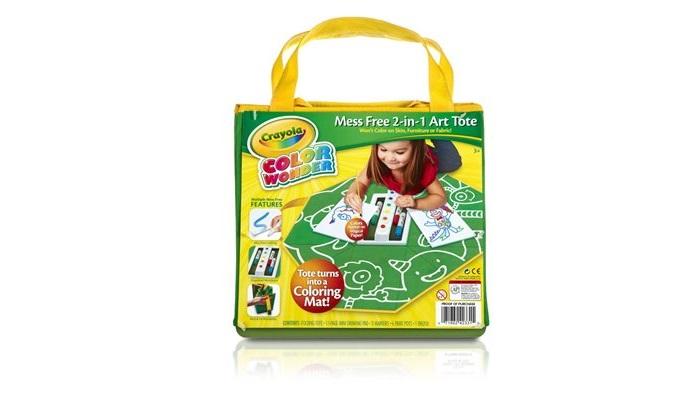 Crayola Color Wonder Mess-Free Paints allow kids to really get into painting without all the mess. The mess-free paints are designed for use on special Crayola paper. The paint color will show up on the paper but not on skin, furniture or fabric.
This is a great way to experience painting (the smells and tactile sensations) without all the mess.
One mom says, "My son was asking to paint after he had at preschool a few times, and I was dreading the mess–but then I found these paints! He gets the same experience without the mess. It is AWESOME!"
Crayola also makes mess-free markers and finger paints.
But can blind kids really enjoy painting??? Well, you tell me: