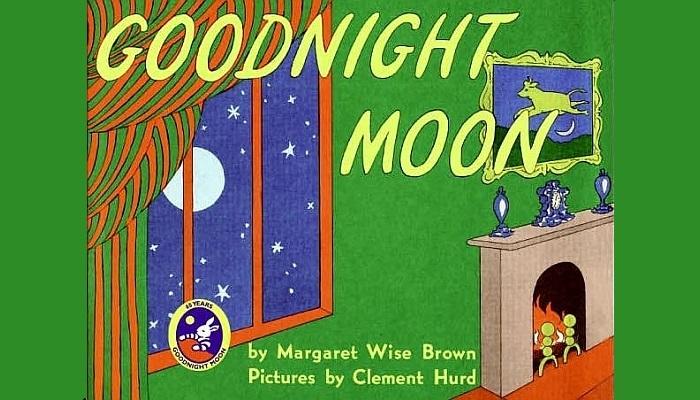 http://www.nbp.org/ic/nbp/GOODMOON.html
Everyone's favorite bedtime story has to be Goodnight Moon by Margaret Wise Brown. The lilting and slow tempo verses lull little ones (hopefully to sleep), making this books a classic since it was first published over sixty years ago!
But there is more to Goodnight Moon than just the verse. The pictures by Clement Hurd are also iconic. For children with visual impairments, the words may be totally accessible, but the illustrations are abstract at best. And we want to share the whole experience with our kids, don't we?
National Braille Press took it upon themselves to bring the illustrations in Goodnight Moon to life so that the entire book from cover to cover is accessible to everyone. And they did a wonderful job!
In their Goodnight Moon to Touch Kit you'll find everything you need to help you read this classic bedtime story to your children. First of all, there is the traditional version of the book in soft cover with contracted braille overlaid on each page. This is the regular version of the book that you can share with both your sighted and blind children in both print and braille. Of course, there is one extra detail in this version of the book. Remember how there is a little mouse in every picture of the room in Goodnight Moon? Well, the clever people at NBP made sure to place a small braille dot above the mouse whenever he appears so that all your kids can have fun looking for him!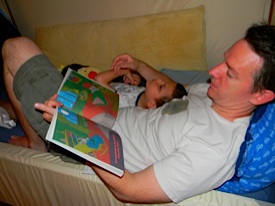 The kit also comes with a large wire-bound book that includes all the major elements in the story as a tactile illustration. But even more than that, Irma Goldberg and Shirley Keller, the kit's collaborators, have also included a description of each illustration, explaining what it is you're seeing and giving advice on what to look for. For example, in the illustration of the little bunny sitting in bed, they ask you to find the legs of the bed and follow the line of the bed up to the headboard. In the illustration of the telephone, they explain that this is an old fashioned phone with a twisted cord and rotary dial.
The extra descriptions are wonderful for grownups discovering the illustrations for the first time as well as parents and teachers who need a little help in describing the illustrations to their kids.