The Learning Blanket: Tactile Activity Blankets & Pillows for Visually Impaired Kids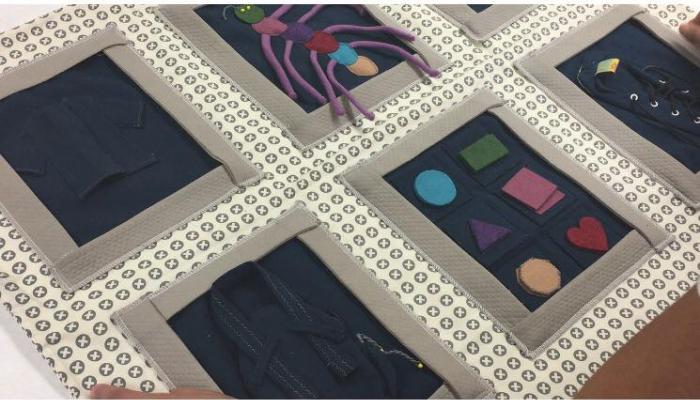 https://www.etsy.com/shop/Thelearningblanket
The Learning Blanket is an Etsy store that creates interactive educational blankets and pillows for children with (or without) visual impairment. Their blankets incorporate six detachable panels that contain visual, sensory, sound, tactile and educational activities for a child to learn and play with. Their pillows are very similar, but are smaller with only one activity panel per pillow and much easier to hold in your lap. You can learn more about the blankets in the video below:
These blankets and pillows might remind you of the popular quiet books, but they are much more inviting! Each panel has a puzzle or game to complete. For instance, one panel may have a caterpillar with string legs that you can practice tying. Another panel might offer tactile shapes to play a matching game. It would be a lot of fun for kids with visual impairments to practice fine motor and independence skills, plus all the materials are multi-sensory.
We have the caterpillar pillow and Ivan just loves it. The pillow is soft and the caterpillar legs are fun to find, pull, tie, untie or sometimes just chew on (a little). This is actually one of our go-to toys to bring with us on long doctor's appointments or hospital stays.
Related Posts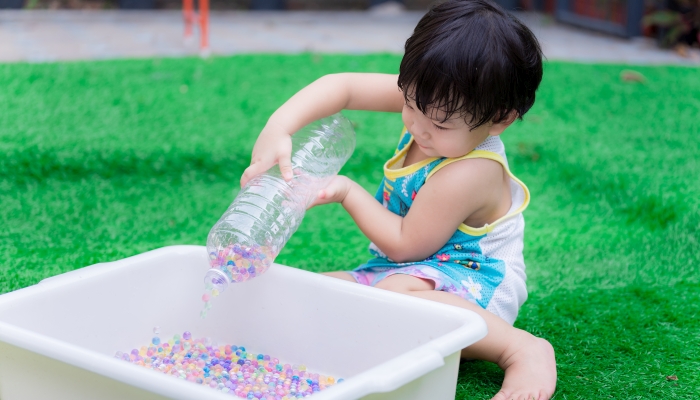 Sensory Activities
Sensory bottles are wonderful for calming children and giving them sensory input. Learn how to make an easy DIY sensory bottle at home!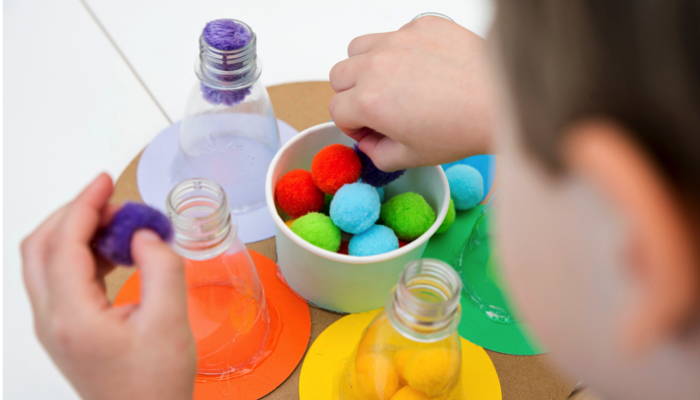 Development, Fine and Gross Motor
Toddlers are constantly exploring the world through their hands and many simple activities can encourage fine motor development in preschoolers.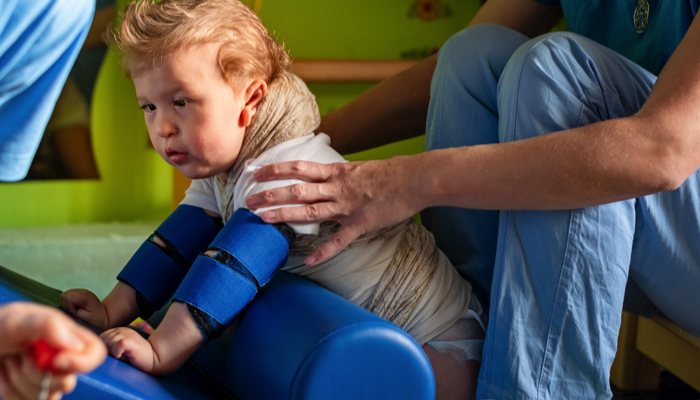 Fine and Gross Motor, Special Needs
Learn how to prepare for your child's first physical therapist appointment so you can feel confident that they are getting the care they need.