Snizzly Snouts: A Unique Print/Braille Book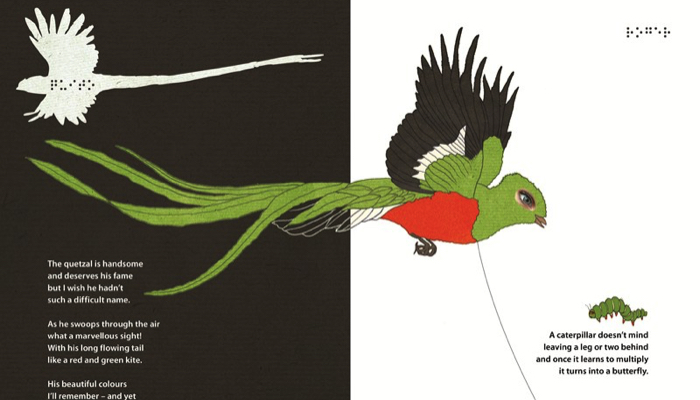 We talk a lot about diversity, accessibility and inclusiveness, but even with lots of forethought and planning, products designed to meet these high standards often fall short. Here's one that really got the idea: Snizzly Snouts, a print/braille book published by Blindenzorg Licht en Liefde (Belgium) in cooperation with NCBI (Ireland).
The book is international (available in English, Dutch and French), diverse in its characters, offers accessible tactile images as well as braille, print and audio… and it is actually DESIGNED to be read by blind and sighted kids together.
In the images below, you can see what the page looks like in print, followed by the raised images and braille you can feel with your fingers: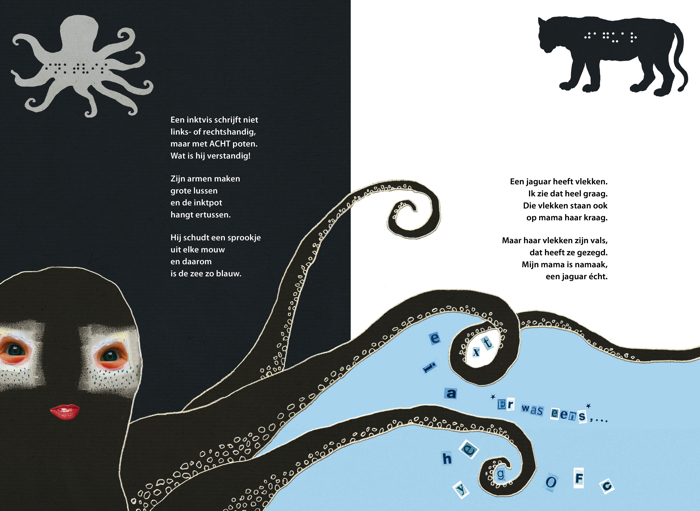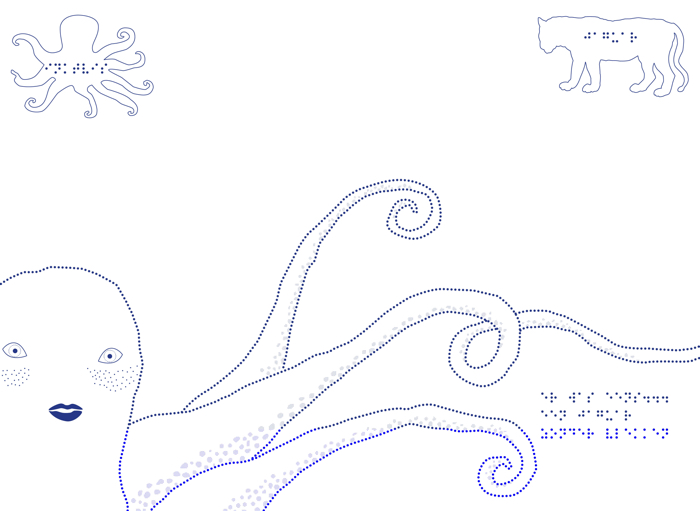 When you open the book you see right away that it's unique. Each page offers stunning touchable animal images accompanied by quirky and whimsical poems in print and braille. What makes this book so different is that the print and braille don't match. That's right – they each offer a different side of the story, taking readers deeper into the world of each of the characters.
In many cases, the only way to find out the name of the animal is to read the braille and each braille poem tells you a little bit more about each character. I love this! The braille in print/braille books is usually just a mirror of what's printed on the page, but in this case the braille ADDS value to the story. The best way to read the book is with a sighted print reader and a visually impaired braille reader, each helping the other fill in the gaps to learn the entire story.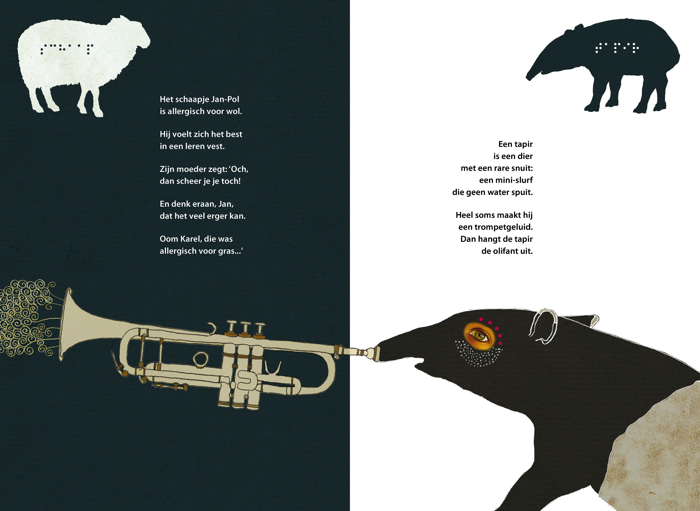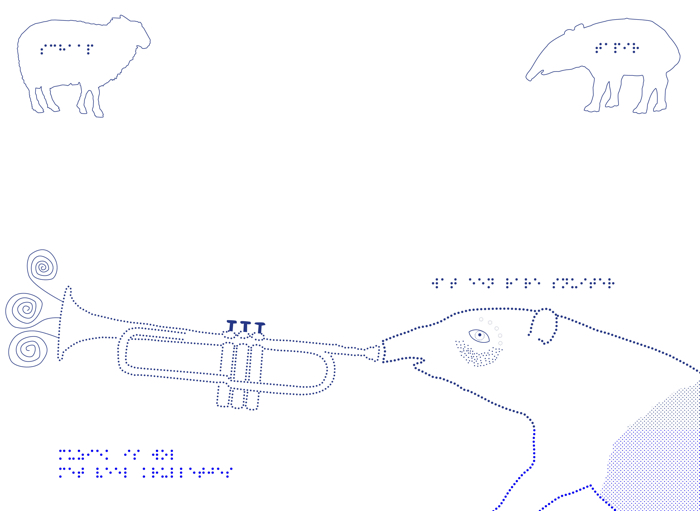 The accompanying audio CD again takes the story to a new level, including the poems read aloud, animal sounds and image descriptions. Visiting the Snizzly Snouts website also offers many more ideas on how to use the book in the classroom or to encourage inclusive collaboration.
Watch this video below for an example clip of the audio showing how the images are described and how additional information about each animal in the book is incorporated into the audio, turning the reading process into a real lesson:
The English version of the book can be purchased through NCBI for €29.95.
Be sure to like Snizzly Snouts on Facebook and you can also check out this review of the book in Dutch.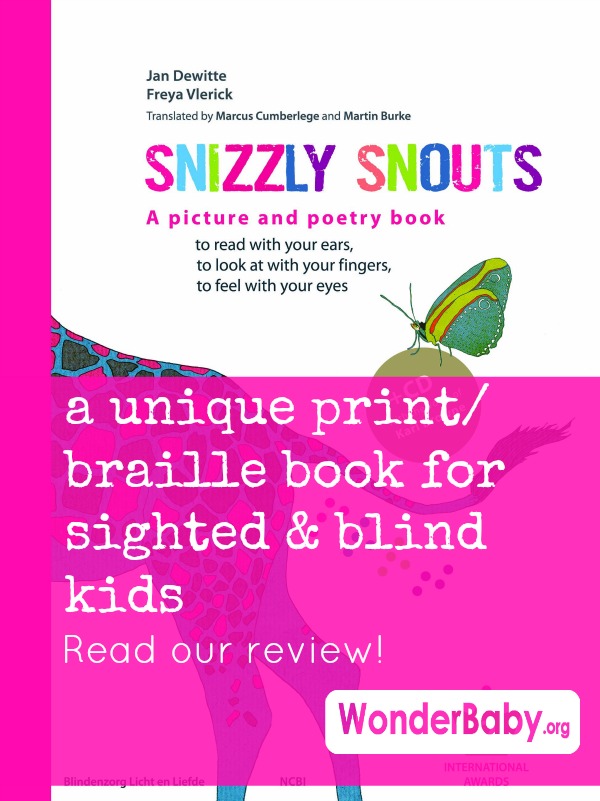 Related Posts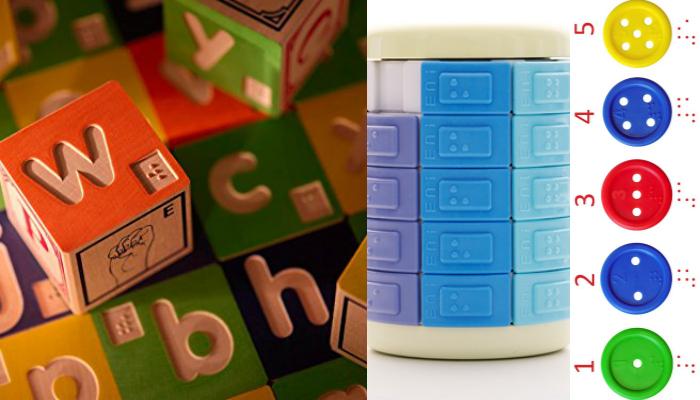 Braille and Literacy, Toys
Everything from alphabet blocks to raised line coloring pages and activity books to puzzles to card and board games... and so much more! And it's all in braille ready for...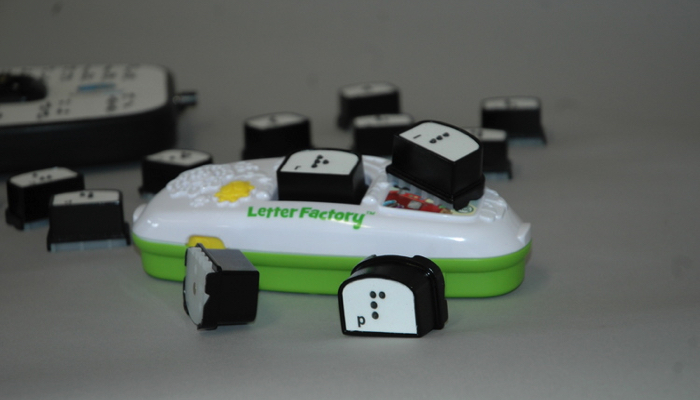 Braille and Literacy
AlphaBraille created a fun toy that helps children with visual impairment learn the Braille alphabet. 26 puzzle pieces can be inserted into the device and the device plays the matching...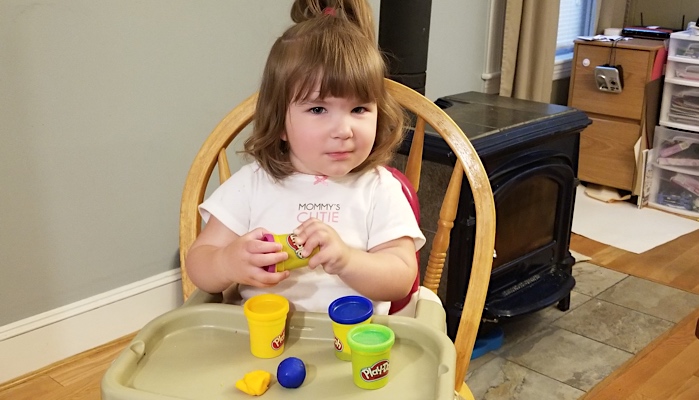 Braille and Literacy, Toys
One father's journey to imagine, create and even distribute accessible educational toys for children who are visually impaired