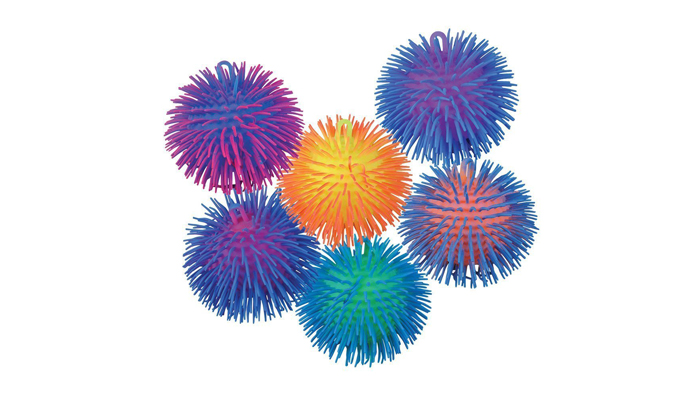 This post may contain affiliate links; please see our terms of use for details.
This simple ball is one of Ivan's favorite toys. It's squishy and rubbery and makes a neat noise when you shake it.
We bought this toy originally because it feels oh so weird when you touch it and we wanted to expose Ivan to different types of textures. He absolutely hated it at first, but eventually he got used to it and now loves it. He likes to take the strings and pull them until they snap back and make a fun sound. We call it the "pull and snap ball."
If your child has light perception, you can get one with a light inside that makes it glow: Light Up Puffer Ball. If you want to see this toy in action, check out this video of Ivan playing with his pull and snap ball:
Related Posts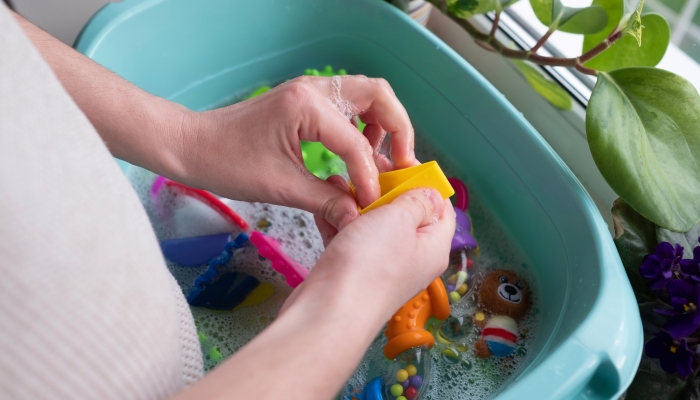 Parenting, Toys
Bath toys are fantastic. Unless yours are filled with mold, of course. Here's all you need to know about how to clean bath toys safely and effectively.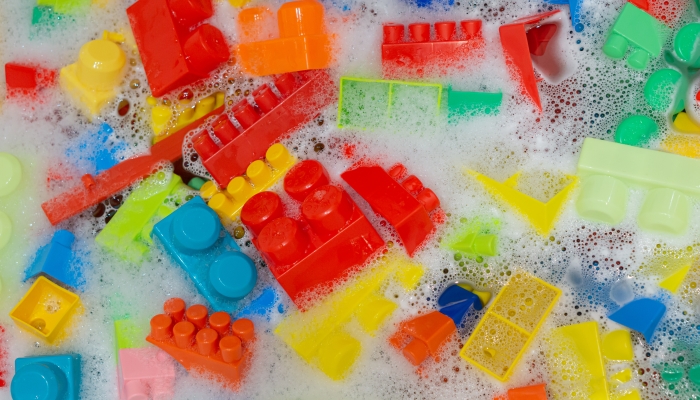 Parenting, Toys
It's essential to know how to clean baby toys safely and effectively to prevent them from becoming a breeding ground for harmful bacteria.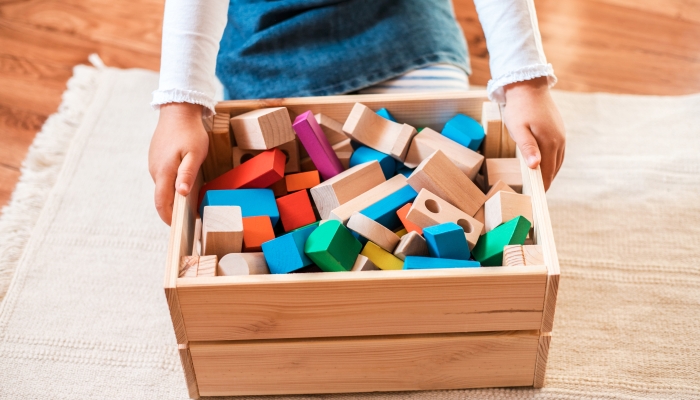 Parenting, Toys
As long as you know how to clean wooden toys effectively, they should continue looking great for generations.