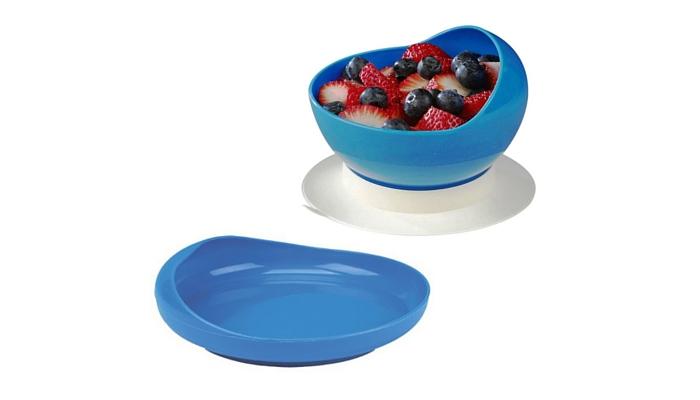 Shared by Hillary Kleck
Ableware sells two assistive dinnerware pieces including the Scooper Bowl with suction cup base to keep it in place and the Scooper Plate, also with a suction cup base. Each piece is designed with a portion of the rim that comes up higher on one side and curves inward. This design helps with scooping and keeping food on the person's spoon.
It's a great design for teaching children with visual impairments and motor challenges to feed themselves. The Scooper Bowl measures 4.5″ in diameter and the Scooper Plate measures 6-3/4″ in diameter. The dinnerware can be purchased as a set on Amazon, or separately.
Check out this video below of Ivan using the Scooper Bowl to practice eating at school!