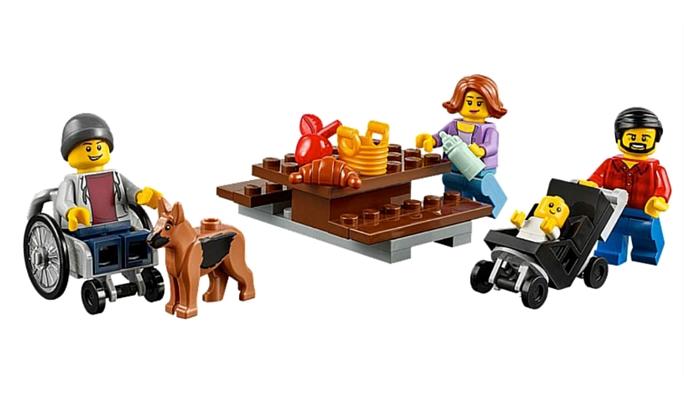 Shared by Hillary Kleck
Earlier this year, LEGO announced that one of its new sets would include a figure of a boy in a wheelchair. The highly-anticipated set, titled "Fun in the Park," includes the minifigure and is part of the City People Packs. The exciting news? It's now available to buy!
It's all about inclusion and LEGO is finally showing they are aware of the need to include characters with disabilities into playtime. The Fun in the Park Set has a total of 157 pieces and consists of 14 minifigures plus playground equipment, picnic table, and more! The minifigure of the boy in the wheelchair wears a grey hat, zip up jacket over a red shirt and blue jeans. His wheelchair is silver with black wheels.
You can purchase the Fun in the Park Set on Amazon for $30. Here is a picture of the entire set below:
LEGO's news came after a grassroots campaign by Toy Like Me® petitioned LEGO to become more diverse by including kids with disabilities. What do you think about LEGO including a minifigure of a differently-abled child? Let us know in the Comments below. Don't forget to use hashtag #ToyLikeMe on social media!