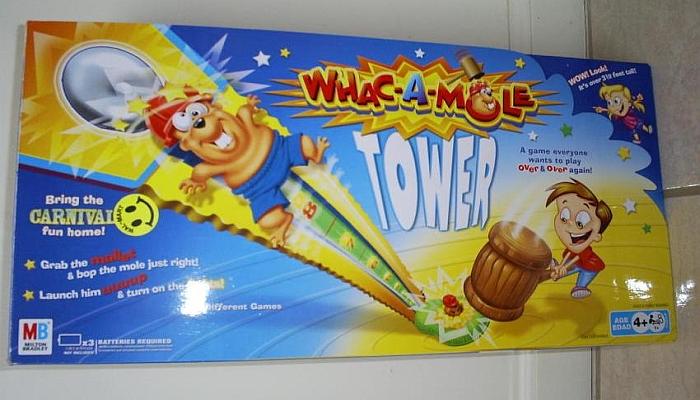 This is a toy recommended by a friend's Occupational Therapist. It's easy to set up and has three buttons that allow you to scroll through different games, all with voice output so you can hear what you're choosing.
The game itself is a lot like the classic carnival attraction – hit the mole to get the little guy to run up the tower. Lights flash and bells ring… and the better you do the more feedback you get!
The game set comes with the tower (which is three feet tall) and a mallet.