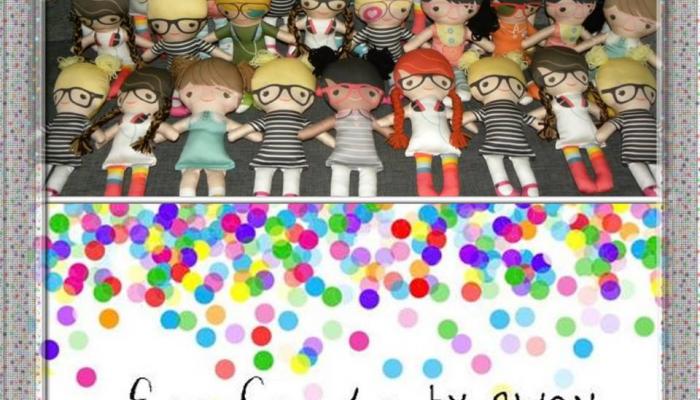 This giveaway is now closed. Congratulations to Elizabeth and thank you to everyone for entering!
Eye Candy by Gwen creates lovely hats and dolls for kids with one thing in mind: glasses and patches are beautiful!
If your child wears glasses he or she may feel awkward about them. Their friends may not be wearing glasses and most of their dolls or favorite cartoon characters are also spectacle-free. So what if they could see glasses on their dolls or on other characters? Wouldn't that be great?
Their crocheted hats are adorable, featuring animal characters wearing glasses or patches, but my favorites are definitely the hand-made rag dolls!
The dolls (called 4-Eyed Ragdolls) are made of soft organic sateen (oh so lovely to touch!) and the girl dolls have yarn hair. They are filled with hypoallergenic stuffing and measure approximately 14″ tall by 6″ wide. These dolls would make great gifts!
Would you like to win your choice of a bespectacled ragdoll from Eye Candy by Gwen for your child? Entering this giveaway is easy. Simply use the widget below to enter. We'll be accepting entries until February 24th, 2014. Good luck!