The Best Accessible Toys for Teaching Basic Math Concepts to Kids who are Visually Impaired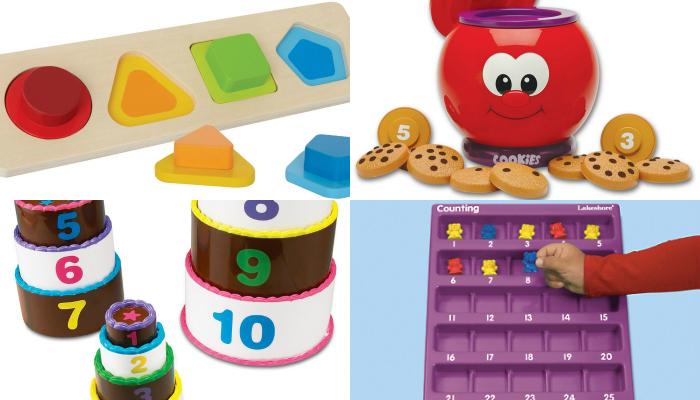 This post may contain affiliate links; please see our terms of use for details.
Play time is the best time to introduce early counting and math skills, from learning how to differentiate "just one" item to counting to ten.
Fortunately there are many mainstream (ie inexpensive) toys that are both accessible to children who are blind as well as fun tools to introduce basic math concepts.
Below are some of our favorite math toys. Most are available on Amazon
or at toy stores so you don't have to break the bank to get them!
Hide and Squeak Eggs
Eggs in egg cartons are a great way to start talking about one-to-one correspondence. Ask your child to take "just one" egg out of the carton… and then just one more until they get the concept. This toy adds some extra fun: when you "crack" open one of the eggs you can press on it and hear a SQUEAK! Each egg also has a protruding shape (like a star or circle) that fits in the matching shape in the bottom of the egg carton, so it's also a simple shape sorter too! [Learn More!]

Count & Learn Cookie Jar
As your child places cookies in the cookie jar the talking jar counts them, one through ten. Each cookie has raised candies so your child can count the number of candies and the corresponding print number is on the back of the cookie – it's really easy to add braille to each cookie too! [Learn More!]

Number Puzzle Boards and Pegs
Peg boards are a great tangible way to introduce counting and numbers. You can really feel that four is greater than one by touching how many pegs are on your board. This particular peg board is also a number puzzle – you can take the pieces apart then put them back together again by matching the number with the pegs. Again, this is super easy to add braille to! [Learn More!]

Hape First Shapes Puzzle
Large wooden chunky shapes are easy to hold and feel, making it easier for visually impaired kids to tell the differences between these shapes. Each board comes with four shapes. The colors are bright and there is plenty of space for braille stickers alongside the shapes. [Learn More!]

Snap Cubes
Like Peg boards, snap cubes are an accessible and tangible way to introduce counting. With snap cubes it's easy to feel or visualize what a number represents. They are also great for talking about addition or subtraction – what happens when we take two cubes and add two more? We have four cubes! [Learn More!]

Count to 10 Birthday Cakes
This is a fun imaginative play toy that lets kids pretend they are making cakes for someone's birthday! Each cake can be stacked as layers – can you find them all? How many do you need? This is a great way to introduce counting and simple addition and subtraction. It's also nice for working on pretend play, too! [Learn More!]


Hands-On Counting Tray
I love these counting trays because they help kids separate out items while they count them – plus you can add braille below each compartment so it's really easy for kids to see how many items they've placed in the tray. Lakeshore Learning also makes Sorting Trays or Pattern Trays so you can work on more complex math concepts. [Learn More!]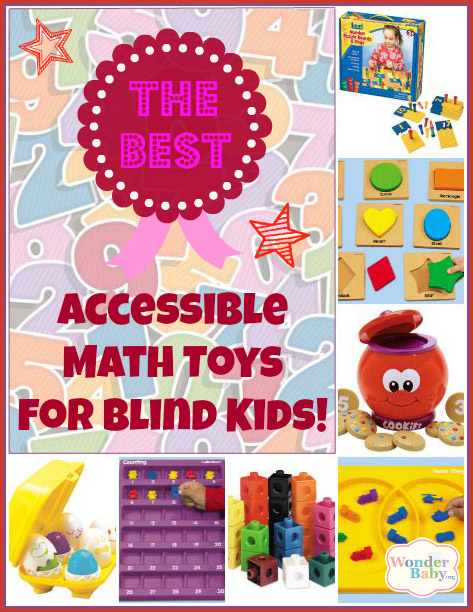 Related Posts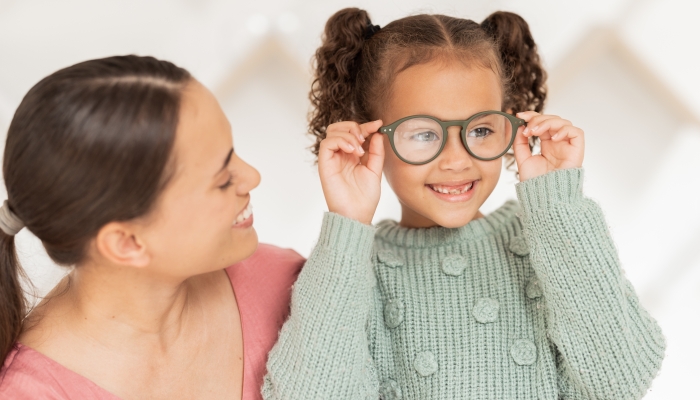 Eye Conditions and Syndromes, Visual Impairment
If you have a child with retinitis pigmentosa (RP), family members, therapists, and eye specialists can help you manage the stress that comes with vision loss.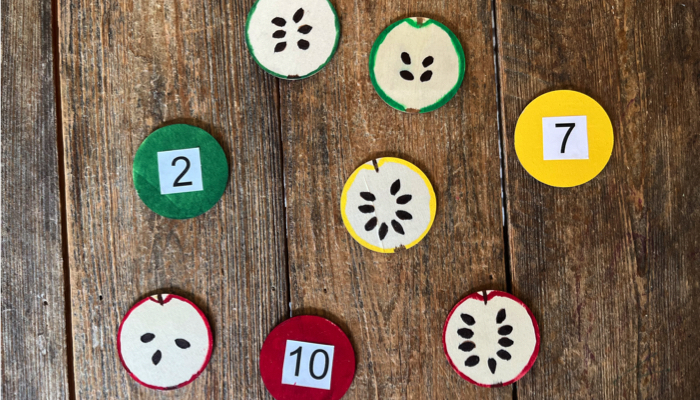 Math and Science, Play
This apple seed counting game is easy to create and fun to play! With just an oatmeal container and a few supplies, you can surprise your child with this delightful...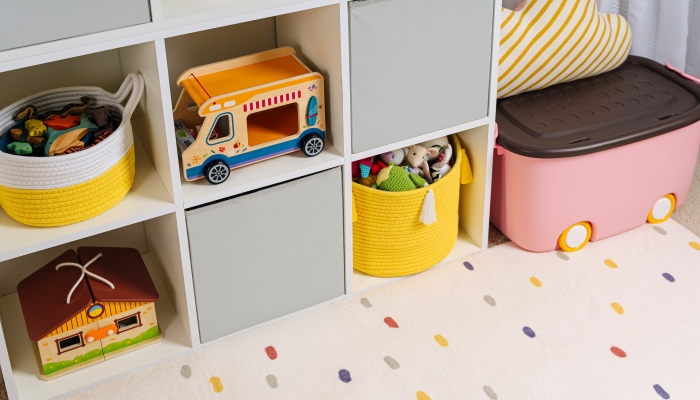 Play, Toys
Your home doesn't have to be overwhelmed by toys, even in the throes of raising tiny humans. Revolutionize your space with these ingenious toy storage ideas today!