7 Best Accessible Sensory Play Kits for Kids who are Blind or Visually Impaired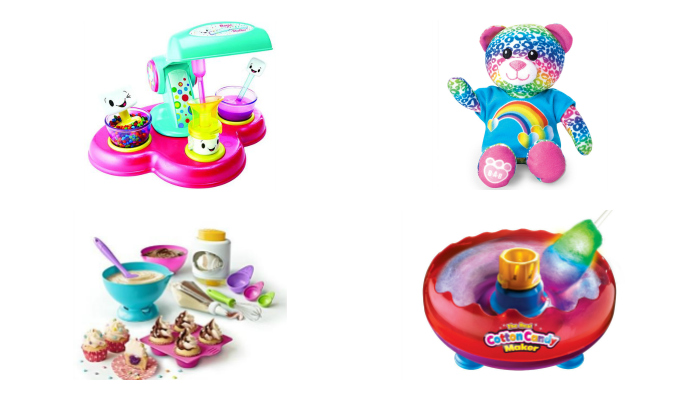 This post may contain affiliate links; please see our terms of use for details.
You know what we love? Activities! Accessible sensory activity kits are easier to find than you might think and we've been through a lot of them!
Ivan enjoys getting his hands involved to make something and he particularly loves it when the thing he makes is edible. Play-Doh activity sets are fun, but what we like to look for are sets that have some sort of end product or that allow the fun (and learning) to last a bit longer than just the squishing of play-doh.
Below you'll find our 7 Favorite Accessible Sensory Play Kits for kids who are blind or visually impaired. And yes, these all make great gifts!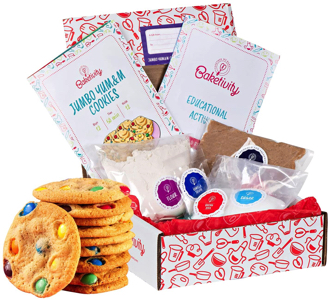 1. Baketivity Cooking Sets
Baketivity sets are great because each kit comes with everything you need to create really delicious cakes and cookies. All the ingredients are pre-measured and vacuum packed in separate bags. All you need to do is follow the simple instructions, open and mix! You will have to include a few ingredients (like eggs or butter), but for the most part everything you need comes packed in the box.
There are so many recipes to choose from, anything from cookies or cake pops to soft pretzels or bagels. They even offer a subscription service!
2. Cra-Z-Art Deluxe Cotton Candy Maker Kit with Lite Up Wand
Another big favorite is Ivan's Cotton Candy Maker! The machine is really easy to set up (cleaning is easy too) and it suctions to the table so it won't go anywhere. It comes with a plastic light-up wand (which is great for kids with light perception) and all you have to do is move the wand around in the machine to create cotton candy. Seriously – it's that simple.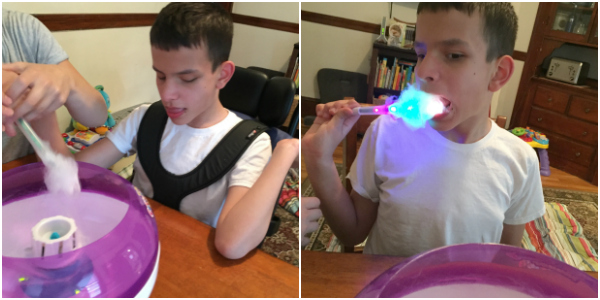 The kit does not come with flavored sugar (yeah I was disappointed too), but you can buy Cotton Candy Sugar or just use plain white sugar, which surprisingly makes really nice cotton candy as well.
The center of the machine does get hot, so you will want to make sure little hands stay to the edge when making cotton candy.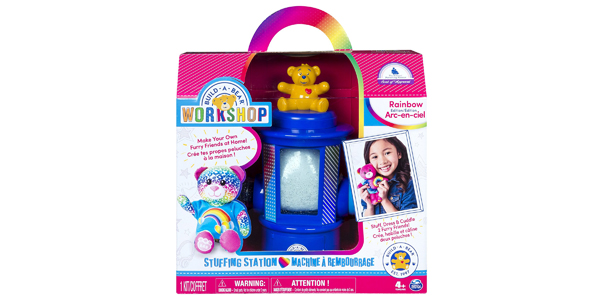 3. Build-A-Bear Workshop Stuffing Station
We took Ivan to Build-A-Bear a couple years ago and he loved the entire experience, from picking out his stuffed animal to stuffing it and choosing clothes. So when I saw the at home Build-A-Bear Workshop Stuffing Station I thought it'd be perfect!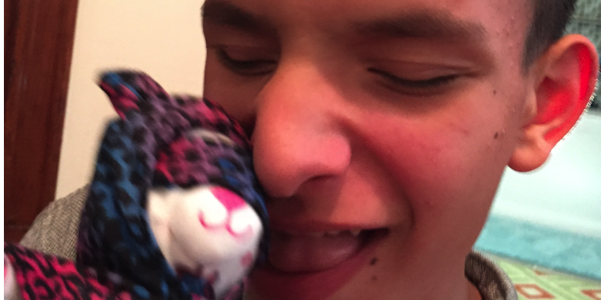 What I love about this kit is that it's easy to get the stuffing into the mini bear by cranking the handle on the stuffing station (which does actually work), but it still takes two hands, one to hold the station in place and one to turn the handle, so it's a fun fine motor activity.
The kit comes with two bears for you to stuff, but of course they do make refills so you can make as many little stuffed animals as you want!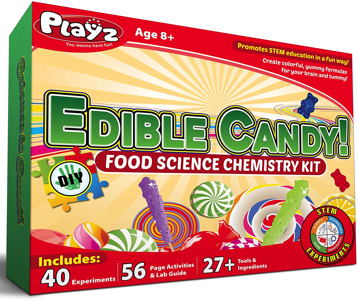 4. Edible Candy Food Science Chemistry Kit
This Edible Candy science kit includes 40 different "experiments" you can perform to make candy. The fun thing about this kit is that your child can learn how cooking really is a form of science and that a recipe in a lot of ways can be seen as an experiment. The kit comes with a really nice guide to walk you through each of the recipes and of course you can eat your results!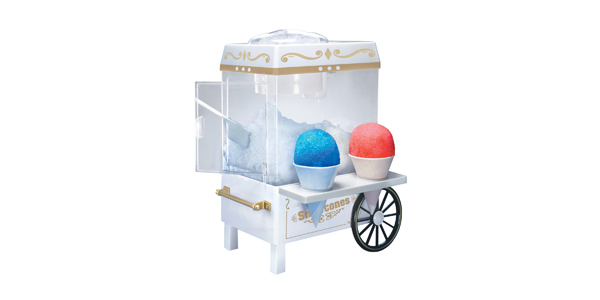 5. Snow Cone Maker
Another classic kids activity is the Snow Cone Maker. These are especially fun in summer when it's warm out, but snow cones are tasty all year round. Ivan is not a fan of touching cold things, so it's a little difficult to get him to help pack the snow into the cone, but he does love eating them!
You can also find all sorts of Snow Cone Syrup flavors to choose from. If ice cream is more your thing, Magic Kidchen also makes an affordable Ice Cream Maker Kit for kids.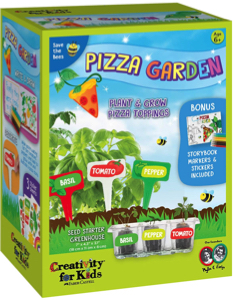 6. Plant a Pizza Garden Kit
There are lots of garden kits for kids, but I like that this one has a purpose: to Plant a Pizza. The kit includes basil, tomatoes and peppers that you can grow in an indoor garden and once they are sprouted, you can add them to your own home-made pizza!
If you'd rather just create your own garden at home, we also like this Kids Gardening Set.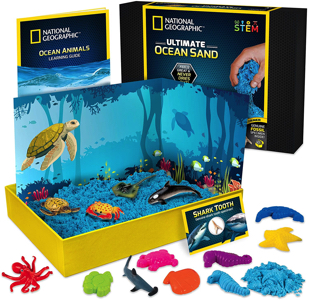 7. National Geographic Ocean Animals
National Geographic makes amazing sensory science kits for kids! I haven't found a kit yet that isn't both entertaining and educational while also easily accessible for kids of all abilities. Their Ocean Animals kit is really one of their best. It comes with kinetic sand that your child can use to create their own "ocean" and multiple sand molds and ocean animal figures. It also comes with an educational booklet to guide you through the different animals and their habitats. Oh and did I mention is comes with a real shark tooth too?!

I hope some of these ideas will inspire you to set up an accessible activity for your child too! It's really rewarding to see them figure out how to make something and then enjoy the final product… especially when it's something they can eat and share with family!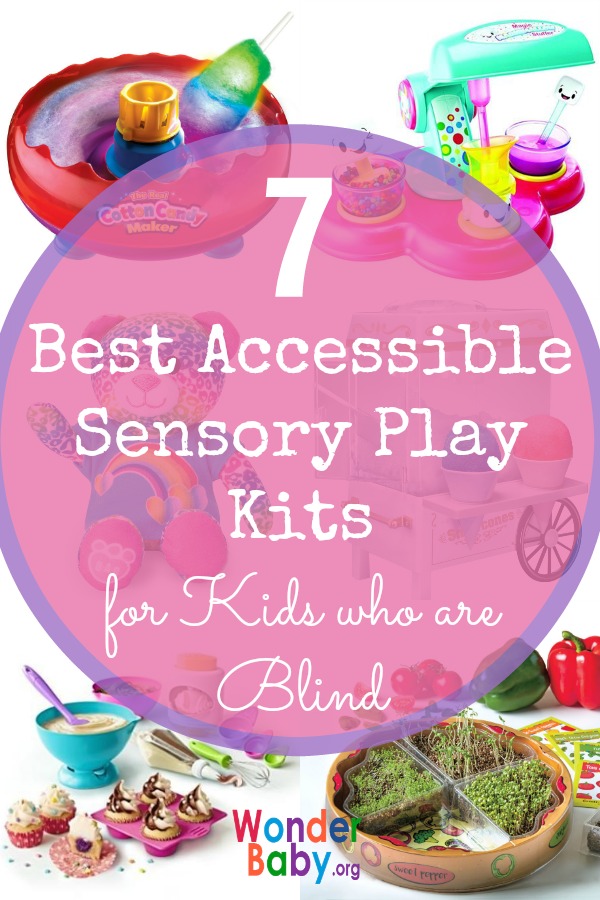 Related Posts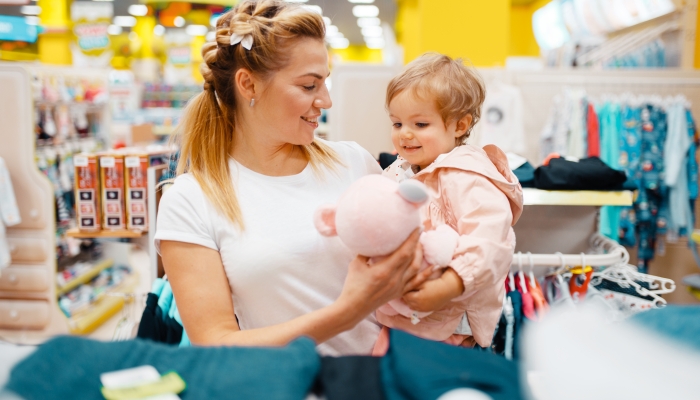 Toys
Ensure your child's well-being with top tips on choosing suitable toys that create a secure, fun play environment with our guide to safe toy selection.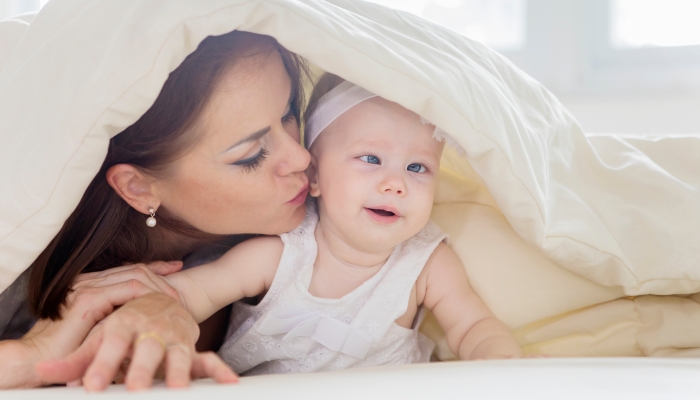 Eye Conditions and Syndromes, Visual Impairment
Retinopathy of prematurity is common in babies born before 33 weeks. Early intervention can help prevent blindness in babies with this condition.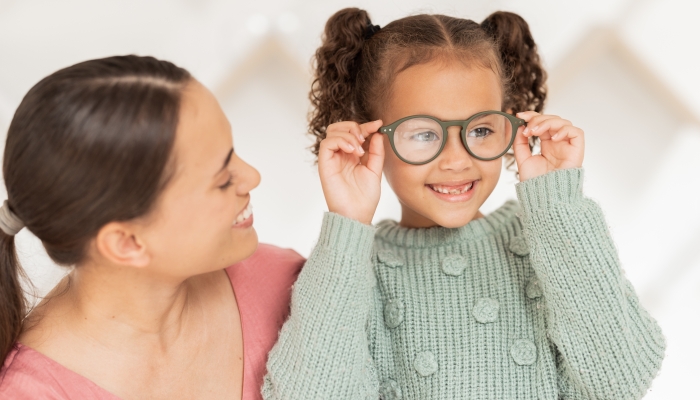 Eye Conditions and Syndromes, Visual Impairment
If you have a child with retinitis pigmentosa (RP), family members, therapists, and eye specialists can help you manage the stress that comes with vision loss.