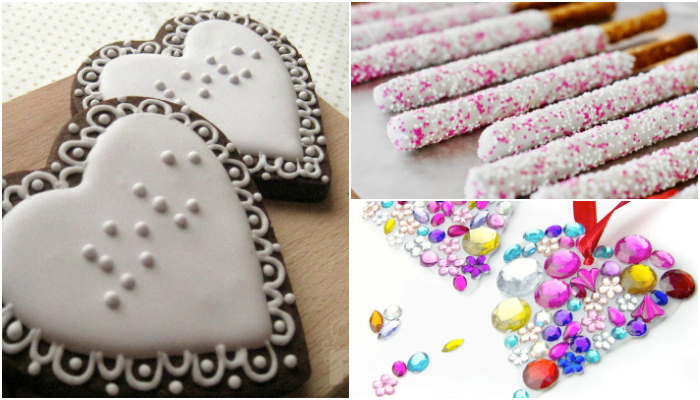 Ivan and I are big fans of crafts. Accessible crafts are a great way for us to celebrate holidays or season changes and also encourages Ivan to reach out, touch new textures and play with friends.
For Valentine's Day this year I picked up a felt heart craft set, some foam Valentine's stickers and colorful pompoms. I also brought out some pink and red cardstock and we just used stickers and glue to make beautiful Valentine's. It's super easy and there's no wrong way to make Valentine's (hearts and pompoms are cute no matter how you use them). Ivan had a great time!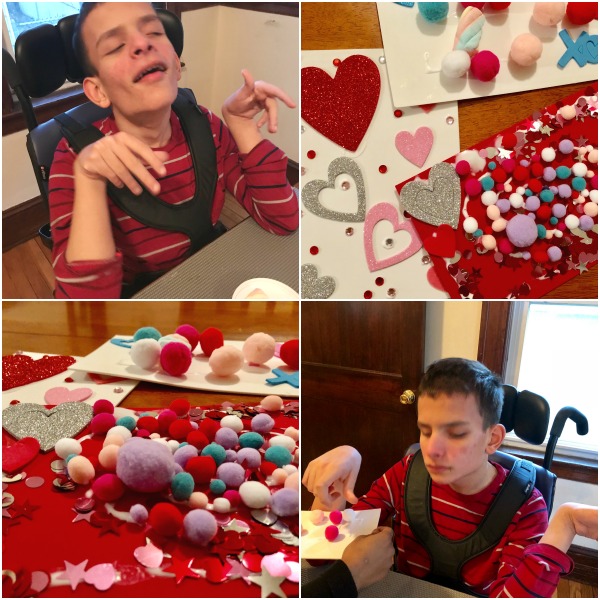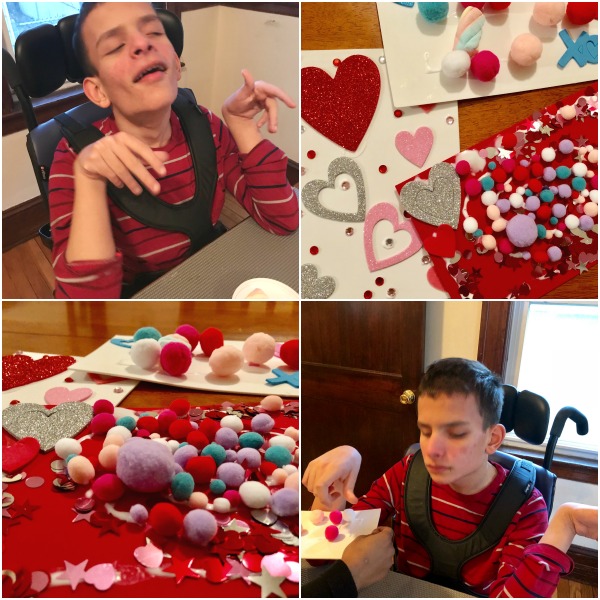 Below are 10 more accessible Valentine's crafts ideas, and many of them include braille!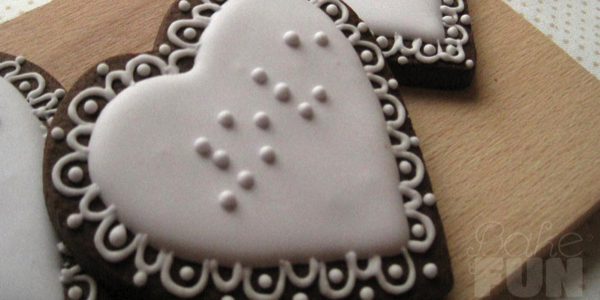 1. Braille "LOVE" Cookies
Cookies are always fun to make together in the kitchen, and what better way to decorate them for Valentine's Day than with a simple "LOVE" message in braille? If cooking's not your thing, you can also pick up pre-made heart shaped sugar cookies at the grocery store and add the braille at home. [read more]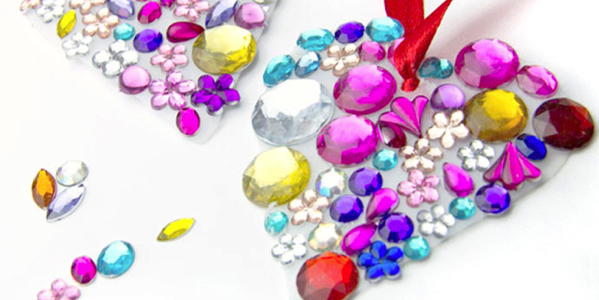 2. Jeweled Heart Suncatchers
These suncatchers are stunning and really all it takes to make them are jewel stickers, heart cutouts and ribbon for hanging. They look great reflecting the sun and they have a really interesting texture to touch when they are finished. [read more]
3. Valentines White Chocolate Dipped Pretzel Rods
Of course Valentine's Day is really all about the sweets, right? These hand-dipped pretzel sticks are pretty enough to give out as presents, but easy enough to make that your child can definitely get involved in putting them together. [read more]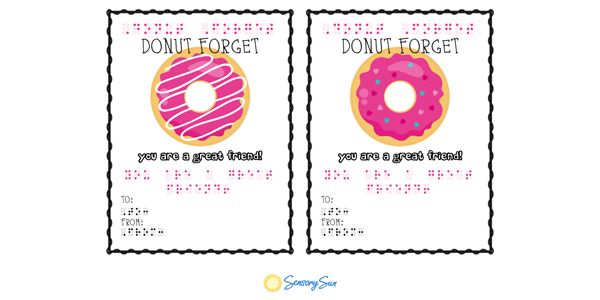 4. "Donut Forget" Your Valentines Printable Braille Cards
Looking for easy Valentine's printables that include braille? Sensory Sun created these braille cards with you in mind! They are super easy to print and then add braille with a brailler or just use puffy paint and follow the simbraille printed on the card. [read more]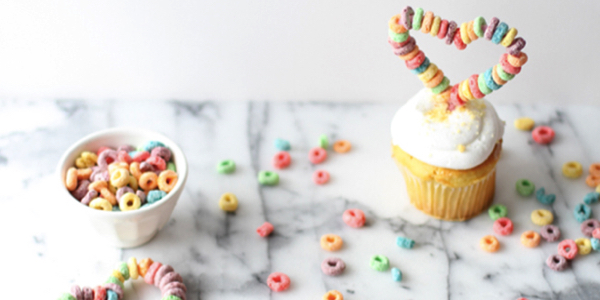 5. Easy DIY Heart Cupcake Toppers
Just string Froot Loops on to a pipe cleaner and shape into a heart and you've got an adorable Valentine's Day cupcake topper! If you want to really get into the cooking you can make the cupcakes yourself, or just cheat and buy some at the grocery store. Either way the toppers will be what makes them special! [read more]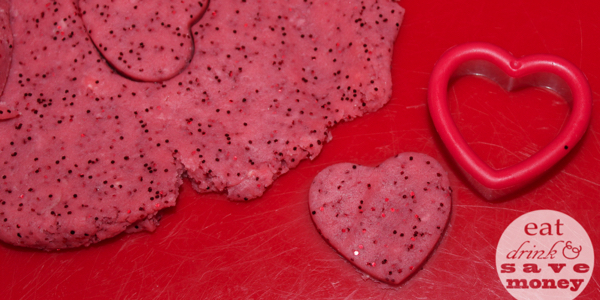 6. Valentine's Play Dough
What's a craft list without a homemade play dough recipe? This one is a pretty red color and also includes red glitter, which adds a nice sparkle for kids with vision (try playing with direct lighting) or a cool texture for kids without vision. [read more]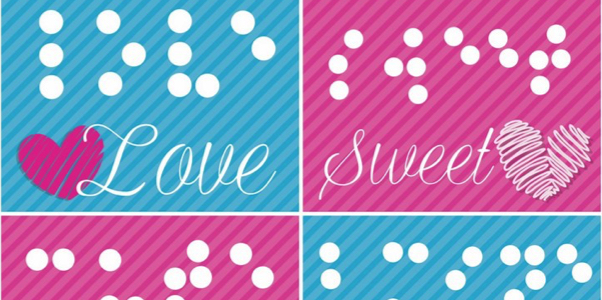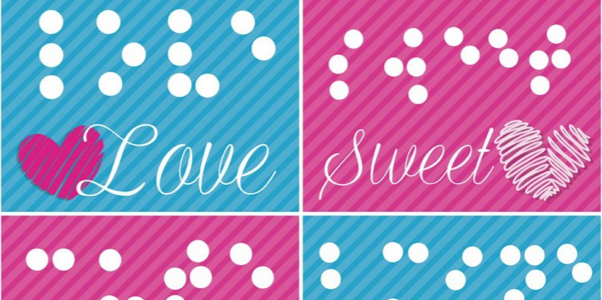 7. Braille Valentine's Printables
Here's another braille Valentine's printable with four different messages. Choose from "Love," "Sweet," "Cute" or "B Mine." Add braille with a brailler or puffy paint and you're all set! [read more]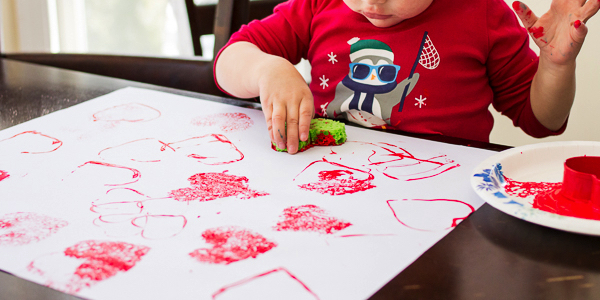 8. Valentine Sponge Painting
Are you prepared for a mess? This activity takes a sponge cut in the shape of a heart to make heart stamps on large paper. The paint leaves a nice texture when dry and the paper can be cut to make Valentine's cards too! [read more]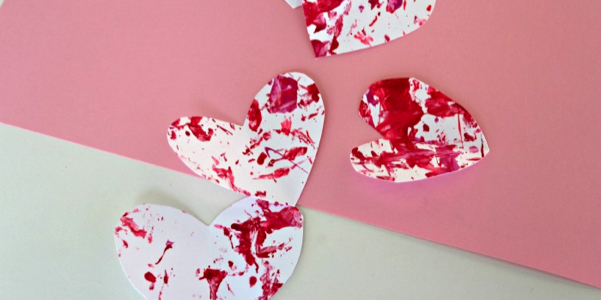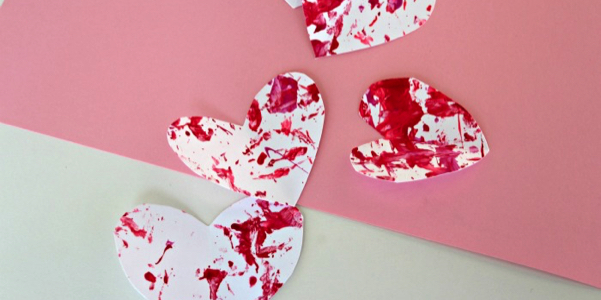 9. Shake It Up Hearts
Would you prefer a craft with less mess? For this activity you place paper, paint and Valentine's candy hearts all in a jar and shake, shake, shake! Most of the mess stays in the jar (of course you do need to take the paper out) plus you make some really cool sounds while "painting." [read more]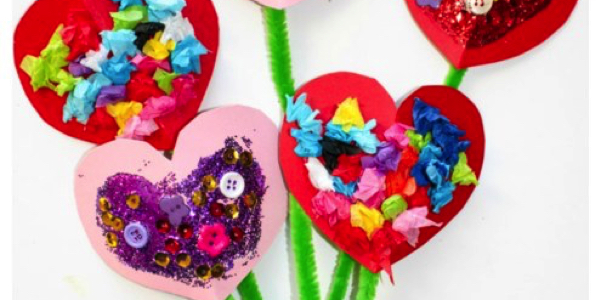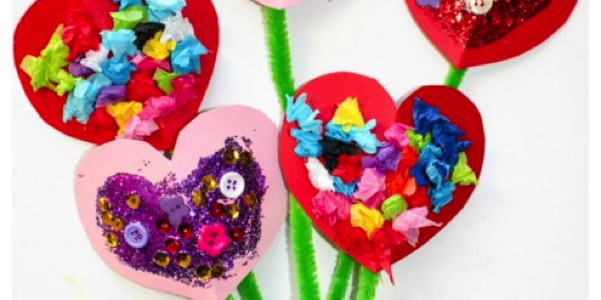 10. Valentines Heart Bouquet
For this craft activity all you need are heart-shaped paper cutouts, pipe cleaners and different tactile items to glue to each heart "flower." Use your imagination and try to come up with fun textures like buttons, tissue paper, pompoms or glitter! [read more]