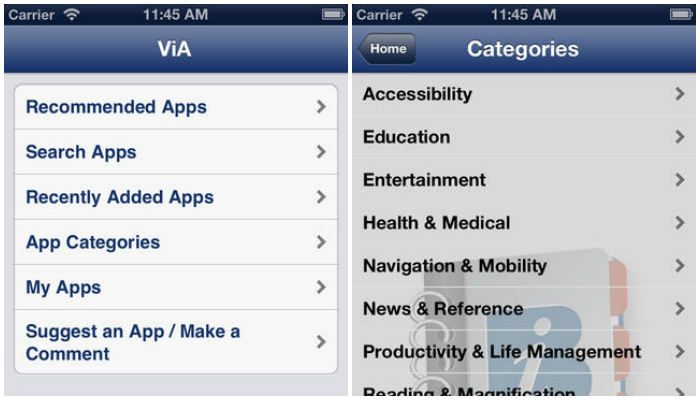 This post may contain affiliate links; please see our terms of use for details.
App Details
Price: FREE
Where to Buy: Find ViA at the iTunes Store
Developer: Braille Institute
Devices: Compatible with iPhone, iPod touch, and iPad
Operating System: Requires iOS 4.3 or later
Categories: Getting Started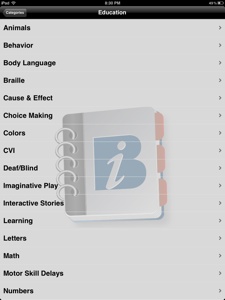 Description of ViA
ViA is a new app from Braille Institute that fills a real need for families with children with visual impairments… it helps you find apps that are accessible and appropriate for blind users!
ViA does not focus exclusively on apps for blind children, which is great because you can use it to find apps for just about any need, but obviously my favorite section is "Education" where they list any and all apps for kids with visual impairments.
Under the "Education" category you can find apps appropriate for kids with CVI, apps that are best for kids with motor delays, apps that teach about animals or choice making or math… really just about everything you're looking for!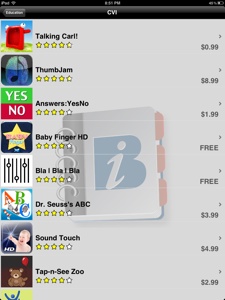 The best thing about ViA is that all the apps listed here have been reviewed by blind users or parents or educators of blind users. They're pre-approved and ready for you to browse. Rather than browsing through all the apps in the iTunes store, you can start here and see what's already recommended for you and your kids!
Another great feature of the ViA app is that it refreshes when you login (or when you hit the refresh button), so you're always getting the most up to date list of apps and categories. It also allows you to leave your own comments and reviews on an app (if you have something you'd like to add) and lets you recommend your own apps, so your voice and experience can be part of the app!
This is something we've needed for a while and it's great to see that someone finally made it happen. And it's free!
Related Posts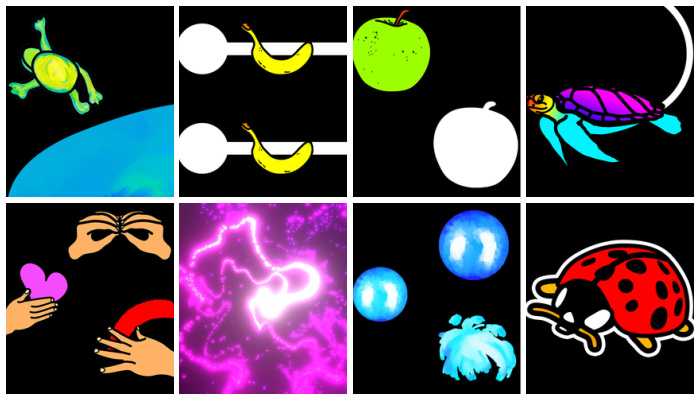 iPad Apps and Accessibility, Visual Impairment
This free digital visual training tool for computer or mobile devices is designed to help toddlers with CVI practice their visual skills.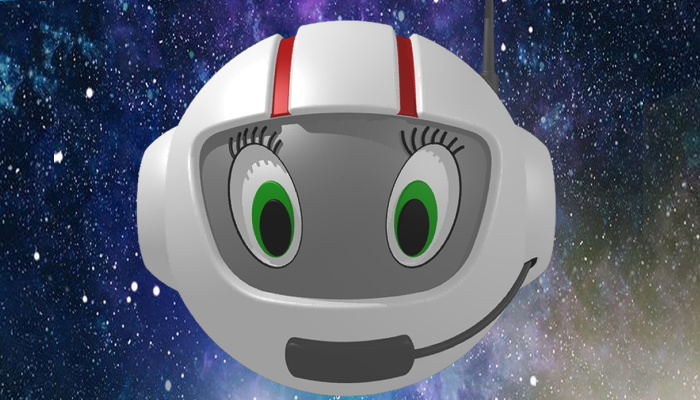 iPad Apps and Accessibility, Math and Science, Visual Impairment
These iPad apps from Sonokids feature the astronaut character CosmoBally who teaches blind children about space and sonification.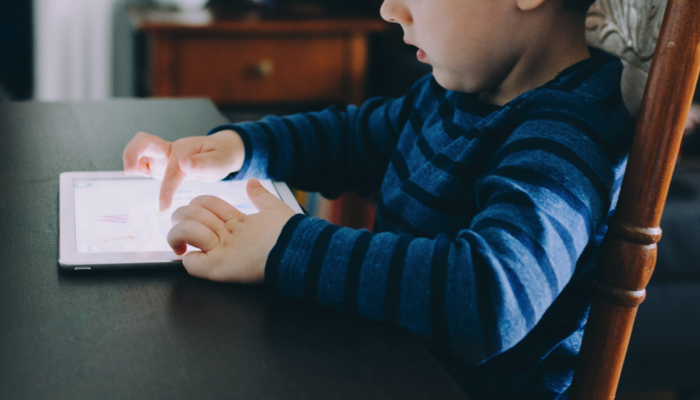 Eye Conditions and Syndromes, iPad Apps and Accessibility
A collection of successful iPad apps for kids diagnosed with CVI as recommended by a TVI and CVI specialist.