Autism and Sleep: Strategies to Improve Bedtime for Your Child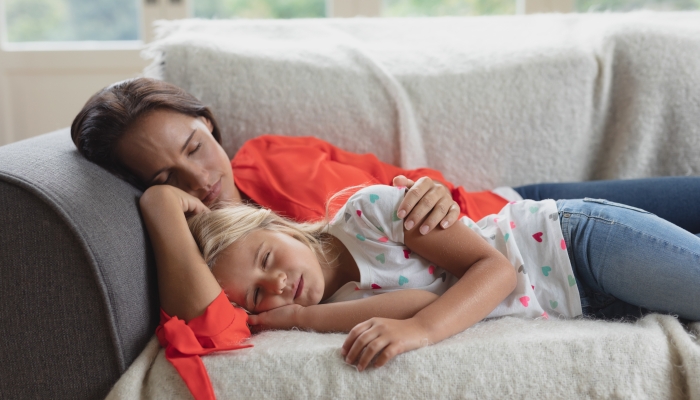 Approximately half of all children with autism experience sleep problems.
Sleep-deprived children have more daytime behavioral problems.
Creating good sleep habits can help your child and you get a better night's sleep.
Improving sleep can help your child be less irritable, learn better, and reduce problem behaviors.
It's the end of the day, and you're exhausted. You're ready for bed but your little one with autism can't seem to wind down and fall asleep. And once he's asleep it's common for him to wake up throughout the night.
It's become a pattern, and your sleep-deprived child is now starting to struggle more during the day as a result. And it's not just impacting your child—it's now affecting your whole family.
Does this sound familiar? It's common for children with autism and sleep problems to have more behavioral issues, but you can help improve bedtime for your child.
Improving sleep can help reduce stress for your family and help your child be less irritable, learn better, and reduce some problem behaviors.
Why Does My Child With Autism Have Difficulty Sleeping?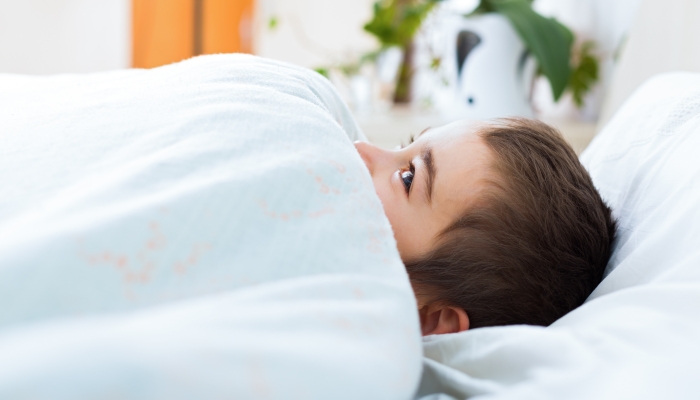 It's common for children with autism to struggle with sleep. According to a 2004 research study,11. Gail Williams, P., Sears, L. L., & Allard, A.. Sleep problems in children with autism. Journal of Sleep Research. 2004;13(3), 265–268. https://doi.org/10.1111/j.1365-2869.2004.00405.x 44%–83% of children with autism spectrum disorder (ASD) experience sleep problems. Some studies, including a 2019 study22. Reynolds, A. M., Soke, G. N., Sabourin, K. R., Hepburn, S., Katz, T., Wiggins, L. D., Schieve, L. A., & Levy, S. E.. Sleep Problems in 2- to 5-Year-Olds With Autism Spectrum Disorder and Other Developmental Delays. Pediatrics. 2019;143(3). https://doi.org/10.1542/peds.2018-0492 published in Pediatrics, show that sleep disorders are twice as common for children with ASD versus typically developing children.
Researchers are unsure of the exact reason why around half of children with autism have difficulty sleeping. Multiple studies show that there are some factors that might contribute to autism sleep issues.
Repetitive Behaviors
Autism spectrum disorders are diagnosed by trained professionals using diagnostic criteria from the Diagnostic and Statistical Manual of Mental Disorders (DSM-5-TR). According to the manual, one of the diagnostic features of autism spectrum disorder is repetitive patterns of behavior. Stereotyped behavior in autism can make it difficult for a child to relax and fall asleep.
Co-Occurring Conditions
It's also common for children with autism to have other co-occurring conditions such as attention deficit hyperactivity disorder (ADHD), anxiety, or gastrointestinal problems. The medications commonly used to treat ADHD or anxiety are stimulants that can cause insomnia or disrupt sleep. Additionally, stomach pain or constipation can affect sleep.
Sensory Processing Disorders
Children with autism tend to also have sensory processing disorders. These sensory sensitivities can include sensitivity to light, sound, or touch and can lead to overstimulation. These sensitivities can cause a sensory meltdown and impact a child trying to relax and fall asleep.
Less Melatonin
According to a 2008 study33. Melke, J., Goubran Botros, H., Chaste, P., Betancur, C., Nygren, G., Anckarsäter, H., Rastam, M., Ståhlberg, O., Gillberg, I. C., Delorme, R., Chabane, N., Mouren-Simeoni, M.-C., Fauchereau, F., Durand, C. M., Chevalier, F., Drouot, X., Collet, C., Launay, J.-M., Leboyer, M., … Bourgeron, T.. Abnormal melatonin synthesis in autism spectrum disorders. Molecular Psychiatry. 2007;13(1), 90–98. https://doi.org/10.1038/sj.mp.4002016, individuals with autism sometimes have less melatonin. Melatonin is a natural hormone that is produced by the pituitary gland. It's known to regulate your circadian rhythm and help relax the body for sleep. Lower levels of melatonin can impact the body's ability to fall asleep.
What Sleep Problems Are Common in Children With Autism?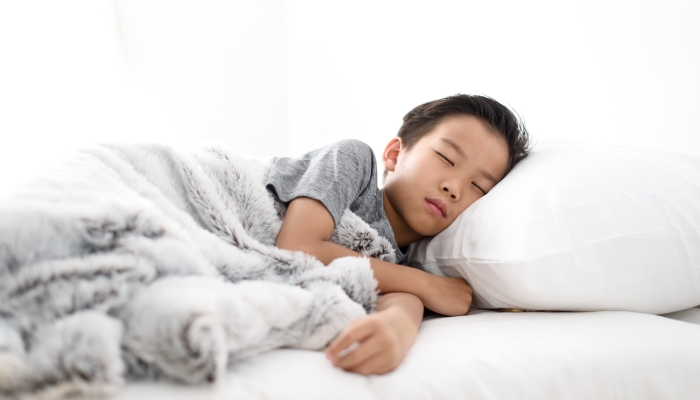 Sleep disturbances vary depending on the child. Children with autism may experience any or all of the following sleep problems:
Insomnia, difficulty falling asleep, or taking longer to fall asleep
Bedtime resistance
Restless sleep or moving around a lot during sleep
Difficulty staying asleep
Early awakenings
Compared to children with typical development, children with autism take longer than average to fall asleep. Waking up frequently throughout the night can lead to disrupted sleep, especially if the child struggles to fall back asleep.
These irregular sleep patterns lead to disturbed sleep not only for the child but also for the family.
What Happens When a Child With Autism Doesn't Sleep Enough?
All children need a healthy amount of sleep. The amount of sleep a child has will impact how a child can control behaviors and interact with others. Children need a specific amount of sleep depending on their age. The American Academy of Sleep Medicine44. Paruthi, S., Brooks, L. J., D'Ambrosio, C., Hall, W. A., Kotagal, S., Lloyd, R. M., Malow, B. A., Maski, K., Nichols, C., Quan, S. F., Rosen, C. L., Troester, M. M., & Wise, M. S.. Recommended Amount of Sleep for Pediatric Populations: A Consensus Statement of the American Academy of Sleep Medicine. Journal of Clinical Sleep Medicine. 2016;12(06), 785–786. https://doi.org/10.5664/jcsm.5866 recommends the following amount of sleep in a 24-hour period (including naps):
| | |
| --- | --- |
| Age | Amount of Sleep in 24 hours |
| 4–12 Months | 12–16 hours |
| 1–2 years | 11–14 hours |
| 3–5 years | 10–13 hours |
| 6–12 years | 9–12 hours |
| 13–18 years | 8–10 hours |
Children with autism who don't get enough sleep can struggle with daytime behavioral problems.
How Important is Sleep?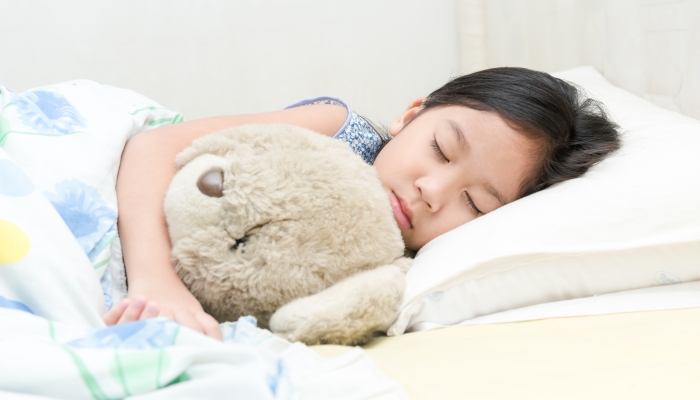 Sleep is important for all children. According to a 2017 study55. Veatch, O. J., Sutcliffe, J. S., Warren, Z. E., Keenan, B. T., Potter, M. H., & Malow, B. A.. Shorter Sleep Duration is Associated with Social Impairment and Comorbidities in ASD. Autism Research. 2017;10(7), 1221–1238. https://doi.org/10.1002/aur.1765, when a child with autism doesn't get adequate sleep, it increases the severity of behaviors. For school-aged children with autism, these behavioral issues may include:
More severe repetitive behaviors
More hyperactivity
Poorer social skills
A harder time making friends
A lower score on IQ tests
How Do Sleep Issues in Autism Affect Children and Their Families?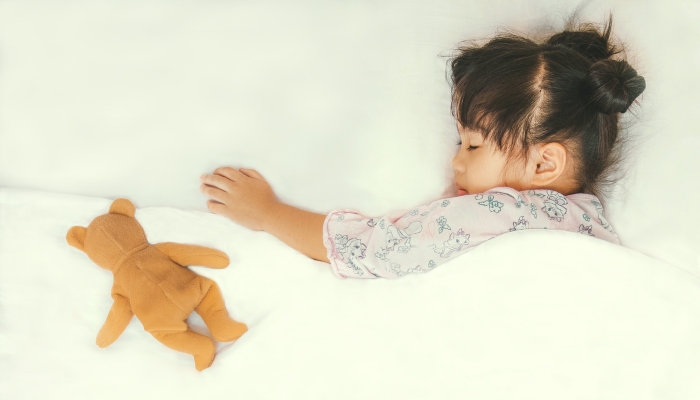 Sleep quality impacts the behaviors of neurotypical children too, but when a child with autism has poor sleep, behavioral changes are more severe.
Your child may be more aggressive or irritable as a result of poor sleep. In addition, if your child isn't sleeping well, there's a huge chance that you're not sleeping well either. As an exhausted family, you might notice more irritability and stress within the household.
Overtired children also tend to be more hyperactive and easily distracted, leading to more tension and frustration between family members.
Lack of sleep can impact mental health. Sleep deprivation can lead to depression or an increase in anxiety. A child's overall behavior and daytime functioning are negatively impacted as a result of poor sleep.
Tips to Help Autistic Children Get a Good Night's Sleep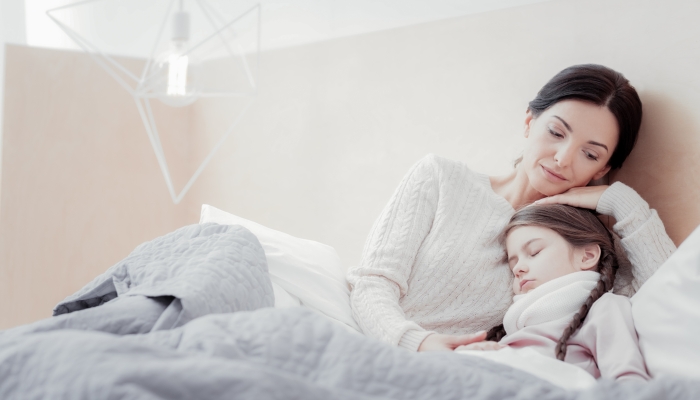 Although you can't make your child fall asleep, establishing good sleep hygiene can help your child get a better night's sleep. Sleep training a child with autism can help improve sleep for you too. Healthy sleep habits involve creating routines, adjusting the environment, and being mindful of your child's activity throughout the day.
Create Bedtime Routines
Establishing a nurturing bedtime routine can help prepare your child for sleep. Children with autism thrive with schedules. You can create a visual schedule that outlines an order of bedtime activities to help your child's body prepare for rest. Include your child in creating the routine. Explain to your child the importance of sleep and let them choose the order of bedtime activities.
Set a Consistent Bed Time
Remember that all children need a specific amount of sleep to be well-rested. Select a bedtime that would allow your child to get the recommended amount of sleep and stick to it. Your child also needs a consistent bedtime. If your child has been going to bed very late, gradually adjust your child's bedtime in small increments to help their body adjust to going to bed earlier.
Minimize Stimulation
Pay attention to things that are stimulating to your child. Focus on minimizing stimulation close to bedtime. Avoid caffeine and other stimulants like sugar close to bedtime. Turn off all electronics at least one hour before bedtime. Change the temperature in the bedroom or lighting to be comfortable for your child's needs. Use black-out curtains to darken the room, if needed.
Increase Physical Activity During the Day
Increasing physical activity during the day can lead to better sleep at night. According to a recent study in 202266. Elkhatib Smidt, S. D., Gooneratne, N., Brodkin, E. S., Bucan, M., & Mitchell, J. A.. Sufficient Sleep Duration in Autistic Children and the Role of Physical Activity. Autism. 2022;26(4), 814–826. https://doi.org/10.1177/13623613211053671, higher levels of physical activity in some children improved sleep. Create routines throughout the day to encourage more physical activity for your child.
When to Talk to a Doctor About Your Child's Sleep Issues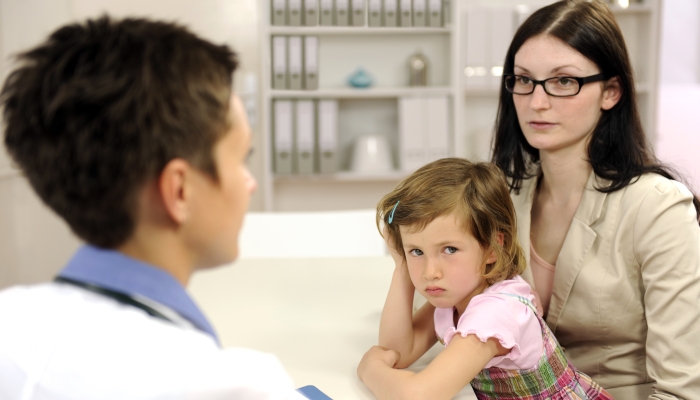 Some children also have a diagnosable sleep disorder that can impact their sleep. If you're unsure why your child has trouble sleeping or if you're unsure what you can do, it might be helpful to talk with your child's doctor.
Before meeting with your child's doctor, keep track of your child's sleep patterns with a sleep diary. Sleep diaries are a useful tool to track your observations of your child's sleep patterns.
Make a note of your child's bedtime routines, any trouble falling asleep, how much your child sleeps, any breathing or snoring concerns, and if or when your child wakes throughout the night.
Then document your child's behavior the following day. Share your sleep diary with your child's doctor to help you look for patterns or habits that are impacting your child's sleep.
Your child's doctor might refer you to a sleep specialist to discuss possible sleep disorders. Sleep disorders might include sleep apnea, sleepwalking, restless legs syndrome, or night terrors. Meeting with a specialist will ensure you and your child have the best resources to help them get a better night's sleep.
References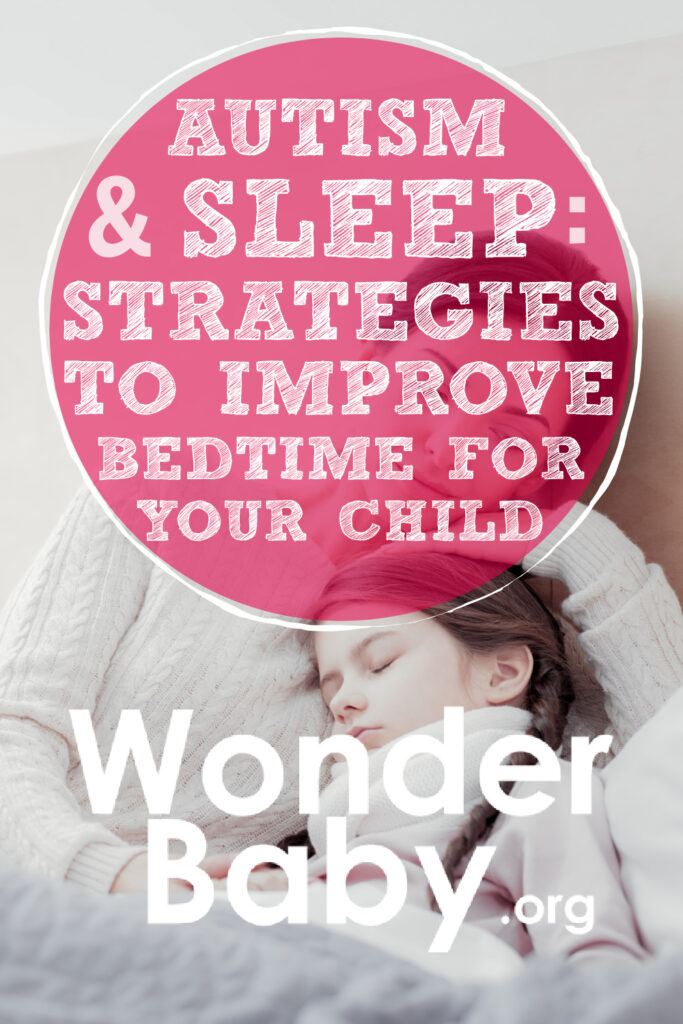 Related Posts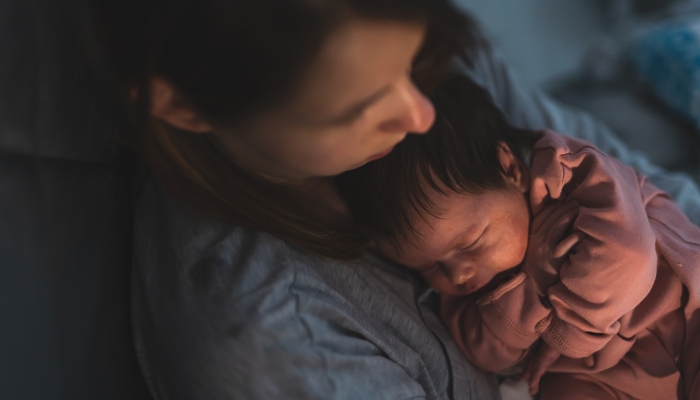 Sleep
From around six weeks, a newborn bedtime routine can help your baby learn the difference between day and night and prepare for a restful night's sleep.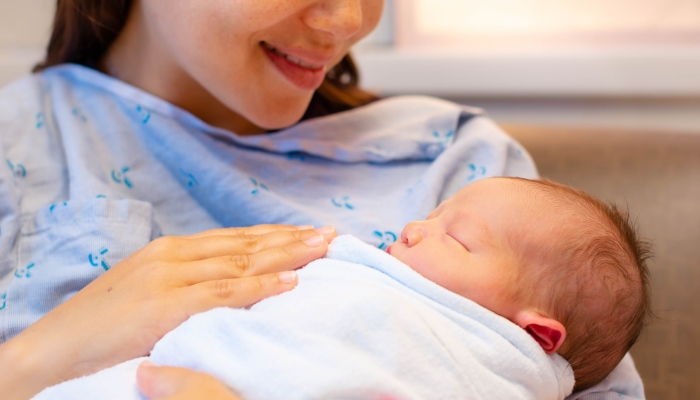 Sleep
Is your newborn fussy at night? From gentle bedtime routines to soothing sounds, creating a tranquil environment helps newborn babies sleep peacefully.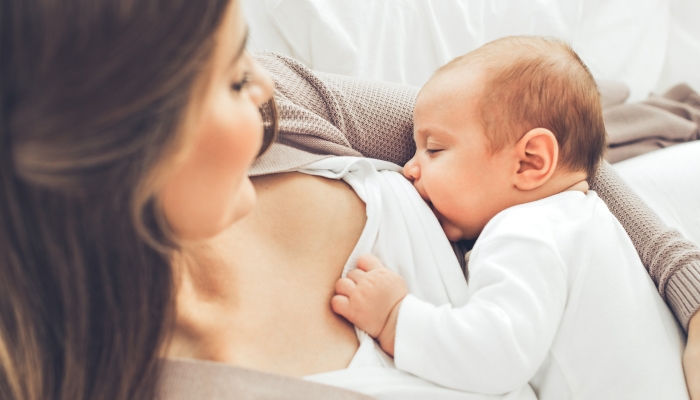 Breastfeeding, Sleep
Many people assume breastfeeding and sleep training don't go together, but it is possible to help your baby sleep better while continuing your breastfeeding journey.