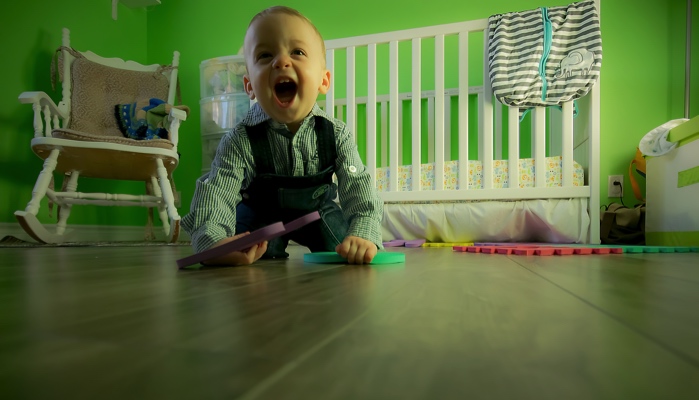 Berenice asked our WonderBaby.org community this question:
My 2 year old has become an escape artist! She is climbing out of her crib at night and wondering around the house. Does anyone have any info on cribs with high railings? I'd prefer not to use a crib tent. I've searched for other options but have come up empty. Just wondering if anyone out there has suggestions or knows of other options. Like I said I really don't want to use a crib tent and she is too young for a toddler bed. Thanks!
Here was my response:
My son uses a SleepSafe Bed and it's been an amazing life changer for us! We are so happy with it! It's comfortable and totally safe for him. We sleep easy at night now knowing he can't hurt himself or get out of his bed.
The SleepSafe Bed is really expensive, but we got it paid for through our insurance. It's a standard twin mattress so it will last a really long time.
I know other parents who have just created a sort of designated sleep area. One mom I know had a large walk-in closet that was just big enough for a twin mattress, so they put a mattress on the floor in there and a couple baby gates at the door, and that became their son's bed – totally closed off and safe. Other parents will strip their kid's room so that all there is in the room is a mattress on the floor and maybe some soft toys or bean bag chairs, so that if their kid roams around at night they are still safe. Those are good options if this is something that will be temporary and once she grows out of the climbing and wondering you can go back to a normal toddler bed. The Sleep Safe Bed is a better solution if you're looking for something long term.
And some advice from other parents:
"As an interim solution (our interim extended to 1 and 1/2 years :)) we constructed an extra high 3-sided rail out of white pvc pipes. It was affixed to the crib rails and bars with plastic zip ties. We did this as a way to be able to still pass along the crib without the permanent modification, and because it was our hope that a traditional twin bed would really work out. We affixed the pipe assembly only on three sides of the crib, as the back was against a wall. Eleanor had previously jumped out of the crib, but was very successfully kept safe by the new higher rails. I like the idea of transitioning the child to a futon or mattress on the floor, and would suggest this if you think it would be a possibility for your child. It makes travel and visiting much easier, it is a less expensive and better long term solution for lots of kids. If you think a bed with high rails as a longer term solution is in order, I , too, vote for the SleepSafe bed. We have one. As Amber noted, it is comfortable, easy to use, safe and best acquired through insurance. Good Luck!"
"I made a big deal out of Kam going into her big bed and she loves it! She is still in our room because of her not sleeping through the night. I have a big house and she goes everywhere."