8 Creative and Unique Ideas for Decorating a Blind Child's Room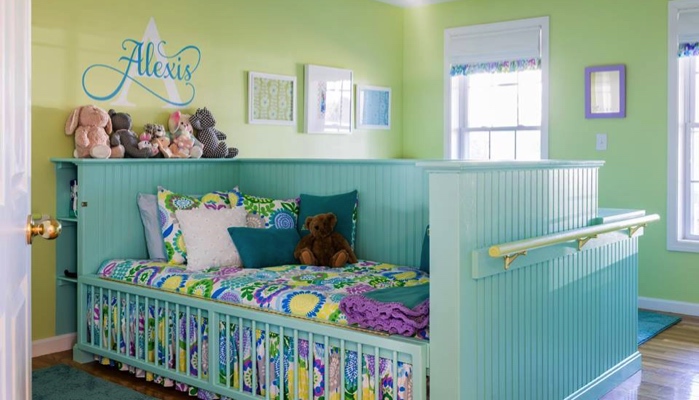 This post may contain affiliate links; please see our terms of use for details.
A right of passage for many kids is the opportunity to decorate their own room! Even just moving from a baby quilt to a big-kid comforter can be a big step in development and independence for many kids.
When your child is blind, you may have to be a bit more creative when coming up with fun room decorating ideas, but that's what makes it interesting and unique!
Here are some ideas for tactile room decorating for kids who are blind or visually impaired…
Look for textured quilts, both for the bed and for the wall. We've hung a brightly colored textured quilt on the wall next to my son's bed. It's nice to touch and also warms the sounds in the room by providing something to absorb echoes.
Bead doors are fun to touch and make a lovely sound when passed through. If you can't hang the beads in a doorway, they are also fun to hang on the wall.

Consider lighting. Does your child need bright lights in order to see better? Then it's probably a good idea to adjust the light fixtures in their room. You can also play with rope lights around the bed, Christmas lights hung from the ceiling or soothing light toys, like the Twilight Turtle.
Does your child make tactile art at school or at home? Frame them! We picked up some cheap wood frames and popped the glass out of the frame. Now we can easily frame tactile art on the wall… and the artwork is still open to touch!

How about a touch wall? Just cover some thick cardboard with felt or other material that velcro will stick to. Hang on the wall and add velcro stickers to toys in different shapes and textures. We also added a bar below the touch wall to assist in standing.
Don't forget about high contrast colors! If your child has vision, play with colors they like and paint different colors on the walls. If you paint the walls with a dark color, place light colored decorations or wall decals on the wall so they show up better.

Add braille wherever you can! Label objects in the room, hang large wooden alphabet letters with braille on them, or even create your child's name in print letters with braille on each letter. Instead of simply painting each letter, consider adding textures and 3D objects, like Cameron's mom did for his room!
Follow their lead. Is there something your child really loves? Go with it! My son loves stuffed animals and pillows so we created a soft stuffed animal corner with a beanbag chair that he can lounge in. Our friend's daughter loves to play piano, so they built a bookshelf at just the right height for her to stand and play her keyboard.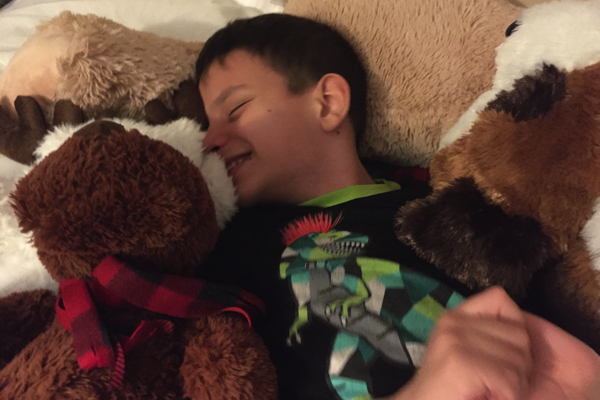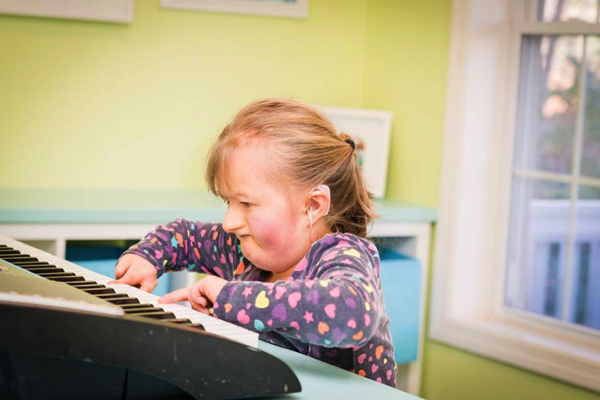 What have you done to make your child's room special, unique and accessible? Do you have ideas to incorporate textures, lights or sounds into your decorating project? Let us know in the comments below!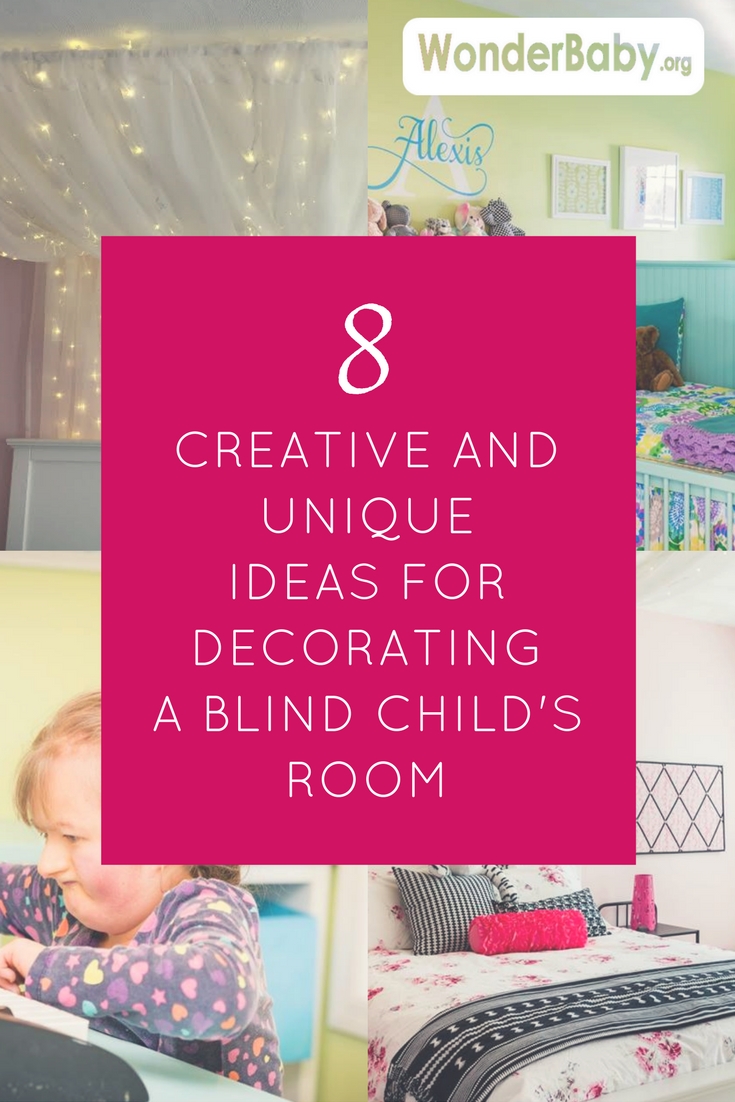 Related Posts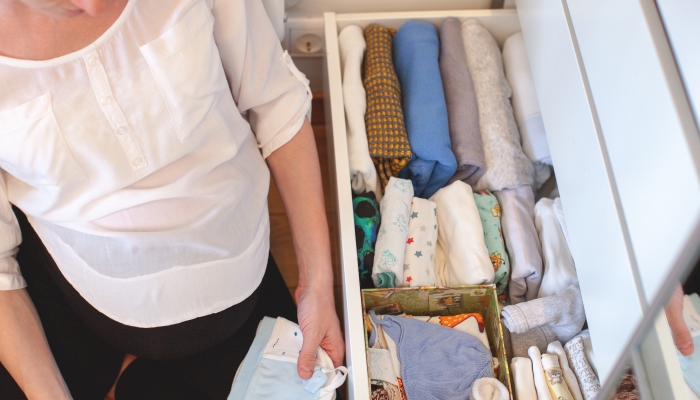 Parenting
Baby clothes can really pile up. Here are some of the most practical and creative ways to save your space, and your sanity, and keep the nursery organized.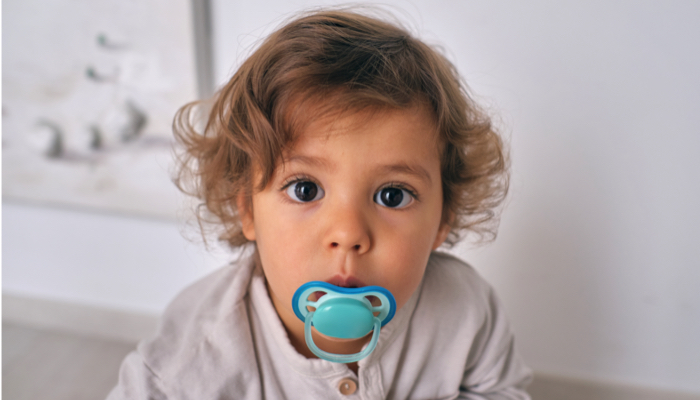 Parenting
It's true, pacifiers can cause dental issues. But with education, you'll be able to avoid or correct pacifier teeth.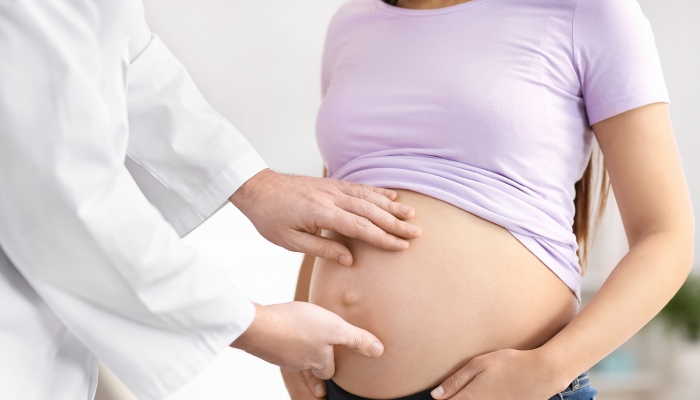 Parenting
A C-section birth plan is a great tool for both planned and unexpected cesarean sections. Having a plan relieves stress and gets your needs met during delivery.