The Back to School Checklist: An Ultimate Parent's Guide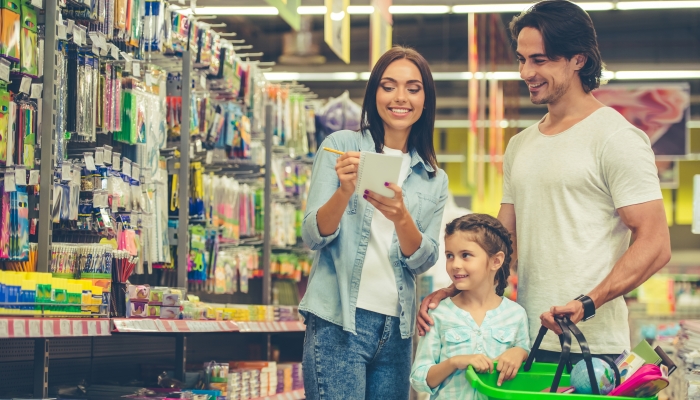 Back to school lists help prevent parents from buying unnecessary supplies children won't need.
Back to school lists vary based on a child's age, but the child's teachers will detail what is appropriate for their grade level.
You can help prepare your child for the first day of school by meeting your child's teacher and buying appropriate school supplies.
When I was younger, I loved back to school shopping, and seeing a new box of crayons made my heart skip a beat. Of course, I didn't know what my parents had to do to ensure I had everything I needed for the first day of school.
A back to school checklist will prepare you and your child for the new school year and ensure you avoid buying anything you don't need.
Back to School Checklist: Getting Ready for School
A back to school checklist details precisely what your child will need for the new school year, so you don't have to rely on educated guesses. Depending on the school district, you may also notice supplies for classrooms, not just your child.
The details of a back to school checklist will vary based on your child's age. For example, younger children in elementary school will likely need crayons, markers, scissors, and glue sticks. In comparison, older children need calculators, notebooks, pens, and tablets.
If you have a preschooler, a toddler backpack will suffice, and you can get a larger one when they get to kindergarten. Your preschooler also might not need a lunch box if they only go half a day. You can pick up disposable lunch bags if you only need them occasionally.
Back to school can be stressful for parents and children because you are adjusting to a new classroom, new teachers, and a new school calendar. In addition, school supplies can cost a lot of money, and when the list is long, so is the receipt.
What Is the Purpose of a Back to School Checklist?
A back to school list prevents parents from buying unnecessary school supplies and lays out precisely what the child will need for the school year. Your child's school likely will provide you with a list before school starts, which allows time to prepare for the first day of school.
A back to school list also helps you mentally prepare for the new school year and adjust to a new routine. A school checklist for parents isn't meant to stress you out and, instead, allows for a transition from summer to fall as schools start up again.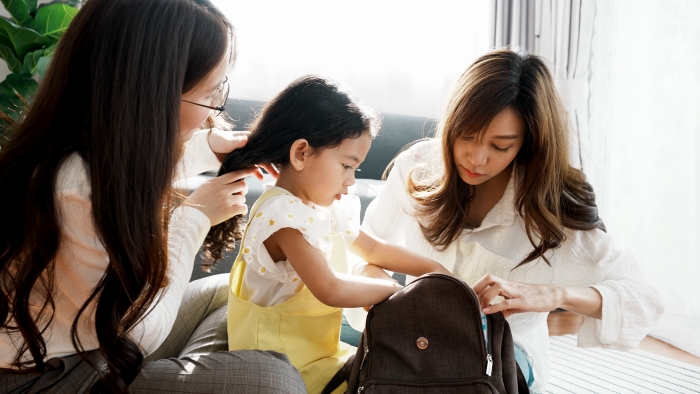 Essentials to Include in Your Back to School Checklist
There are essentials you don't want to forget for the first day of school, including things you might not think about beforehand, and not just the most popular clothes.
New students will need to provide vaccination status, so it's vital your child is up to date on the required vaccines and you're aware of important dates, so you don't miss a deadline.
Here's a rundown of the essentials you don't want to forget in your back to school checklist. Remember, your child's list may vary, and you might find other items on your list, but these are essential items you'll find at every school.
Hand sanitizer
New lunch boxes
New shoes
School outfits (Be mindful of dress codes)
Schedule for school buses
Backpack
Pencils
Notebooks
Erasers
Glue sticks
Scissors
Markers
Crayons
Pens
Water bottle
If your kids are nervous about the first day of school, PBS Kids has a free checklist you can review with your children to help them get excited. The free printable list is excellent to put on the fridge and check off the necessary school tasks.
Additional Things You Can Include in Your List
Families can also help make the transition into the new school year easier by planning many activities. While a back to school checklist with supplies is necessary, so are things that will make everyone sleep easier at night.
Here's how you can make the week less stressful and the year smoother.
Research After School Child Care
If you work full-time, you likely need to plan for child care while you are still at work, and you don't want to wait until the first week of school to make it happen.
While some schools have aftercare for students, you should reach out to your school community for ideas.
Sign Up for Fall Sports
While education is the priority when you send your children to school, your kids might be interested in sports, and you don't want to wait too long to sign up. Schools usually send out information about extracurricular activities, but sometimes it's up to the students to tell the parents.
You want to pay attention to when teams practice during the school season to ensure it doesn't interfere with your current schedule or you think it would be too much for your child.
Shop Early
If you wait until the last minute to go shopping, you likely won't find everything you need for the first day of school. Most states have a designated tax-free weekend in the summer, which is the perfect time to purchase the essential items your child needs for school.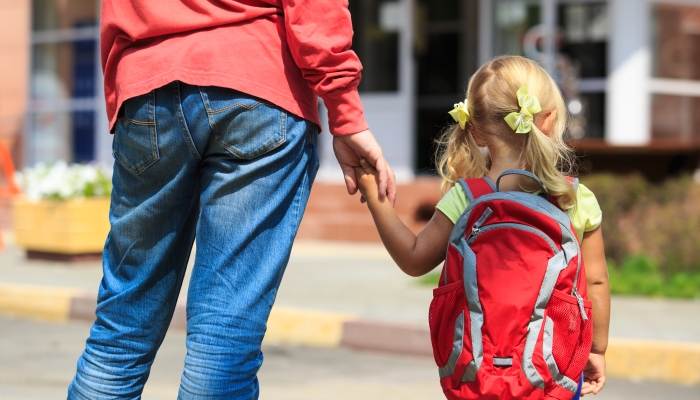 Helpful Tips on Preparing Your Child for School
Parents want their kids to have a great start to the new year, with good reason. The first week of school can sometimes indicate how the remainder of the year will go, so it's always good to be prepared before your child steps into their classroom.
Here are some tips you can try to help prepare your child for school and ensure they get the most out of their education.
Transition to an Earlier Bedtime
As summer ends, start the transition to an earlier bedtime so it's not difficult to wake the kids in the morning. Instead, you should have set rules on what time your kids need to go to sleep to ensure they aren't tired when school begins.
Talk to Your Kids About Starting School
Talk to your kids about the beginning of the school year to see if they have any concerns or questions. If this is the first time your child will step foot into a classroom, they likely are overwhelmed by the idea, and giving them a pep talk may be just what they need to feel confident.
Don't Miss the School's Open House
Visit the open house where your child can meet their new teacher and other students. If they don't have a chance before the first day of school, it can be a little overwhelming for kids to see new faces for the first time.
Get Ready the Night Before
Have your child's school clothes ready on school days, so there's no last-minute searching for an outfit. You can also prepare lunches ahead, so you aren't scrambling to make lunch. Don't forget to consider protein snacks for kids, which will help keep them full longer and make it through the school day.
Stay Positive
When your kids see you remaining calm about school starting, they are more likely to behave the same way. It would help if you also got enough sleep the night before the first day to ensure you can keep up with any child's nerves in the morning.
Let Your Kids Play After School
It's not easy to sit all day at a desk, so don't hesitate to let your kids play after school, especially at the beginning of the year. It's a great way to get any wiggles out before they have to complete their homework.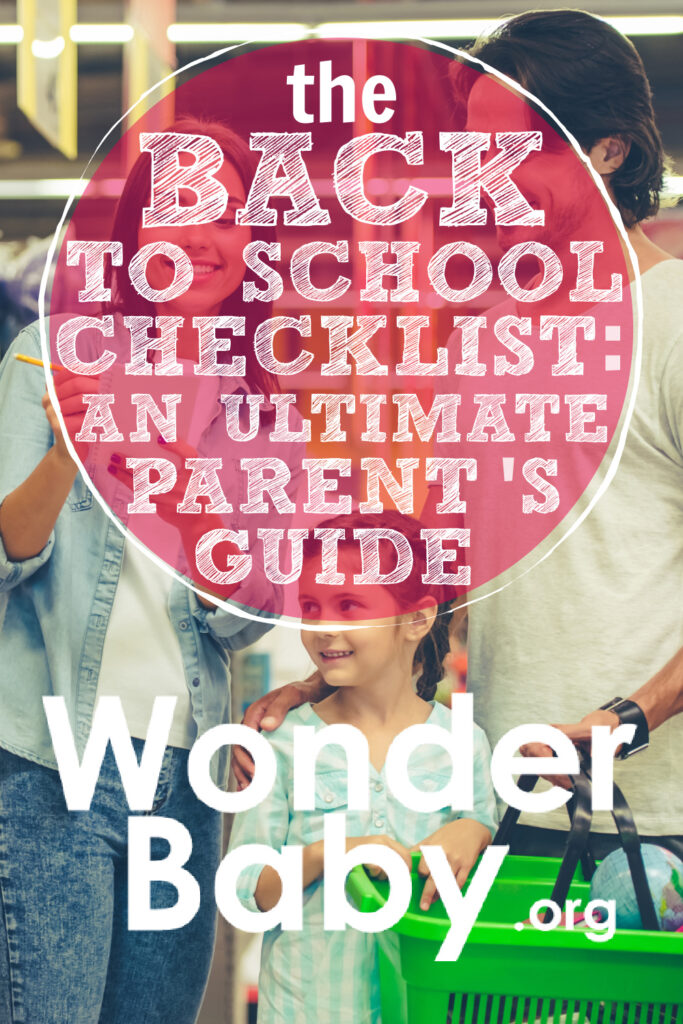 Related Posts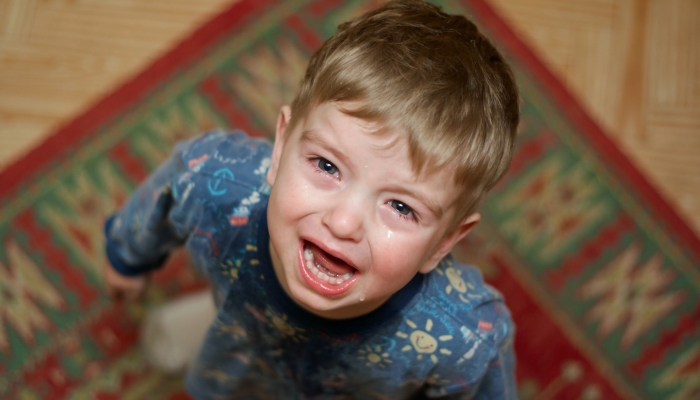 Parenting
Wondering if your child is having a tantrum or a meltdown? Read this article to know the difference between these emotional outbursts!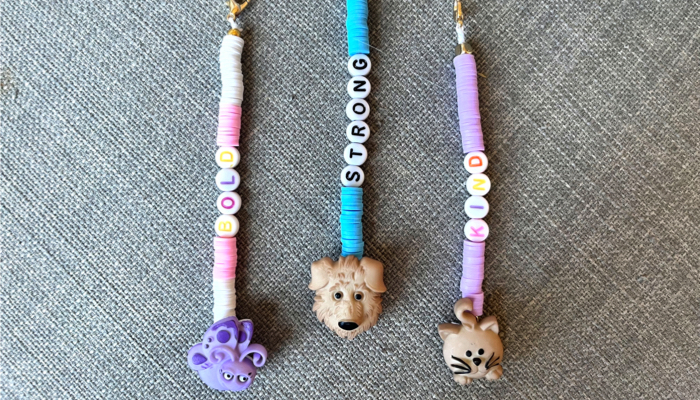 Parenting, Play, Tactile Art
These affirmation backpack buddy keychains are adorable and easy to make. Give your child a little encouragement with this simple craft as they head to school.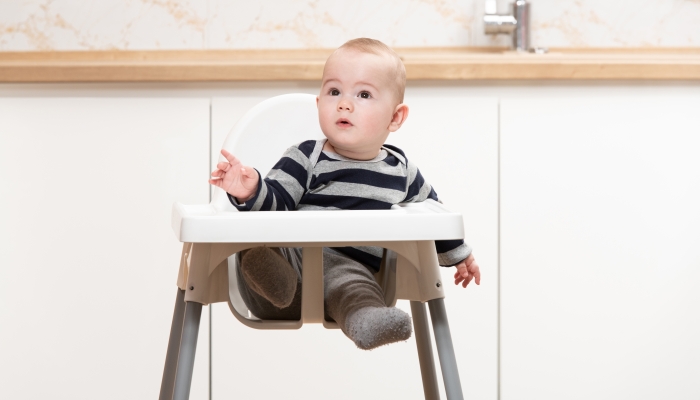 Parenting
Many children are ready to stop using a high chair between 2–3 years old and can begin transitioning to a normal chair or booster seat at that time.