5 Best Bedwetting Alarms of 2023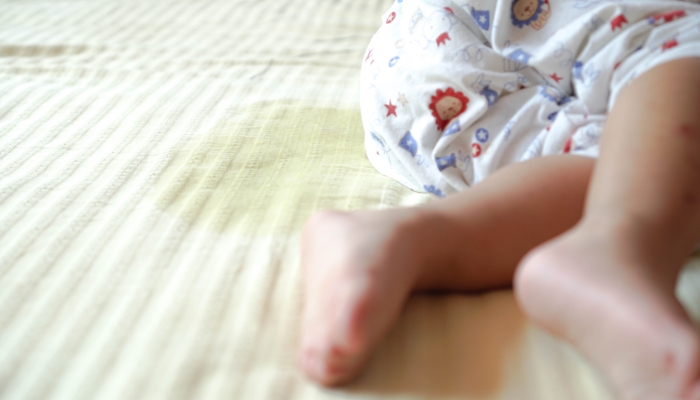 This post may contain affiliate links; please see our terms of use for details.
Bedwetting is very common, and many children stop bedwetting naturally between the ages of 5 and 7 without intervention.
If your child is old enough and showing concern about bedwetting, consider a bedwetting alarm.
Clinical studies have shown that bedwetting alarms are an effective treatment for children between the ages of 5 and 7.
After all the work of potty training, washing urine-soaked sheets and wet pajamas may be discouraging for you and your child—but it shouldn't be! It's completely natural for a child who's potty trained by age 3 to still wet the bed at night for a few more years.
Many children don't attain nighttime dryness until ages 5 to 7. However, if your child is starting to be embarrassed or upset about bedwetting, or if they're 7 or older and still struggling to stay dry, a bedwetting alarm can help.
Take a look at our guide to the best bedwetting alarms of 2023 to find the right one for your child.
Best Choice
Best for Deep Sleepers
Best In Accuracy
Dry Easy 2 Bedwetting Alarm
Chummie Bedwetting Treatment System
Malem Ultimate Pro Bedwetting Alarm
Best Choice
Dry Easy 2 Bedwetting Alarm
Best for Deep Sleepers
Chummie Bedwetting Treatment System
Best In Accuracy
Malem Ultimate Pro Bedwetting Alarm
Our Choice: DryEasy 2 Bedwetting Alarm
DryEasy 2 Bedwetting Alarm
Extra sensitive sensor- It is so sensitive that if you lick your finger and touch the sensor, it goes off.
Sounds and Vibration- 6 selectable sounds to suit users' preference and avoid users from getting used of a particular sound. With options to choose a single sound or play the 6 sounds at random. Operation modes including sound plus vibration, sound only and vibration only.
Volume control- 6 levels of digital volume control to cater to different needs. Support max. loudness of 85 db.
Small and light- The alarm is only 36 g in weight which is comfortable to wear.
Pros

Cons

Simple to use
Light
Rechargeable batteries
Reasonably priced

Basic, functional alarm without additional support for parents or kids
The best bedwetting alarm is one that's easy for your child to use and that's priced reasonably. If you're trying to help your child through the tricky transition to nighttime dryness, try our top choice, the DryEasy 2 Bedwetting Alarm.
Although it's a basic alarm without the extras of others on this list, it's still a high-quality product. With an extra sensitive sensor that attaches to your child's briefs, it claims to go off at even the slightest hint of moisture.
The alarm box has six different alarm sounds and vibration, but unlike some other wearable alarms, you can control the volume to suit your child's needs. Weighing only 36 grams (just over 1 ounce), it's very light and can be worn comfortably on your child's pajama top or with the included armband.
For a useful device to help your child successfully through their bedwetting phase, the DryEasy 2 really is an easy option.
Try the wireless version: DryEasy Plus Wireless Bedwetting Alarm
DryEasy Plus Wireless Bedwetting Alarm
Effective, safe and easy to use. The receiver can be placed on bedside table instead of attaching to the child. No long wire running from the pyjamas top to the underpants like ordinary wearable alarms.
New and improved toggle clamp ensures sensor be attached to the underpants securely. Reliable sensor detects the first drops of urine and alerts the child as soon as bedwetting occurs.
6 sounds to suit user's preference and prevent one from getting used to a particular sound. Can opt for a single sound or play the 6 sounds at random.
4 levels of digital volume control to cater to different needs.
Power Source: Battery Powered | Item Weight: 1.27 ounces
View on Amazon | View on eBay.com
Most Accurate Alarm: Malem Ultimate Pro Bedwetting Alarm
Malem Ultimate Pro Bedwetting Alarm
PROVEN IN CLINICAL STUDIES TO STOP BEDWETTING – Malem bedwetting alarms for boys and girls are recommended by doctors worldwide for the treatment of nighttime wetting. This product is a safe, effective way to stop wetting the bed.
COMPACT, COMFORTABLE AND LIGHTWEIGHT – Measuring 2 inches square and weighs just 1oz. Enuresis alarm box is backed by a 1 year warranty. CE Mark and FDA registered.
ADVANCED SENSOR TECHNOLOGY – Features Secure Grip and Quick Detect. Quick Detect technology senses one drop of urine to quickly alert the child as wetting begins.
MALEM'S NEWEST MODEL – The new PRO version, released for 2018, is the latest Malem bedwetting alarm. The PRO incorporates all the best features of the ULTIMATE line – now at a lower price. Simple to use. No complicated settings.
Pros

Cons

Globally known bedwetting alarm specialists
Sensitive and quick urine detection technology
Easy to use

Expensive, but not as pricey as some other brands
The Malem Ultimate Pro Bedwetting Alarm comes from a trusted brand of highly recommended bedwetting alarms and accessories.
The Malem Ultimate Pro works like other alarms, with a sensor in the briefs attached to a wearable alarm. However, the difference is that the sensor has Quick Detect technology, which means it can detect the slightest drop of moisture. So, it wakes your child in time for them to get to the bathroom.
Parents also appreciate the different sounds, vibration, and volume. Although this may seem like just a functional bed wetting alarm, parents report that it's worth the price because they trust it to work and to work well.
Power Source: Battery Powered | Item Weight: 1 ounce
View on Amazon | View on BedwettingStore.com | View on eBay.com
Best for Deep Sleepers: Chummie Premium Bedwetting Treatment System
Chummie Premium Bedwetting Treatment System
PATENTED ALERT TECHNOLOGY – Designed for deep sleepers; Unlike single tone alarms that may cause your child to get used to one tone, Chummie provides 8 different selectable tones, volume control, vibration settings and 2 bright lights to wake up deep sleepers
ONE DROP DETECTION SENSOR – Only Chummie alarms are powered with a soft, non-corrosive silicone sensor whose urine detection area is significantly larger than traditional clip sensors found in other bedwetting alarms; so you never miss a bedwetting accident again
COMFORT, CONVENIENCE AND VALUE – Compact alarm unit weighs 1oz, IntelliFlex sensor takes body shape for comfort and will not poke like other sensors. Sensor can be dried and reused within seconds. Enhance comfort by using the Chummie Comfy-Armband
AWARD WINNING BEDWETTING SYSTEM – Chummie alarms are microprocessor controlled with advanced safety algorithms; Chummie Alarms have won numerous awards and are often recommended by pediatric urologists as the first line of bedwetting treatment
Pros

Cons

Uses sound, vibration and light to wake deep sleepers
Larger silicone sensor conforms to body pick up moisture quicker

Expensive
Sensor is difficult to keep attached to underwear
Parents of deep sleepers and kids experiencing significant bedwetting rave about the Chummie Premium Bedwetting Treatment System.
The Chummie bedwetting alarm works like other alarms. It has a sensor that you attach to the outside of your child's underwear which detects urine and sets off a wearable alarm on their shirt or armband.
However, a few things set it apart. First, it uses sound, vibration and light to wake your child. There are 8 different sounds to rotate through so that deep sleepers don't get used to just one.
The sensor is also larger and made of flexible silicone. It's more comfortable to wear and can also pick up moisture over a larger area. It gives your child a better chance of waking up before they have an accident.
While parents are pleased with the Chummie's results, be warned that it does not attach easily to underwear. The tape supplied does not keep the sensor in place. Parents report using cello tape or having the child wear two pairs of underwear. This may not be the most comfortable option for all kids.
Power Source: Battery Powered | Item Weight: 1 ounce
View on Amazon | View on Walmart.com | View on buybuyBABY.com
Best for Older Children and Chronic Bedwetting: TheraPee
Sale
TheraPee
The original 'TheraPee' Bedwetting Solution sold directly by Dr. Sagie's Bedwetting Clinics
Includes: Unlimited license – for THERAPEE's online interactive software program (designed for one patient).
Includes: STOPEE -the most advanced and safe bed-pad and alarm system available today. CE Mark and FDA registered
Interactive and engaging – With state-of-the-art software and videos
Pros

Cons

Provides pre-recorded, online, cognitive behavioral therapy to motivate child and support parent
Wireless and not attached to the body

Expensive
Requires a lot of time from the parent to watch videos and keep track of progress
For parents of older children for whom bedwetting has become a chronic and embarrassing problem affecting their self-esteem, TheraPee may be worth the investment.
TheraPee's sensor is a large moisture detecting pad that goes under your child's sheet. Wetness triggers a bedside alarm. This is a good option if a wearable sensor isn't for you or your child.
In addition to the bedwetting alarm, TheraPee comes with software and online access to cognitive behavioral therapy videos, personalized to your child based on their progress.
Parents often report that, as a result, TheraPee has worked for them when medication and other techniques have not.
Although it's expensive and requires commitment, the holistic approach of the TheraPee system can be life-changing for an older child.
Power Source: Battery Powered | Item Weight: 24 ounces
View on Amazon | View on Walmart.com | View on Sears.com
Best Basic Bedwetting Alarm: Wet Stop 3+
Wet Stop 3+
SIX VARYING ALARM TONES PLUS VIBRATION ALERT Choose the best setting for your child.
COMPACT ALARM UNIT USES 2 AAA BATTERIES Keeping it lightweight and easy to wear, with longest battery life.
PATENTED SENSOR IS EASY TO CLEAN And extremely effective when properly placed.
"THE COMPLETE BEDWETTING BOOK" DOWNLOAD Included to help parents choose the best method for their child.
Pros

Cons

Easy to use
Comes with bedwetting book and progress chart
Inexpensive

Small sensor worn in underwear
Alarm is powered by two AAA batteries
The Wet Stop 3+ is an an easy-to-use, inexpensive bedwetting alarm that does what it says. This simple device has a small sensor worn in your child's underwear. A wire connects it to an alarm worn on your child's shoulder.
The alarm uses different sounds and vibration to wake your child. Parents find the included Complete Bedwetting Book helpful for establishing daytime habits that help children stay dry at night. The fun progress chart also helps children see how well they're doing.
However, be aware that the sensor is very small compared to others on the market. This may mean your child has to produce a lot of urine before the sensor detects it. It also uses cumbersome conventional batteries, which you'll need to check.
Parents who have used it report good results, though, so this basic alarm may be worth a try.
Power Source: Battery Powered | Item Weight: 3.87 ounces
View on Amazon | View on Walmart.com | View on Sears.com
How to Use a Bedwetting Alarm
Before deciding whether a bedwetting alarm is right for your child, let's take a look at what bedwetting is all about.
Is there cause for alarm?
Many children up to the age of 5 experience primary nocturnal enuresis. This complex-sounding term refers to bedwetting that occurs at night in children who have not yet attained nighttime bladder control but are reaching the age when you can expect it.
Most children up to the age of 5 will not be dry at night. Between the ages of 5 and 7, many children stop wetting the bed naturally. However, a few kids will still struggle with it after age 7.
Bedwetting in children of this age is common and not generally a cause for concern. Many children outgrow bed wetting without parents having to intervene at all. However, if your child is a deep sleeper or is feeling embarrassed about not having dry nights, a bedwetting alarm may be helpful.
Is your child ready to use an alarm?
To get the best results from a bedwetting alarm, your child needs to be ready to use it. They need to understand what it does and what it's for. They also need to be old enough to be motivated to stop bedwetting.
If you don't think your child is ready to tackle nighttime dryness with an alarm just yet, consider trying these tips to help with nighttime accidents:
Limiting fluid intake before bedtime.
Using the bathroom before bed and not going to sleep with a full bladder.
Fitting a mattress protector or using disposable mattress pads.
Talking to your child about bedwetting in a non-judgmental way to motivate them for nighttime potty training.
How does a bedwetting alarm work?
Most bedwetting alarms consist of a moisture sensor that attaches to your child's pajamas or underwear in the area that is likely to get wet.
When your child urinates, the sensor triggers an alarm that either makes a noise, vibrates, or both. The alarm wakes your child so that they'll go to the bathroom to finish urinating.
The idea behind bedwetting alarms is to get your child into a routine at night. It teaches them to wake up when they feel the urge to urinate.
The learning process can take 4 to 6 weeks, and within about three months, your child should be waking on their own to urinate. So while an alarm can be an effective bedwetting treatment, it requires commitment from parents and children.
A bedwetting alarm, when used consistently over time, can help deep sleepers and older children stay dry at night once they have learned to recognize the need to urinate when they're asleep.
When to See Your Child's Doctor
Bedwetting is a typical development hurdle for most young children. However, in some cases, it can be a sign of other issues like sleep apnea or a urinary tract infection.
If your child was dry at night but has started to wet the bed again, or if you have other concerns, it's a good idea to talk to your doctor.
Choosing the Right Bedwetting Alarm for Your Child
When choosing a bedwetting alarm, check the following features to decide which would be most comfortable for you:
Feature

What it does

Regular or specialized briefs?

Some alarms come with special briefs which fit the sensor.
Some alarms attach to your child's regular underwear.
If you have to attach the sensor yourself every night, placement can vary.
However, if you use your child's own underwear, they can decide what is most comfortable for them.

Wearable or wireless?

A wearable alarm has a wire that extends from the sensor in your child's underwear to the alarm on their shoulder.
A wireless or bedside alarm is not attached to the user and sound comes from a separate unit, similar to an alarm clock.

Sound or vibration?

Wearable alarms may also have a vibrating feature which helps to wake the wearer, in addition to the sound.
A wireless alarm won't have vibration.

How do you turn it off?

Some alarms won't turn off until you take them away from the wetness and reset them.
To turn off a wireless alarm you have to get up, which some kids may find more effective.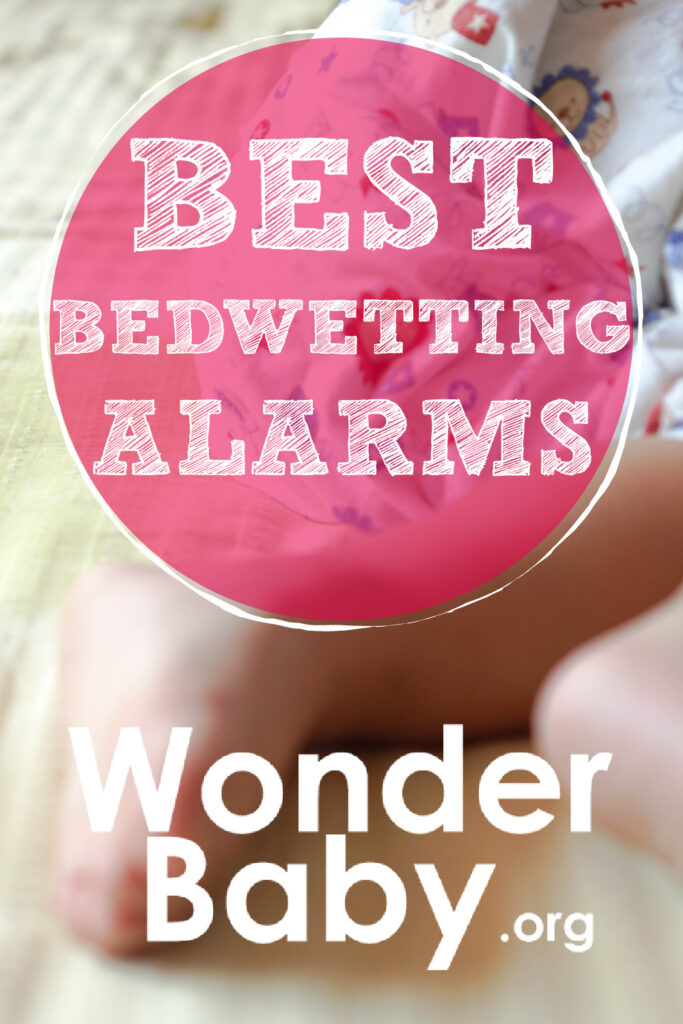 Related Posts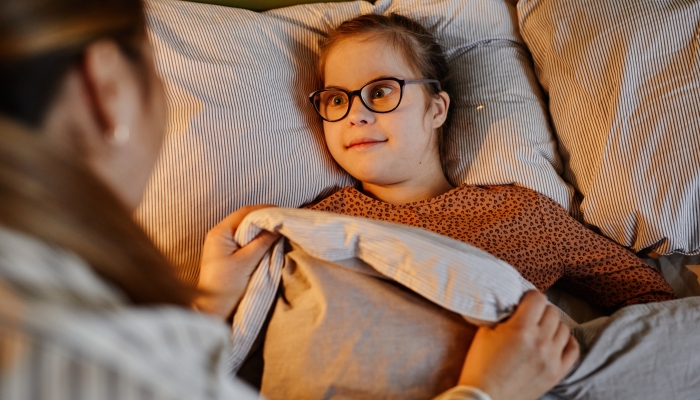 Product Reviews
Heard a lot about weighted blankets and lap pads and wondering how to choose one? Here's our guide to the ins and outs of finding the right weighted blanket.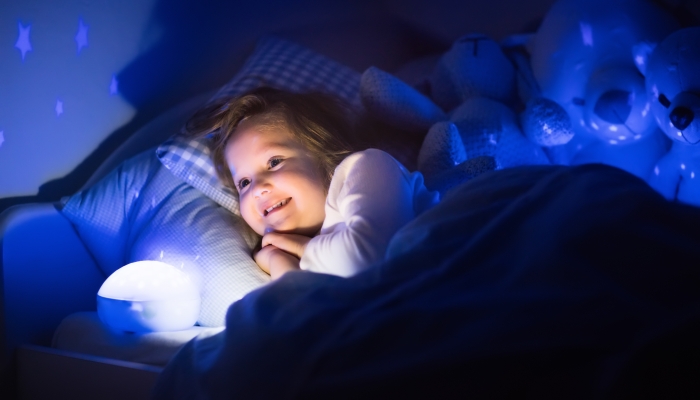 Product Reviews
Looking for the right night light to help your little one ease into bedtime? Check out our guide for everything you need to know about toddler night lights.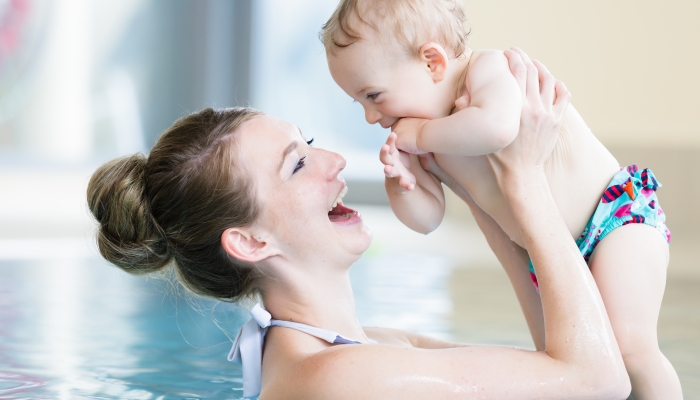 Potty Training, Product Reviews
The best swim diapers are comfortable and help prevent your baby from having an accident in the pool or ocean. Find our favorites in this round-up!