The 5 Best Twin Beds for Toddlers of 2023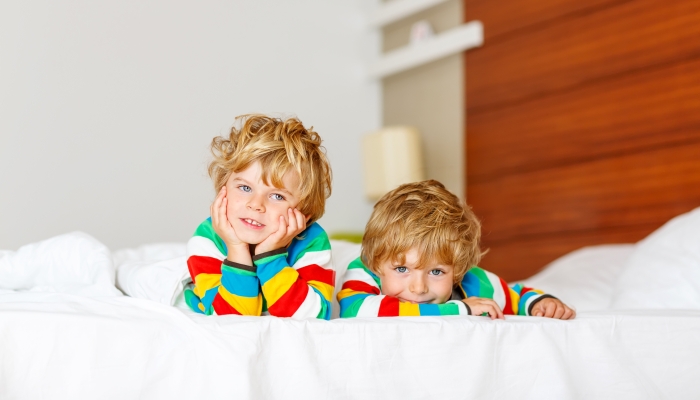 This post may contain affiliate links; please see our terms of use for details.
Toddler beds come in many forms: floor, platform, loft, and more.
Bed rails, step stools, and mattress covers can be helpful accessories.
There are 4 main reasons why twin beds are good for toddlers.
Before purchasing, consider price, height, safety, and durability.
Making the move from a crib to a toddler bed is a big deal! I remember when it was time to make the transition with my oldest—I was so worried. Would she like it? Could she hurt herself somehow? Will she be comfortable? All these questions persisted as I combed through internet articles on the pros and cons of toddler bed options.
Then came the biggest question of all: Which bed do I even choose among the sea of choices? I was definitely lost at first, but after some research, I quickly found that a twin bed is the way to go. With many more benefits than a regular toddler bed (more on that later), it just made sense. Now it's all I recommend to my mom friends!
Since you're reading this, I can only assume you're looking for the same answers I once was. I could try to convince you of why a toddler twin bed is the best option, but luckily you don't just have to take my word for it. Check out the 5 best twin beds for toddlers below, vouched for by plenty of happy parents!
Best Choice
Best for Multiple Sleepers
Best for Sleep and Play
Best Choice
Best for Multiple Sleepers
Best for Sleep and Play
Our Choice: Max & Lily Twin Bed
Max & Lily Twin Bed
Superior Quality: Solid, knot free, New Zealand pine wood bed frame. Durable, non-toxic, low VOC finish
Sturdy & Stable: High, 400-pound resting weight capacity per sleeping surface. Strong plywood slats with metal support bar
Modern, Clean Design: Slatted headboard with flush, color matching hardware for a clean finish
Stable: metal on metal structural connections won't loosen over time
Pros

Cons

100% solid pine
400lb weight capacity
Modern design
Non-toxic, low VOC finish
Expand with drawers or trundle
8 wood grain color options

Complex assembly with drill
Discolored wood in some areas
Though there are plenty of twin bed options for toddlers, the Max & Lily Twin Bed reigns supreme for many reasons. Its modern design with 8 wood grain colors to choose from makes it ideal for any child with any style room. This twin bed frame is made of 100% solid pine, so you can count on its durability and longevity.
One of the main reasons this twin bed is our choice is because of its versatility. Sure, you can buy just the frame by itself but you've got other options as well. You can purchase attaching drawers for under-bed storage, a trundle for more sleep space, and a coordinating guard rail made just for this frame. The customization is unparalleled.
While you won't come across too many complaints about this twin bed, there are a few to consider. First, many reviewers said the assembly was a headache, and they didn't love that you have to use a drill. Likewise, several weren't satisfied with the discoloration on parts of the wood, which seemed to vary depending on the wood grain selected.
Material: Pine Wood | Maximum Weight Recommendation: 400 pounds | Dimensions: 80″L x 42.5″W x 36.75″H
View on Amazon | View on Walmart.com | View on Target.com
Best for Easiest Transition: Tatub Twin Size Floor Bed
Tatub Twin Size Floor Bed
【Twin Floor Bed for Toddler】You can use it as a bed, a child's play space, a reading place, and so on. Use your imagination to design kids' fun spaces.
【Safe Sleeping Environment】A small door that can be opened and closed and fence rails keep the sleeping space safer. The small size floor bed is more enveloping too.
【Toddler Sleep transition】Tatub floor bed can help transition away from co-sleeping or bed-sharing and towards a more independent sleep space.
【Develop Independence】The floor bed frame with low profile design supports the child's development of independence by allowing them to get into and out of bed independently where your kid can more freely explore their environment.
Pros

Cons

Safe, enclosed sleep space
Closest to crib feel
Supports independence
Premium wood framing
Swinging door
Multi-use space

Kids could still crawl over railings
Stuck with floor design
The Tatub Twin Size Floor Bed is arguably the best twin bed for the crib to "big kid bed" transition simply on design alone. Replicating the feel of a crib, it's a safe and enclosed sleep space in a twin bed size. With a swinging door, it helps promote independence as it's easy to get in and out of due to its proximity to the floor.
Unfortunately, it poses a few problems as well, one being that adventurous kids may still be able to crawl over the railings, a feature meant for protection that can quickly become dangerous. Another concern is that this design is meant for little ones. As they outgrow the toddler phase, you'll likely be purchasing a regular bed that sits off the floor.
Material: Pine Wood | Maximum Weight Recommendation: 250 pounds | Dimensions: 78.2″L x 41.5″W x 21.7″H
View on Amazon | View on eBay.com
Best for Multiple Sleepers: Dolonm Twin Platform Bed
Dolonm Twin Platform Bed
【Solid Construction】- This twin bed with slatted headboard and footboard featuring strong, solid pine wood and ten supporting slats, this bed is built to last, ensuring it will accompany you for many years .
【Trundle Bed】 -The roll-out trundle is fitted underneath for the spontaneous sleepover guest.Twin size upper bunk offer strong support at 200 lbs,trundle lower bed 180 lbs.
【Space Saving】 -Overall twin bed frame size :79.5″L x 42″W x 33.5″H. Standard twin size platform bed with trundle, great space saving for small space.
【No Box Spring Needed】- The simple yet elegant wood frame is sturdy and comes with slats for extra support and ensures air moves freely around your mattress to keep it fresh for years to come,recommend mattress thickness 3-8inch,trundle bed mattress less than 5 inch.Mattress is not included.
Pros

Cons

Low platform
No box spring required
Trundle access from either side
Solid pine in gray or white finish
Easy assembly

Trundle isn't as sturdy as frame
Slats thinner than expected
If you need a toddler bed with space for sleepovers, guests, and the like, the Dolonm Twin Platform Bed is for you. At an affordable cost for two sleep spaces, this twin bed frame has a solid pine design that's easy to assemble. The low platform makes it easy for toddlers to get up and down without the frame being directly on the floor.
Despite the fact that the trundle is its highlight, some reviewers take issue with its construction, citing that the trundle's frame doesn't seem as sturdy as the twin bed frame itself. Likewise, the wooden slats on the main frame are said to be thinner than expected for a twin bed.
Material: Pine Wood | Maximum Weight Recommendation: 200 pounds | Dimensions: 79.5″L x 42″W x 33.5″H
View on Amazon | View on Walmart.com | View on Sears.com
Best for Growing Kids: Elegant Home Products Vintage Twin Size Bed Frame
Elegant Home Products Vintage Twin Size Bed Frame
High Quality Bed Frame: This twin bed frame is made of 100% sturdy metal tube. Durable reliable metal construction.Strong mattress support with many steel slats prevents sagging and increases mattress life.
Outer Dimension: Twin bed frame size:39.57″(Width)x77.56″(Length)x37.79″(Height),10.63″height from the floor for under-bed storage space.
Enough Storage Space: The twin size bed stands 10.63″ off the floor for easy storage. Sufficient under bed storage space to put some boxes or clothes or quilts for you.
Easy Assembly:The twin bed frame comes flat-packed in one box for easy home assembly. All parts with clearly label,easy to assemble with very clear instructions for installation.
Pros

Cons

Design goes beyond toddlerhood
Durable metal construction
Sturdy yet lightweight
Steel slats that won't sag
Storage space clearance
Worry free warranty

Tedious assembly
Can chip easily
Can be squeaky
The Elegant Home Products Vintage Twin Size Bed Frame is the perfect toddler bed if you're searching for a bed your child can age into. The durable metal and beautiful design can last into their teens, keeping you from buying more furniture anytime soon. Sturdy, lightweight, and with storage underneath, it's got all the right features.
Though this twin bed will probably outlast the toddler years, it's not without its issues. Assembly is the chief complaint, with many stating that it's tedious and requires a lot of parts. Some reviewers have said even the lightest of sleepers can still cause this frame to squeak. Others have reported the bed to chip pretty easily too.
Material: Pine Wood | Maximum Weight Recommendation: 300 pounds | Dimensions: 79.5″L x 42″W x 33.5″H
View on Amazon
Best for Sleep and Play: Max & Lily Low Loft Bed
Max & Lily Low Loft Bed
THE LAST BOX SPRING YOU'LL EVER NEED – Unlike a traditional box spring, the Smart box spring is made of solid steel that comes together in no time and is backed by our Zinus "Peace of Mind" 5 year warranty.Item Dimensions : 81.5″L x 84.5″W x 50″H.Maximum weight recommendation:400 pounds
Sturdy & Stable: High, 400-pound resting weight capacity per sleeping surface. Strong plywood slats with metal support bar
Modern, Clean Design: Slatted headboard with flush, color matching hardware for a clean finish
Fun: removable curtains turn under bed area into a play-space. Curtain includes one front panel and one side panel. Easily attaches with hook and loop fastener strip. Hand-sewn, 100% cotton
Pros

Cons

400lb resting weight capacity
Generous guard rails
Anti-slip ladder steps
Ladder and slide interchangeable
Removable curtains for the loft
5-year warranty

Can be wobbly
Smell when unboxing
Instructions could use more detail
Even the most transition-weary toddler won't be able to resist the Max & Lily Low Loft Bed. Complete with playhouse curtains and a slide, it's for play just as much as it is sleep (though I don't think you'll find your toddler sleeping a lot). The high guard rails, anti-slip steps, high weight capacity, and 5-year warranty ensure it'll remain safe too.
This toddler bed isn't all fun, though; it has some room for improvement. Some parents say that on certain surfaces, the stairs up can be wobbly. They've also said the instructions would be more helpful if they contained more detail. Last, there can be a smell when the wood is unboxed that can take days to dissipate.
Material: Pine Wood | Maximum Weight Recommendation: 400 pounds | Dimensions: 81.5″L x 84.5″W x 50″H
View on Amazon | View on MaxandLily.com | View on Target.com
Recommended Accessories
While these are by no means must-haves, these recommended accessories definitely stand to make the transition from crib to "big kid bed" much more smooth.
4 Reasons Why Twin Beds Are Good for Toddlers
If you're wondering why some parents are choosing to skip toddler beds altogether, here are the main reasons why—all of which help the parents just as much as they do the toddler!
Long-term use: Skipping toddler beds saves you time since a twin bed can be used from toddlerhood all the way through their teen years. You won't be making any unnecessary furniture purchases for short-term use this way!
Cost: Coinciding with long-term use, skipping the toddler bed also saves you money—not just on mattress and frame costs but also the cost of bedding sets, mattress pads, and the like.
More space: Using a twin bed in place of a toddler bed offers you and your toddler more space. This is especially helpful if your toddler still likes you to lay with them from time to time.
No more transition: Keeping your toddler's sleep schedule when they're transitioning into a new sleep space may be tough. Why do it a second time around when you can skip the toddler bed and go straight to a twin?
What to Look for in a Toddler Twin Bed
Price: Some twin beds for toddlers can quickly get out of hand when it comes to price. Determine upfront what you want to spend and take into account if the price matches the quality of your prospective purchase.
Height: If you're looking for something your child can grow into, be aware you'll have to accommodate for the height. If you feel your child may be more comfortable closer to the ground, consider a floor bed or low platform.
Safety: Making the move to a bigger bed leaves some room for safety concerns. If you're hoping for some reassurance, look for a bed with removable guard rails, low height, and maybe some not-so-pointy edges.
Durability: Not all beds are made to withstand the wear and tear a toddler can bring on. If your hope is that your twin bed will last your child beyond toddlerhood, be sure to look for something with excellent durability.
FAQs
Are a toddler bed and a twin bed the same thing?
Toddler beds and twin beds aren't the same thing, though many people conflate the two. A toddler bed fits a toddler-size mattress which is usually the same size as your crib mattress, about 28" x 52". A twin bed, on the other hand, fits a twin-size mattress which is bigger than the toddler size, about 38" x 75".
When is it time to switch from a crib to a toddler bed?
Generally, parents will move their kids from the crib to a bigger sleep space anywhere from 18 months to 3 years old. It really hinges on their readiness which can be observed in a few ways. If they're able to climb out of their crib, they're physically outgrowing the crib, or they're asking for one, it might be time to make the switch!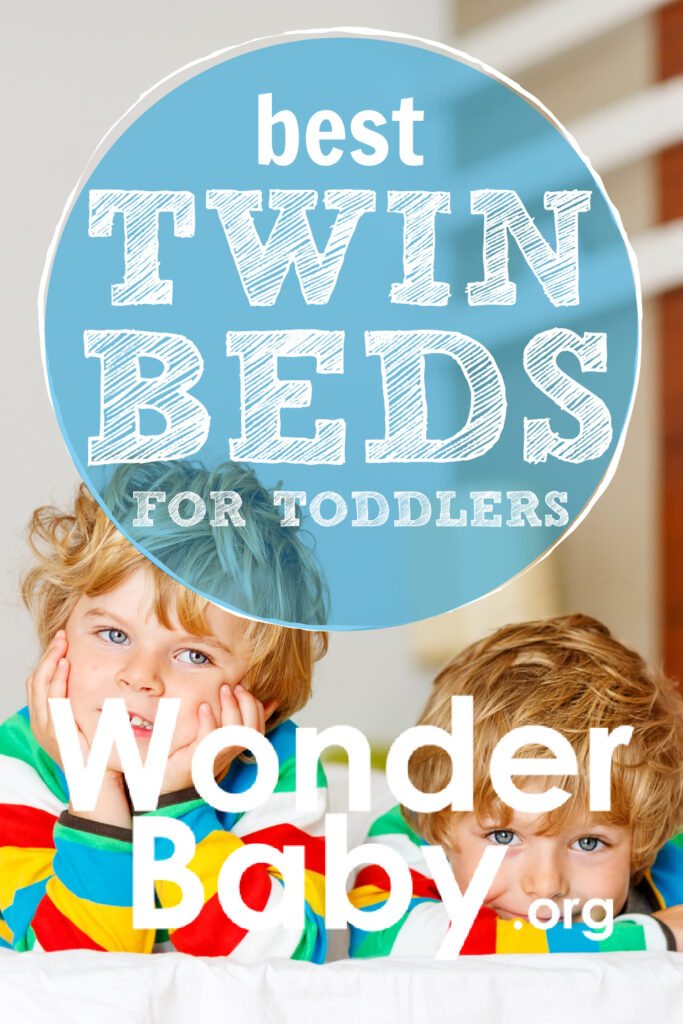 Related Posts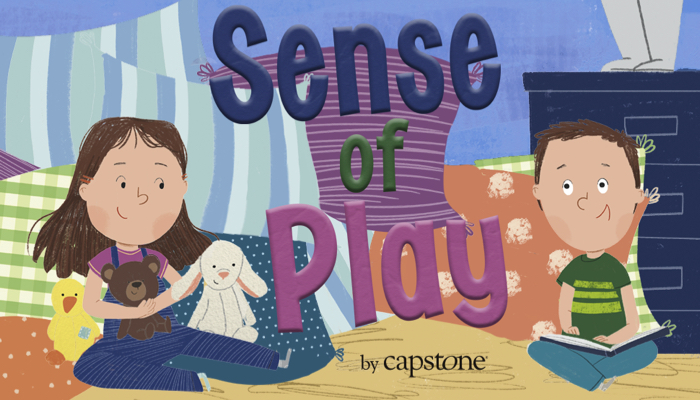 Braille and Literacy, Product Reviews, Visual Impairment
Dana Meachen Rau's book, Sense of Play, follows the adventures of Chip and Joy as they play. Chip is blind, but this doesn't get in the way of their play!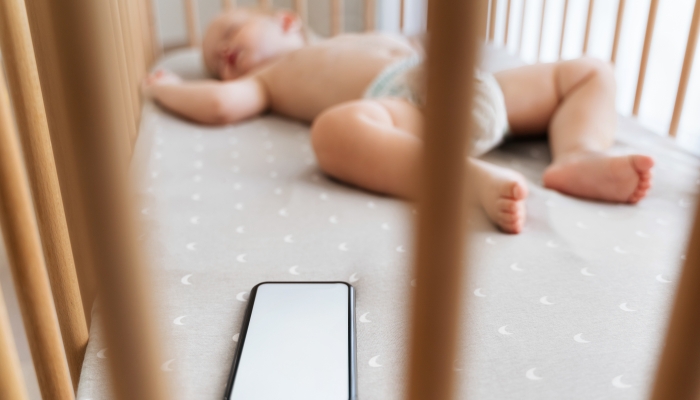 Product Reviews
Wondering whether white noise will help your little one sleep better? Here's our guide to the best baby sound machines to help your baby fall asleep soundly.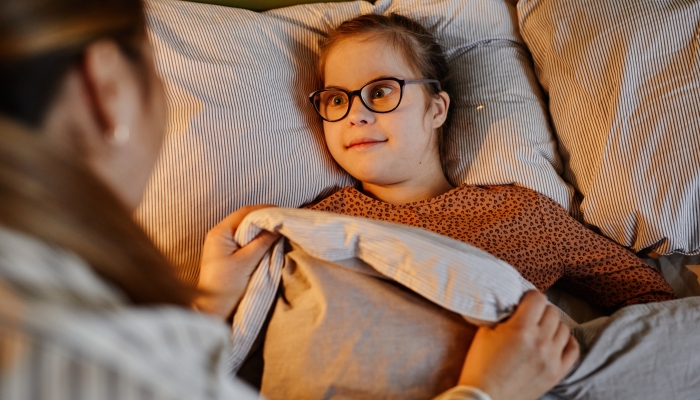 Product Reviews
Heard a lot about weighted blankets and lap pads and wondering how to choose one? Here's our guide to the ins and outs of finding the right weighted blanket.