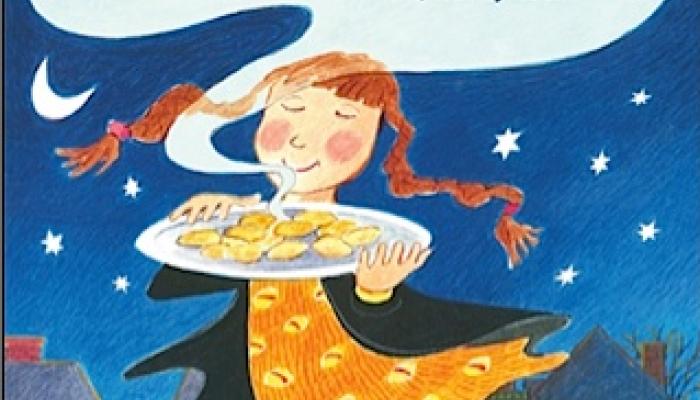 This giveaway is now closed and the winner has been contacted. Congratulations to the winner and thank you to everyone who entered!
This is one of my favorite Hanukkah picture books: The Borrowed Hanukkah Latkes, by Linda Glaser and illustrated by Nancy Coto. National Braille Press is offering this book in both print and braille, so it would make a wonderful gift!
In this story (appropriate for ages 4-8), Rachel and her family try to invite their elderly neighbor, Mrs. Greenberg, over for Hanukkah dinner, but Mrs. Greenberg doesn't want to be a bother so she declines.
The feisty and sweet Rachel has to come up with a plan to get Mrs. Greenberg out of her lonely house on the last night of Hanukkah. The story emphasizes family and community and the fun of being together for the holidays.
Would you like to win a copy of The Borrowed Hanukkah Latkes for your child? Entering this giveaway is easy. Simply use the widget below to enter. We'll be accepting entries until November 18th, 2013. Good luck!