Buyer's Guide to Beeping Easter Eggs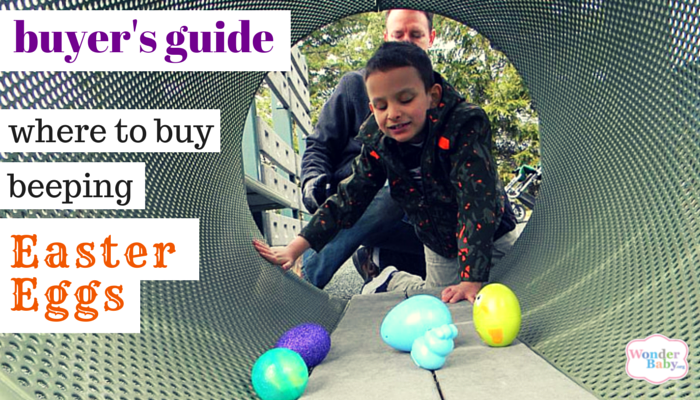 This post may contain affiliate links; please see our terms of use for details.
If you're on the hunt for beeping Easter eggs, then you've come to the right place! The search for these often expensive eggs, as well as the commercial talking or noise-maker eggs, can be a headache, and even more so as Easter Sunday draws closer. So to help make the search a little easier this year, we've sifted through the web and browsed our local stores to bring you this list of where to find beeping, talking and noise-maker eggs for your child with a visual impairment. Happy Hunting!
Beeping Easter Eggs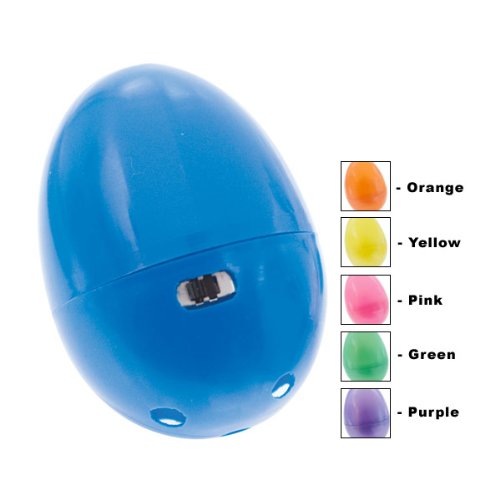 Traditional beeping Easter eggs are large plastic eggs (about 3-4″) with a battery-operated electronic circuit and beeper inside, and are easily controlled by a simple on/off switch. The egg emits a loud, clear constant beeping sound for children to locate the egg by listening, rather than searching by sight. They usually cost between $8 – $18, and can be used year after year with replaceable batteries. Buyers can find beeping eggs online, or you can even build your own.
Detailed instructions for building your own beeping Easter Eggs are listed on the FamilyConnect website. Or you could even make your own beeping eggs by simply placing these key finders in plastic eggs! They will beep when you press the button on the remote and work from up to 131 feet away.
Talking Easter Eggs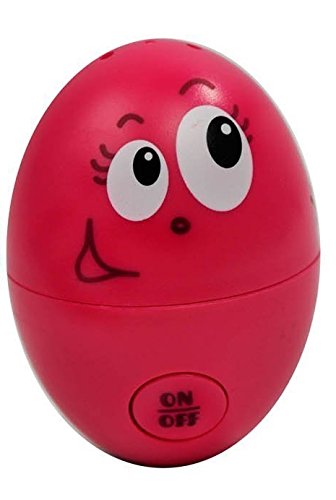 The cute talking "Hide 'Em, Find 'Em Easter Eggs" from JoJo & Friends have been a huge hit the past several years! But hurry because they can be hard to find and once the word's out, they go fast! We've found them in stock online through the following sources, but have had more difficulty in recent years locating new ones:
Amazon
Michaels
Hobby Lobby
Walgreens
Learning Express Toy Store
Target
eBay
Noise-Making Easter Eggs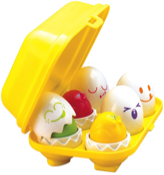 If you're looking for eggs that make sound for Easter activities, and aren't as worried about using them for egg hunts, the "Hide N Squeak" Easter eggs are super fun. Plus, they're less expensive and often easier to find in stores than the others!
Beeping Egg Donations?
If you're planning a large egg hunt and need a lot of beeping eggs, there are a couple organizations that specialize in making and donating beeping eggs. Honestly, even if all you need are 4 or 5 eggs to use with your own child in your front yard, give these guys a call and see if they can help you out!
International Association of Bomb Technicians and Investigators: IABTI uses their knowledge of all things electrical to create beeping eggs by hand. Contact your local police station to find out where your bomb squad is located. I bet you'll be surprised how happy they are to help out!
Audible Eggs: Audible Eggs is located in Florida and through volunteers and corporate sponsorships they make their own beeping eggs for egg hunts in the state. They want to help others start egg hunts all around the country so keep them in mind when looking for help!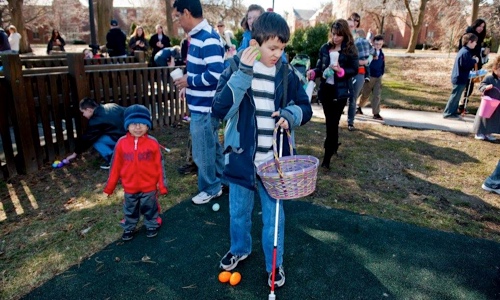 How to Host a Beeping Easter Egg Hunt
Of course, if you're buying audible Easter eggs, then you will want to know how to make the most of them by hosting your own beeping Easter Egg Hunt, whether it's at home or in the community! David Hyche, a parent and beeping egg "egg-spert," (sorry, I really couldn't resist!) gives tips for hosting a great beeping egg hunt, as well as instructions on building your own beeping eggs, on the FamilyConnect website.
Many communities and organizations are hosting beeping egg hunts this year, so be sure to check around to see if there is one being planned near you! 
You can also find tons of really fun audible, tactile, and tasty Easter activity ideas for children with visual impairments on the WonderBaby Pinterest Easter Board.
Be sure to share your pictures and ideas with other parents using #iHearEaster on Twitter and Facebook!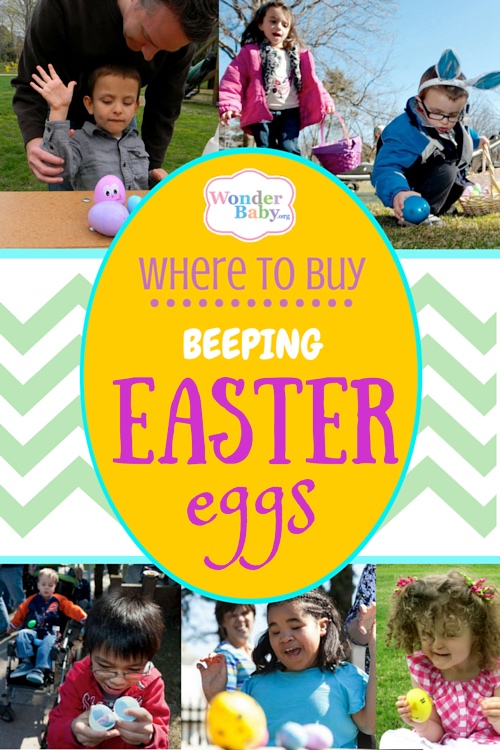 Related Posts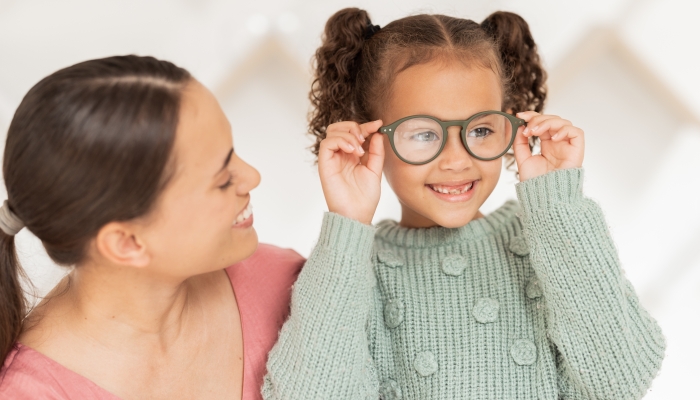 Eye Conditions and Syndromes, Visual Impairment
If you have a child with retinitis pigmentosa (RP), family members, therapists, and eye specialists can help you manage the stress that comes with vision loss.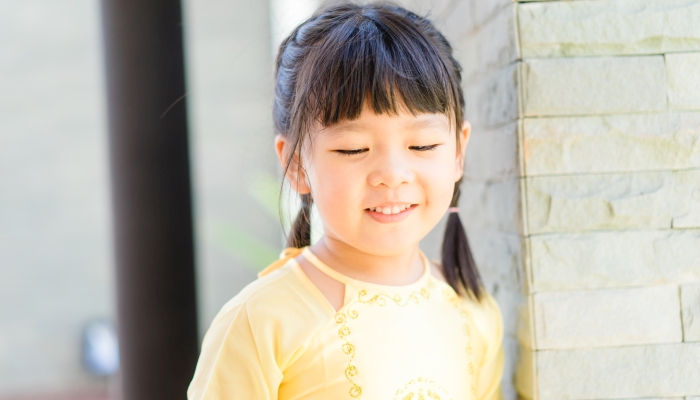 Special Needs, Visual Impairment
Vision impairment in young children can be caused by congenital and acquired conditions. Many services are available to help children with low vision achieve their healthy best.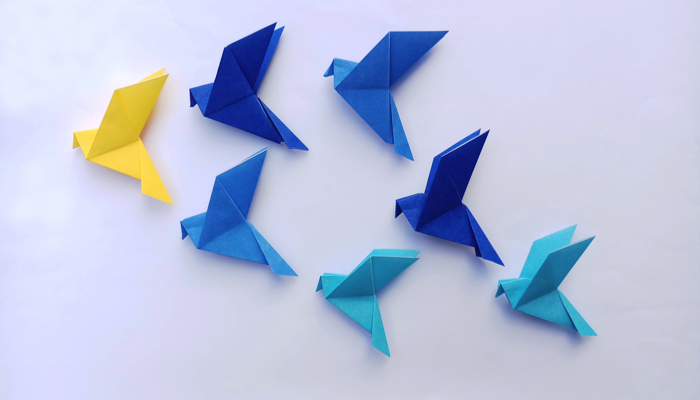 Tactile Art, Visual Impairment
Accessible Origami provides basic text-only step-by-step instructions on how to fold popular origami figures for people who are blind or visually impaired.