Make Your Own Can Puzzle!
This post may contain affiliate links; please see our terms of use for details.
Learning to sort shapes and drop blocks into their corresponding holes is a skill that most children work on during their toddler years. There are many commercial toys designed to teach this skill.
But have you ever noticed that these toys just keep getting more and more complicated? If your child has a vision impairment or struggles with fine motor skills, it can be hard enough for them to grasp a block and drop it in a hole without also having to decide which hole is the proper one!
The solution to this problem is simple… make your own puzzle with only one shape and one hole!
This is an easy project that will take you only minutes. Here's the simple how-to…
---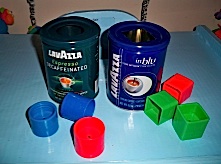 What You'll Need:
Small can with a plastic lid
Toy blocks
Marker
Scissors
Making Your Can Puzzle
Clean your can and remove the lid.
Using your block as a template, mark out the shape of the block on the lid of the can. We used the blocks from our Fisher-Price Baby's First Blocks. It's a good idea to start with a circle because that's the easiest shape.
Cut out the shape and place the lid back on the can. You're done!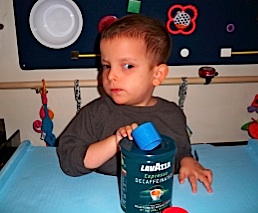 Playing with Your Puzzle
Now with only one shape to worry about, your child can focus on learning how to hold the block, find the can, and place the block in the hole.
Encourage your child to use both hands so they can learn to hold the block in one hand and use the other to find the hole. This technique of using one hand to guide the other is actually an important pre-braille skill!
Once your child has mastered circles, move on to squares, and then triangles. Once you're feeling confident with those three shapes, get a bigger can and try a two-shape puzzle. Now your child will have to decide which shape fits which hole.
This is a great way to take a concept all kids are working on and make it a bit easier so your child can work on it in stages and be more successful!
Safety Tip: If the edges of your cut-out are too sharp, you can line them with duct tape. This may be an issue with shapes that have corners, like squares and triangles.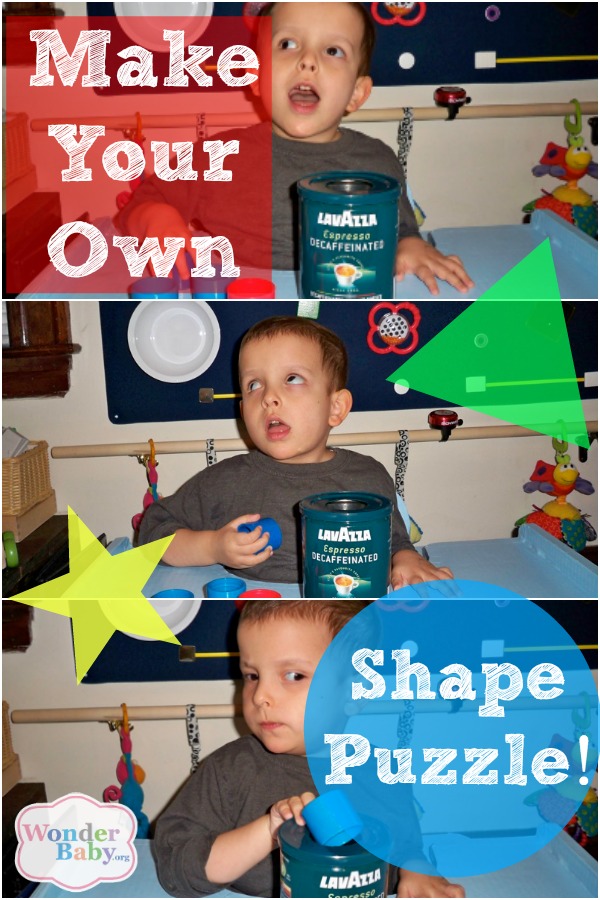 Related Posts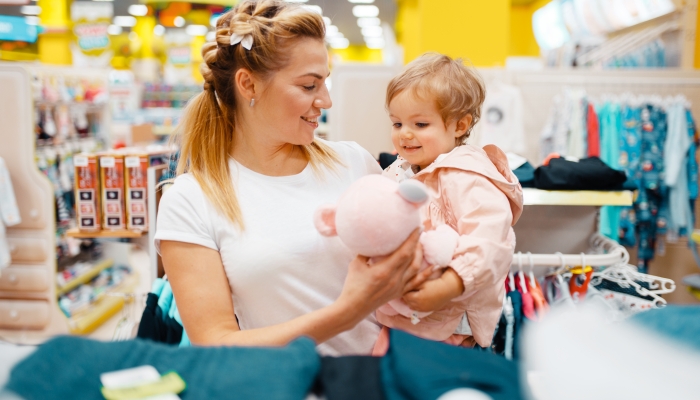 Toys
Ensure your child's well-being with top tips on choosing suitable toys that create a secure, fun play environment with our guide to safe toy selection.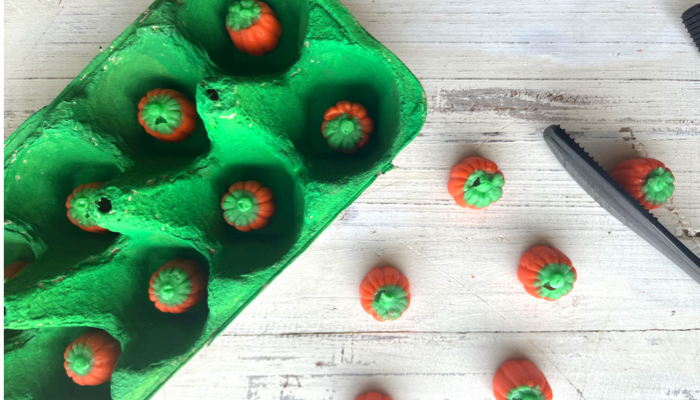 Fine and Gross Motor, Play
This adorable pumpkin picking fine motor activity is a breeze to make! A perfect fall activity for preschoolers and toddlers alike.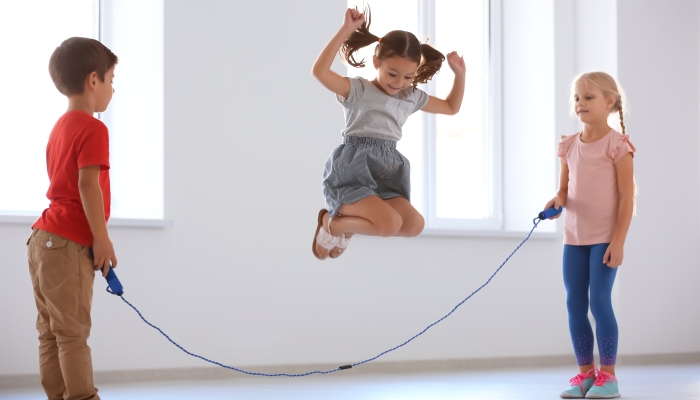 Fine and Gross Motor
Motor skills are an essential part of your child's development, but what exactly are they, and how can you help them to develop? Find all the details here!