Our 9 Favorite Children's Books About Disabilities in 2023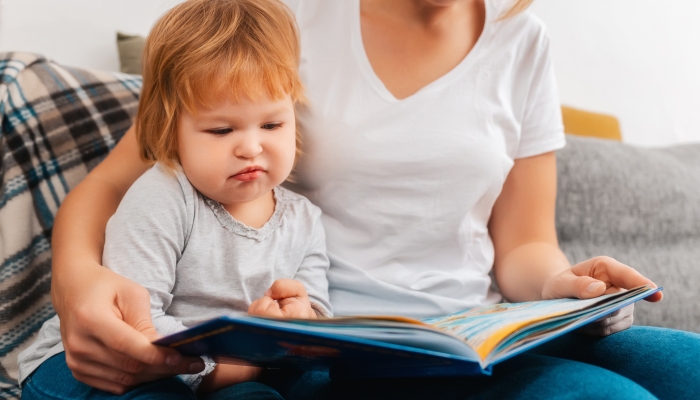 This post may contain affiliate links; please see our terms of use for details.
There are lots of engaging children's books about disabilities available.
Including diverse characters in your child's home library is a great way to normalize differences.
If your child has a disability, representation plays a vital role in their self-image, so stock their home library with characters about children who look and act as they do.
Children's books about disabilities come in all shapes and sizes, from simple picture books to longer reads.
Long gone are the days of monotonous children's books detailing the lives of white, middle-class, non-disabled children. Nowadays, the shelves at your local bookstore showcase all of society—which is excellent.
There may even be a whole section at your local bookstore dedicated to children's books about disabilities. Whether you're looking for picture books to educate your young child or novels your older child can get lost in, there are plenty of positive disability books to choose from.
For too long, children with disabilities struggled to find representation in toys, books, and movies. On the rare occasion that stories or movies featured disabled characters, they were a two-dimensional characters. Luckily, nowadays, it's another story. (Excuse the pun.) With growing awareness of the importance of diversity and representation, children's authors and illustrators strive to include a broader range of people in their stories.
If you look carefully at the books in your local library, you'll notice that many children's books now feature a more diverse cast. For example, you'll spot wheelchair users, kids with hearing aids, and blind people with canes in the background of many books now. This is important because it means disabled people aren't only represented in books about disability.
Not only do diverse books allow children to find representation that matters, but diversity also teaches kids that differences are positive. Disabled characters are as three-dimensional as the other characters in the book, encouraging readers to see past the disability. Be sure to include some books about disabilities in your home collection so you can encourage your child to see past stereotypes and accept people for who they really are.
Most Favorite
Most Inspiring
Most Heartwarming
What happened to you? By James Catchpole
All The Way To The Top by Annette Bay Pimentel
Most Favorite
What happened to you? By James Catchpole
Most Inspiring
All The Way To The Top by Annette Bay Pimentel
Most Heartwarming
Children's Books About Disabilities
Our Favorite: What Happened to You? By James Catchpole
What Happened to You? is a fun, cute, and engaging picture book for younger children. James Catchpole's story encourages kids to see beyond the disability and to avoid asking questions disabled kids might not want to answer. The book is educational but engaging, ensuring your child will want to listen to it again and again.
The author has a disability and was able to draw from his own experiences when writing the book. He has included a helpful author's note educating parents on how to discuss disability with their kids. He also gives pointers on dealing with loud questions about people with physical disabilities when you're out and about with your kids. If you're looking for a book that offers more than just a story, this is the book for you.
You Are Enough: A Book About Inclusion by Margaret O'Hair
Sale
Down syndrome advocate and model Sofia Sanchez inspired this beautiful picture book. The book focuses on how dull the world would be if we were all the same and celebrates the joy of being different.
You Are Enough reminds readers to embrace their differences and be proud of what makes them stand out. In addition, the book focuses on self acceptance and the importance of reaching your potential and not holding yourself back.
The book includes ideas of how children can be inclusive, accepting, and kind to others. It's great that it features specific examples your kids can use in their everyday lives. The book includes additional information about Sofia Sanchez and the fantastic things she has achieved so far.
Dancing With Daddy by Anitra Rowe Schulte
Dancing With Daddy is a gorgeous picture book about a little girl called Elsie who can't wait to attend her first father-daughter dance. Follow Elsie as she picks out the perfect dress and practices her dance moves in her wheelchair. But when a winter storm blows in, Elsie wonders whether she'll be able to get to the dance.
This sweet book is written by the parent of a daughter with Wolf-Hirschhorn syndrome, a genetic condition that affects many parts of the body. This fantastic children's book shows that children with disabilities are three-dimensional, with hopes and dreams just like other children.
All The Way To The Top by Annette Bay Pimentel
Sale
All The Way To The Top tells the inspiring true story of activist Jennifer Keelan-Chaffins and the Capitol Crawl. With gorgeous illustrations and a real-life inspirational activist, this picture book is a must-have for your home library.
Featuring a foreword from Jennifer herself and the history of the disability rights movement, this inspiring book is educational as well as entertaining. This wonderful book teaches how one girl's fight for equality brought real change.
For wheelchair users, it's not the disability that slows them down, it's the inaccessibility of the world around them. Simple changes like ramps, lift, and wider doorways can make public spaces more accessible for wheelchair users.
When the Americans with Disabilities Act was proposed, Jennifer knew it would make public spaces more accessible to people with disabilities. So Jennifer joined the Capitol Crawl as protesters threw aside their wheelchairs and walking aids and crawled up the steps to the Capitol building in Washington. Jennifer was the youngest protester there that day at only eight years old.
All The Way To The Top is the perfect addition to the social justice children's books section of your home library. Educate your kids about the history of the disability rights movement while also inspiring them to make sure their voice is heard as they grow up.
My Three Best Friends and Me, Zulay by Cari Best
Sale
My Three Best Friends and Me, Zulay is a heartwarming tale that follows Zulay and her three best friends in first grade. When asked what they want to do on field day, Zulay (who is blind) surprises everyone by saying she wants to run a race. With the help of her special aid and her supportive friends, Zulay wows everyone by achieving her dream.
This book is a must-have thanks to the positive representation of disability, the diverse characters in the book, and the heartwarming message of life-changing friendship and support at the center of the tale. Zulay is an inspiring character as she is learning to use a cane and works hard to smash her goal. Zulay is not a one-dimensional blind girl character; instead, she is a well-rounded, fun girl your kids will want to befriend.
Middle Grade Children's Books About Disabilities
Our Favorite: Wonder by R J Palacio
Sale
Wonder by R J Palacio
Hardcover Book
Palacio, R. J. (Author)
English (Publication Language)
320 Pages – 02/14/2012 (Publication Date) – Knopf Books for Young Readers (Publisher)
Aimed at 9-11-year-olds, this New York Times Bestseller attracted fans of all ages. Auggie Pullman, "an ordinary boy with an extraordinary face," starts mainstream school for the first time in 5th grade. Wonder follows him on his journey as he tries to fit in at mainstream school. Narrated by Auggie, Wonder is a moving tale about a community's struggle with compassion and acceptance.
This heartwarming story was turned into a movie starring Julia Roberts and Owen Wilson. If your kid isn't big on reading, head straight for the movie. Make sure you have tissues handy because it's a tearjerker.
The War That Saved My Life by Kimberley Brubaker Bradley
Another New York Times Bestseller showing children's books aren't just for kids, The War That Saved My Life is a tear-jerker your kid won't want to put down. Join ten-year-old Ada as she triumphs against all odds.
Set in World War II, the story follows Ada, who has never left her one-room apartment because of her mother's shame over Ada's twisted foot. When Ada's little brother Jamie is evacuated during the war, Ada sneaks out and joins him. Follow Ada on her adventure as she discovers the world away from her cruel mother.
This book opens up conversations around disability, prejudice, and how kids with disabilities can thrive. It's a real page-turner, and your kid will root for Ada throughout.
Hello, Universe by Erin Entrada Kelly
Sale
Hello, Universe is told from four intertwining points of view, as four protagonists are brought together after a neighborhood prank goes horribly wrong. Virgil, a shy and kind-hearted kid from the neighborhood, gets trapped at the bottom of a well with his pet guinea pig after jock Chet's prank goes wrong.
Valencia, who is deaf, brave, and kind of lonely, joins forces with Kaori, a self-proclaimed psychic and her little sister, Gen, to rescue Virgil from the well. Kaori, Gen, and Valencia become good friends as they fight to save Virgil. Hello, Universe celebrates difference, bravery, and perseverance. Written in an authentic tone, Hello, Universe is a funny story that will have middle schoolers rooting for the new friends.
A Kind Of Spark by Elle McNicoll
Sale
A Kind Of Spark follows a neurodivergent girl as she campaigns for a memorial for the women burnt as witches in her Scottish hometown.
Addie has autism spectrum disorder and is sensitive to her surroundings. When she learns about the witch trials in school, she can't stop thinking about the women. They weren't really witches; they were just different. Like Addie.
Follow Addie as she campaigns in her hometown for a memorial to remember the women who died in the witch trials. Written by neurodivergent author Ellie McNicoll, this book gives an insight into life as a neurodivergent child. Through interactions with different characters, readers can learn more about how to be supportive of neurodiverse friends.
Children's Books About Disabilities: Learning and Accepting Differences
It is more important than ever to teach your children to accept differences. The best way to do this is to spend time with all kinds of people. The more time your child spends with people, the more they will get to know them. This will help your child to see the whole person, not simply what makes them "different" from your child.
Children's books about disabilities are another great to educate your child about disabilities. Representation matters, and reading books featuring disabled characters will help to normalize disability for your child. Pick stories that include positive interactions between non-disabled and disabled characters. These books will provide your child with a blueprint to use in the future.
Why Is It Important for Children to Learn About Disabilities?
Children are naturally curious and want to know about the world. Historically, parents were uncomfortable having discussions around disability, and this meant their children grew up understanding that disability was an uncomfortable subject. You have the power to end this cycle and work towards a more inclusive world.
Encourage your child to grow up to be a compassionate and empathetic person by tackling conversations about disability head-on. Ensure your child knows and spends time with people with disabilities, particularly disabled kids. Don't teach your child to pity or avoid disabled people; instead, raise them to see past the disability.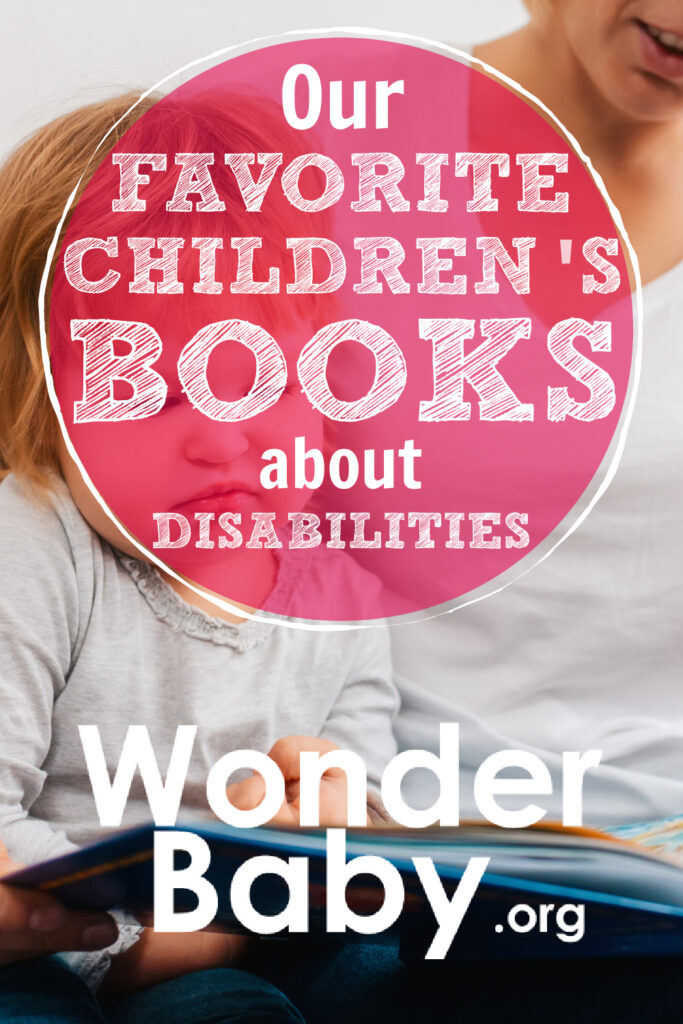 Related Posts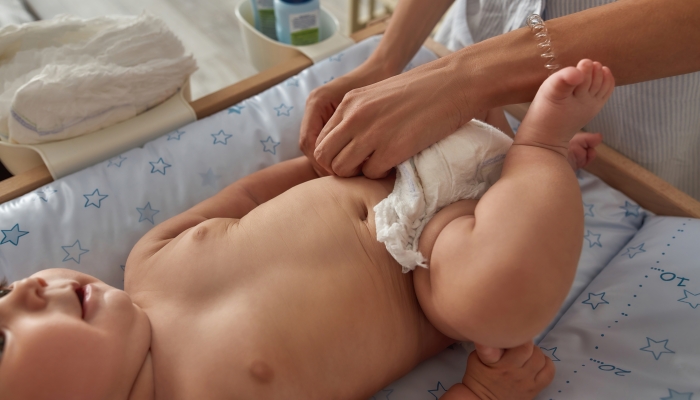 Product Reviews
Pull-ups with velcro sides make potty training easy! We've done the research and found the best ones for your little one.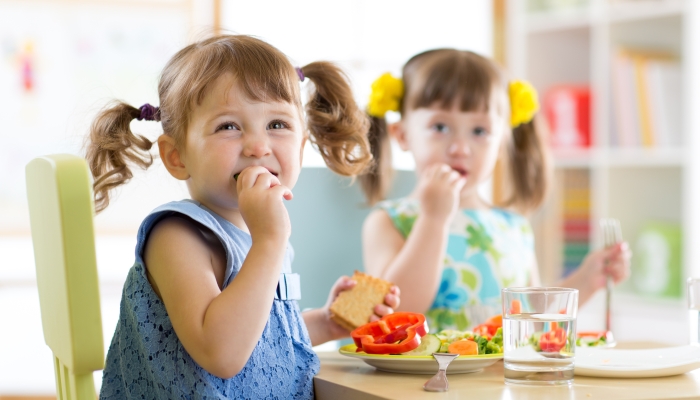 Product Reviews
There are lots of snacks you can feel good about giving your kids. Start with this solid selection of organic snacks for kids (and parents) to get you started!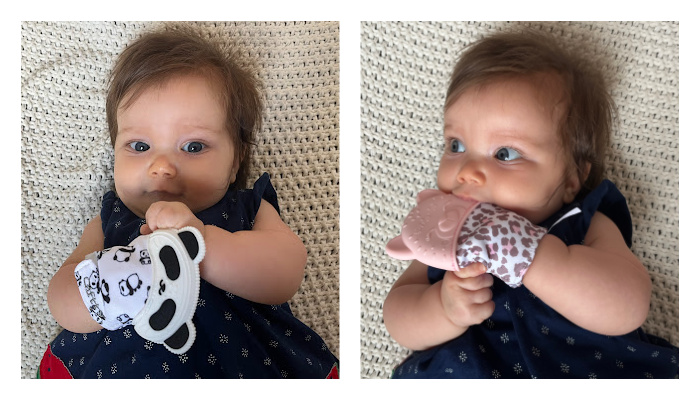 Product Reviews
Looking for the best teething mittens for your baby? Here are our top picks, which are sure to delight your little one and soothe their sore gums!