The Day the Crayons Quit Giveaway!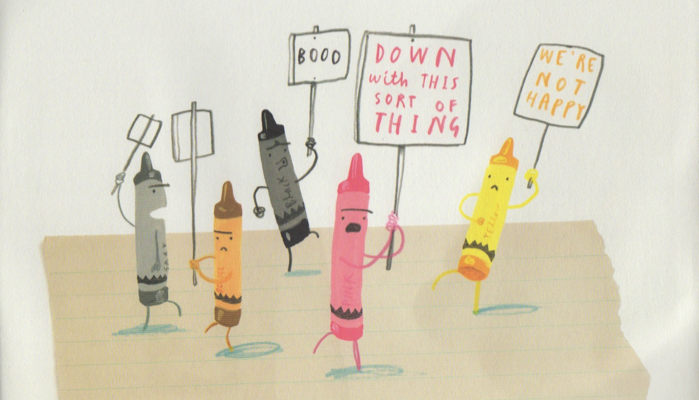 This giveaway is now closed and the winner has been contacted. Congratulations to the winner and thank you to everyone who entered!
"My child is blind, so he doesn't need to know about colors."
Maybe you've heard this statement before and maybe you even think this is true… but it's not! Colors are an important part of our environment and culture. Just think about all the colorful references in language, for example: red hot, green with envy, singing the blues. Helping your child understand colors will also help them navigate a world full of red stop signs, grey skies and yellow caution tape. It's good to know what this all means!
And one more very, very important point: Coloring is fun and a big part of childhood!
National Braille Press recognizes the importance of colors and also how difficult it can be for sighted parents to explain colors to their blind children. Their newest book in their Great Expectations series is designed to tackle this problem head on. The Day the Crayons Quit is a funny story about a box of crayons who are angry with their owner, Duncan, for various reasons—Red feels like he works too much coloring strawberries, firetrucks and Santa Claus while Beige complains that the only thing he gets to color is wheat!
The book is the perfect jumping off point for discussing what colors are and how we use them (Santa is red while wheat is beige). But NBP gives you even more colorful resources!
The Day the Crayons Quit (which comes in print with brailled pages in Unified English Braille) is accompanied by a box of triangular crayons (so they won't roll away and they are easier to braille) plus a nifty brailled crayon organizer and two cute raised-line coloring pages!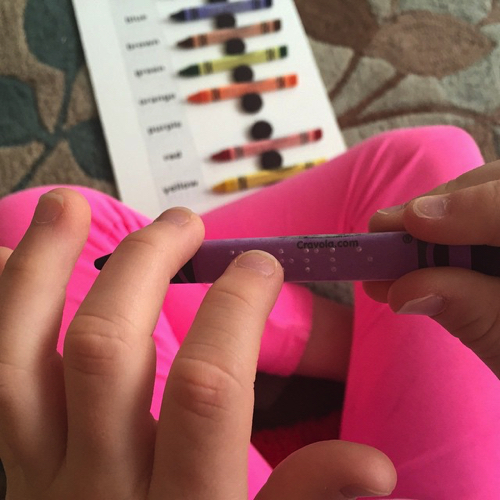 Hillary's daughter, Madilyn, has been enjoying coloring with her new set of crayons. Hillary says, "Madilyn is using the crayon board from National Braille Press to organize her crayons. I added braille labels to them as well so she doesn't get them mixed up off the board. She colors pictures using raised line drawings, but also likes to make her own pictures, too!"
And if you're looking for even more advice in traversing the world of colors, you're in luck! NBP has a great list of resources, games and activities on their Great Expectations website that can help you find ways to enhance your story time and really make the characters in The Day the Crayons Quit come alive!
Some of my favorites are…
They also have a guide that will help you describe the pictures in the Crayons book as well as a fun original color song that you can download and sing along to!
National Braille Press is generously offering one Crayons set to one lucky WonderBaby reader! You'll get The Day the Crayons Quit (in print and braille), a box of 8 triangular crayons, a brailled crayon organizer and 2 raised-line coloring pages. Would you like to win this colorful set? Entering this giveaway is easy. Simply use the widget below to enter. We'll be accepting entries until June 25th, 2015. Good luck!
Related Posts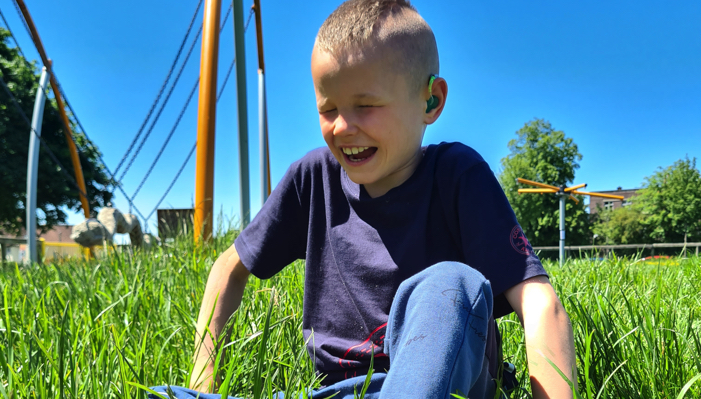 Giveaways
Find out how one mother turned her grief and search for support into a best selling book and an online community.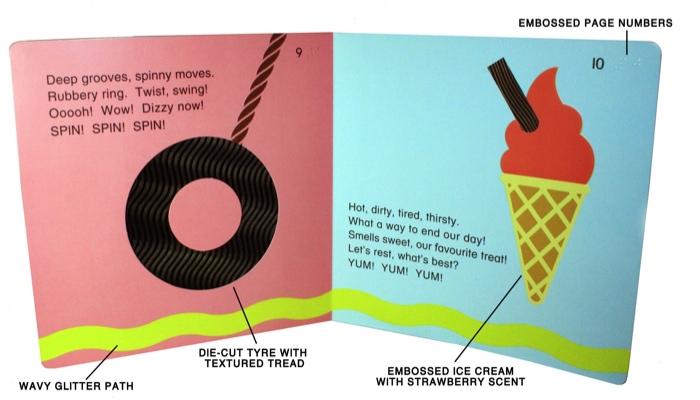 Giveaways
Enter to win the touch-and-feel book Off to the Park! This book was designed specifically for children who are blind or have low vision. Contest ends March 2nd 2016.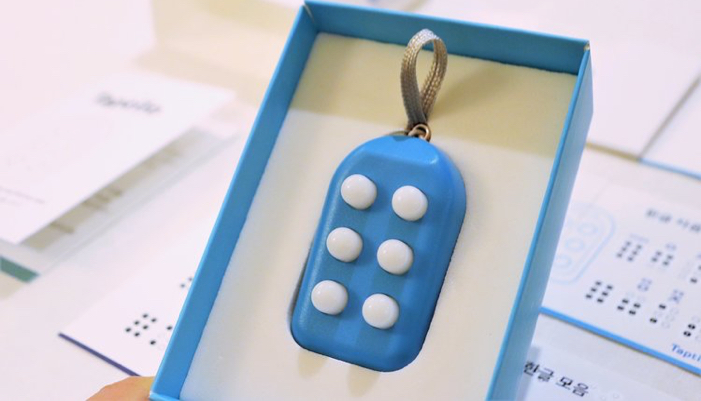 Giveaways
Enter to win a braille starter kit. Each kit comes with one braille block keychain and a set of braille learning materials in both print and braille.