DidiPop and Jimmies Giveaway!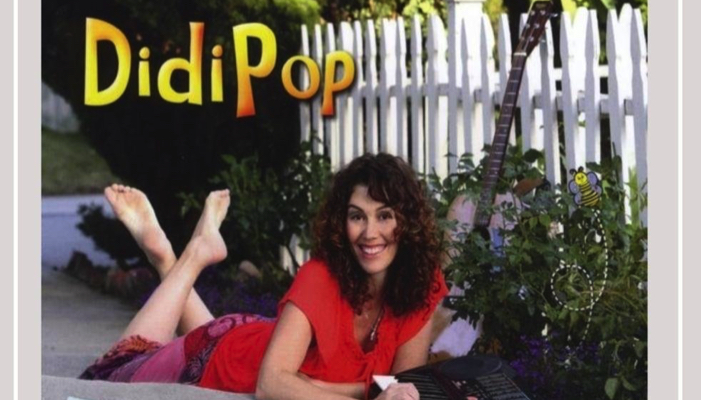 This post may contain affiliate links; please see our terms of use for details.
This giveaway is now closed and the winners have been contacted. Congratulations to Debbie, Linda & Kim and thank you to everyone who entered!
DidiPop is one of those musicians who just seems so real – and she is! She's a devoted mom and she's full of energy and enthusiasm. When you meet her or hear her perform you just want to bottle her up and take her home with you, or at least get her on your team!
Didi's music captures this devotion and energy and turns it into lively tunes you can share with your own family… or hum to yourself while you're getting your chores done. Her music tends to encourage me to do more and be the best I can be.
But it's not like she's singing about how to better yourself. No, she's just singing about life and all it's little ups and downs, and I think that's what makes it so appealing to both kids and their moms (and dads too). Her newest album, Everyday Adventures, really captures the excitement of everyday challenges and successes. She sings about normal things, like feeding the dog and doing homework, and elevates them to things that deserve to be sung about!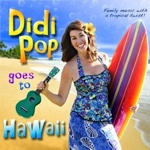 Her last album, DidiPop Goes to Hawai'i, is another exciting set of songs about a trip to Hawai'i. The CD begins with a song about going to Maui and then follows Didi and her family to the beach and along the streets of Maui (where they meet pigs and other fun things). Her Hawaiian Alphabet Song is really fun and educational too!
The Jimmies are another awesome band with a lead female vocal, but their sound is a bit more rock to Didi's pop. Actually, the Jimmies like to play around with genres, so you'll hear songs that sound very classic rock, some hip hop, and even some country on their CDs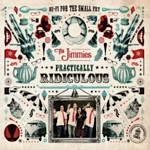 Their newest album, Practically Ridiculous, is such a fun collection of up beat dance-to-able songs. Minivan Hot Rod is super-cool in a very Gwen Stefani sort of way and will get you and your kids in the mood for dancing, because, as they say, Kids Wanna Rock. I also love the uplifting song Bonfire. It's a good one to listen to when you need a little encouragement.
Would you like to win free CDs from DidiPop and The Jimmies for your child? Entering this giveaway is easy. Simply send me an email letting me know that you want to enter this contest or leave a comment below. I'll be accepting entries until December 12th at midnight.

Rules for the DidiPop & Jimmies Giveaway:
One entry per person. There will be three winners for this giveaway. Each winner will receive two DidiPop CDs and one Jimmies CD. CDs can only be mailed in the US and Canada at this time.
Would you like to earn one extra entry? You can do one of the following…
Let your friends know about the contest on Facebook or Twitter;
Or post about this contest on your own blog or website.
Be sure to send me an email to let me know what you did for your extra entry.
This contest will end December 12th at midnight. The winner will be contacted on December 13th.
Good luck!
Related Posts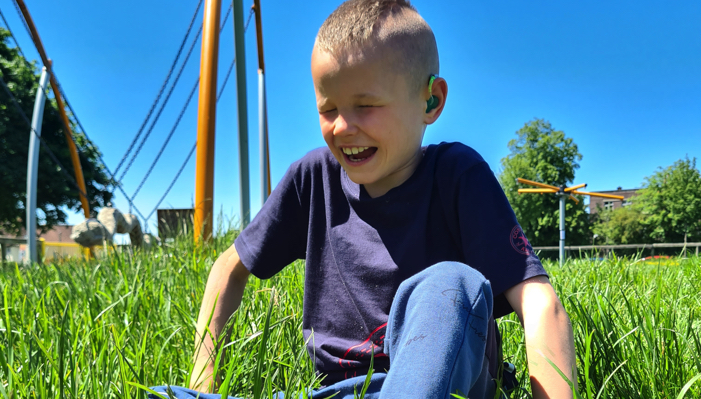 Giveaways
Find out how one mother turned her grief and search for support into a best selling book and an online community.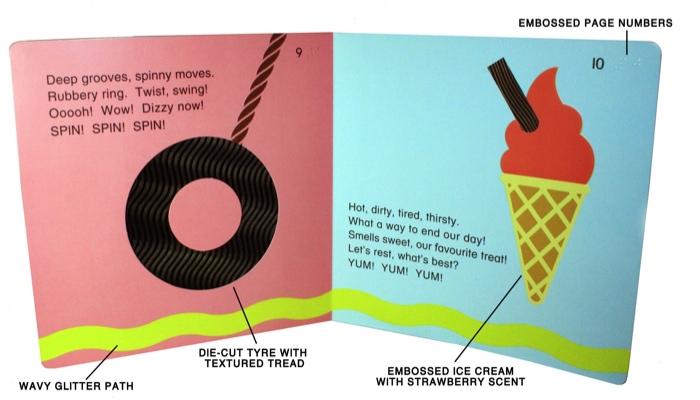 Giveaways
Enter to win the touch-and-feel book Off to the Park! This book was designed specifically for children who are blind or have low vision. Contest ends March 2nd 2016.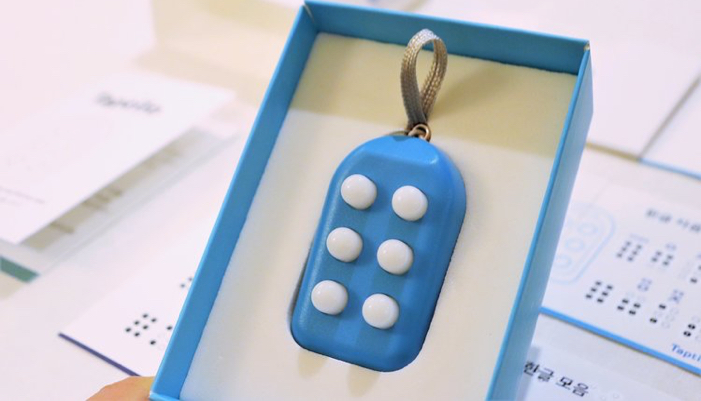 Giveaways
Enter to win a braille starter kit. Each kit comes with one braille block keychain and a set of braille learning materials in both print and braille.