Win a free download of EDA PLAY PAULI and EDA PLAY ELIS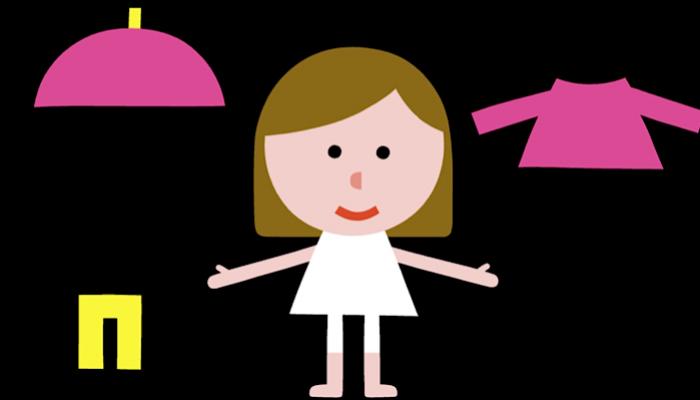 This post may contain affiliate links; please see our terms of use for details.
This giveaway has ended and the winners have been contacted. Congratulations to the winners and thank you to everyone who entered!
EDA PLAY PAULI and EDA PLAY ELIS are great apps for kids who are visually impaired. Keep reading for more info on these apps or click here to enter to win them for free!
EDA PLAY PAULI is designed as an interactive story about a little girl named Pauli. It starts out at the beginning of her day when the user is invited to 'find' the cockerel (a rooster) and have him call the sun to come out by tapping the screen. Kids of all abilities will love the cause-and-effect structure as they're rewarded for the efforts with fun, clear sounds and congratulatory remarks for a job well done!
The story continues as Pauli gets out of bed and ready for the day. Players follow along with Pauli, helping her complete tasks by tapping the screen. A narrator tells about each scene and prompts the child to tap the screen with reminders if no activity is being received. The story of Pauli's day helps build children's comprehension, sequencing and executive functioning skills through an interactive, clean approach.
Each scene of the story requires the player to tap once on the screen to reveal a picture or complete a task. For some scenes, the player will be prompted to tap again and again to solve a puzzle like stacking blocks or reveal a large picture piece by piece. However, the user may still tap anywhere on the screen rather than one specific area, which could be harder for those with motor control challenges.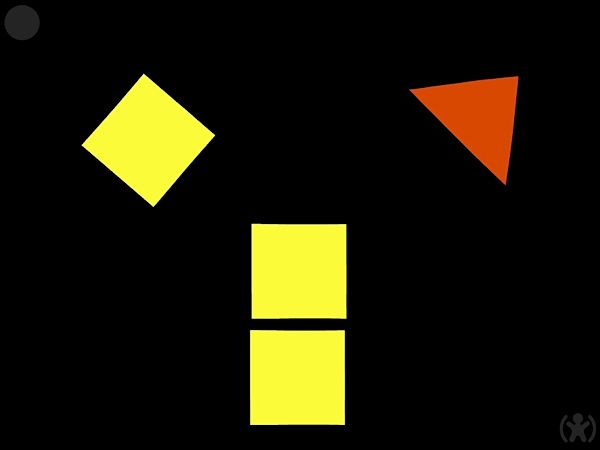 ---
EDA PLAY ELIS is deceptively simple: The player is confronted by a number of doors and has to tap the screen to open each door. What is hiding behind the door?
What makes this app special is that it is designed for young children who have low vision or CVI and who are learning how to use their vision. The screen is black with high-contrast objects displayed on the screen. The objects may move around the screen to encourage tracking and they are always accompanied by sounds.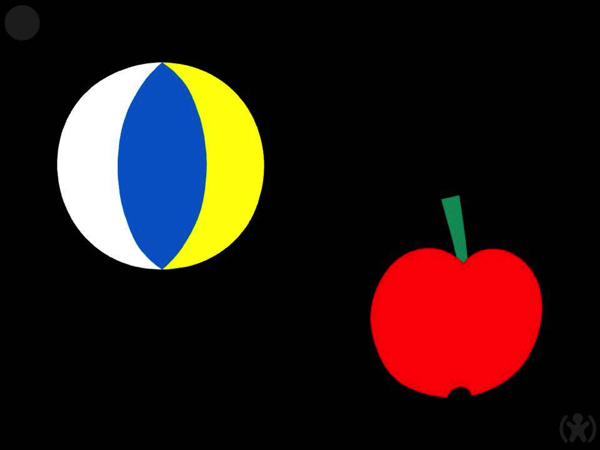 Each door opens to a new game or activity which increases in complexity as you play. To begin the game, tap anywhere on the screen to open the first door. You find a ball and an apple and are asked to identify which is the ball. Once you've tapped on the ball, the apple disappears and the ball bounces up and down paired with a bouncing sound.
As you progress through more doors, your tasks become more complex and also require the player to use more visual and fine motor skills. For example, behind one door is Sam the dog. Sam has run away and you need to help catch him. The white dog moves around the screen and your child needs to follow his movements and tap on the dog in order to get him to stop and bark.
---
Both of these apps are wonderful additions to your iPad collection for your blind or visually impaired child. And you can win a free download of both! Entering this giveaway is easy. Simply use the widget below to enter. We'll be accepting entries until December 11th, 2017. Good luck!
Related Posts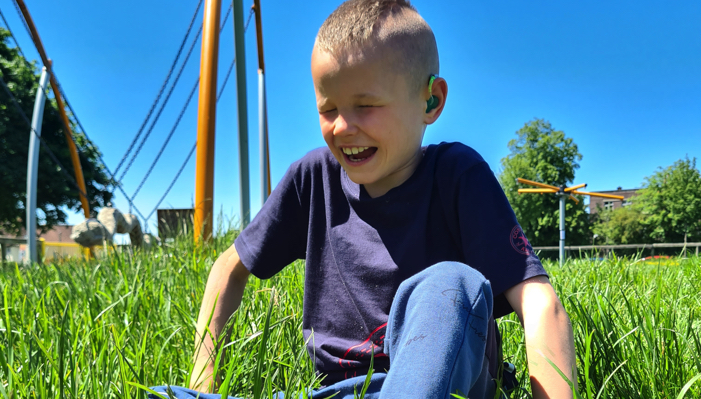 Giveaways
Find out how one mother turned her grief and search for support into a best selling book and an online community.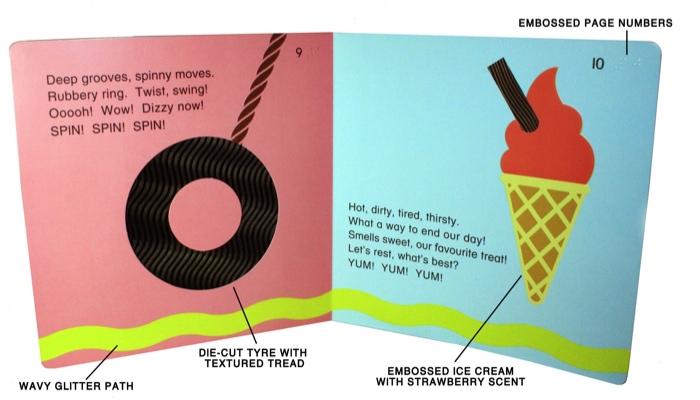 Giveaways
Enter to win the touch-and-feel book Off to the Park! This book was designed specifically for children who are blind or have low vision. Contest ends March 2nd 2016.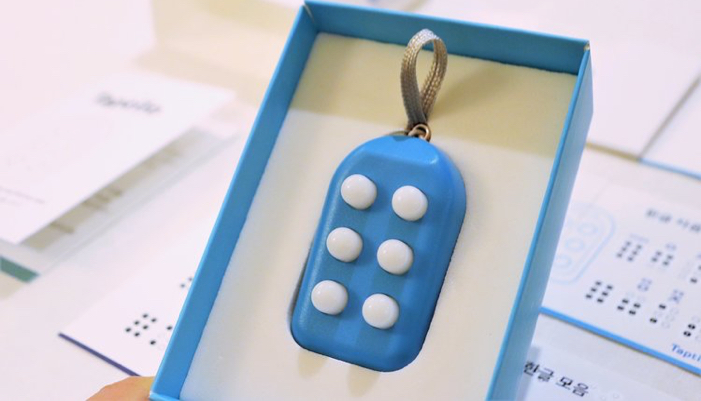 Giveaways
Enter to win a braille starter kit. Each kit comes with one braille block keychain and a set of braille learning materials in both print and braille.