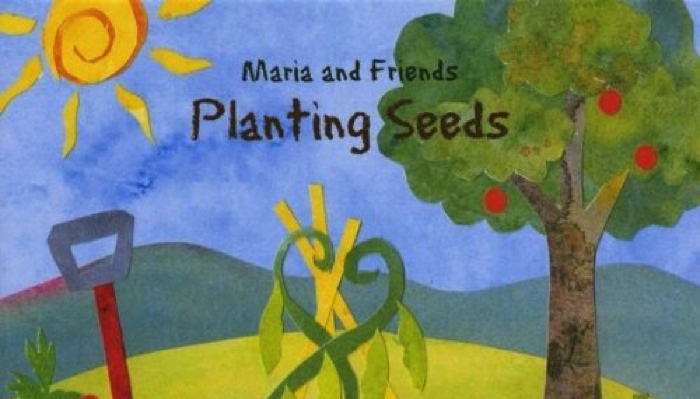 This post may contain affiliate links; please see our terms of use for details.
This giveaway is now closed and the winners have been contacted. Congratulations to the winners and thank you to everyone who entered!
Are you excited about getting outside with your child to plant your very own garden? Do you need some planting music to get you in the mood? You do? Great!
We're giving away two copies of Maria Sangiolo's wonderful (and bound to be a classic) gardening CD, Planting Seeds. We absolutely love this CD! All of the songs relate to gardening in some way, from growing your own vegetables to maintaining your compost heap.
What? You don't think a song about compost could be any good? Well, you'll just have to give it a listen then!
I love that this CD has such a clear theme and earthy lessons: Eat well and take care of yourself and the earth.
But probably even more importantly, since it is a music album after all, the songs are just good! Maria enlists many of her musical friends for this project, including Alastair Moock, SteveSongs (aka Mr. Steve on PBS), Rani Arbo, Anand Nayak, and many others. If you don't recognize some of these names you'll want to check them out—they're amazing!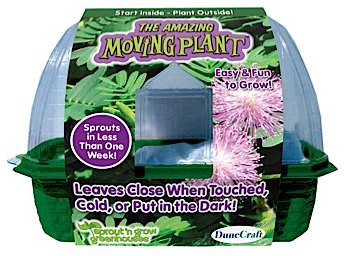 And to help get your gardening projects off the ground, we're also giving away two Greenhouse Kits from DuneCraft. These kits come complete with soil, seeds and a plastic greenhouse to grow your plants in—perfect for a sunny windowsill or porch!
We've chosen the Amazing Moving Plant Kit because they are easy to grow and actually a lot of fun to play with since the plants move when you touch them! Just touch the leaves and you can feel them close up under your fingers—what an added bonus for kids who are visually impaired!
Would you like to win the Planting Seeds CD and Amazing Moving Plant Kit for your child? Entering this giveaway is easy. Simply send me an email letting me know that you want to enter this contest or leave a comment below. I'll be accepting entries until June 28th at midnight.

Rules for the Gardening Giveaway:
One entry per person. There will be two winners for this giveaway. Each winner will receive one CD and one greenhouse kit. We can only ship in the US and Canada.
Would you like to earn one extra entry? You can do one of the following…
Like WonderBaby on Facebook;
Follow WonderBaby on Pinterest;
Follow WonderBaby on Twitter;
Post about the contest on Facebook, Twitter or Pinterest;
Or post about this contest on your own blog or website.
Be sure to send me an email to let me know what you did for your extra entry.
This contest will end June 28th at midnight. The winners will be contacted on June 29th.
Good luck!
Related Posts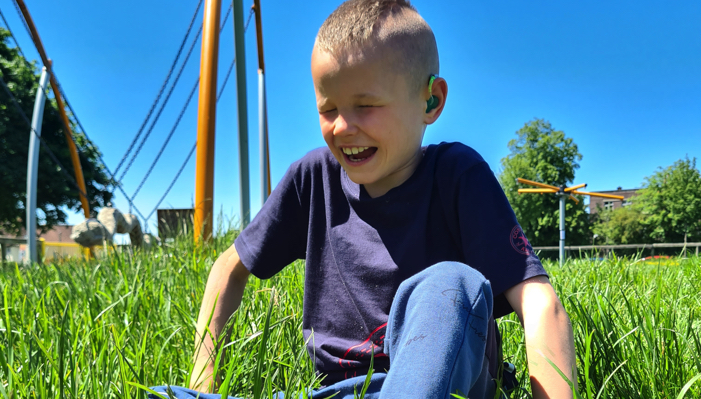 Giveaways
Find out how one mother turned her grief and search for support into a best selling book and an online community.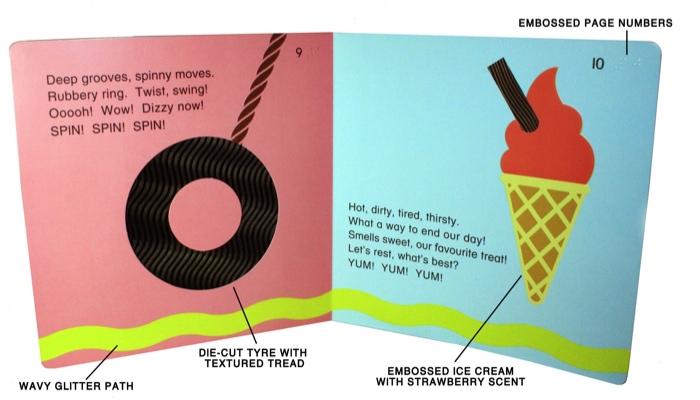 Giveaways
Enter to win the touch-and-feel book Off to the Park! This book was designed specifically for children who are blind or have low vision. Contest ends March 2nd 2016.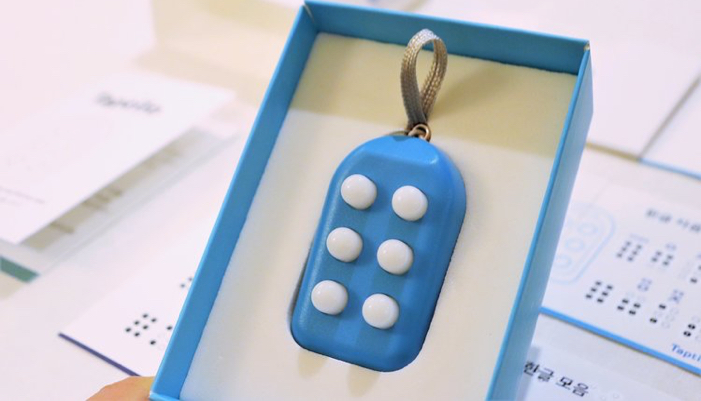 Giveaways
Enter to win a braille starter kit. Each kit comes with one braille block keychain and a set of braille learning materials in both print and braille.