5 Best Breastfeeding Therapy Pads to Increase Milk Supply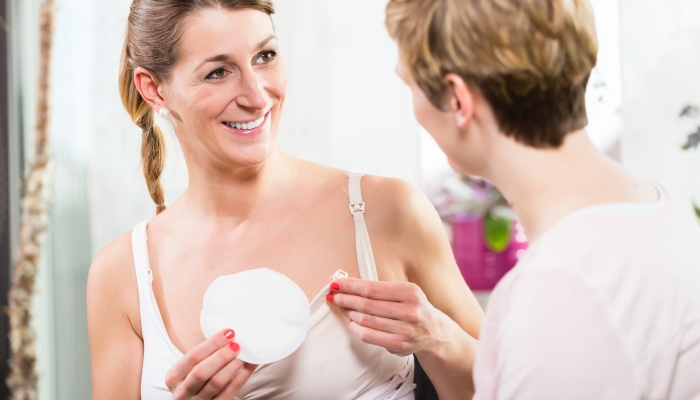 This post may contain affiliate links; please see our terms of use for details.
Breastfeeding is challenging for many new mothers, and some find it downright painful. If you want to breastfeed your baby but have problems with milk flow, sore nipples, or supply, you are probably willing to try almost anything to make enough milk for your baby.
Luckily, you don't have to resort to extreme measures to solve breastfeeding problems like discomfort and difficult letdown. Warm pads can help get the milk flowing and help with many issues that cause breast discomfort and painful breastfeeding.
Instead of just using a warm rice pack, you can purchase special pads made specifically for breastfeeding women. Here, we'll review the 5 best breastfeeding therapy pads to increase milk supply.
Most Convenient
Most Versatile
Most Natural
Lansinoh TheraPearl Breast Therapy Pack
Bamboobies Soothing Nursing Pillow
Most Convenient
Lansinoh TheraPearl Breast Therapy Pack
Most Versatile
Most Natural
Bamboobies Soothing Nursing Pillow
Heating Pads for Breastfeeding Moms
Both ice packs and heating pads are essential supplies for any nursing mother. Engorgement is best treated by cold therapy, but heating pads are better for most other breastfeeding problems.
Whether you're dealing with pain and discomfort, clogged ducts, or low milk supply, here are five of the best breastfeeding therapy pads you can try:
Lansinoh TheraPearl Breast Therapy Pack
Sale
Lansinoh TheraPearl Breast Therapy Pack
COLD THERAPY – Use as an ice pack to relieve engorgement, swelling and pain in the early days of breastfeeding
HOT THERAPY – Use as a heating pad to relieve clogged ducts and mastitis and encourage milk let-down during breastfeeding
BREAST PUMP AID – Use hot to encourage milk let-down and reduce time spent pumping
RELIEF FOR TENDER BREASTS – TheraPearl Breast Therapy packs provide therapeutic relief for the most common breastfeeding challenges
Lansinoh TheraPearl Breast Therapy Pack fits inside of your breast pump to allow you to warm your breast tissue while you pump. This warmth can increase your let down and soothe any soreness you might feel during pumping.
The TheraPearl keeps your breast tissue warm while you are using your breast pump to keep your milk flowing well through your entire session.
Quantity: 2 pieces | Batteries Required?: No
View on Amazon | View on Walmart.com | View on buybuyBABY.com
Frida Mom Instant Heat Breast Warmers
Frida Mom Instant Heat Breast Warmers
CLICK-TO-HEAT RELIEF: Instant heat in 3 seconds that speeds up let-down and relieves clogged ducts – no microwave needed – super convenient.
4 HEAT PACKS – 2 SMALL + 2 LARGE: Small pack for targeted areas + on-the-go; Large packs for before + after nursing or pumping.
REUSABLE PACKS: Simply drop in boiling water to reactivate – up to 30 times. Heat lasts up to 20 minutes for each use.
PUMP IT UP: Compatible with most breast pumps – use both small + large packs together while pumping to encourage milk let-down and reduce swelling
These Frida Mom Instant Heat Breast Warmers are great for moms who are always on the go. They do not require a microwave or other source of heat. Simply throw them in boiling water to reset the solution before you go out. Then snap them and place them near your breast, and you'll start to feel the heat almost instantly.
Each warmer can be reused up to 30 times. They are also small enough to be hidden underneath your shirt without other people noticing that you're wearing.
Quantity: 4 pieces | Batteries Required?: No
View on Amazon | View on Walmart.com | View on buybuyBABY.com
Bamboobies Soothing Nursing Pillow
Bamboobies Soothing Nursing Pillow
Designed with super-soft rayon made from bamboo and flax seeds. All natural and gel free.
Double sided to help soothe and comfort sore nipples and breasts to provide different levels of temperature control – one side is rayon velour and other is rayon jersey
Cool in the freezer to ease pain of engorgement and nipple chafing or discomfort from teething or weaning
Warm in the microwave to ease discomfort of plugged ducts and mastitis or to stimulate let-down
The Bamboobies Soothing Nursing Pillow has a unique feature to help relieve pain in your nipples from breastfeeding. Their pads have different fabric in the center of each pillow to give you more control over the temperature of the nipple portion while still giving your breast tissue enough heat.
As a bonus, the Bamboobies are FSA and HSA eligible. With a new baby, any money you can save through flexible spending or a health savings account can make a big difference.
Quantity: 2 pieces | Batteries Required?: No
View on Amazon | View on Walmart.com | View on eBay.com
Nuzzle Pump Pods
Nuzzle Pump Pods
QUICKLY RELIEVE BURNING BOOB PAIN AND TENDERNESS – Ease engorgement, soreness or inflammation from mastitis, post mastectomy surgery recovery, and PMS – Give your breasts a spa-like experience with soothing relief every woman deserves
DUAL-SIDED LONG-LASTING WARM OR COLD – Forget cheap plastic gel breast ice packs that are stiff when frozen – These breast therapy packs use clay beads to retain temperatures longer and remain pliable when frozen – Versatile as a dry or wet-moist therapy
NUZZLE UP WITH SIMPLE SOOTHING COMFORT – Super soft, microwaveable and freezable breast pads for breastfeeding moms, lactation gurus, and post breast surgery
LET THE MILK FLOW LET THE LOVE GROW – Cozy and calming warm compress helps relieve clogged milk ducts, encourage letdown, and stimulate milk flow while you pump
The Nuzzle Pump Pods are wearable heating and cooling pads that do not have to be stuffed into your bra or held on with a pump. They allow you to walk around your house while getting your breasts warmed up and ready to nurse or pump.
The Nuzzle Pump Pods do not slide around or get into awkward positions underneath your clothes, making them extremely comfortable and easy to use.
Quantity: 2 pieces | Batteries Required?: No
View on Amazon
LaVie 2-in-21 Warming Lactation Massager
Sale
LaVie 2-in-21 Warming Lactation Massager
3-in-1 heating and vibration improves milk flow with LaVie's unique adjustable heat and vibration settings. Heat and/or vibration, your choice! Helps increase milk production and speed up pumping. A breastfeeding essential and must-have for pumping moms.
How to use: Start with low heat and vibration settings to test sensitivity, try placing the pads on different positions on the breast. Use heat settings for up to 10 minutes at a time. Do not use the heating setting for more than 10 minutes. Battery Tip: The heating setting will shorten battery life. Reacharge between pumps.
Always consult with a lactation consultant or physician before using a lactation massager. An expert can provide personalized advice and guidance on whether a lactation massager is right for you, how to use it properly, and how to integrate it into your lactation plan. Consult a doctor if you experience clogged ducts or mastitis.
LaVie's patented massage pads are made to suit any breast size, shape, and position comfortably. They work with every type of breast pump, and fit easily in your favorite pumping bra. Loved by pumping moms everywhere as a pumping support tool. Great baby shower gift.
LaVie 2-in-1 Warming Lactation Massager is more expensive than the other warmers, but it also provides more options. The lactation massager has several different temperature and vibration settings for both pain relief and opening up the milk ducts.
The massage and vibration settings can help prevent clogged ducts, avoid mastitis, and help with let down. The LaVie massager is small enough to fit inside a loose fitting bra, and has rechargeable batteries that lasts for about 30 minutes per charge.
Quantity: 2 pieces | Batteries Required?: Yes
View on Amazon | View on Walmart.com | View on buybuyBABY.com
Do Heating Pads for Breastfeeding Help Increase Milk Supply?
Almost all warming nursing pads claim that they can help new mothers increase their milk supply. Moms who struggle to fill a bottle while pumping or never seem to have enough milk for their babies might be skeptical of anything that promises to magically increase their supply.
An article in the Journal of the Academy of Breastfeeding Medicine describes a study where mothers who warmed their breasts before nursing or pumping produced significantly more milk than mothers who did not.
However, the heat does not instantly increase your production; it simply encourages your breasts to let down the breast milk they have already produced. With time, better milk flow will lead to a better supply.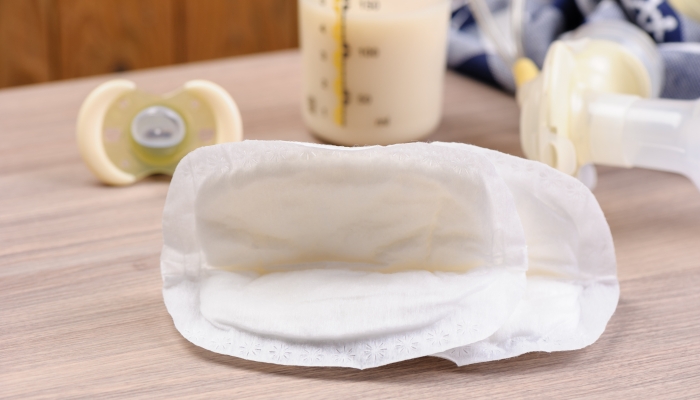 Do Heating Pads for Breastfeeding Help Treat Mastitis?
For the same reasons that heating pads help increase milk production, heating pads can relieve clogged ducts and mastitis. According to La Leche League, heat and massage are some of the best ways to treat mastitis.
Clogged ducts often lead to mastitis, so if you can keep them clear, your chances of developing mastitis are low. As the breast tissue is warmed, it allows milk to flow faster through the ducts.
Just like the plumbing in your home, more flow helps clear up clogs and blockages downstream. Because of this, heating pads not only treat mastitis but can prevent it from happening in the first place.
In addition, frequently pumping, avoiding engorgement, and using nipple guards can all help with mastitis.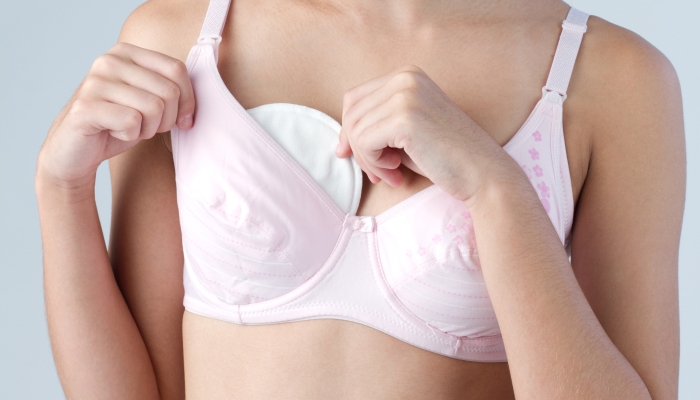 Safety Precautions When Using Heating Pads
When you use any heating product, there are certain safety precautions you need to take.
Never fall asleep with a heating pad. As exhausted as you are, falling asleep with heating pads is dangerous and puts you at risk for burns.
Make sure your pad is microwave safe. Every pad requires a different method of warming up. Read the instructions carefully before you pop yours in the microwave.
Let your breasts cool slightly before feeding your baby. Babies are much more sensitive to temperature changes than adults. What might feel comfortably warm to you might be much too hot for your baby.
Test the temperature of your pads for a few moments before placing them on your breast tissue. A warm pack might feel okay on your fingers for a few seconds, but can trap heat quickly when worn under your clothing. Heat your pack a little less than you think you should, especially if it is going under a shirt or bra.
Place your pads far away from your baby while they are feeding. Babies have a hard time regulating their temperatures. While it might seem comforting to place your baby near your heat pack, they can overheat and even burn very quickly.
Do not use heat on engorged breasts. If you suffer from engorgement in your breasts, stay away from heat. Use a cold compress for relief instead.
FAQs
Can you use a breastfeeding heating pad while pregnant?
In early pregnancy, especially during the first few weeks, you may experience nipple pain and soreness in your breasts. Some say that nipple pain was the first symptom they experienced on their journey to becoming a mom.
Using a heating pad during pregnancy is perfectly safe, as long as you use it as directed. Some pregnant moms even use a heating pad to prevent episiotomies and tearing during labor.
How many times a day should you use a heating pad for breastfeeding?
You can use a heating pad for every pumping or feeding session, as long as your nursing pads do not get too hot.
What are other alternatives for heating pads for breastfeeding?
Using moist heat in a hot shower or bath is a great alternative for heating pads. The hot water can do just as well or better than most nursing pads for increasing milk production and treating clogged milk ducts.
The information WonderBaby provides is not intended to be, and does not constitute, medical or other health advice or diagnosis and should not be used as such. Always consult with a qualified medical professional about your specific circumstances.
Related Posts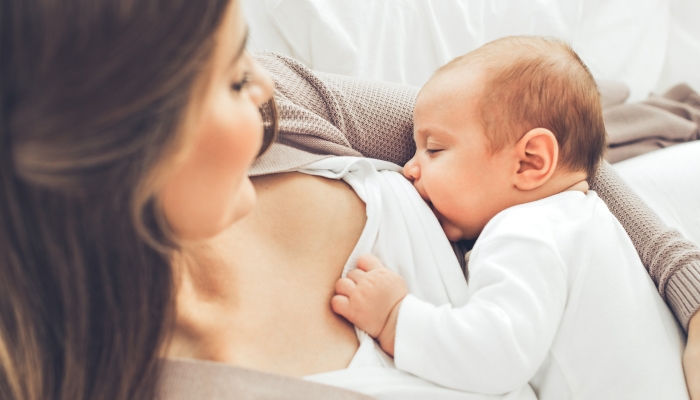 Breastfeeding, Sleep
Many people assume breastfeeding and sleep training don't go together, but it is possible to help your baby sleep better while continuing your breastfeeding journey.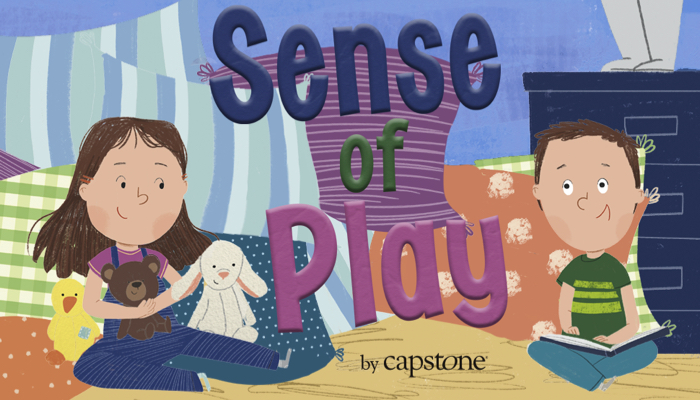 Braille and Literacy, Product Reviews, Visual Impairment
Dana Meachen Rau's book, Sense of Play, follows the adventures of Chip and Joy as they play. Chip is blind, but this doesn't get in the way of their play!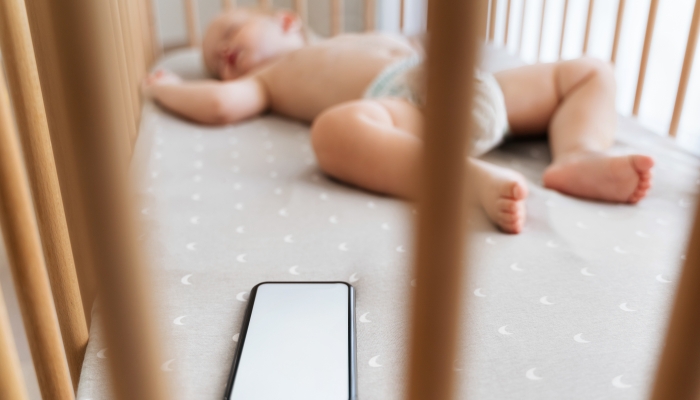 Product Reviews
Wondering whether white noise will help your little one sleep better? Here's our guide to the best baby sound machines to help your baby fall asleep soundly.