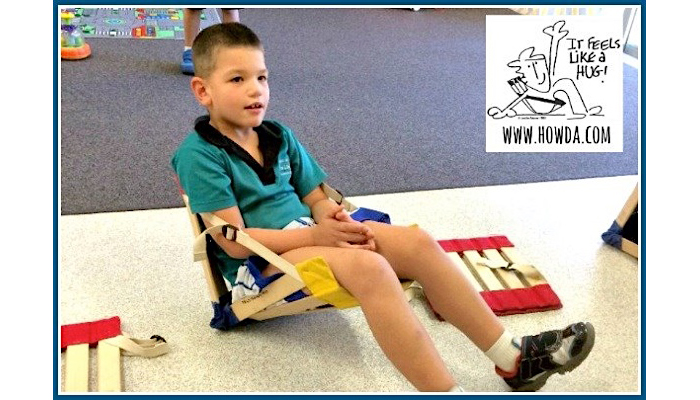 This giveaway is now closed and the winner has been contacted. Thank you to everyone for entering!
It looks like a chair, it rocks like a rocking chair, but it does something that neither a regular chair or rocking chair can do… it hugs!
The HowdaHUG Seat is an adjustable sensory chair that is perfect for kids with Sensory Processing Disorder (SPD) or Attention Deficit Hyperactivity Disorder (ADHD). Some teachers have even called it the "listening chair" because it helps their students focus.
What does the HowdaHUG Seat do that other chairs don't? It comes with pull straps along the side of the seat that you can pull to adjust to squeeze and hug your child to fit their needs. If your child is the sort of kid who likes to collapse and sit in a ball, the HowdaHUG can be adjusted really tight so they get the same sensation while sitting upright… and attending and engaging with what's going on around them rather than zoning out!
It's also really nice to rock and get movement while still sitting appropriately, perfect for kids who tend to fidget and need to move.
Need another use for the HowdaHUG? They're great for adapting ride-on toys… throw your HowdaHUG in your sled or wagon and suddenly your kid fits comfortably!
The HowdaHUG comes in three sizes: HowdaHUG1 (ages 7-9 to teen), HowdaHUG2 (tall, slender children 5 years and up) and HowdaHUG petite (ages 3-5). It's durable, flexible, easy to carry with you and comes in lovely bright colors!
Do you want a chance to win your very own HowdaHUG2 (for tall, slender children 5 years and up)? Entering this giveaway is easy! Simply use the widget below to enter. We'll be accepting entries until May 8th, 2014 and the winner will be contacted on May 9th. Good luck!
Related Posts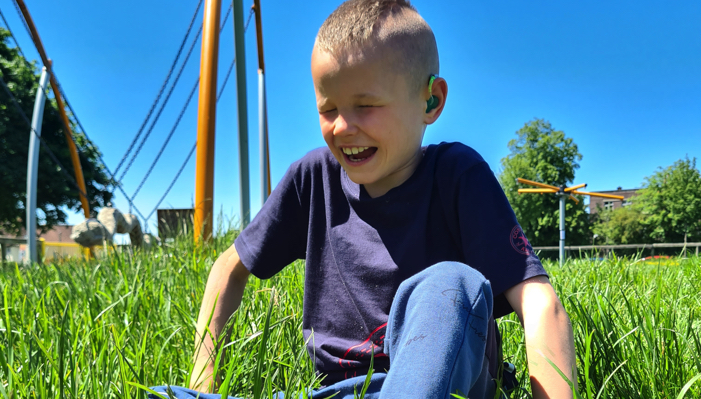 Giveaways
Find out how one mother turned her grief and search for support into a best selling book and an online community.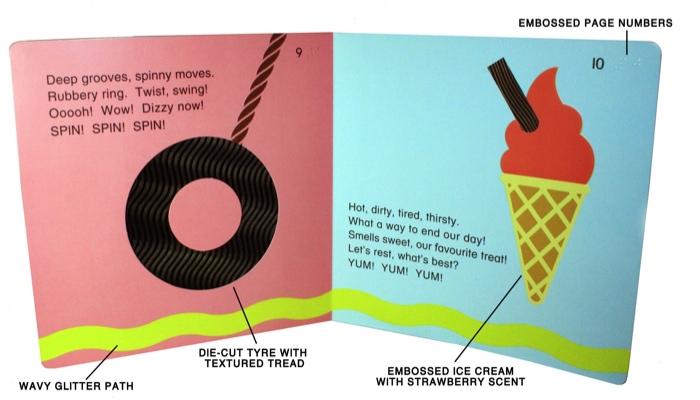 Giveaways
Enter to win the touch-and-feel book Off to the Park! This book was designed specifically for children who are blind or have low vision. Contest ends March 2nd 2016.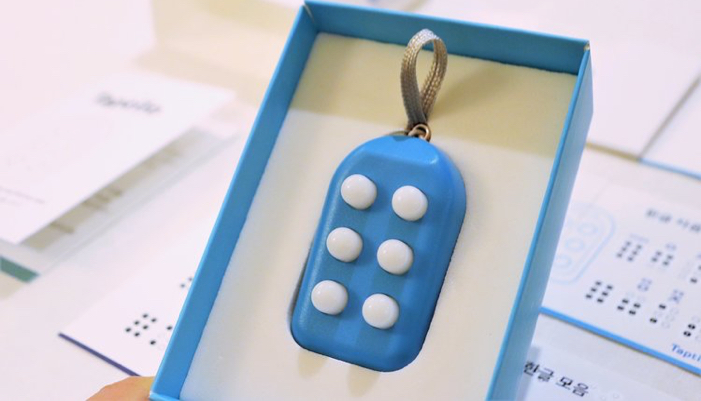 Giveaways
Enter to win a braille starter kit. Each kit comes with one braille block keychain and a set of braille learning materials in both print and braille.