iBrailler Notes App Review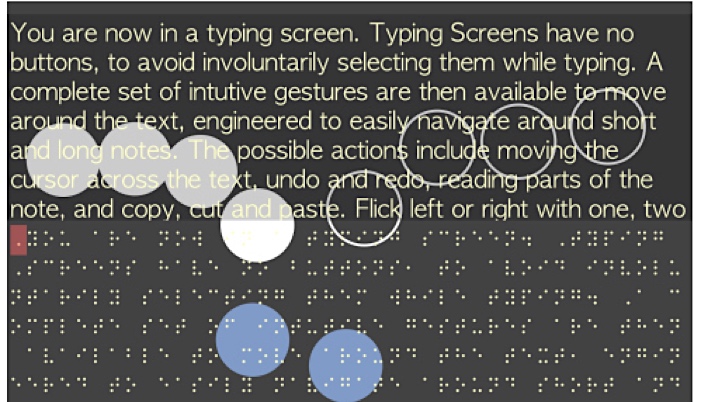 This post may contain affiliate links; please see our terms of use for details.
iBrailler Notes
Reviewed by: Hillary Kleck
Price: FREE, in-app purchase $39.99 for Full Version
Where to Buy: Find iBrailler Notes on the iTunes Store
Developer: iBrailler LLC
Devices: Compatible with iPad & iPad Mini
Operating System: Requires iOS 7.0 or later
Categories: Productivity
Description
iBrailler Notes is a notetaker app for the iPad which started out as a project in a Standford engineering summer course. The app prototype was developed by Sohan Dharmaraja, Adrian Lew, Adam Duran, and their team, and now the well-researched app is available for download around the world. The fully accessible app opens with the option to take a tour of the app and its features, then gives the user a main menu with the power to type, edit and share (with full version upgrade) notes as BRF or TXT files. It also provides the user with easy access to conduct Google web searches and open web pages from within the app, all using the calibrated on-screen 6- or 8-dot keyboard. Typed text is shown on-screen in braille and print, making it a great app for many, including students and teachers.

Special Features
The most distinguished feature of the app is the standard Brailler keyboard (which can also be customized) for on-screen input which appears beneath your fingers for a personalized layout without the need for screen overlays. This means that with a simple two-step calibration (guided by VoiceOver directions), the keyboard buttons are spaced exactly to match your unique finger placement. And if you don't even have to tap the exact same spot every time- it can predict which dots you're typing based on the proximity to the original tap during calibration. You can see it in action in the video below:
Another great feature is the simplicity and distraction-free screen layout. Blind users don't have to worry about tapping unwanted buttons while focusing on the actual task at hand because there are none! iBrailler Notes has built in gestures to enable users to easily move across text, copy and paste, and so on without the hassle of browsing through long menus to access them. Users can easily learn and refer back to the tutorial or Help menu to become accustomed with the gestures, which are very intuitive.
Accessibility for Students with Visual Impairments
The iBrailler Notes app makes a terrific barrier-free notetaker for students who are already familiar with the Perkins-style keyboard and are comfortable typing without tactile feedback. The app has built-in audio feedback features that are very informative and also works with Apple's VoiceOver Feature, making it fully accessible. The import and export features of the iBrailler Notes Full Version allow students to receive and share files in accessible BRF and TXT formats for class.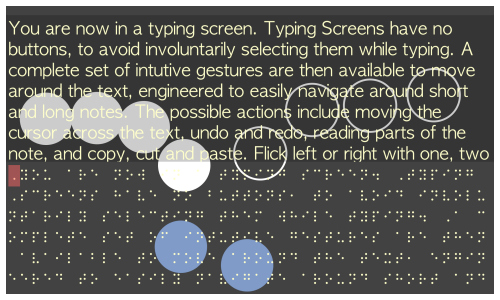 In-App Purchases
The iBrailler Notes Full Version is available as an In-App Purchase for $39.99. The Full Version unlocks the "export" option and permits the user to share files as BRF or TXT file formats via email, DropBox, and the clipboard, as well as sharing across apps. Upgrading to the Full Version also allows the user to save an unlimited number of notes of any length within the app. I feel like $39.99 for this app with its current features is a little steep, so I will probably wait for it to go on sale to upgrade to the full version.
More information and details about the app can be found on the iBrailler.com website. The developers are very interested in getting users' feedback on using the app, and what could be made better for future updates. Visit them at www.iBrailler.com for more information.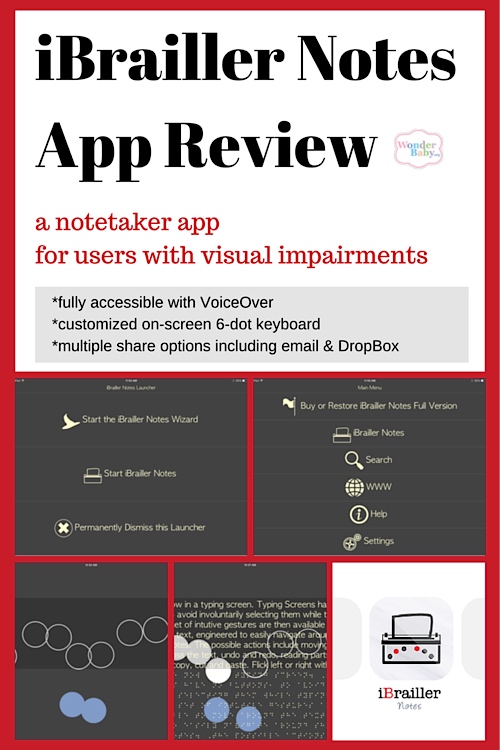 Related Posts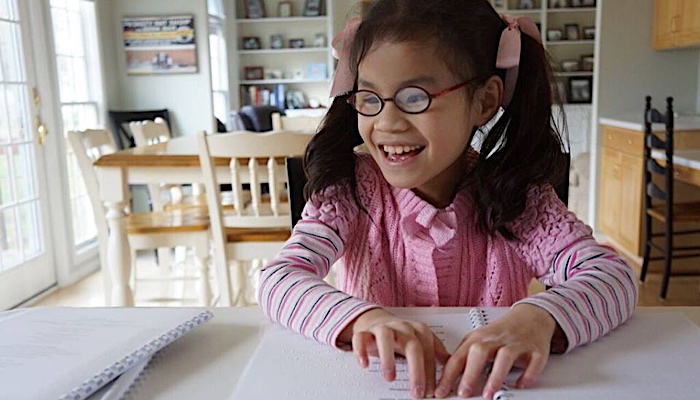 Braille and Literacy
The Seedlings Book Angel Program shares books in braille with visually impaired children in the United States and Canada. Each child receives their choice of five free books when they...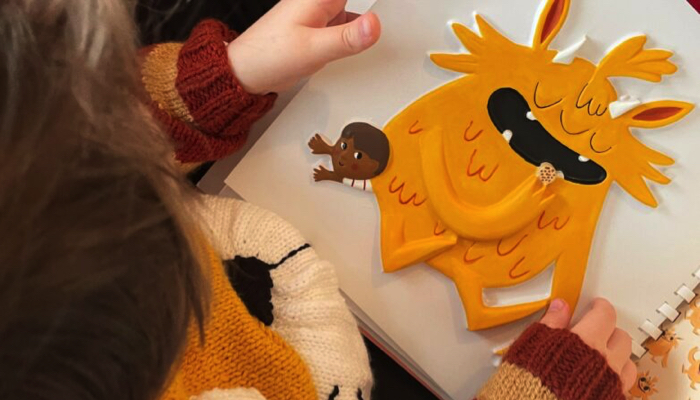 Braille and Literacy
Living Paintings is a Uk based charity that designs, creates, and publishes Touch to See books for kids who are blind.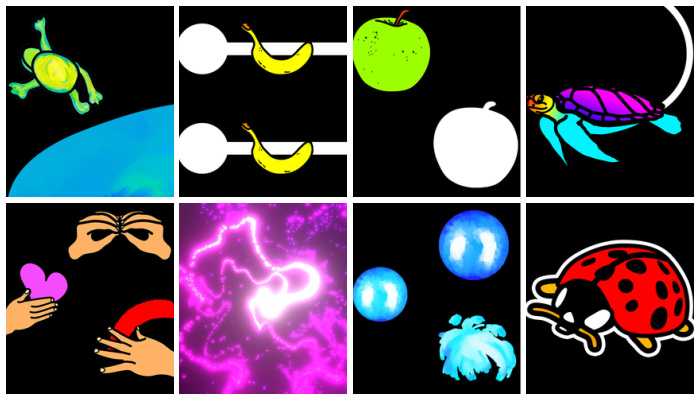 iPad Apps and Accessibility, Visual Impairment
This free digital visual training tool for computer or mobile devices is designed to help toddlers with CVI practice their visual skills.