5 Ways to Get a Free iPad for Your Special Needs Child!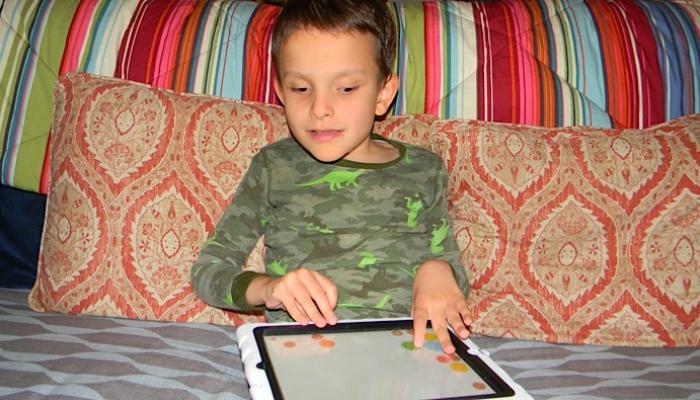 This post may contain affiliate links; please see our terms of use for details.
There's a reason why everyone's talking about iPads… they really can be used as assistive devices for people with disabilities. From GPS apps that help with Orientation & Mobility to high-tech communication apps that take the place of much more expensive equipment, the iPad is becoming the go-to device for children with special needs.
Plus the iPad's accessibility features are remarkable! Yes, iPads really are accessible to users who are deaf or visually impaired (Check out this article for more about iPad accessibility).
But even if the iPad is much less expensive then some other traditional assistive devices, that doesn't mean they are necessarily affordable! If you're trying to get an iPad for your child, but need help raising money for one, here are five tips that are sure to help….
1. Talk to Your Insurance Company
Begin by contacting your insurance company. Find out what you are allowed under Durable Medical Equipment and talk to a case manager about having an iPad covered through your DME (be sure to ask for a case manager to be assigned to you because they have more deciding power than customer service).
If you are going the insurance route you're going to want to have a clear reason why you want the iPad. You can't just say, "I hear they're great for special needs kids!" Do your research and know which apps in particular you want to use and which needs they will be addressing.
For example, I think it makes perfect sense to ask your insurance company to cover an iPad if you plan to use it as a communication device. You can argue that an app like Proloquo2go would be beneficial for your child and would cost much less than stand alone communication equipment (like a Dynavox). Be sure to request that your insurance also covers the communication app, though, since those can also cost hundreds of dollars.
On the other hand, if you just want to play with the iPad and use it to help teach your child about cause-and-effect or how to take turns (which is primarily how we use our iPad with Ivan), I'm sure the insurance company would turn you down. Your child's need for the iPad should be very clear.
Your child's need should also be backed up by professionals. Following the communication example, you would want to have letters of medical necessity written by your child's speech therapist, pediatrician, neurologist, behaviorist or any other applicable professional. Include your child's latest speech assessment and maybe even videos of your child using an iPad in therapy. You can also send along any article you've found related to using an iPad as a communication device (the more academic the article the better it will be received).
If you're denied by insurance, don't give up hope! First of all, you can always ask for reconsideration (we've had to reapply for coverage of an item before and had it accepted on the second request). If all else fails with insurance, keep that denial letter and look at other places where you may find help. Remember that many charities or programs will want to see that you already asked your insurance and were turned down, so be sure to get that denial in writing and hold on to that letter!
2. Ask Your School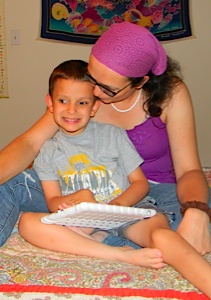 Another place to go to for an iPad is your child's school district. If you feel that your child would greatly benefit from the use of an iPad in school, then these are the people who should be funding the purchase. Of course, the iPad would then be technically school property so you'll want to make sure that they will allow your child to use the iPad outside of the classroom, but that can usually be arranged (many schools send classroom laptops home with students and this would be a similar arrangement).
In order to get a school to purchase an iPad (particularly one that is intended for one student's use and not the entire classroom), you'll have to follow the same steps you use to get a therapy or accommodation written into your child's IEP.
Begin by asking for an evaluation by a professional familiar with both your child's disability and using an iPad. They may test your child's response to a few different assistive devices and then report back on which ones worked best.
Next, call a meeting to amend your child's IEP and add in the need for the iPad as well as training with the device and the specific apps your child will be using (all to be provided by the school). This is also a good time to discuss when/how your child will be using the iPad (can it come home during the summer and winter breaks, for example) and have that all written in the IEP as well. As I'm sure you know, if it's written down in the IEP it's much easier to enforce!
3. Apply for a Grant
There are a many places that specialize in getting funds to children who need them. Applying for an iPad through these organizations is not a guarantee, but it's worth a shot!
The autism community has been especially vocal about the benefits of the iPad and because of this there are many grants aimed specifically at getting iPads for children with autism. If your child is diagnosed with autism, you may want to look into these grants:
4. Contact Local Charities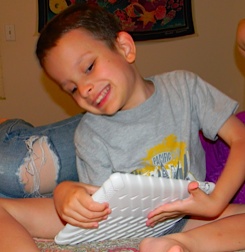 Local charities are often very happy to help children in their community. Contacting nearby charities can be difficult (first you have to figure out which organizations are in your area and then figure out how to contact them), but often they are more receptive than the big national organizations.
Most communities have a Lion's Club and since they focus on helping people who are blind, they can be the perfect place to start. We've had wonderful success with our Lion's Club. However, we've also found that when looking for help with big ticket items, the Lion's Club can help, but often can't cover the full cost so we've had to look elsewhere as well. Here's an inspiring story about a family in Pennsylvania who was able to get an iPad funded by their Lion's Club and another local charity working together. That's the way to do it!
Looking for more charities? Check out this list and see if any have affiliates in your area.
5. Try Some Fundraising
Another option is to just try to raise the money yourself. Honestly, an iPad isn't that expensive, right? If you figure that you'll need at least $500 for the iPad and maybe another $250 for a protective cover and apps (depending on what you'll be using the iPad for), that's still well under $1000. How many donations would you realistically need to reach your goal?
You could begin simply by asking family members to give birthday and holiday gifts in the form of iTunes and Apple gift cards (remember, the Apple card can buy the iPad and the iTunes card can buy apps, but they don't transfer—in other words, you can't buy an iPad with an iTunes gift card).
You could also get a little fancy and start an account with an online fundraising website and ask friends and family to donate there. This is actually a fun way to raise money because everyone can see your goal and how close you are to achieving it (which can encourage some people to donate just a little more). Many of these sites integrate well with Facebook, Twitter and popular blogging systems, so you can share your fundraiser easier.
Here are two fundraising websites to check out:
If you really want to get into it, you can also contact your local newspaper or radio/television station and see if they want to do a story about your child and your fundraising efforts. You'd be surprised how often they're looking for a nice family story!
So don't give up and don't despair! If you really, really, really want that iPad for your child, you can find a way to get one! Good luck!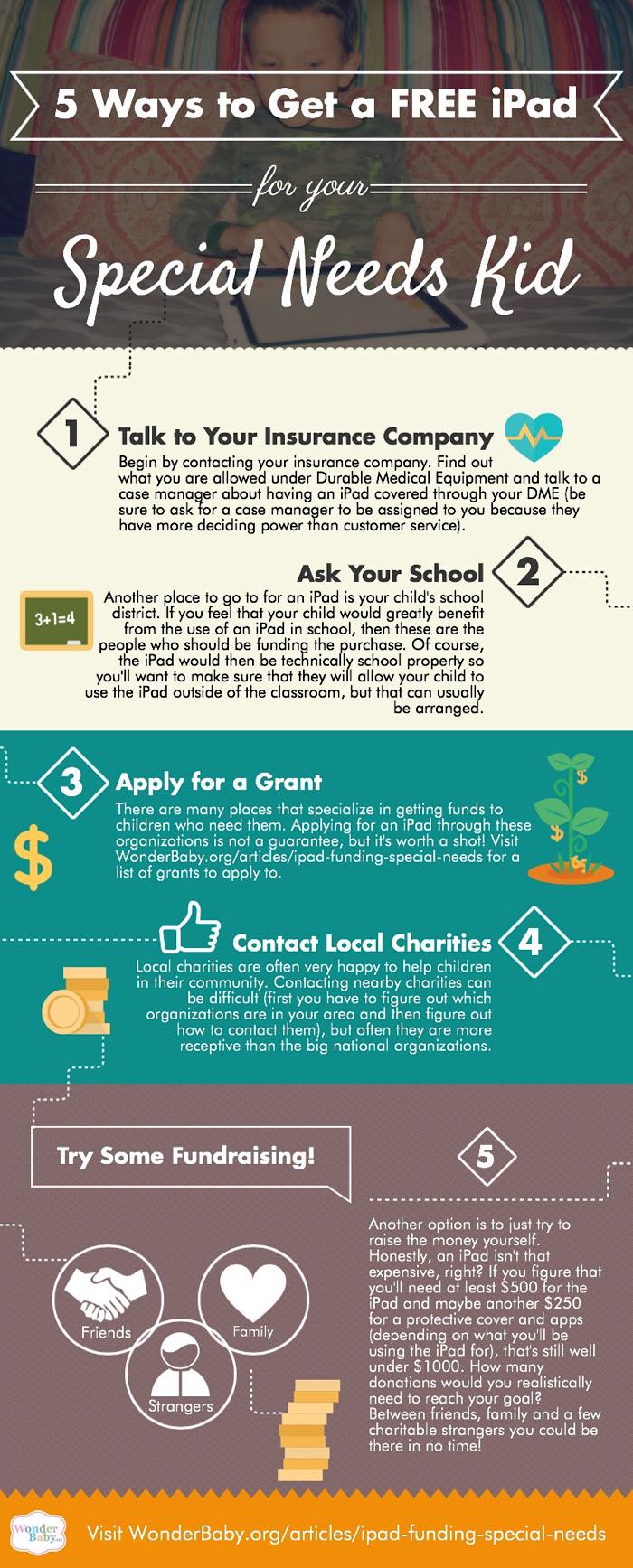 Related Posts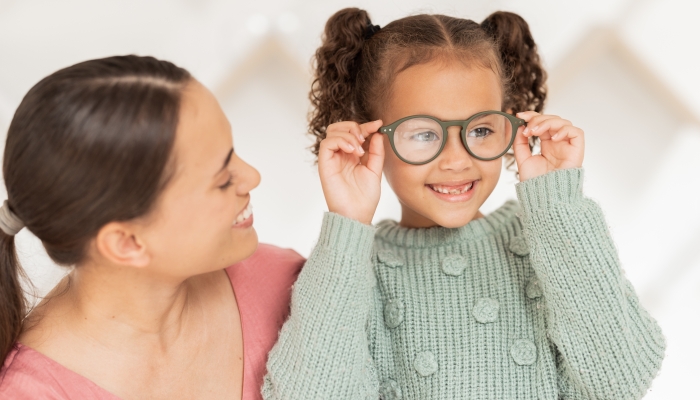 Eye Conditions and Syndromes, Visual Impairment
If you have a child with retinitis pigmentosa (RP), family members, therapists, and eye specialists can help you manage the stress that comes with vision loss.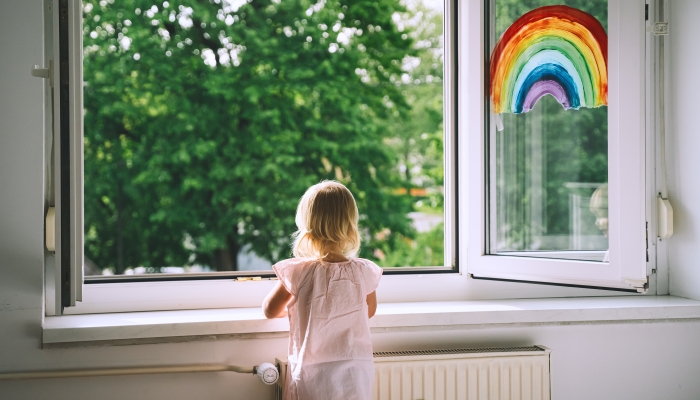 Autism
A sensory-friendly home promotes a safe environment, reduces anxiety and stress, improves focus, and establishes better sleep patterns.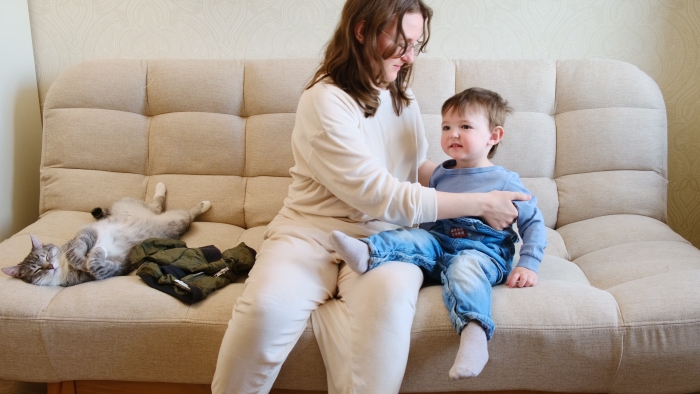 Autism, Special Needs
Sensory-friendly clothes are ideal for children with sensory sensitivities, help with overall comfort, and can help reduce anxiety.