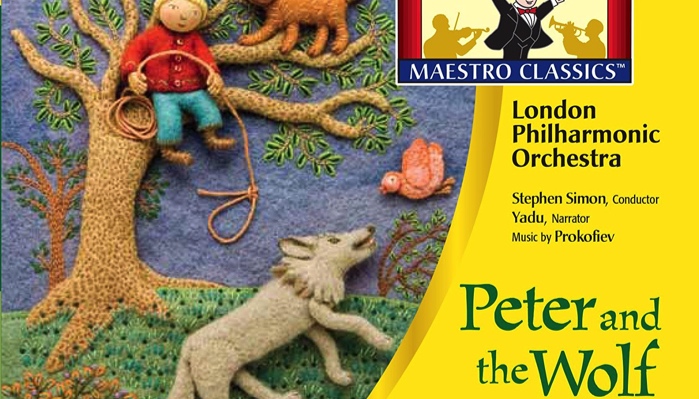 This post may contain affiliate links; please see our terms of use for details.
This giveaway is now closed and the winners have been contacted. Congratulations to Samantha, Kelli & Naomi and thank you to everyone who entered!
We're always looking for fun things to listen to in the car on long trips down to grandpa's house. Music is nice and so are stories on audio book, but wouldn't it be cool if someone combined the two to create music stories?
Well, somebody did!
Maestro Classics has taken some of your favorite stories and classical songs and put them together on a wonderful collection of CDs. And they did this all for children, so they keep the story fun and entertaining.
Our favorite Music Story in the series is Peter and the Wolf. The CD begins with the narrator, Yadu, introducing the story and explaining the setting. Then the beautiful music, performed by the London Philharmonic Orchestra, begins. Yadu continues narrating the story while the music plays. It's such a beautiful rendition of both the story and the music and they fit together so well.
The CD concludes with more information about the music and the composer and with some fun imaginative pieces, like an Invitation to Grandfather's Party, that will get the whole family thinking about the story they just listened to. It's a great way to encourage your child to discuss the music and story.

Maestro Classics has also put the beloved picture book Mike Mulligan and His Steam Shovel to jazzy music. This CD also comes with more information about the musical arrangements and an opportunity to sing along at the end.
Another favorite of ours is The Tortoise and the Hare. The music for this story is boisterous and triumphant. And they even include a delightful Pretzel Vendor of Paris Sing-Along.
Each of these CDs also comes with a Program Book that includes information about the music and story, words to some of the songs, and fun activities and games.
Would you like to win a copy of all three of these Music Stories for your child? Entering this giveaway is easy. Simply send me an email letting me know that you want to enter this contest or leave a comment below. I'll be accepting entries until December 12th at midnight.

Rules for the Music Stories Giveaway:
One entry per person. There will be three winners for this giveaway. Each winner will receive one copy of Peter and the Wolf, Mike Mulligan and His Steam Shovel, and The Tortoise and the Hare on CD. CDs can only be mailed in the US and Canada at this time.
Would you like to earn one extra entry? You can do one of the following…
Let your friends know about the contest on Facebook or Twitter;
Or post about this contest on your own blog or website.
Be sure to send me an email to let me know what you did for your extra entry.
This contest will end December 12th at midnight. The winner will be contacted on December 13th.
Good luck!
Related Posts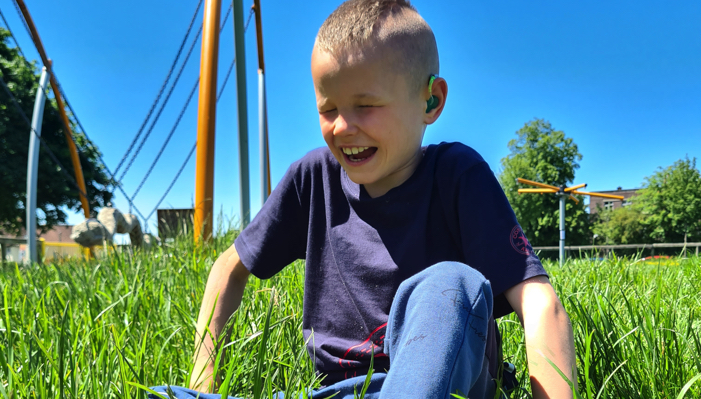 Giveaways
Find out how one mother turned her grief and search for support into a best selling book and an online community.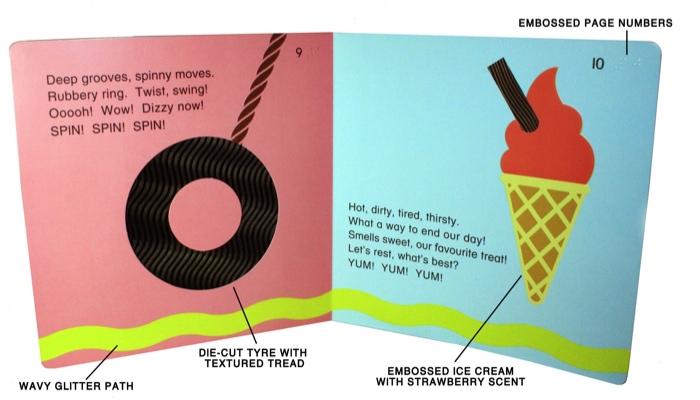 Giveaways
Enter to win the touch-and-feel book Off to the Park! This book was designed specifically for children who are blind or have low vision. Contest ends March 2nd 2016.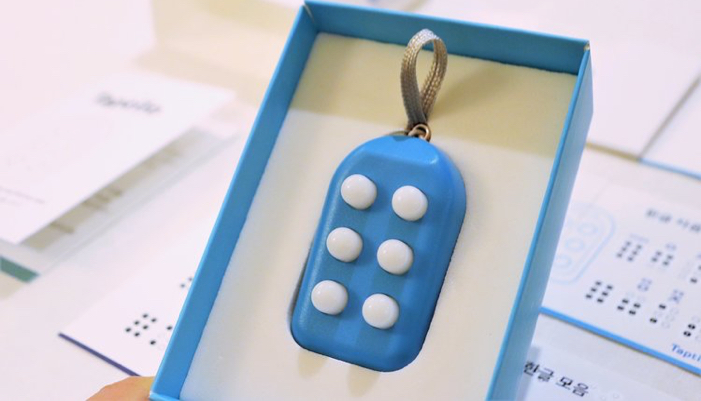 Giveaways
Enter to win a braille starter kit. Each kit comes with one braille block keychain and a set of braille learning materials in both print and braille.