Sign Language Book Giveaway!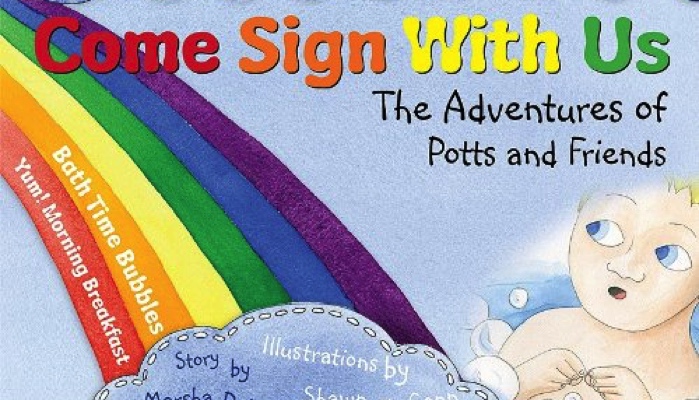 This post may contain affiliate links; please see our terms of use for details.
This giveaway is now closed and the winner has been contacted. Congratulations to Michelle and thank you to everyone who entered!
Yes, even babies can learn sign language, and yes, even if they have a visual impairment!
Why? Because communication is the best gift you can give your child, and anything that helps them communicate with you is a winner.
The best way to do this is to start simply and keep the conversation important and relevant. Begin by learning words that have to do with your normal every-day routines, like feeding and bathing, and incorporate signs into your daily schedule. Make the signs with your baby, help your baby make the signs with you, and above all keep it fun!
This is the idea behind Marsha Peterson's book Come Sign With Us: The Adventures of Potts and Friends. The book is written like a baby's picture book that you can read together. Potts and his mom wake up and eat breakfast in one story, they take a bath and play in the bubbles in another. There's no pressure, this isn't a lesson, it's just a fun book!
But along with the cute illustrations and sweet story, each page also shows you how to make important signs in the story (like "more" or "cereal"). Each story also begins with simple directions on how to introduce these signs to your baby as well as a convenient chart of all the signs used in the story.
And speaking of convienet, my favorite part about this book is that it's designed to stand up on its own! So you can set the book up on a table and read the story with your hands free, an important feature if you're going to be signing while you read!
To learn more about the benefits of teaching sign language to your baby, check out this article on Sign Language for Blind Babies and to learn more about Marsha and her signing philosophy, visit her website, TalkingWithBaby.com.
Would you like to win a free copy of Marsha Peterson's book, The Adventures of Potts and Friends? We're also throwing in a special bonus: an adorable "Talking with Baby" bib that matches the one Potts wears in the book! Entering this giveaway is easy. Simply send me an email letting me know that you want to enter this contest or leave a comment below. I'll be accepting entries until December 12th at midnight.

Rules for the Sign Language Book Giveaway:
One entry per person. There will be one winner for this giveaway. Book can only be mailed in the US and Canada at this time.
Would you like to earn one extra entry? You can do one of the following…
Let your friends know about the contest on Facebook or Twitter;
Or post about this contest on your own blog or website.
Be sure to send me an email to let me know what you did for your extra entry.
This contest will end December 12th at midnight. The winner will be contacted on December 13th.
Good luck!
Related Posts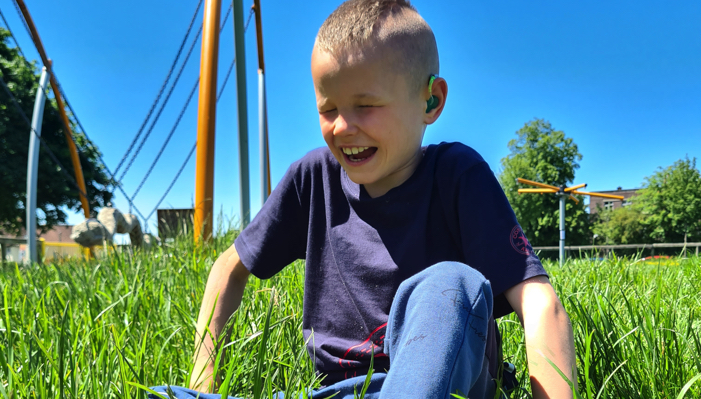 Giveaways
Find out how one mother turned her grief and search for support into a best selling book and an online community.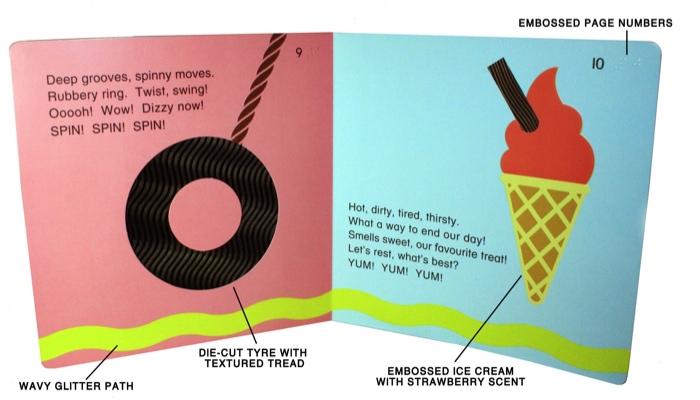 Giveaways
Enter to win the touch-and-feel book Off to the Park! This book was designed specifically for children who are blind or have low vision. Contest ends March 2nd 2016.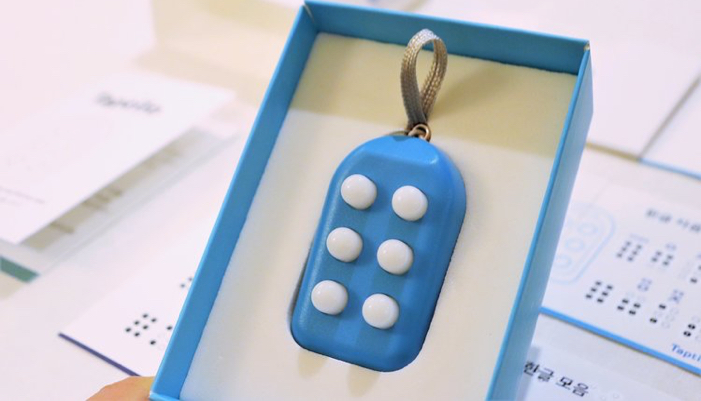 Giveaways
Enter to win a braille starter kit. Each kit comes with one braille block keychain and a set of braille learning materials in both print and braille.