12 Creative Ways to Teach Numbers to Preschoolers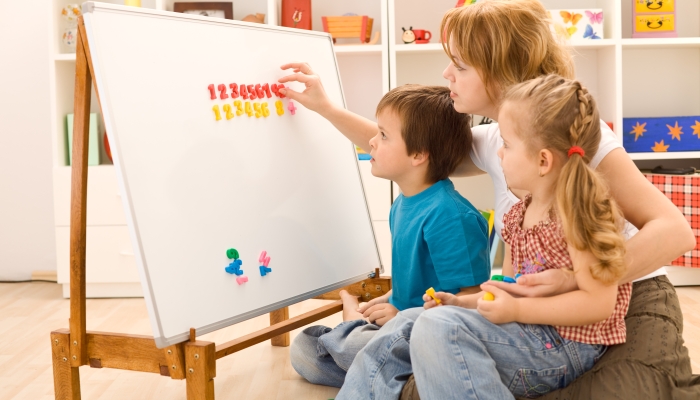 Math is a core skill your child will learn once they enter the education system.
You can set your child up for success by teaching these skills early and familiarizing your child with numbers, counting, and early math concepts.
Learning doesn't need to happen at a desk—you can teach counting skills to your child while you're out and about.
You don't need to be good at math or spend money to teach core math skills—helping your child recognize numbers up to 10 will help them when they begin formal learning.
When kids start school, the focus is on math, reading, and writing. The more you can prepare your child for these topics, the smoother their transition to school.
That doesn't mean you need to start trying to teach your toddler to read, but you can look for ways to accelerate their learning through play. For example, to prepare your child for writing, you will want to offer activities to develop their fine motor skills, such as Lego building, cutting up paper, and threading string.
The more time your child spends mastering core skills like math, the more comfortable they will be tackling these subjects in a classroom in the future.
You don't need to sit at a desk to do number activities for preschoolers; you can work on your number skills when you're out and about. Rather than seeing number skills as something you need to teach, try to include numbers and counting as you go about your everyday life. When kids count often at home, doing it in school is not so daunting.
Preschoolers are ready to learn their numbers and begin to count. Don't worry if they miss the odd number; learning to count without mistakes can take time. If you incorporate numbers and counting into your everyday activities, your child will soon learn these core math skills. The more number activities for preschoolers you incorporate into daily life, the more your child will learn about numbers.
Method 1: Visual Aids and Props
When it comes to number activities for preschoolers, visual aids and props are a must. Seeing each number regularly will help your child learn to recognize the shapes and get to know their numbers. This will prove invaluable when they start school.
Flashcards
There are many different flashcards on the market, but don't be afraid to make your own for a budget-friendly option. Be sure to write the number clearly and in a recognizable font so your child can recognize the number in other places. Use vibrant colors and fun illustrations to draw your child's attention.
Flashcards are a fun way to introduce numbers. You should aim for short bitesize sessions to keep learning fun and not be afraid to use them creatively. For example, have your child jump up and down as often as the flashcard says. Movement is fun, so this is a great way to mix things up when learning numbers.
Number Puzzles
You can buy many gorgeous puzzles with large, colorful pieces. For tactile learning, look for puzzle pieces that are shaped like numbers or that are textured. Number puzzles are a fun way to encourage hands-on learning. You can point out the different numbers while your child is doing the puzzle. Your engagement is key to teaching number recognition with a number puzzle.
Foam Numbers
Sometimes, holding something in your hand can boost learning. Rather than simply pointing to a number seven, give your child one they can hold. You can purchase packs of foam, wooden, and magnetic letters cheaply.
A great way to use these numbers to teach counting and number recognition is to create small piles of toys for a fun counting game. For example, group three cars together and have your preschooler count them and select the correct number to place next to them. You can do this with toys in the playroom, buckeyes at the park, or fruit in the kitchen.
Method 2: Interactive Activities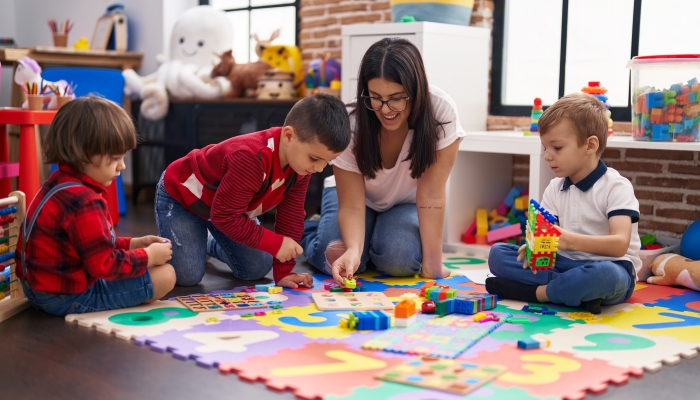 The key to teaching kids is incorporating as many learning styles as possible. Interactive fun number activities are fantastic for hands-on learning. Many kids learn through doing, so interactive learning helps to embed information and allow for future recall.
Counting Through Play
The more your child hears you count, the more familiar they will be with counting to 10. Practice counting at every opportunity. Anything can be turned into a fun counting activity, and your child won't even notice the math lessons!
Counting activities can be as simple as counting your steps as you walk or counting the number of red cars you see on the way to school. Count the number of birds in your garden or the number of bananas you buy at the grocery store. Make counting aloud something you do so that your child learns to count.
Counting Songs
Preschool math games don't have to be complicated; many children's songs and nursery rhymes incorporate counting, from "Five Little Ducks" to "One, Two, Three, Four, Five." Ensure you do the hand movements associated with these songs so your child learns to count fingers and represent each number.
Counting Through Movement
Dancing and movement are fun to engage your child, burn off energy, and mix things up. Choreograph a simple dance with your child by shouting out how many times they should repeat each move. For example, two claps, three jumps, and one twirl. Your child will have so much fun dancing they won't even notice the sneaky math lesson going on!
Method 3: Outdoor Learning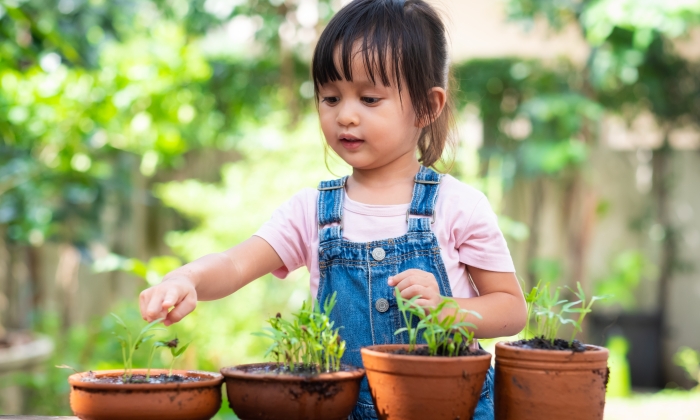 The whole world can be a classroom, so don't be afraid to get outdoors and continue your counting activities outside. Playing preschool math games outside has many benefits, including burning off energy, enjoying some fresh air, and spending time in nature.
Scavenger Hunt
A scavenger hunt is a fun game and a great way to teach counting in a fun environment. Challenge your child to a nature scavenger hunt, and ensure there is lots of counting involved. Ask them to find, for example, one stone, two sticks, and three acorns.
Nature Count
Another fun outdoor activity to teach basic math skills is encouraging your child to count things you see on your travels. For example, how many dogs do you pass on your walk, or how many slides can you count at the playground? You can collect materials on your walk and then take them home to use in counting activities later. For example, count the acorns.
Number Garden
If you have outdoor space, you could create a counting garden. You'll need to create space for ten sections of a flower bed and section off each area. Clearly label each area and then plant different flowers in each area.
Your child will love planting, watering, and watching the plants grow, and each visit will serve as a counting reminder. Planting seeds is great for fine motor practice, and caring for a garden is a wholesome way to teach kids to value nature.
Method 4: Arts and Crafts
Try some of these number art projects to work on fine motor skills, creativity, and counting skills.
Number Art Projects
Art projects are a fantastic way to teach number recognition. Have your child create a beautiful art project for each number from 0 through to ten.
Have each number written clearly on an A4 sheet of paper and let your child decorate it. They can use paint, collage, coloring pencils, or anything else they want. Arts and crafts are great for encouraging the development of fine motor skills. Once completed, display the art projects around your home to reinforce number recognition.
DIY Number Books
This is a fun task for older preschoolers who want to get lost in a project. Create a DIY number book that your child can look through to reinforce their learning.
Give each number a page and have your child decorate the page. For example, page one may feature a large number one and a picture of a single ladybug. Once completed, your child can review the book and further develop their counting skills.
Method 5: Technology Integration
Apps can be useful for furthering learning and entertaining kids when needed. For example, having educational apps to keep your child happy in the car can be useful if you're going on a long journey.
Pick a math game to encourage your child to work on their counting practice during screen time. A recent study11. Griffith, S. F., Hagan, M. B., Heymann, P., Heflin, B. H., & Bagner, D. M.. Apps As Learning Tools: A Systematic Review. Pediatrics. 2020;145(1):e20191579. https://doi.org/10.1542/peds.2019-1579 found that educational math apps could improve early mathematic understanding in young children.
Educational Apps and Websites
PBS Kids is a fantastic website filled with a number of educational games for young children. Choosing content from a site you can trust is important, so PBS is a great place to start. The PBS Kids site has plenty of engaging math games to inspire your little one.
Khan Academy is an excellent app with plenty of math-based games for your preschooler. Using creativity and engaging characters, Khan Academy will bring numbers to life for your toddler.
Elmo Loves 123s is the perfect math app for fans of Sesame Street. Join Elmo for lots of number fun while you enjoy games, songs, and videos aimed at developing early math skills.
It's best to sit with your child while they are using apps and interactive technology so you can guide their usage and talk to them about what they're seeing. Use apps alongside other forms of learning to reinforce what your child already knows.
References
Griffith, S. F., Hagan, M. B., Heymann, P., Heflin, B. H., & Bagner, D. M. (2020). Apps As Learning Tools: A Systematic Review. Pediatrics, 145(1):e20191579. https://doi.org/10.1542/peds.2019-1579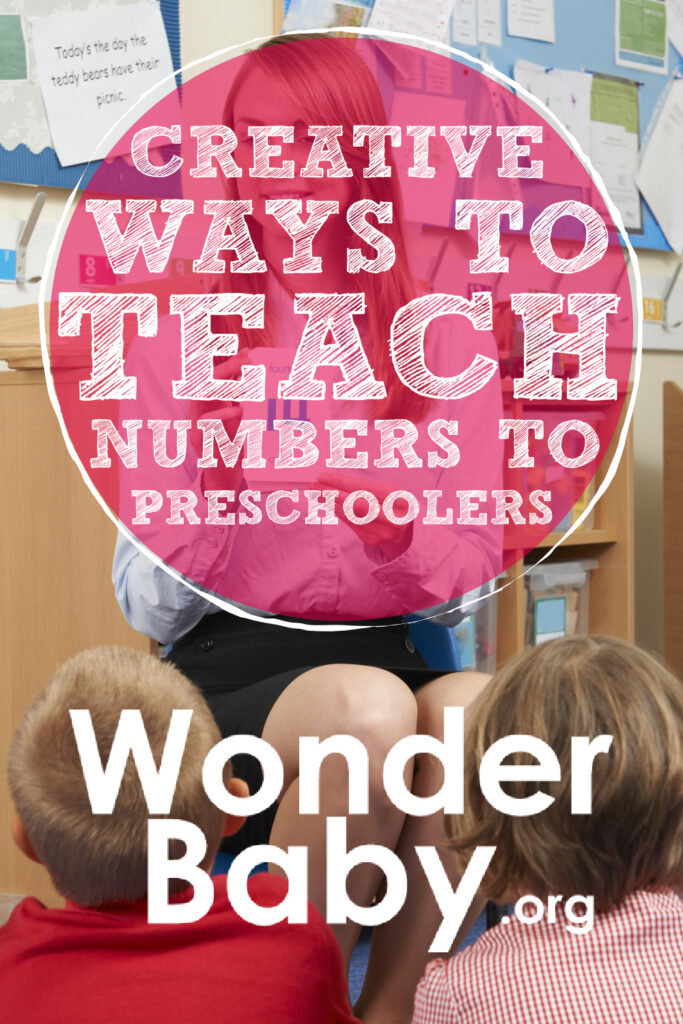 Related Posts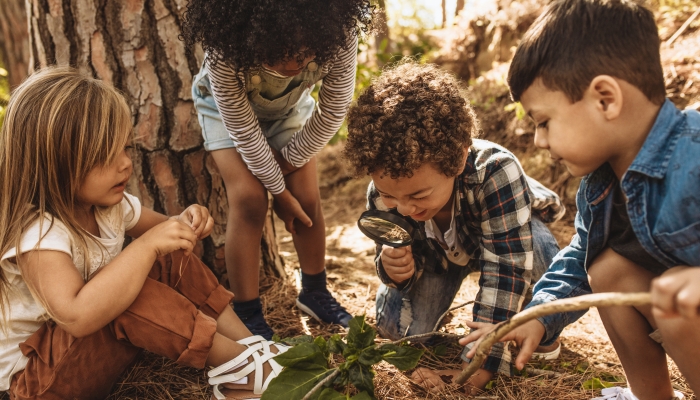 Math and Science, Sensory Activities
Looking for things to do outside with your preschooler? These ideas for outdoor learning are easy, inexpensive, informal, and best of all, fun!
Math and Science
Looking for ways to engage the young scientist in your life? Check out this guide to preschool STEM activities for some brilliant and fun ideas.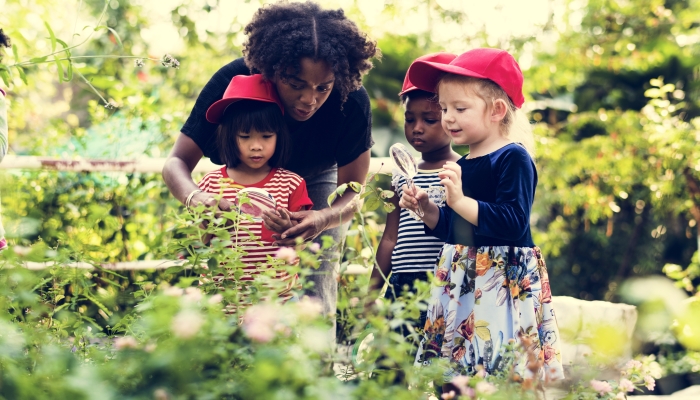 Math and Science, Sensory Activities
Ready to discover the joy of gardening with your kids? Our expert tips and fun, hands-on gardening activities will cultivate a love for nature.